Did you see it? In this month's issue of Food Network Magazine, I'm in good company as part of their Easter Eggs Across America feature. 50 craft and DIY bloggers were asked to decorate an Easter egg that represents his or her home state. I went through lots of ideas about how to best represent the Sunshine State – but in the end, palm trees won. Palm trees will always win, right?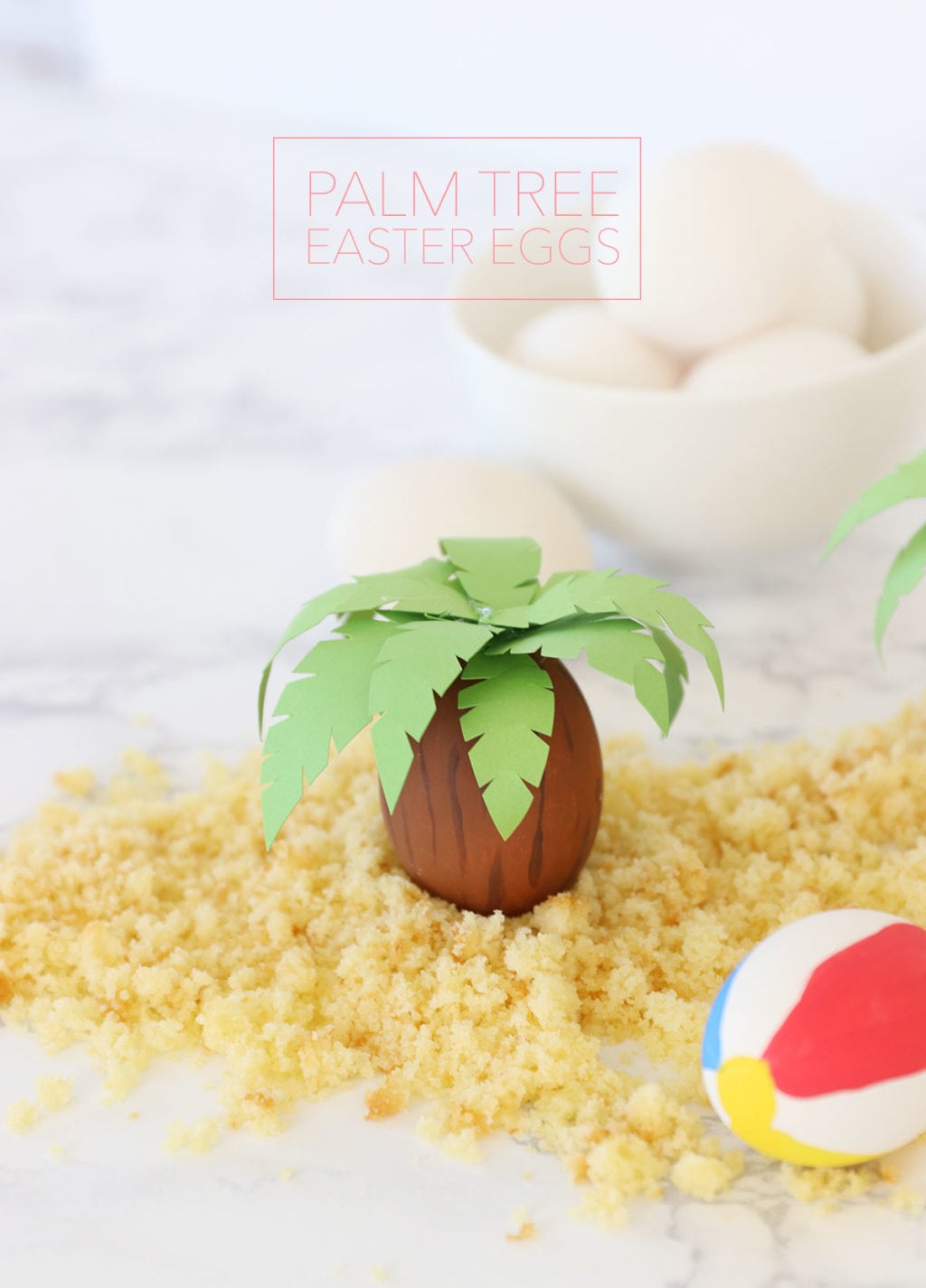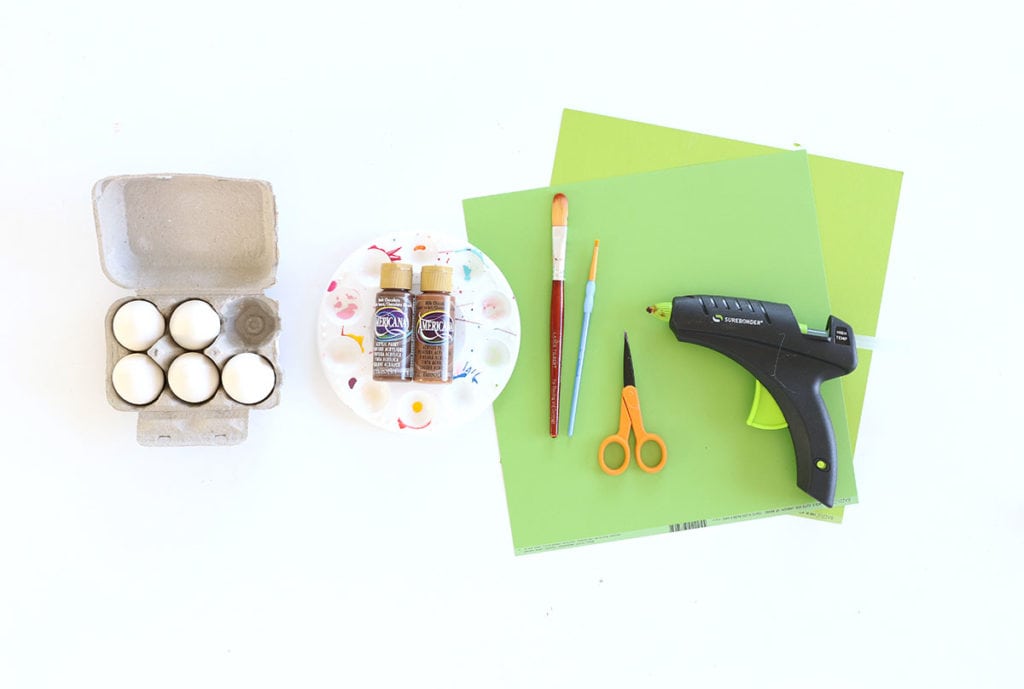 You will need: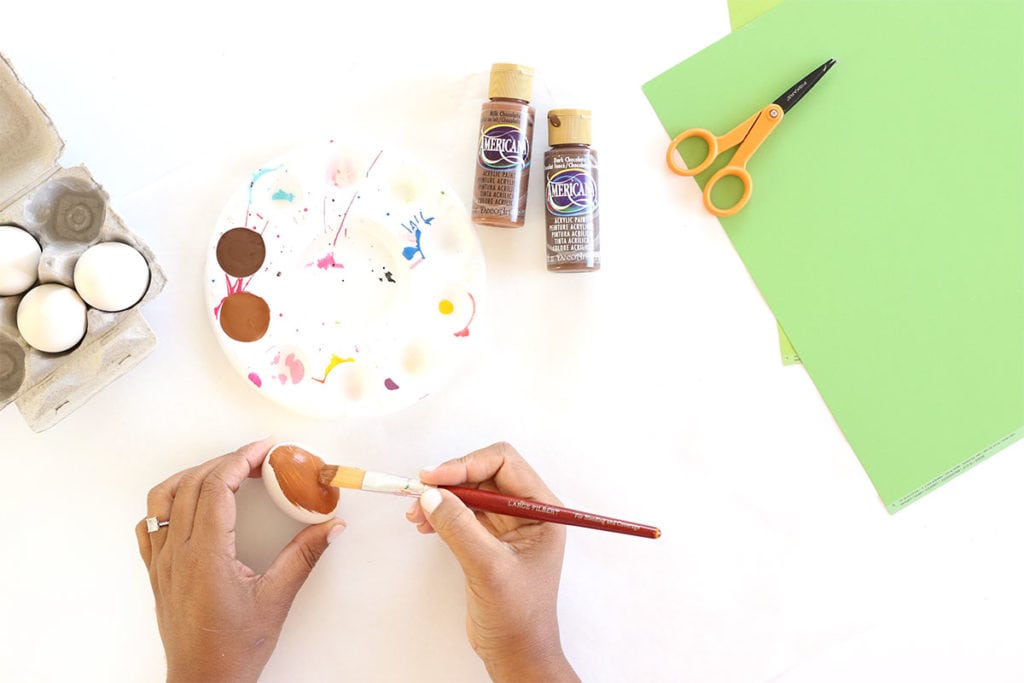 STEP ONE:
Paint egg with DecoArt Americana Acrylic Paint – Milk Chocolate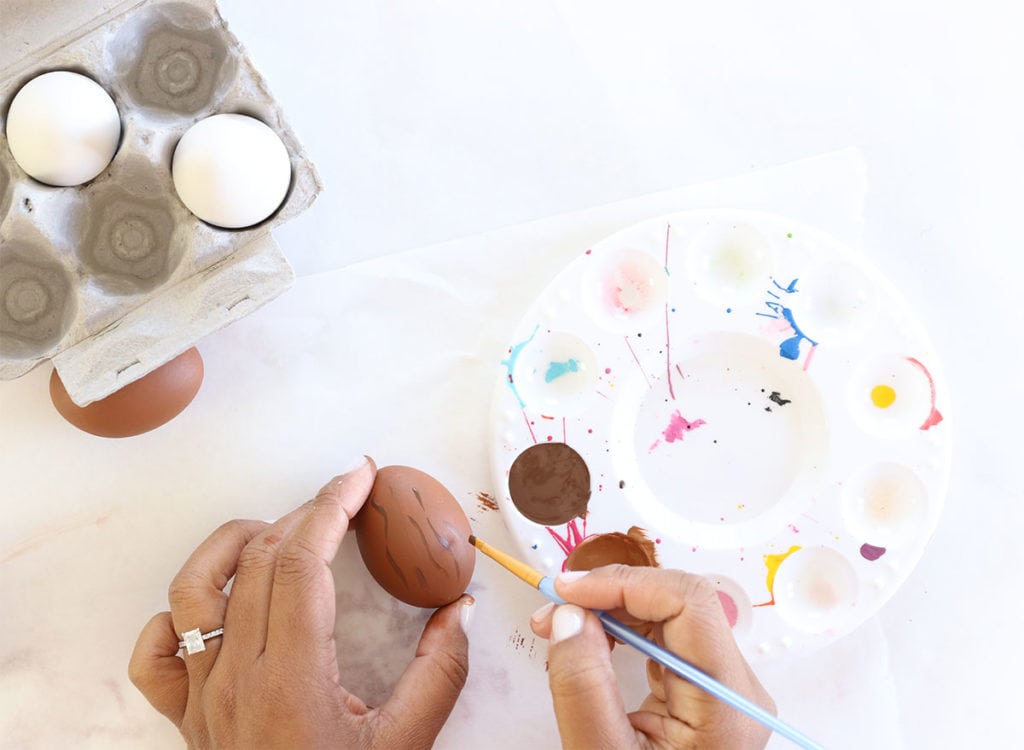 STEP TWO
Use a detail paint brush and DecoArt Americana Acrylic Paint – Dark Chocolate to add lines to the painted eggs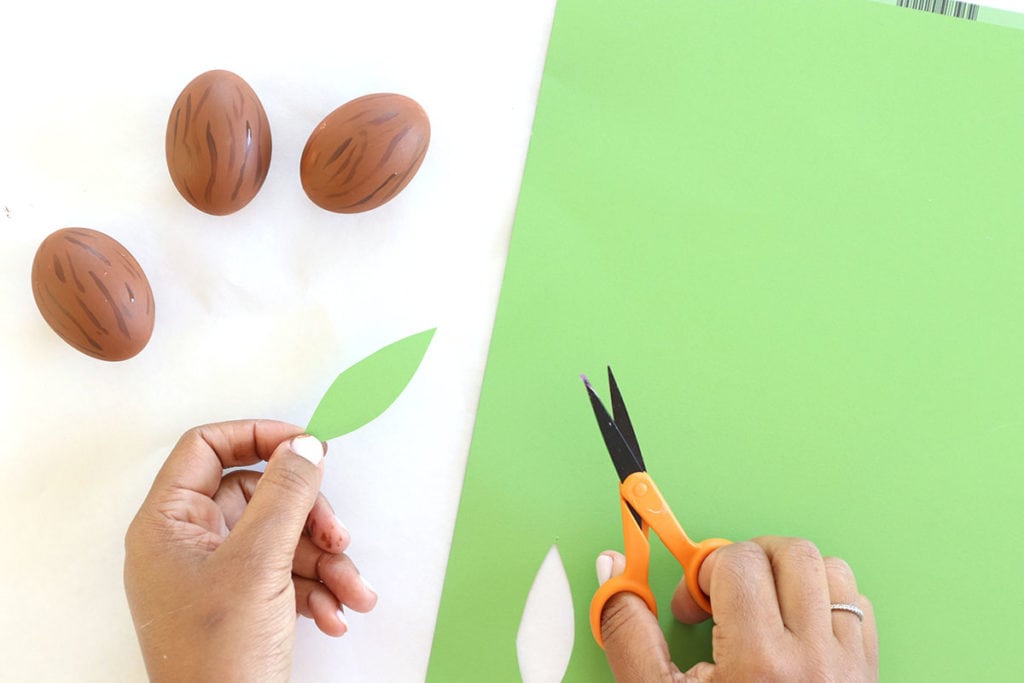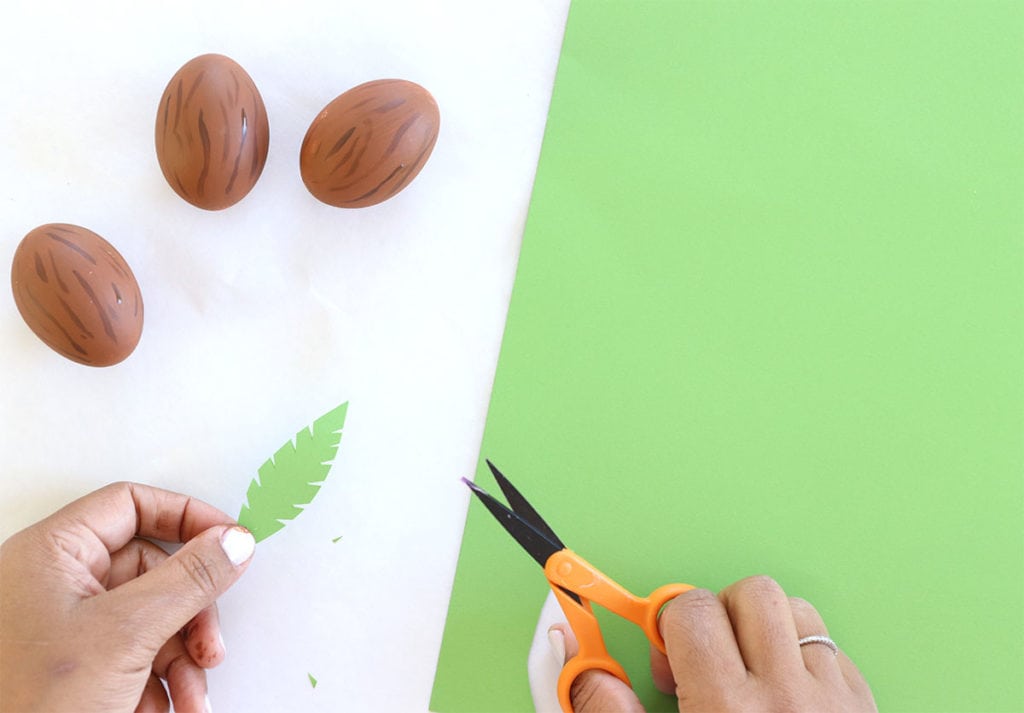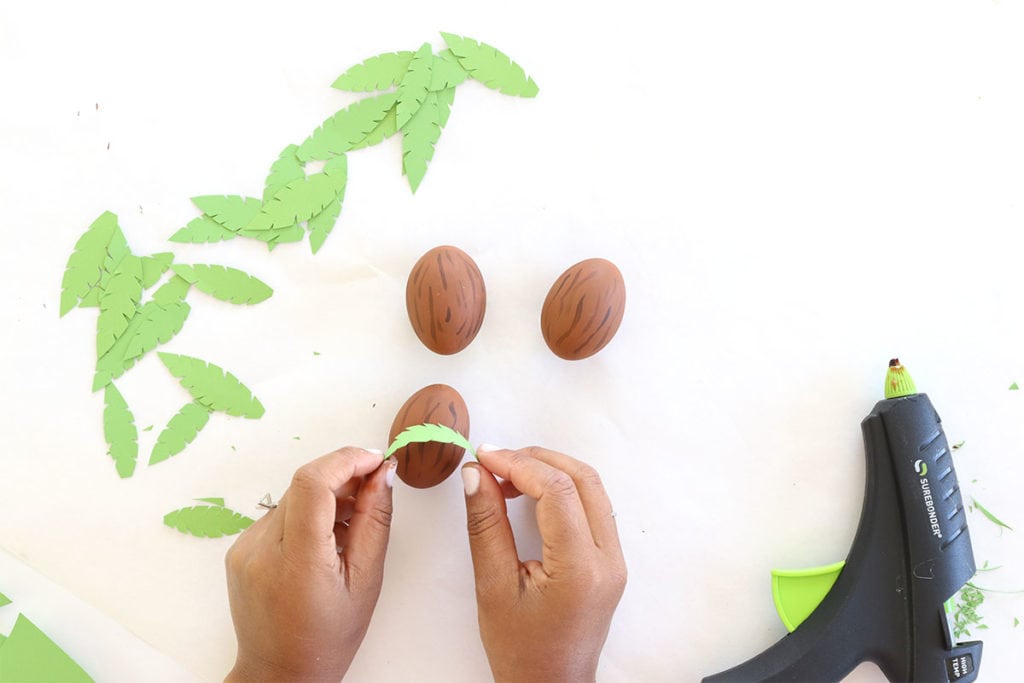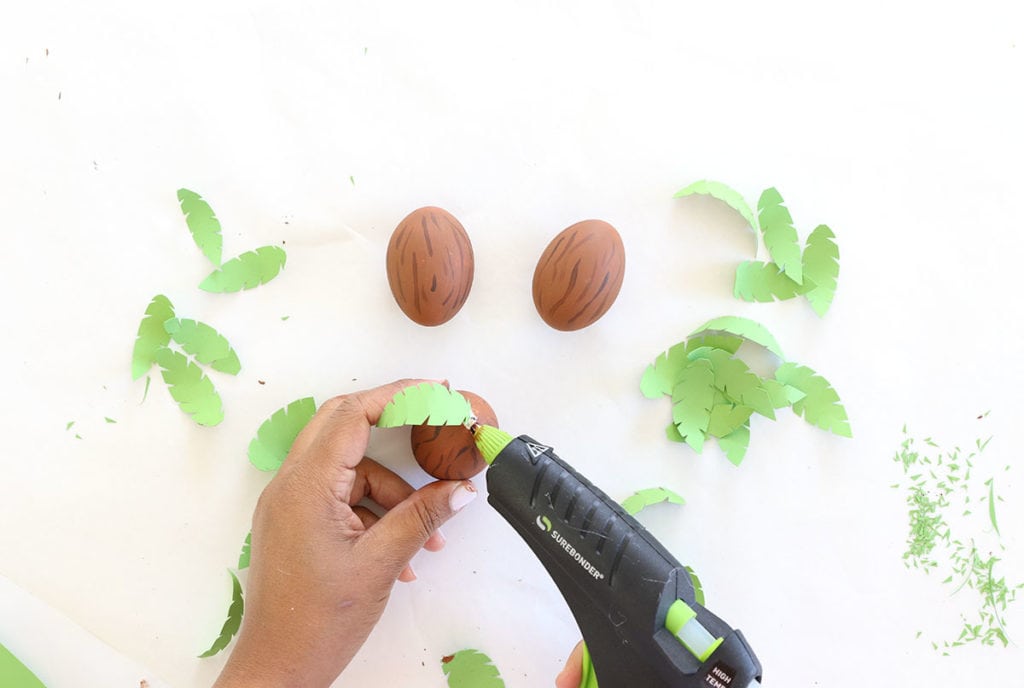 STEP THREE
Cut small leaf shapes from green cardstock. Gently bend the leaves to mimic the shape of a palm frond. Last, use a hot glue gun to attach the leaves , one by one until you have a full palm tree.