Personally – I love gift wrapping. Settle in with a Hallmark Christmas movie that I've seen nine times before, a glass of wine and a few rolls of gift wrap. Heaven.
Then there's people like my sweet, sweet husband. Bless his heart. (We all know what's coming next…because "Bless His Heart" is the kind way of saying, "This man could possibly be the world's worst gift wrapper ever). So, if I had to describe his gift wrapping skills in a sentence, it'd go like this: This man could possibly be the world's worst gift wrapper ever. Imagine with me for a moment: you're walking down the street and find a mangy feral cat in an alley. You wrap that feral cat in paper (I'm not sure why you are doing this but, whatever). Then you stand there and wait for the cat to fight it's way out . Yep. That's more or less what Andrew's gifts look like. Except no mangy cats are involved. Usually just a regular, inanimate object. Like a box.
So – today's project is made for all the gift-wrap-challenged people of the world. Forget the paper and try paint. There's really no wrong way to do it. Just grab a gift box and get creative. That's it. Let's get started.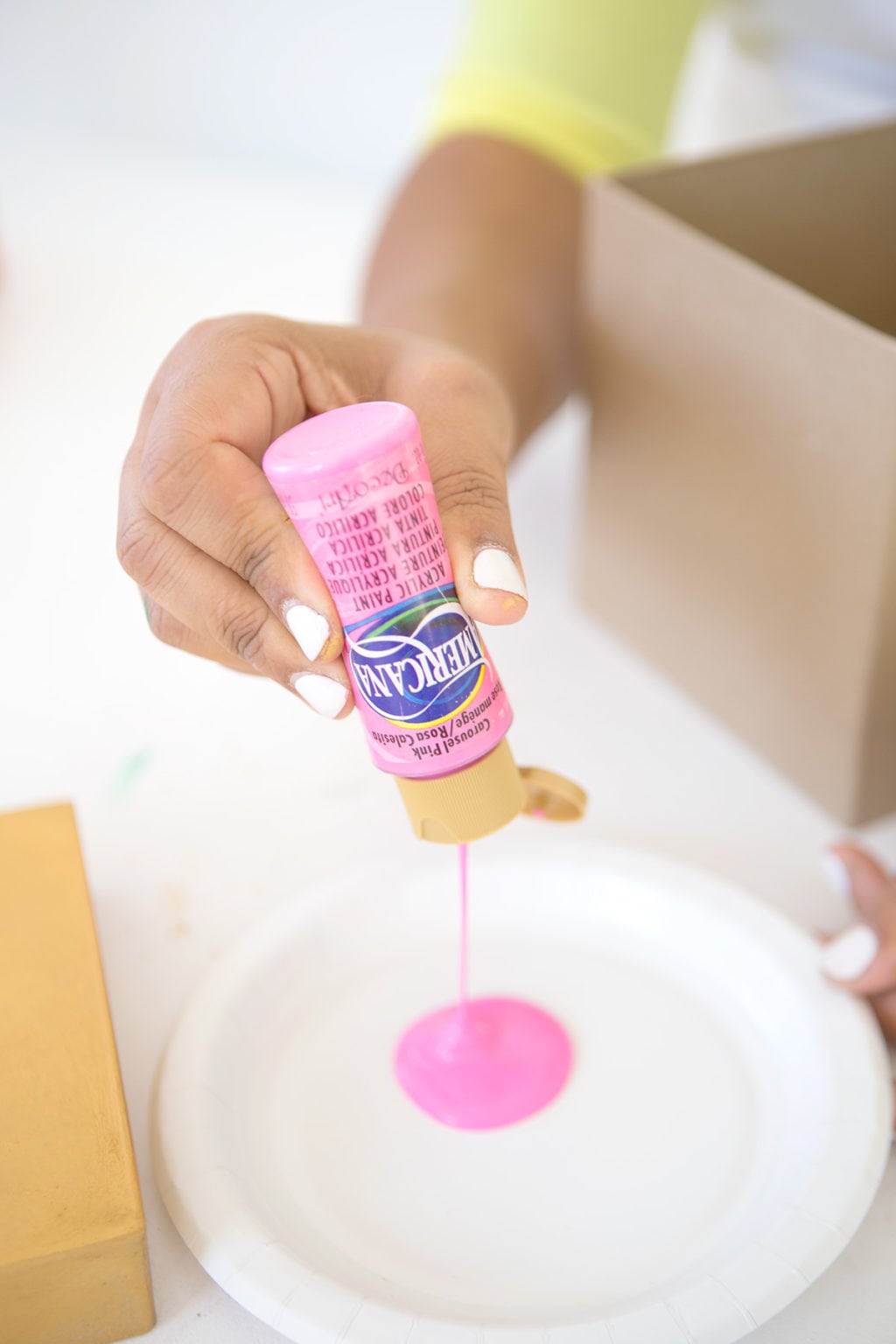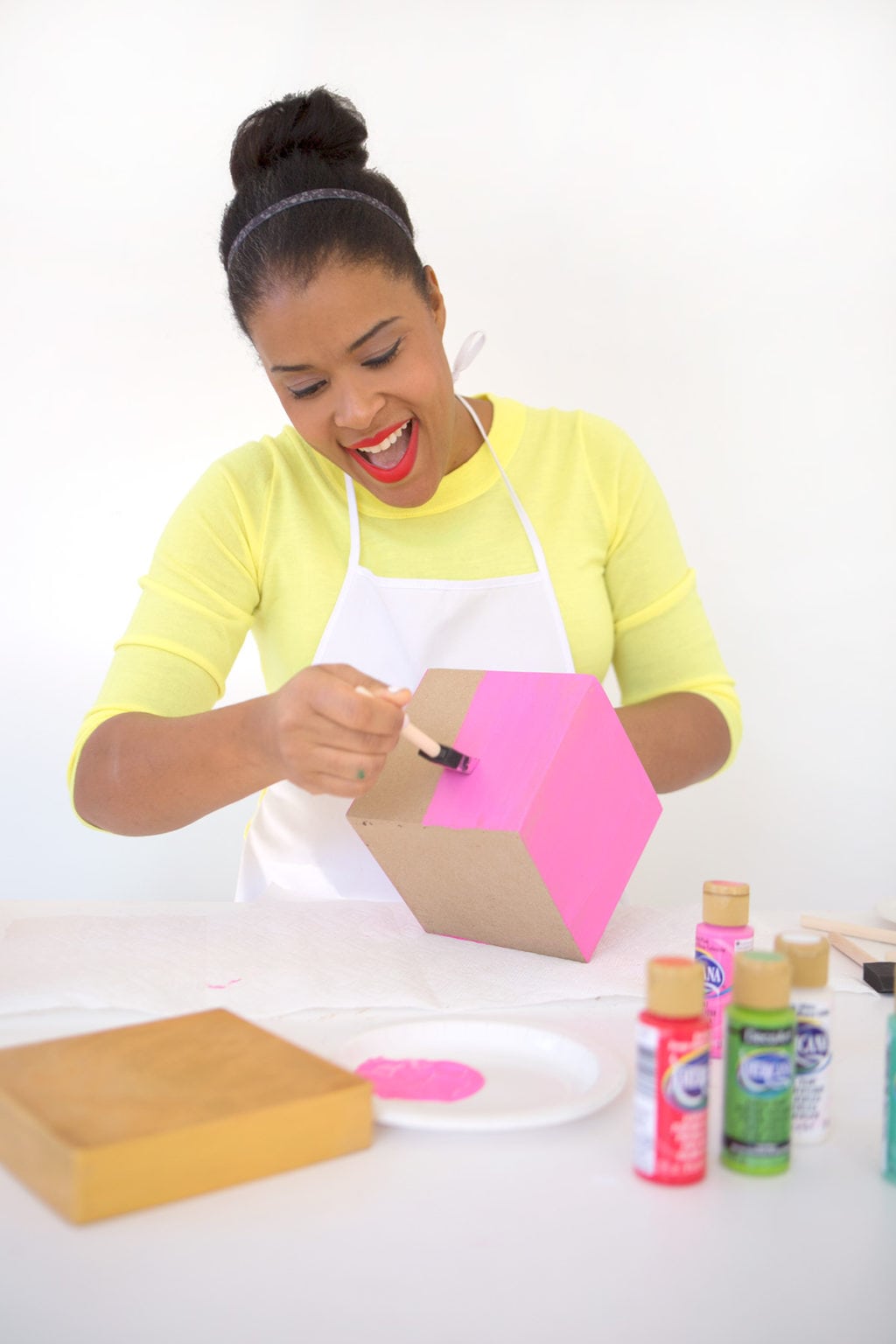 Start with a few paper mache boxes, some Americana craft paints and a few foam brushes and paint brushes. From there, all you have to do is paint! You can take a few suggestions from me, or you can get crazy and do your own thing. In the end, you'll have one-of-a-kind gift boxes that are perfect little keepsakes as well.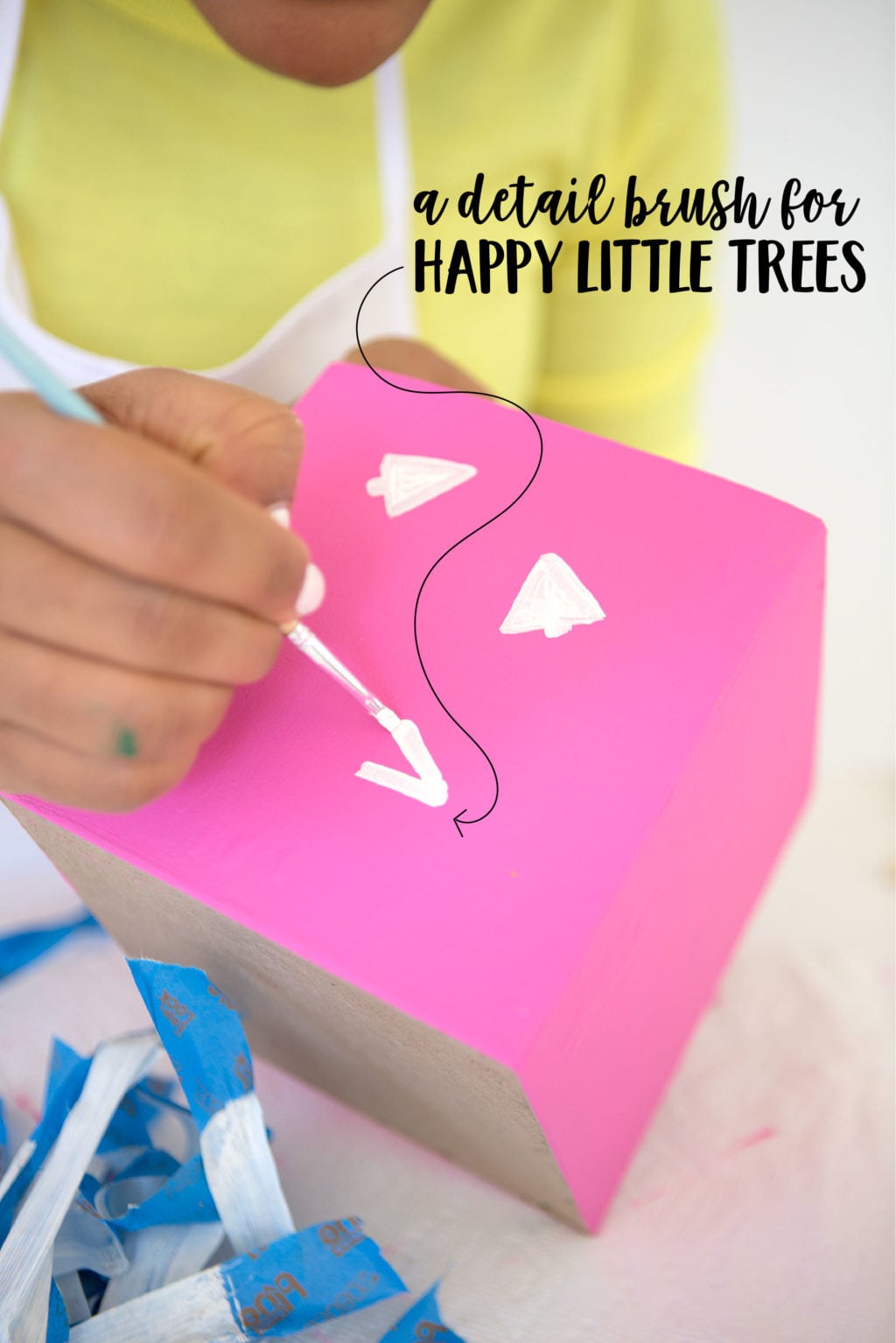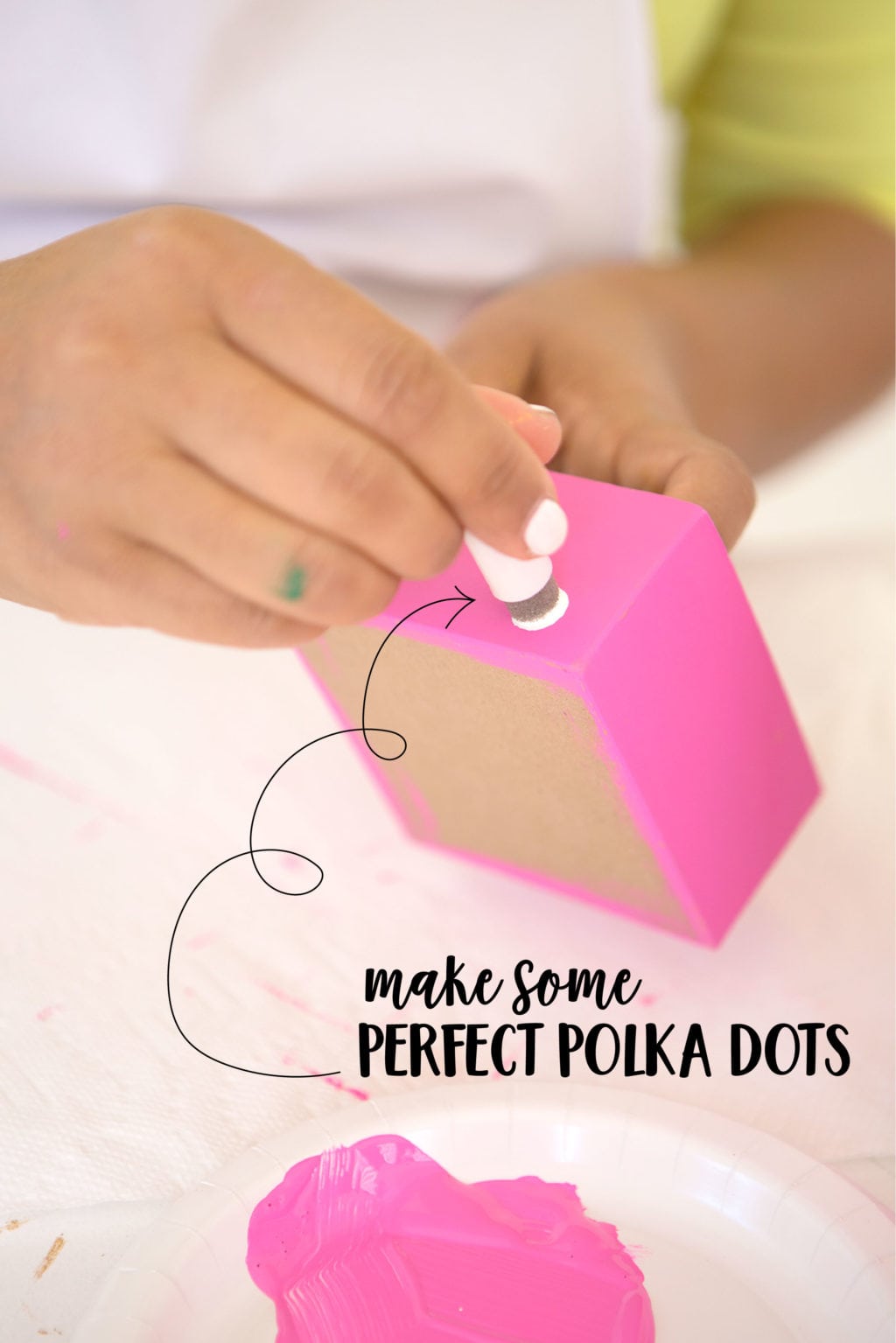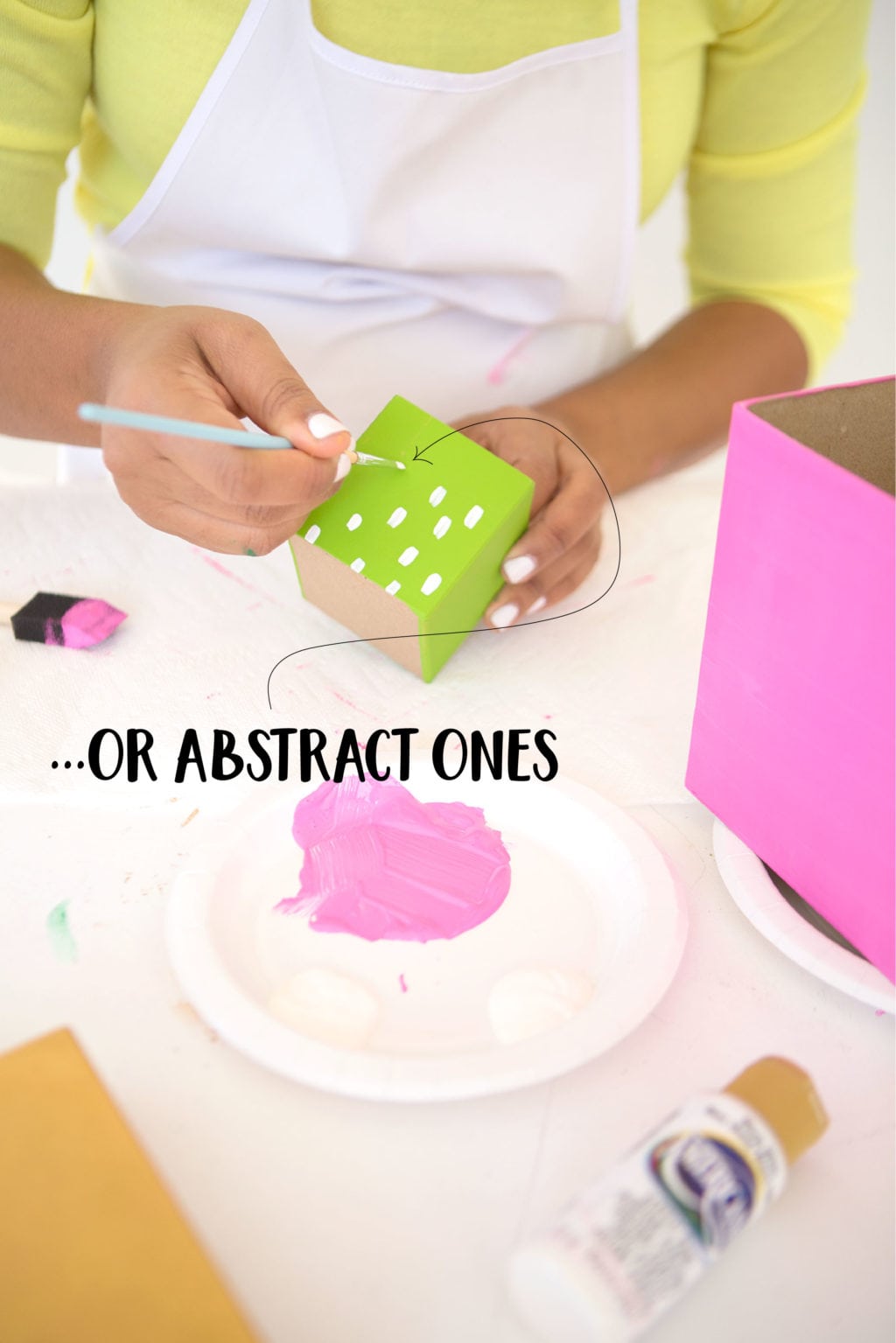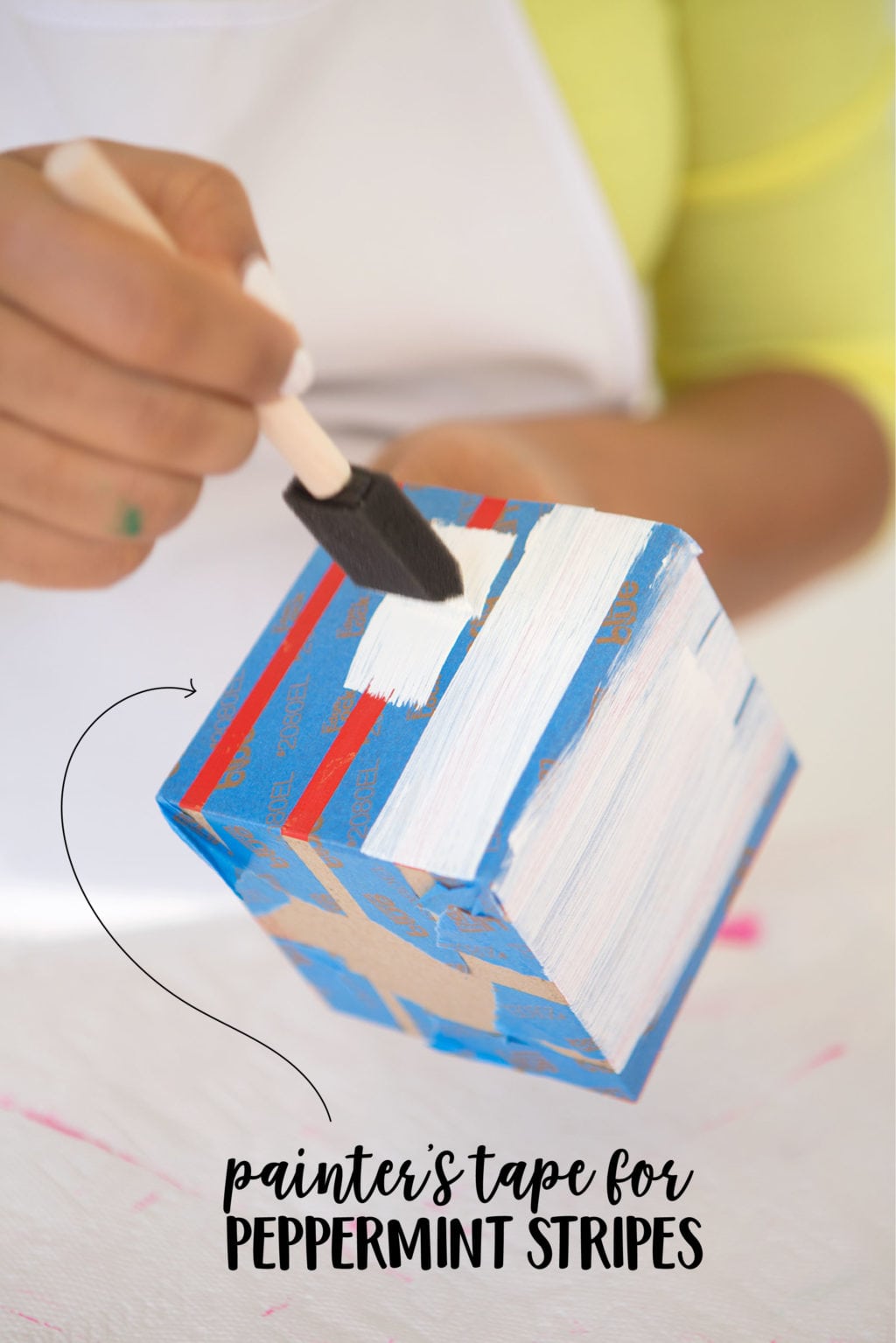 For the lid – you can keep on painting or get a little fancy with gold! I used the DecoArt Metallic Lustre – works great on paper mache!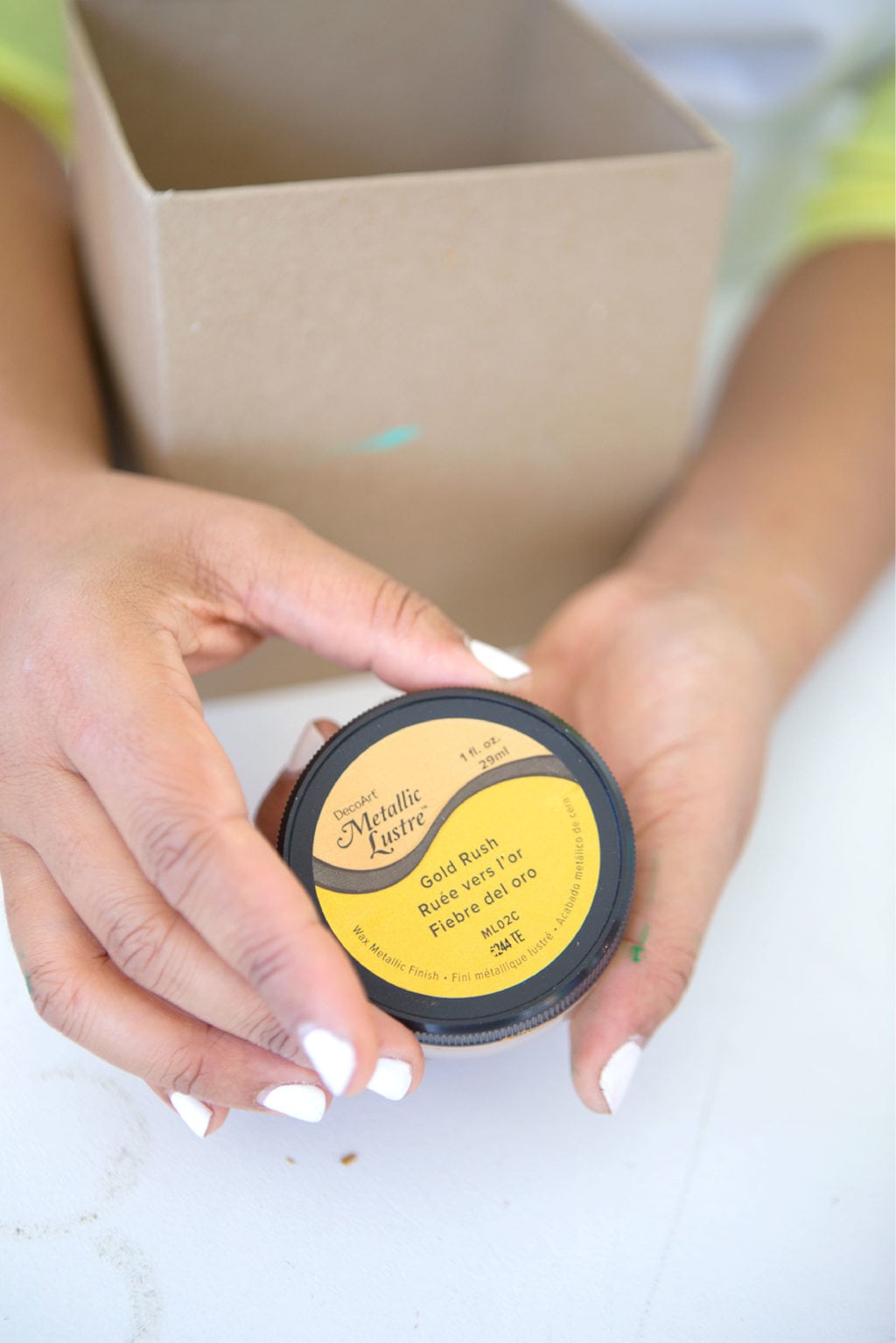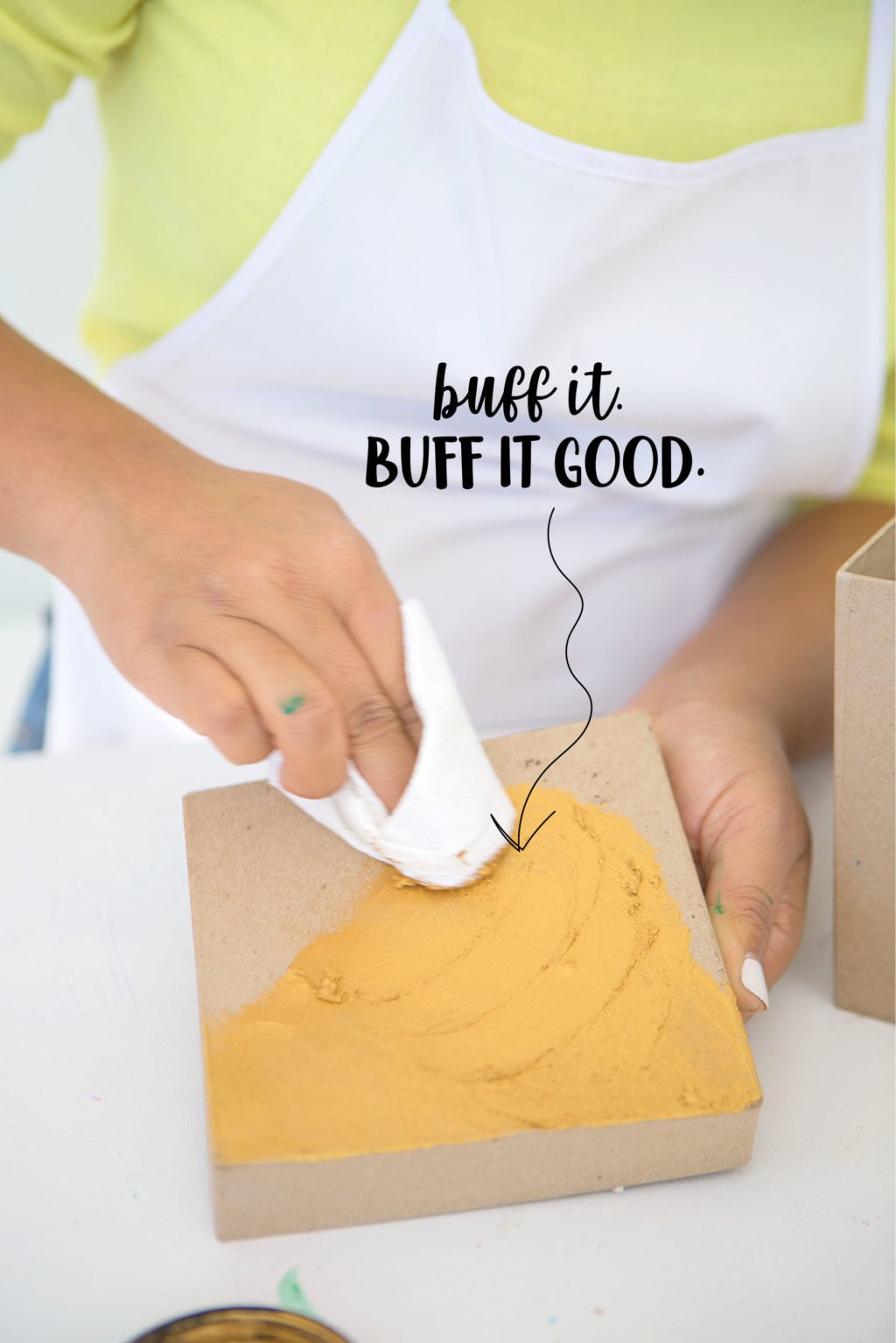 Just use a paper towel and buff the metallic wax onto the box lid. Keep buffing until the surface is covered and the wax is smooth.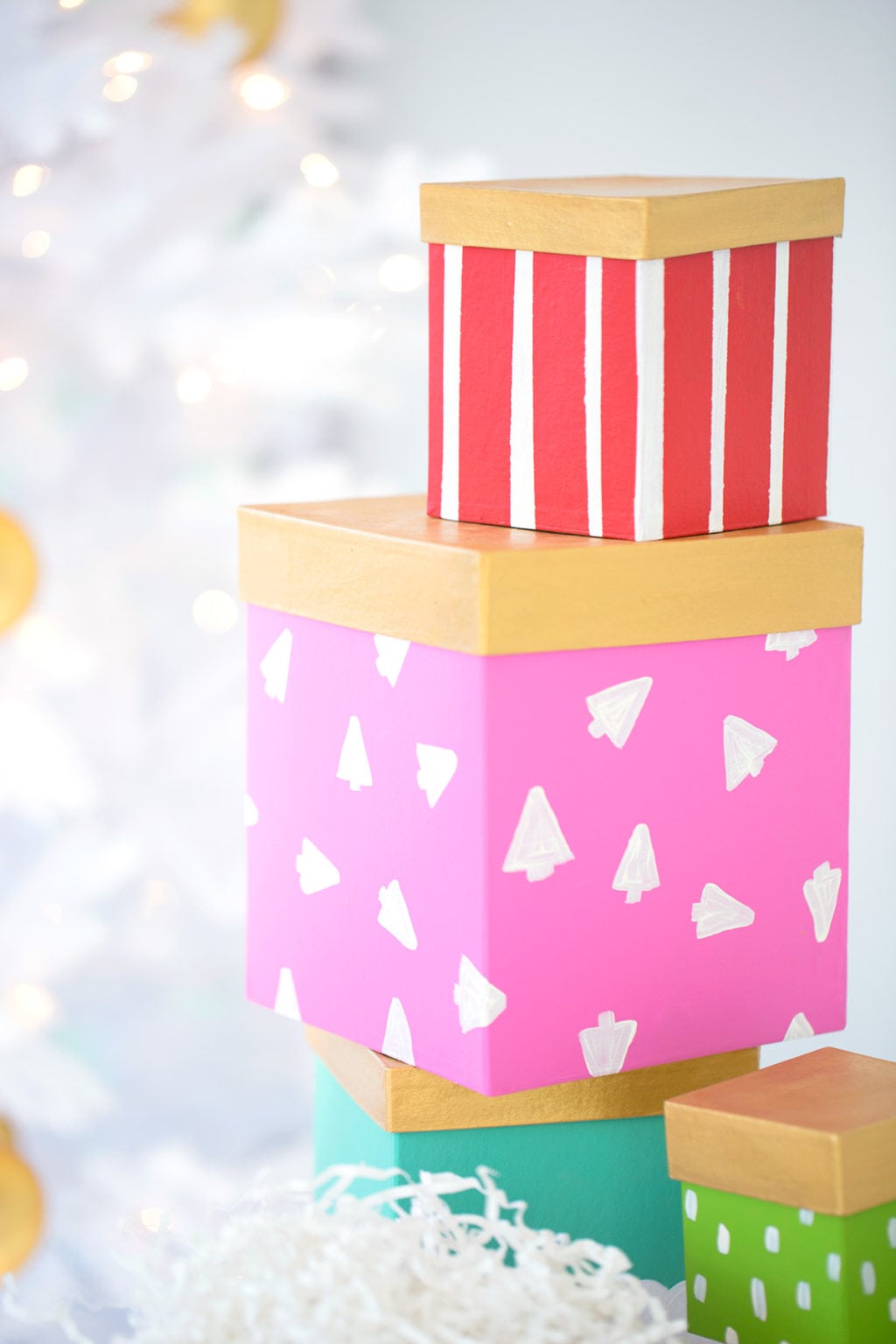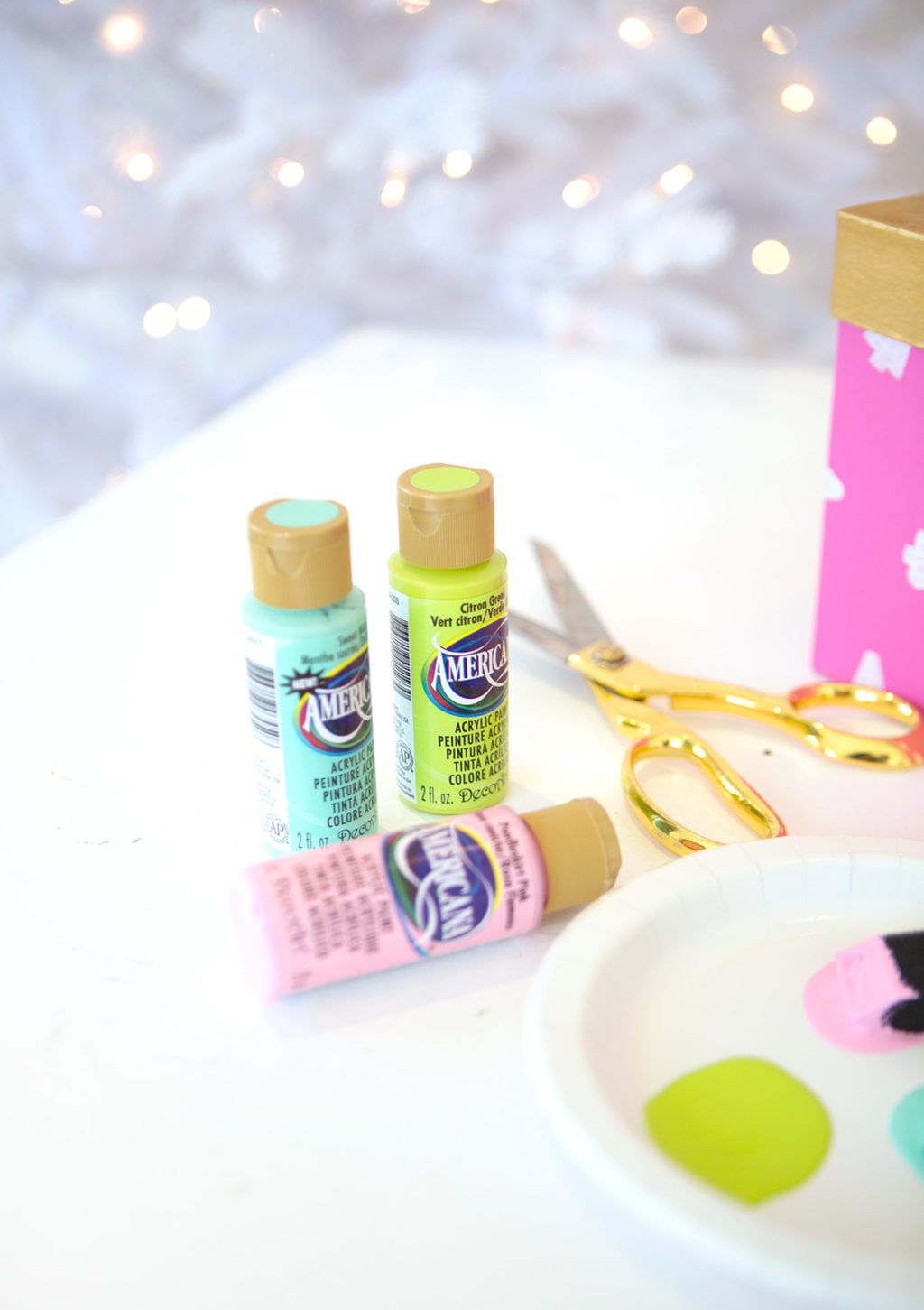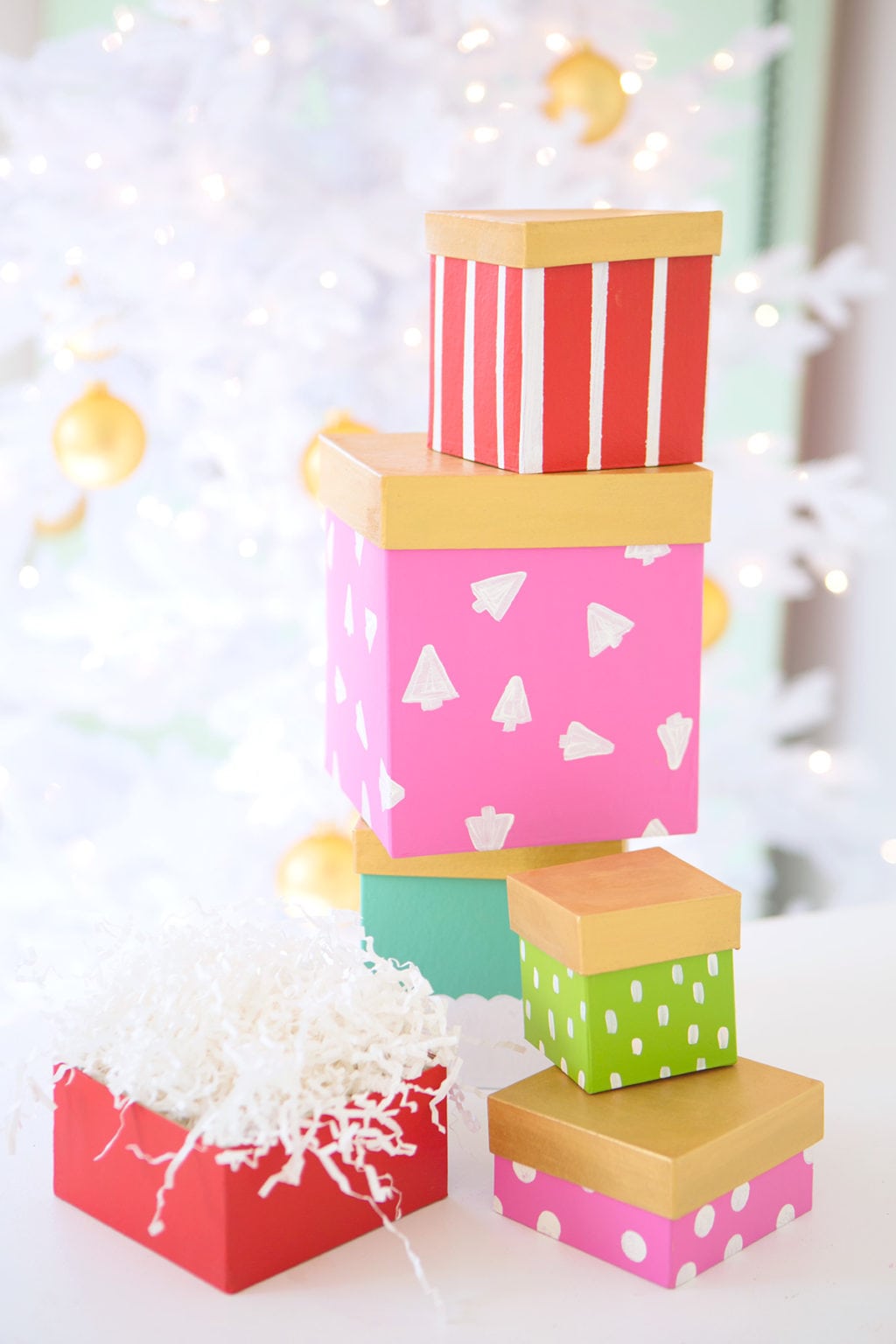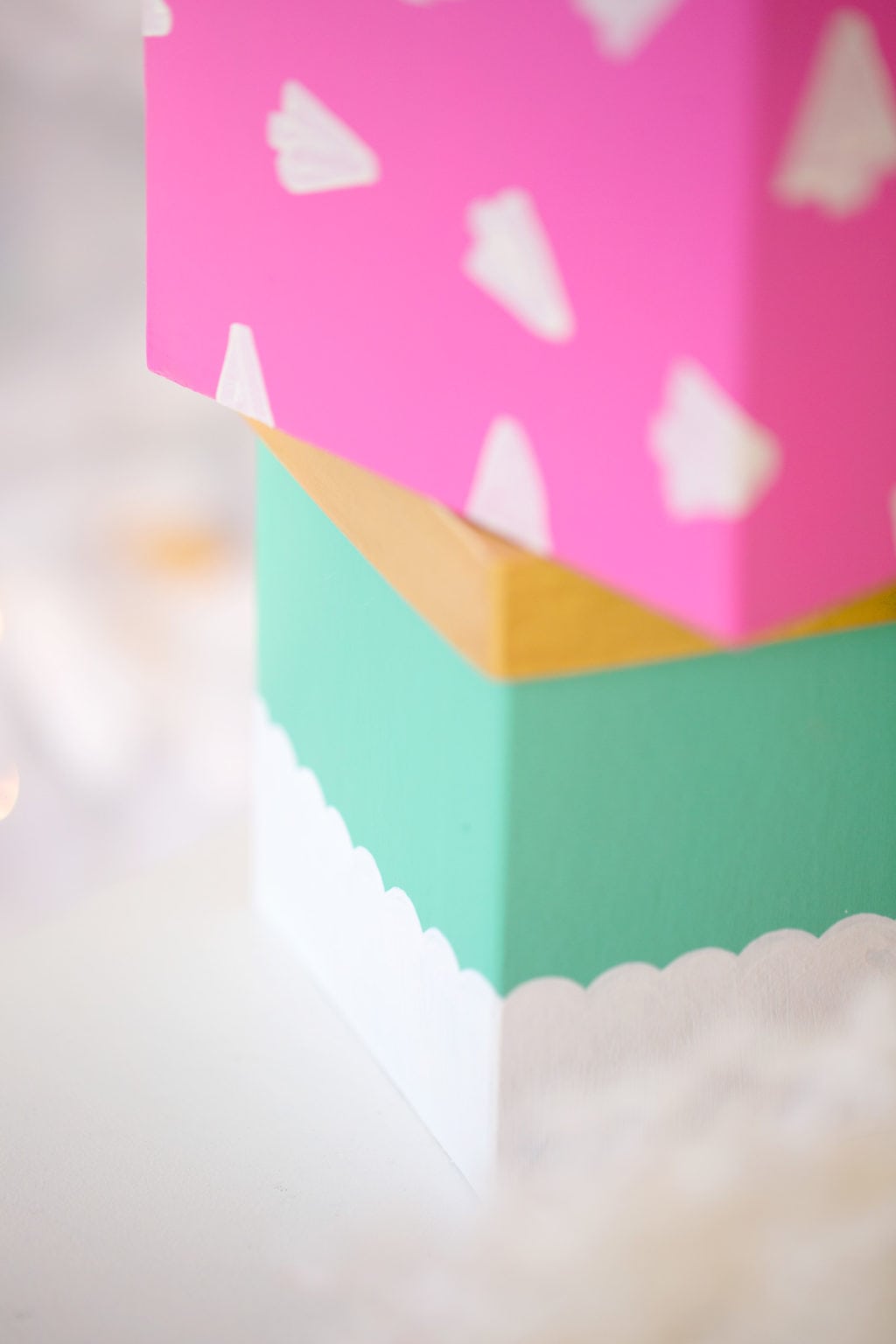 Happy painting!