You know that saying: Necessity is the mother of invention? I'd like to propose a revision. Laziness is the mother of invention. At least when you're a crafter…specifically a crafter named Amber.
If it ain't easy, I want no parts of it. If it takes more than two tries, don't even talk to me about it. If it has, "no-sew" in the title – sign me up!
Summer is almost here and I'm giving you everything you need to be the cutest gal in town with this DIY no sew clutch. It's a winner and perfect for toting around your summer essentials: phone, lipgloss, keys, phone, sunnies, husband's credit card.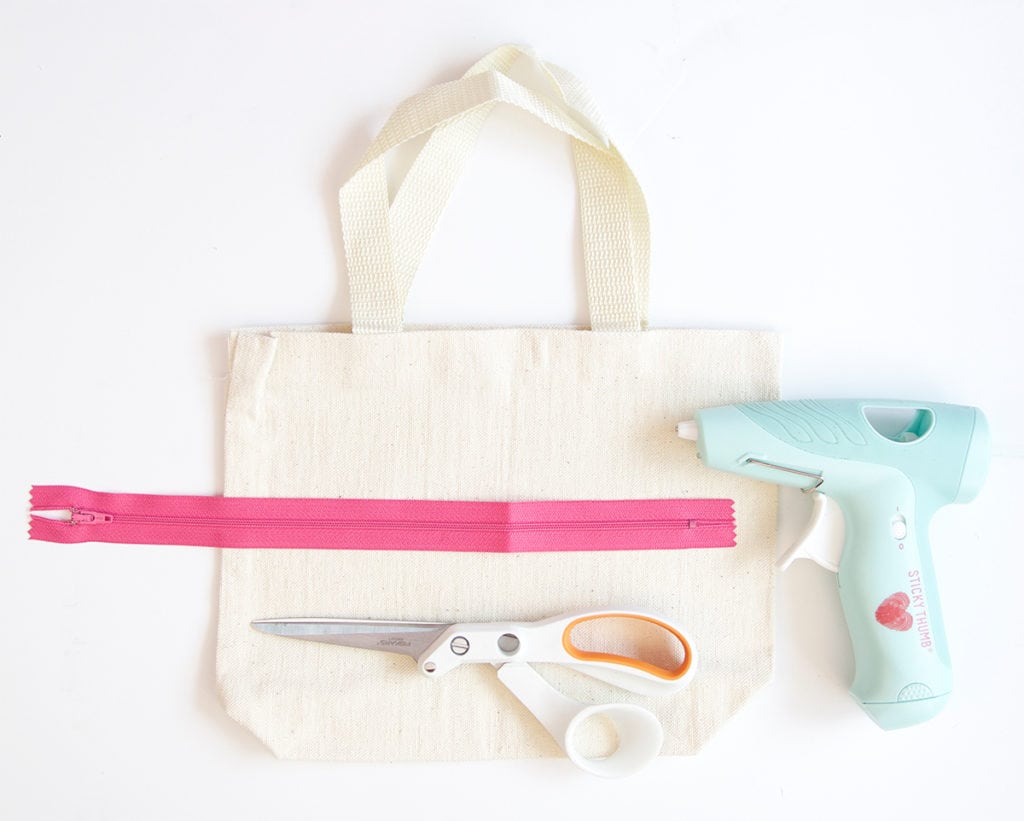 You'll need:
a small tote bag, you can pick these up at Hobby Lobby or most craft stores
a zipper that is just an inch or so longer than the tote bag
scissors
a hot glue gun
a strip of felt (not pictured)
magnetic snaps (not pictured)
INSTRUCTIONS
Cut the straps off the tote with scissors and turn it inside out // Place a strip of hot glue directly onto the top of the zipper // Place one edge of the inside out tote onto the hot glue // Place a strip of hot glue on the other side of the inside out tote bag // Place the other side of the zipper onto the strip of hot glue // Use the hot glue gun to adhere a strip of felt over the edge of the zipper. This will protect the zipper edge and keep it from lifting. // Turn the bag right side out //  Attach the magnetic snaps according to the package instructions to create a foldover clutch.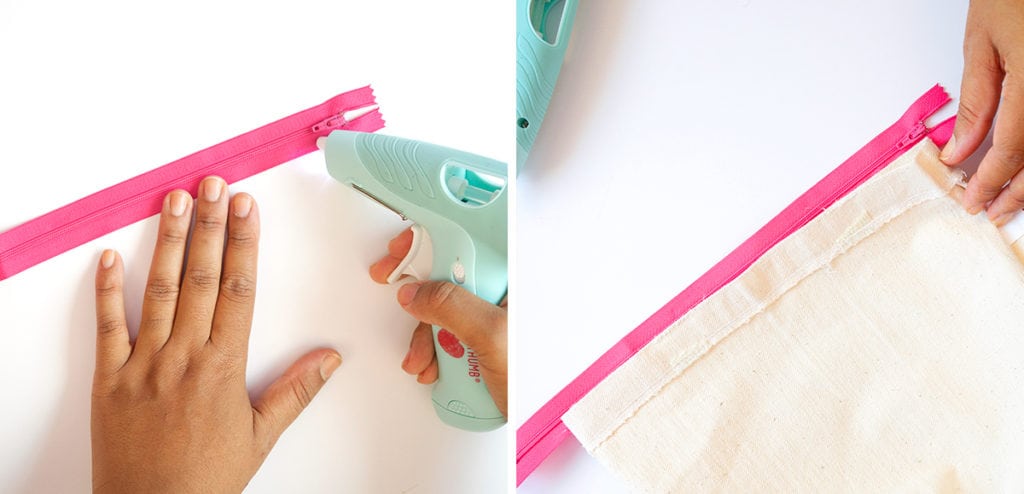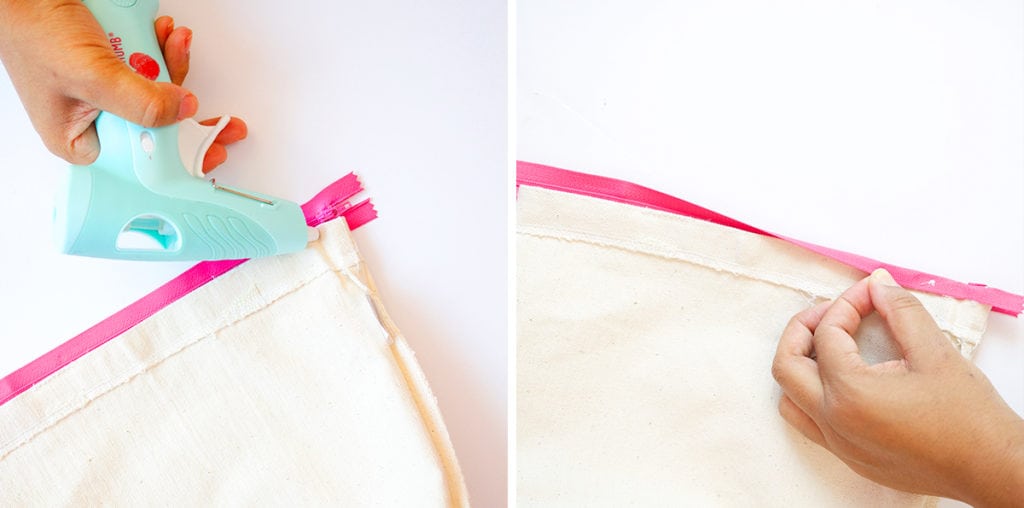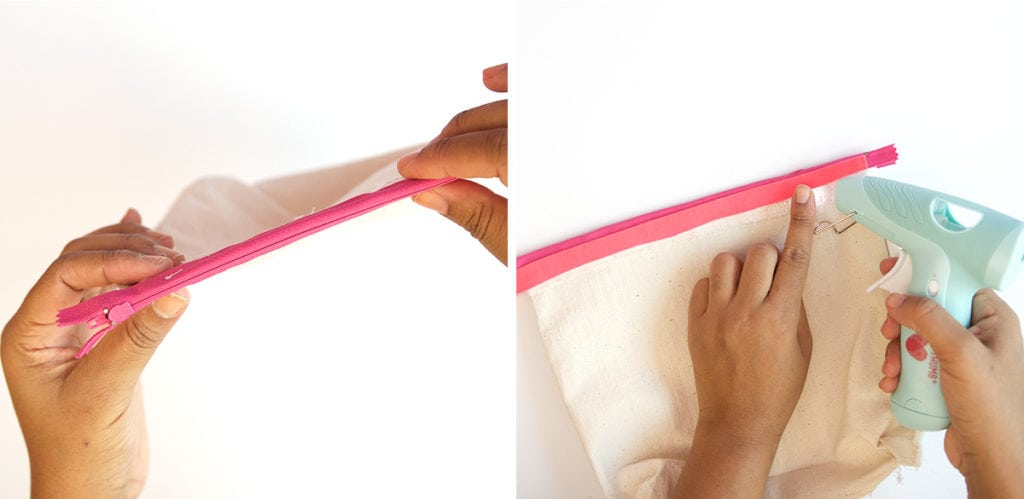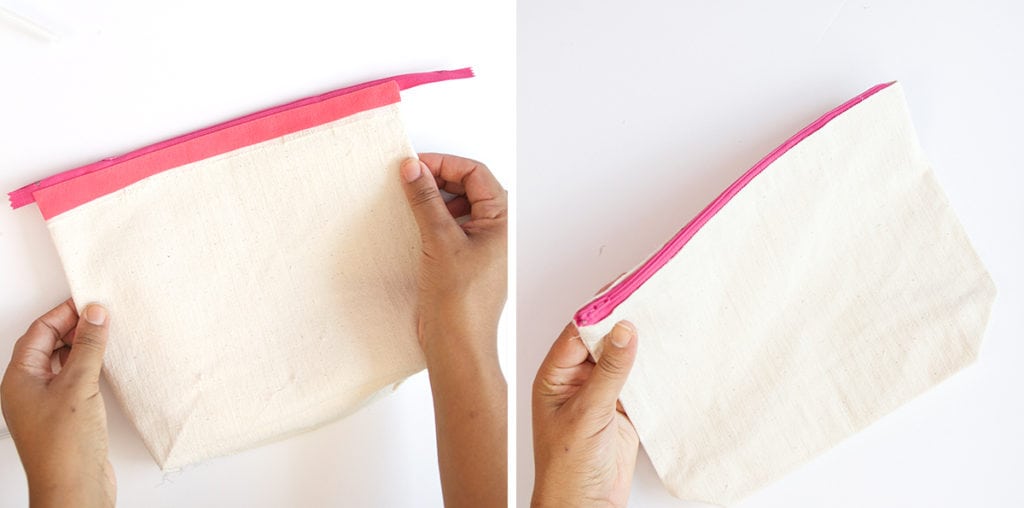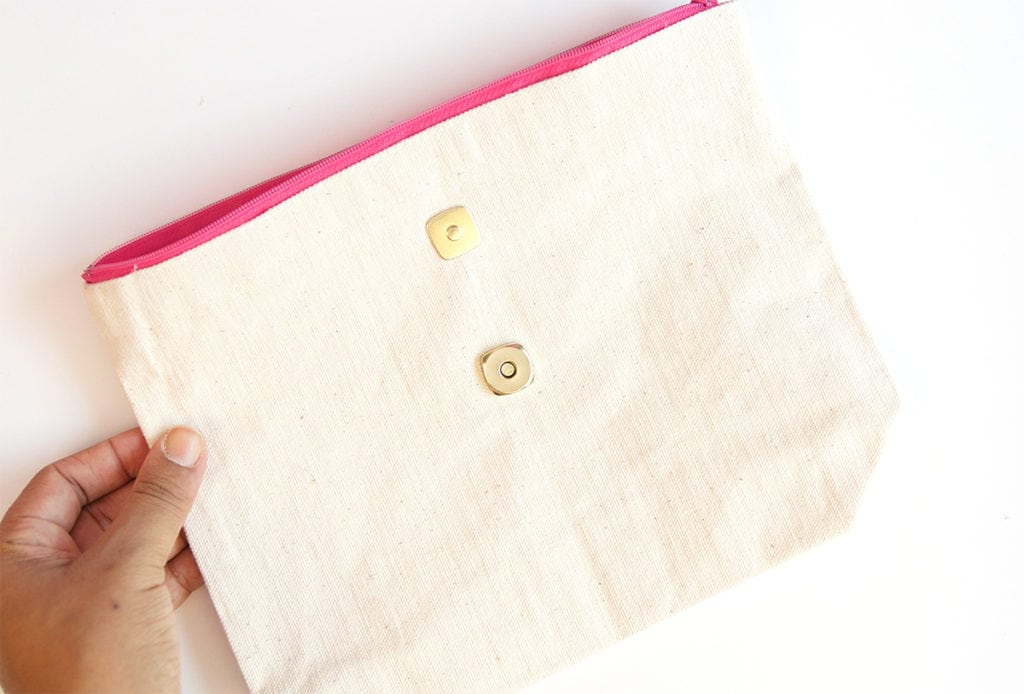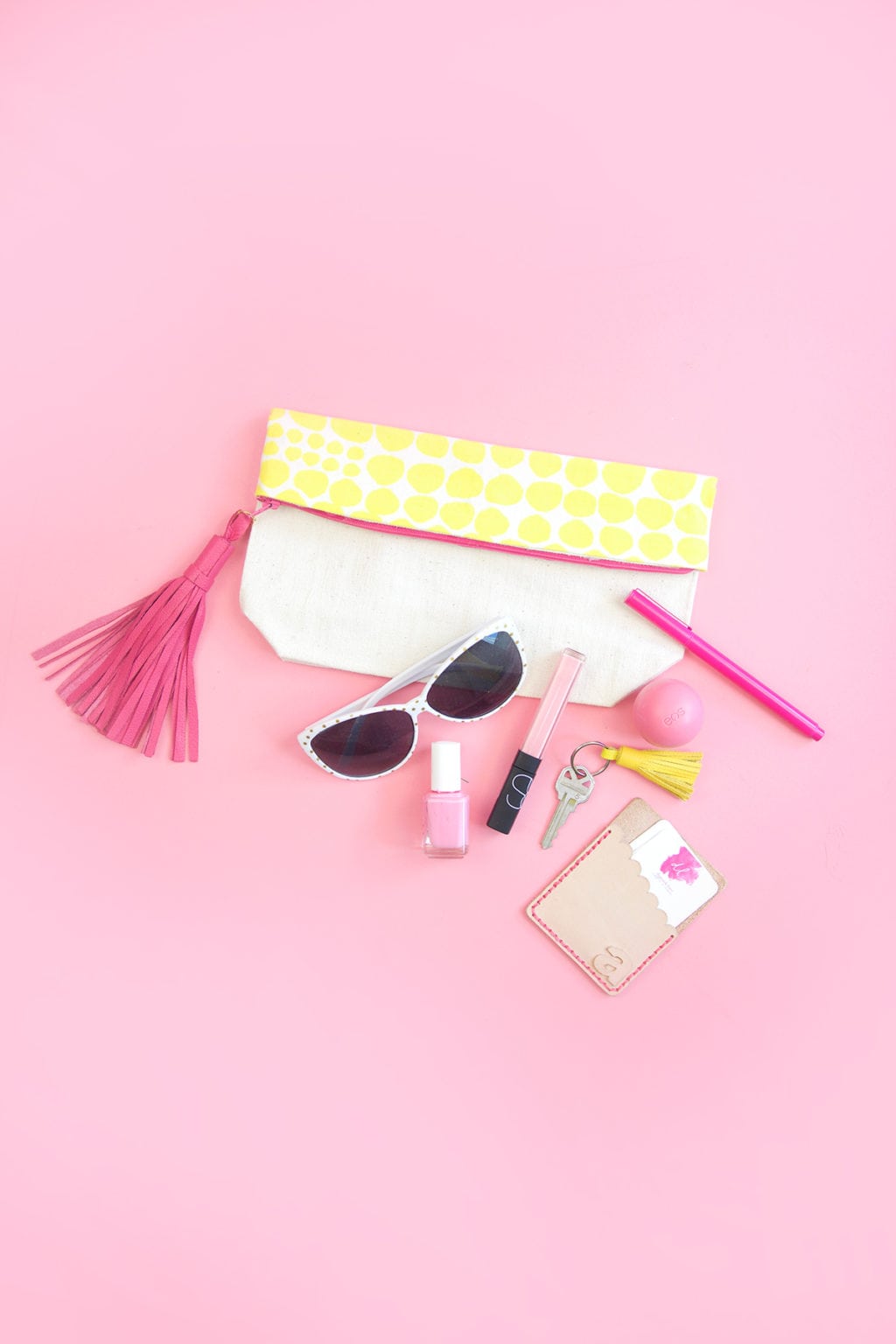 I adhered a piece of scrap fabric on to the foldover portion of the clutch to give it a little more color. This is totally up to you! Get creative. Even a simple leather tassel can add a little sumthin' sumthin' to your DIY no sew clutch.