What's your favorite song? What's the song you always sing in the shower. For me – I like to belt out a little Tears for Fears or maybe some Hall and Oates. A little bit of The Eurythmics. Maybe some Cyndi Lauper from time to time…or should I say, Time After Time. I'm a pretty big music junkie – and it you can't tell, I've got a penchant for the 80's. Whatever the song, if it's got a good melody and some sassy lyrics, I'm usually a fan.
Today, I'm partnering with Canon and my girl, K.Becca to combine music and crafting. We've pulled together some iconic song lyrics…old and new…to create a few coloring pages that do double duty as wall décor for your office, bedroom, kitchen or craftroom.
I put the Canon PIXMA iP8720 Crafting Printer to work printing great big 11×17" borderless coloring pages that are perfectly sized to make a statement on your wall. The edge-to-edge printing gives your coloring page a really professional-look by just using a plain 'ol piece of white cardstock.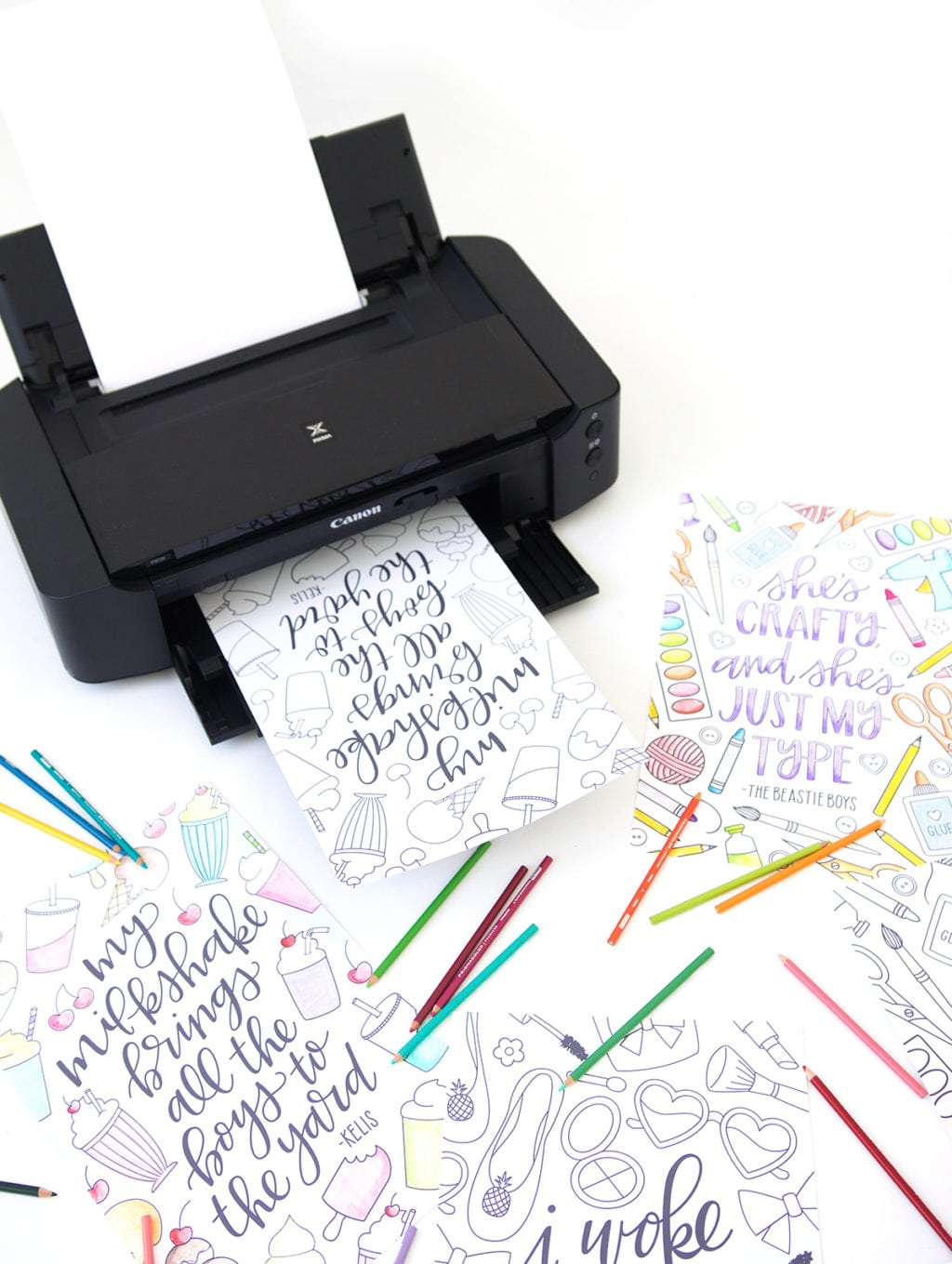 You can get creative with how you color these in because we've given you two options – solid text and outlined text – so you can decide just how much coloring you want to do. When you're done, hang 'em up with simple clothespins like I did, or grab a frame. Either way, these prints are immediate attention grabbers!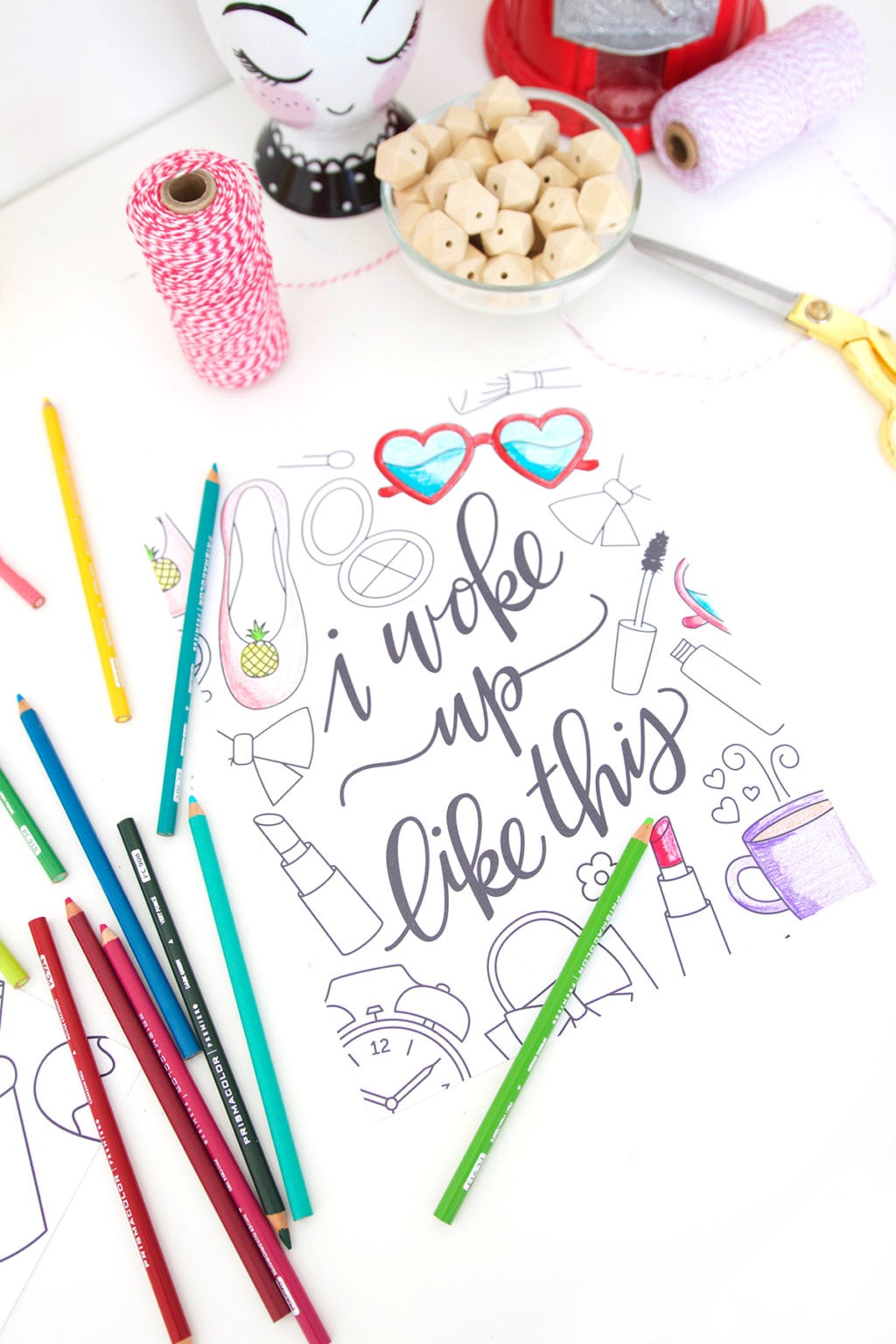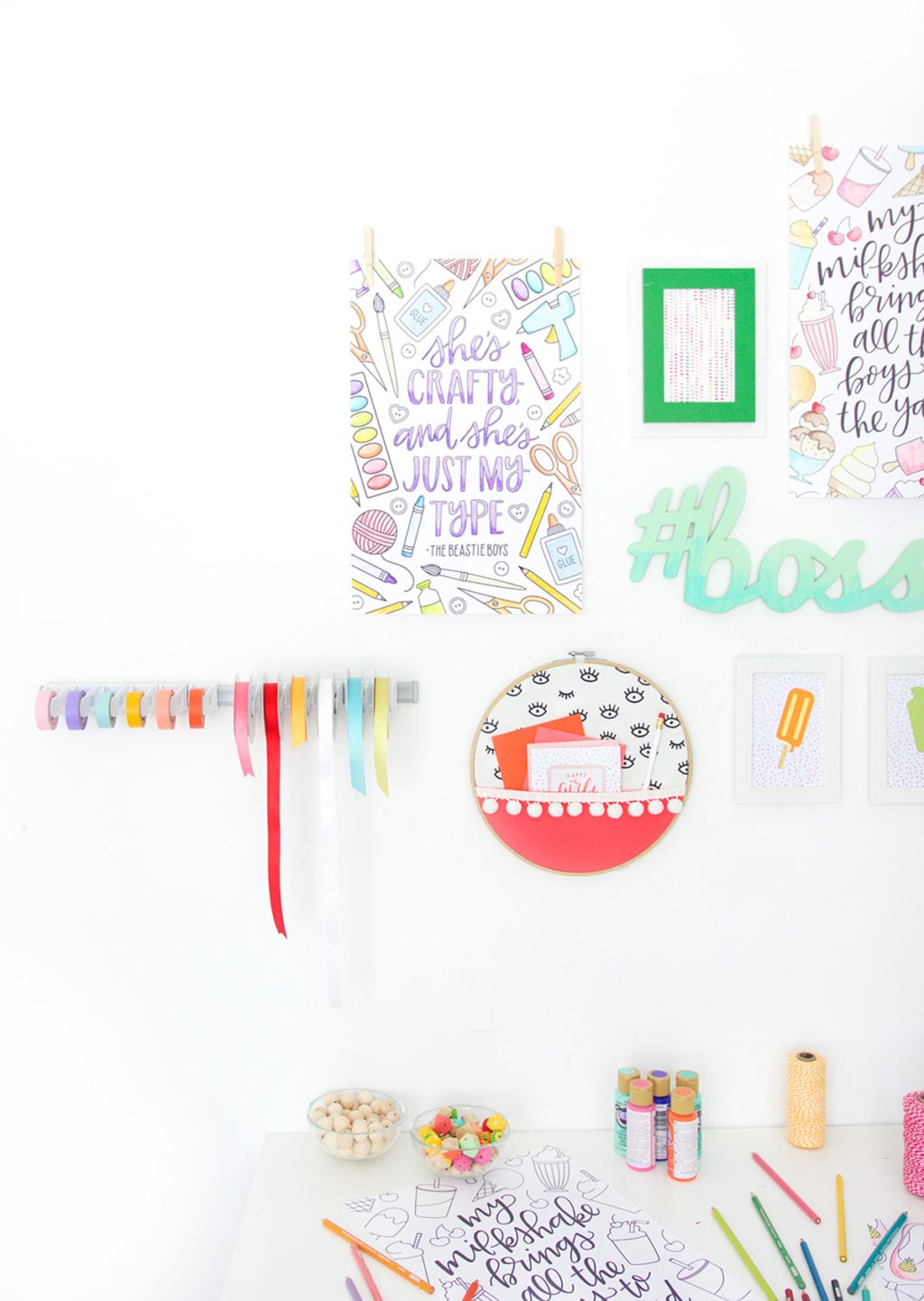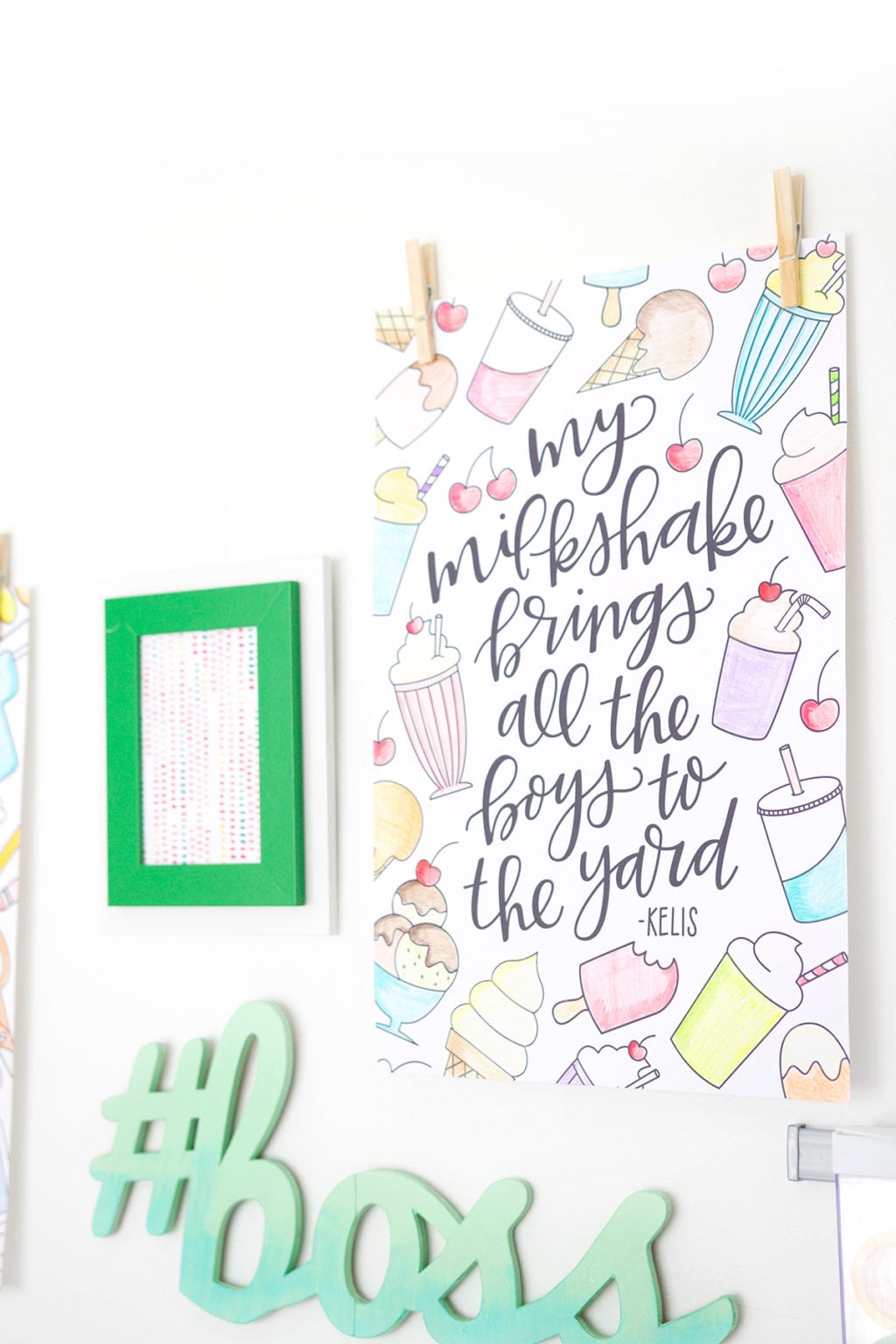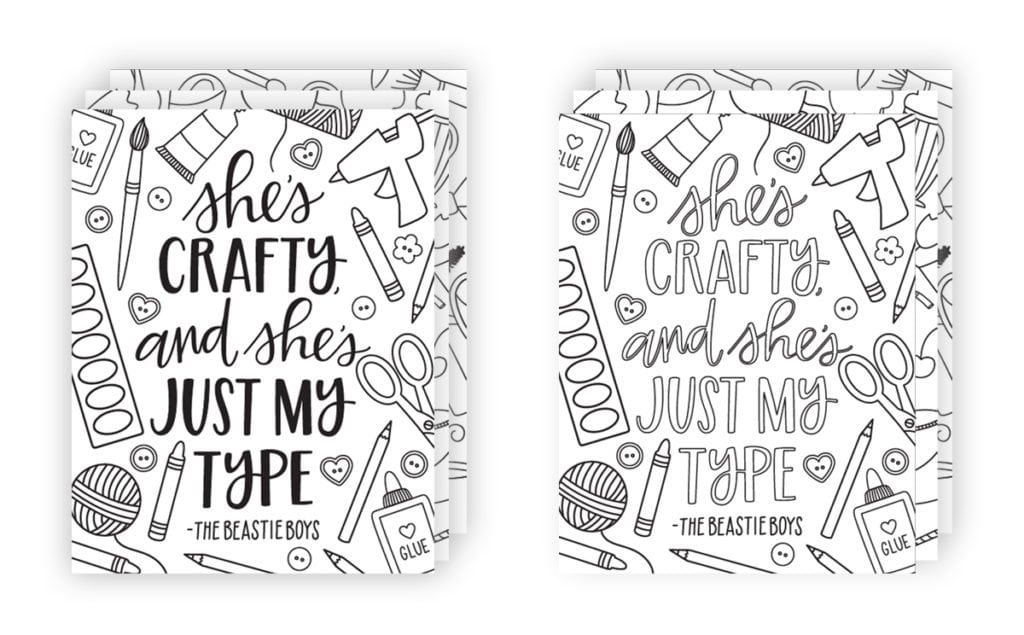 Photography & styling: Amber Kemp-Gerstel
Graphic design and illustration: Kristen Magee of K.Becca
This post was created in collaboration with Canon. I have received payment, product or both for the creation of these fun, creative ideas. All projects, ideas, opinions and wacky stories are mine, mine, mine. Thanks for supporting the brand partnerships that keep the lights on in this joint.