As much as I love clean & contemporary design – rustic motifs have a special place in my heart…especially when they have a Farmer's Market feel. If  you saw Monday's post, you saw the tutorial on creating the stamped kitchen towels included in this gift basket. To create the entire ensemble, I added a set of stamped cards and a little mason jar, filled with handmade tags.  Together, this is the perfect gift for the foodie or chef in your life…or just keep it all for yourself!!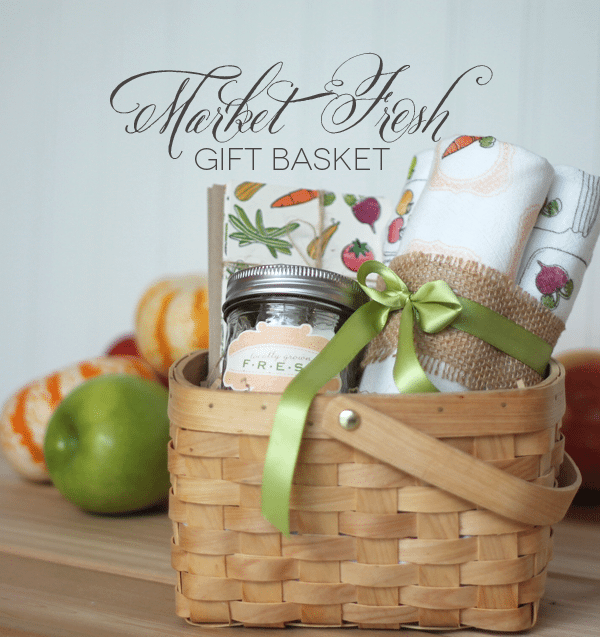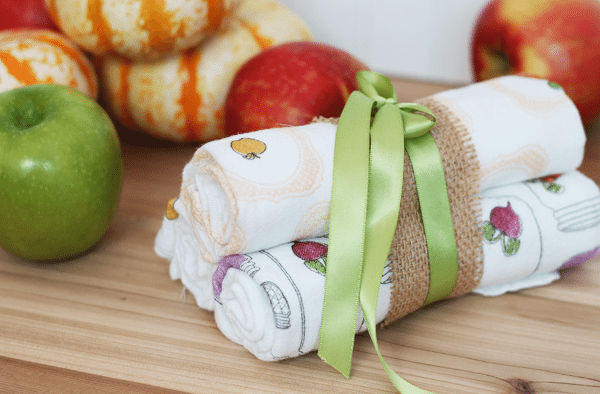 Remember those towels? I rolled them up and wrapped them with a strip of burlap and a satin bow. I love how neat and pretty they look together!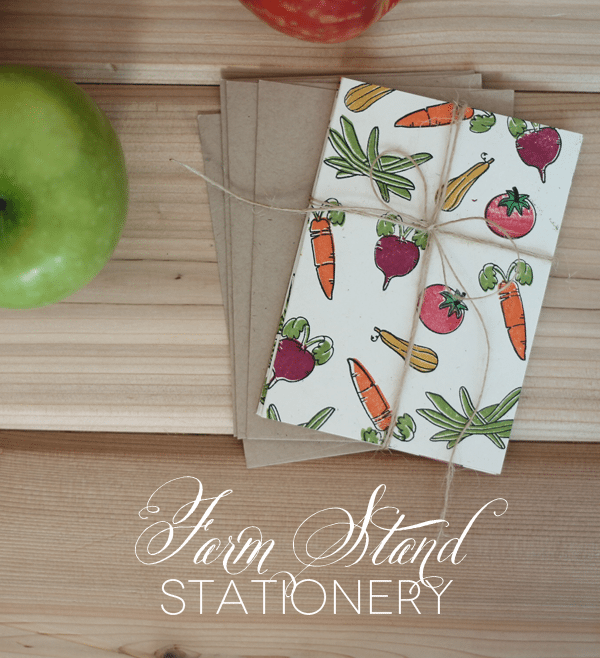 This stationery is totally my style. Simple and full of yummy fruite & veggies. Make a little assembly line and you'll be stamping these out lickity split!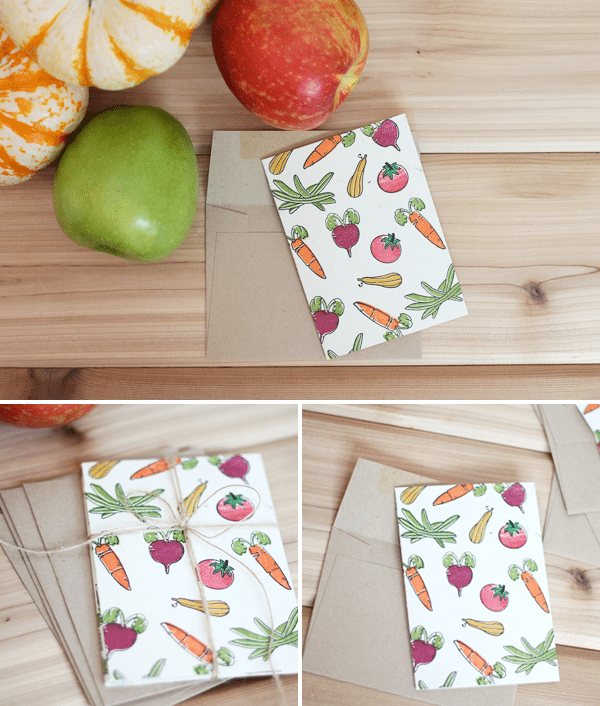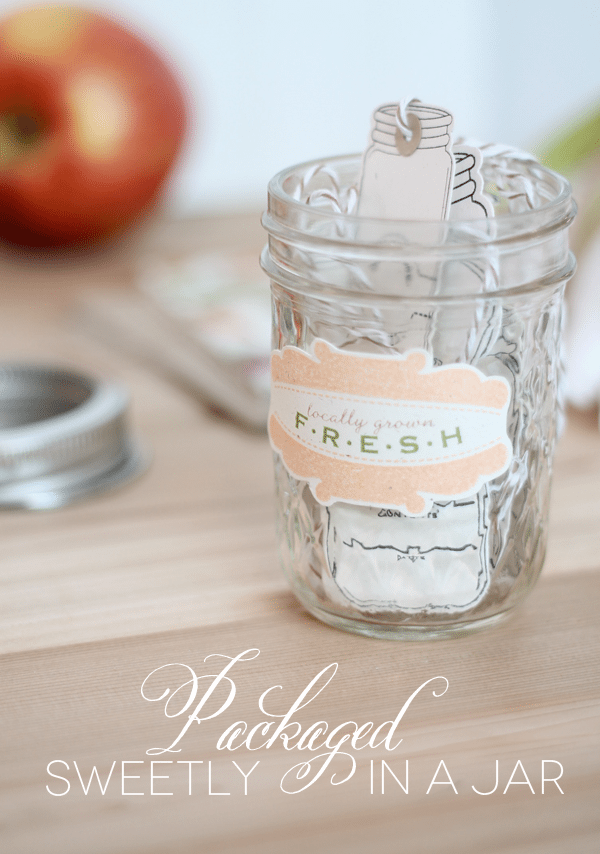 And of course, there are tags…I love simple,handmade tags. And when they are shaped like jars? Adorbs. Keep scrolling and I'll show you how I added a teeny touch of rustic-ness with those little hold punch covers. It's the little things – right?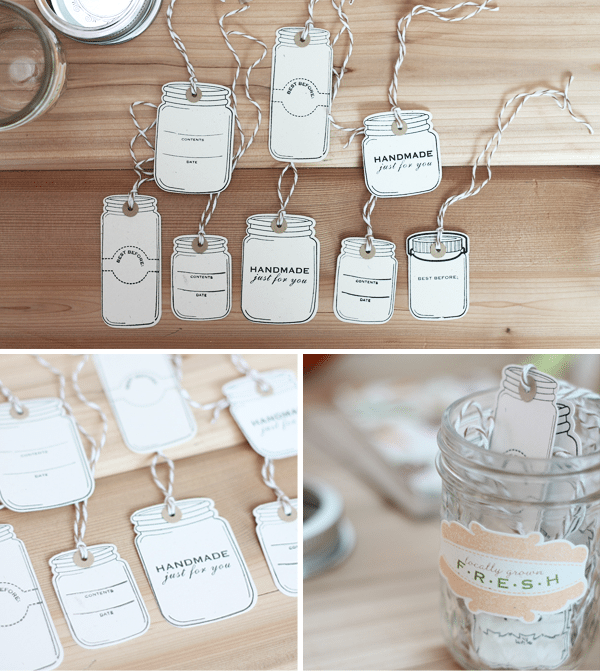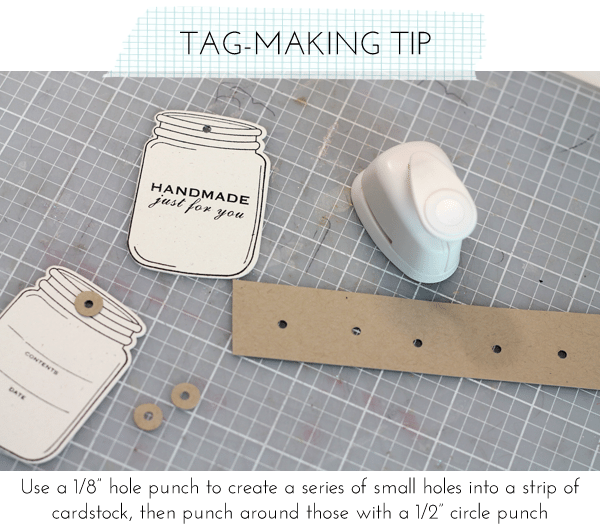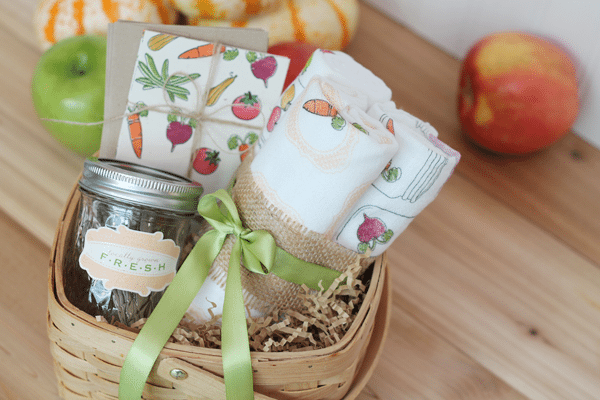 Are you a farmer's market lover?
SUPPLIES
PERFECT HARVEST TOO |  LABEL FRAMES 1 | WELL PRESERVED JARS MEDIUM | YOU'RE A NATURAL DARLING HYBRID INK | WELL PRESERVED JARS DIES: MEDIUM | KRAFT LIKE A ROCKSTAR GREEN HYBRID INK