One of the biggest motivations for the new Damask Love was the "rebranding" that would come along with a new site, new logo and new mission. Most of you probably found me because of all my handmade card posts. I'm still a card making  machine, but a ton of my projects fall outside of that category. There is just so much to do with all of your crafting supplies…why stop with cards, right!?
Why stamp on paper when you can stamp on …tea towels? Yeah –  you heard me – tea towels. By simply replacing that cardstock with a floursack towel, you can make a pretty impressive piece of artwork for your kitchen!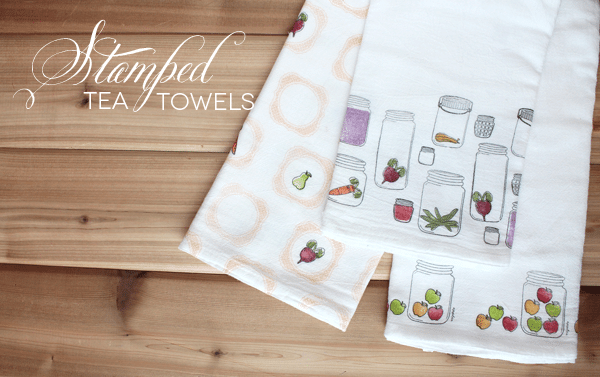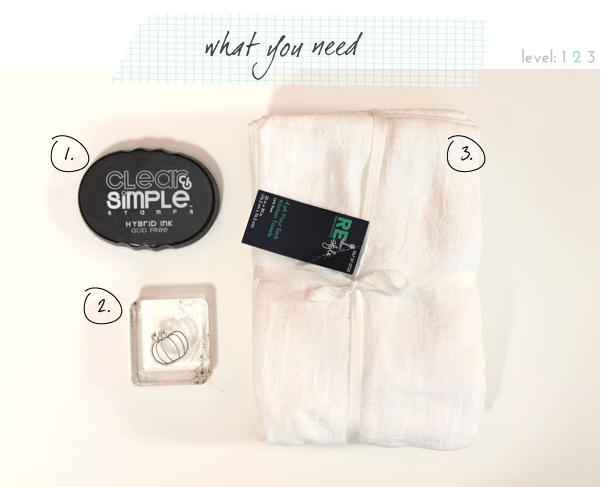 1) Clear & Simple Hybrid Ink in Perfect Little Black Dress – this stuff is great for stamping on fabric
2) Stamps of your choice….keep scrolling for a complete list of the stamps I used for my towels
3) Floursack Tea Towels  (I purchased mine at Target for $4.99 for a package of 4)
*TIP* Wash your tea towels before stamping on them. This will help the ink make a permanent bond with the fabric by removing any of the sizing or other treatments on the towels.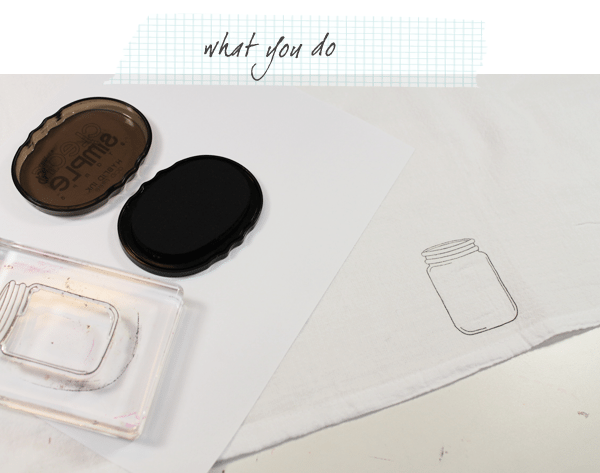 Honestly, I didn't even need this graphic for explaining the "how-to" of this project, but since I took the photo – I figured I should use it! Basically, stamp on the towel just as you would on paper!
*IMPORTANT* After stamping the towels, allow them to set overnight then go over all the stamped areas with a hot iron. This will set the ink allowing you to wash them without worries!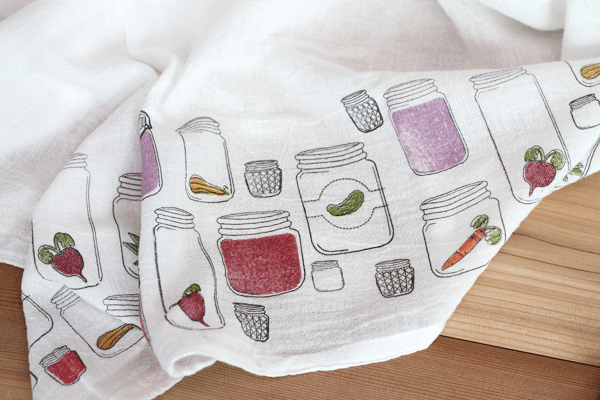 Well Preserved Jars: Medium | Well Preserved Jars: Small | Perfect Harvest Too | Haute Red Couture | Golden Tiara | Orange You Fabulous | Purplelicious | Maroon Maven | Kraft Like a Rockstar Green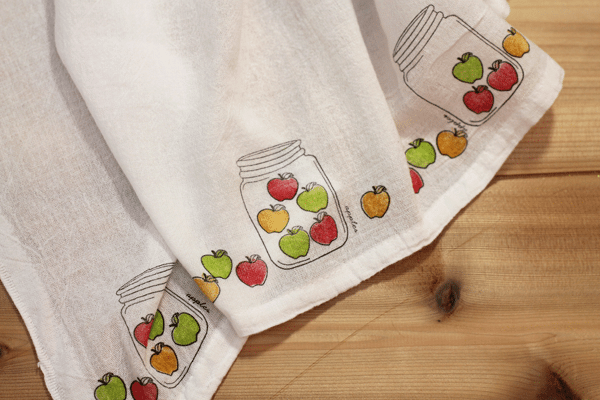 Well Preserved Jars: Large | Perfect Harvest Too | Perfect Harvest Sentiments | Green with Envy | Dare to be a Diva Red | Golden Tiara | Kraft Like a Rockstar Green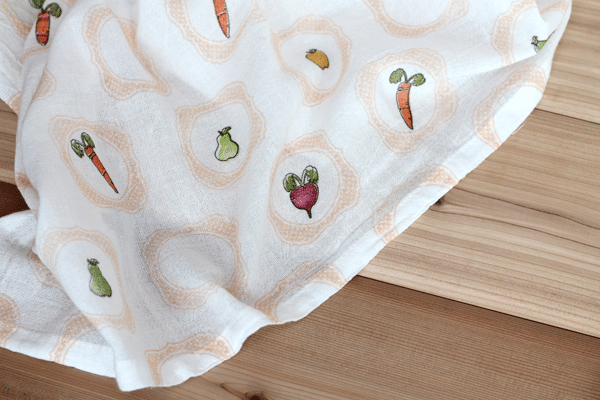 Perfect Harvest Too | Label Frames 1 | Maroon Maven | Kraft Like a Rockstar Green | Orange You Fabulous | You're a Natural Darling | Golden Tiara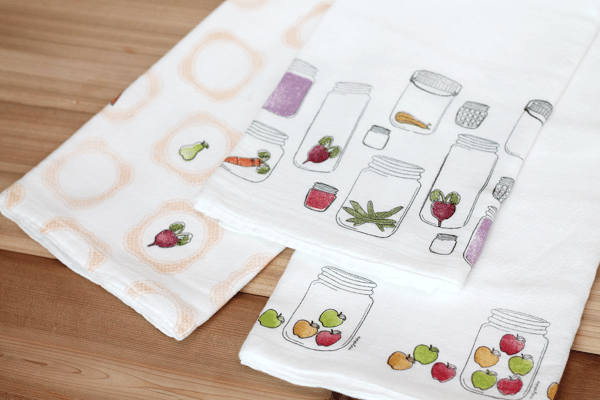 THERE'S MORE! These stamped towels are just the beginning! Be sure to come back on Wednesday to see how I packaged these and combined them with a few other projects to make a beautiful gift!
SOMETHING BIG IS COMING. November 19, 2012. Get excited.
Did you see the superheroes? Check out Saturday's post for the full party recap!