Coloring is the new cool thing to do. It's official. I know there are plenty of you who've known the coolness of coloring for quite a while and there are plenty of you who are just getting into it.  Either way, today's post is all about getting you in the spirit of coloring with a few tips on what you need.
With Christmas only a couple of weeks away, I thought I'd serve you up a healthy dose of coloring inspirations using two of my favorite coloring tools: Prismacolor pencils, which have been my go-to for years and my Cricut Explore, which is my favorite way to create quick coloring pages. Together, these tools give you everything you need to step up your coloring.
So, now that you've got everything you need, how about a creative holiday solution that will bring everyone in on the coloring fun. I set up a small table with all the supplies needed to get started. Guests will now have no excuse to pass up a chance to get creative. The table is perfectly sized for little ones but it's also a comfortable place for big kids to show off their coloring skills.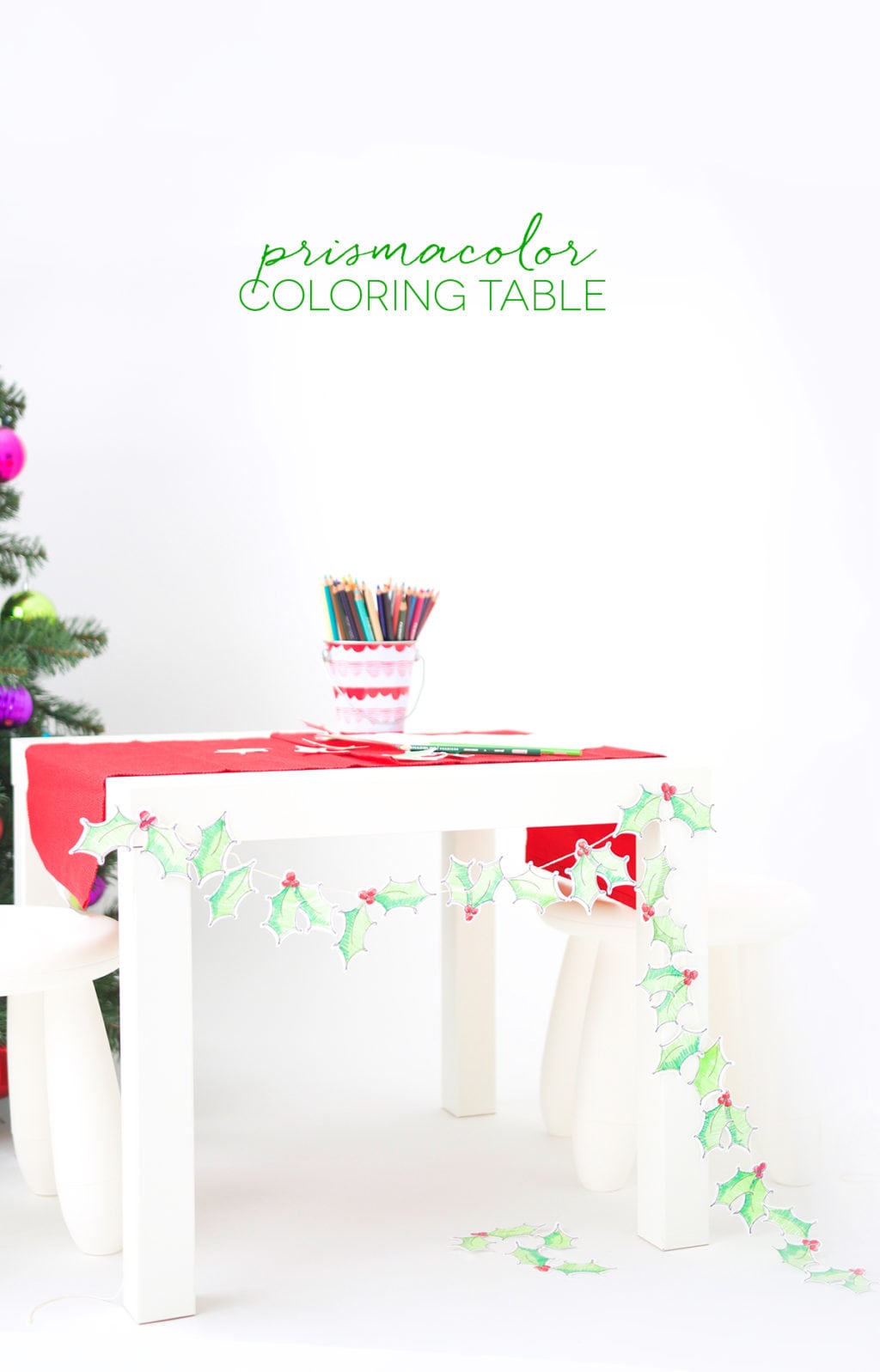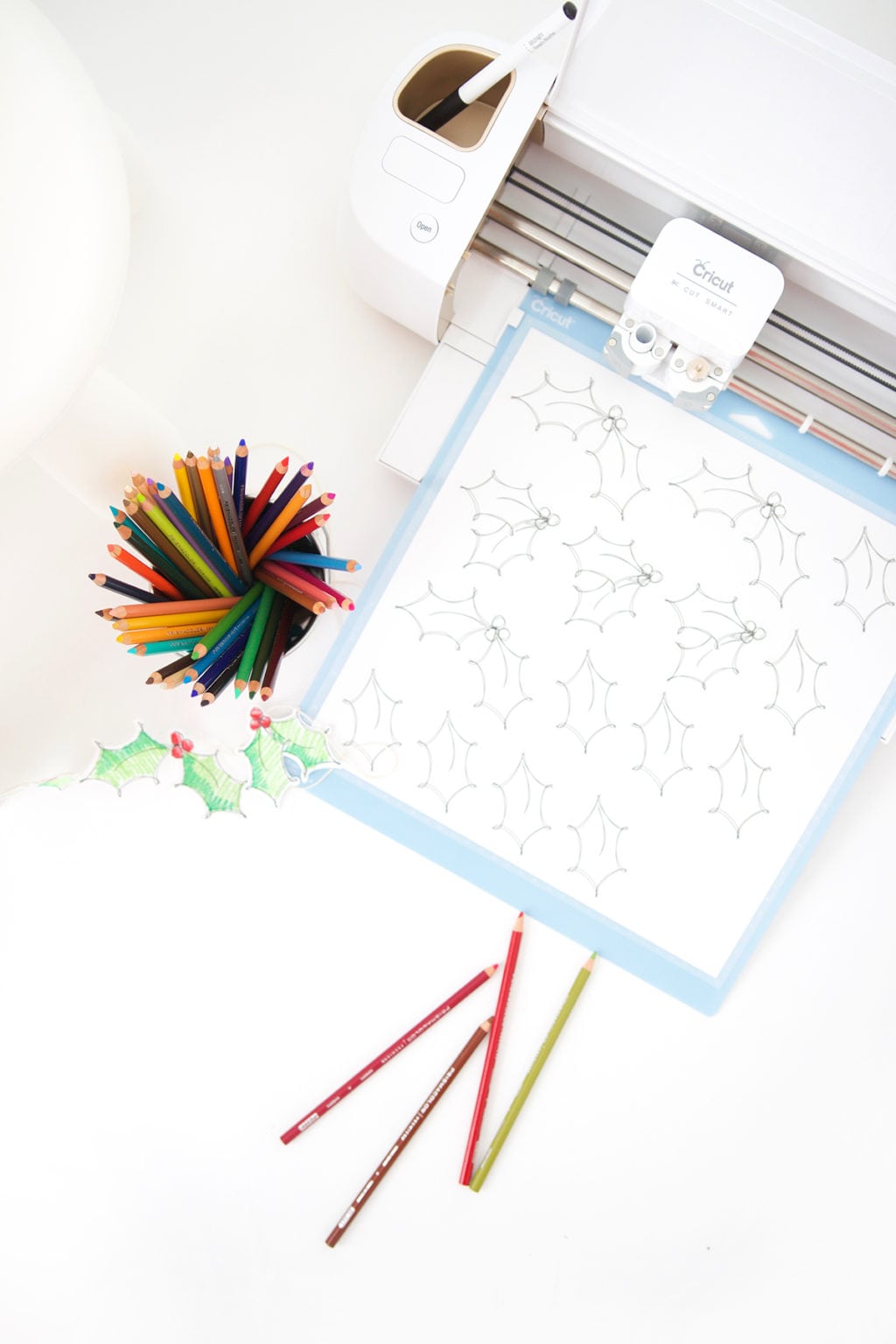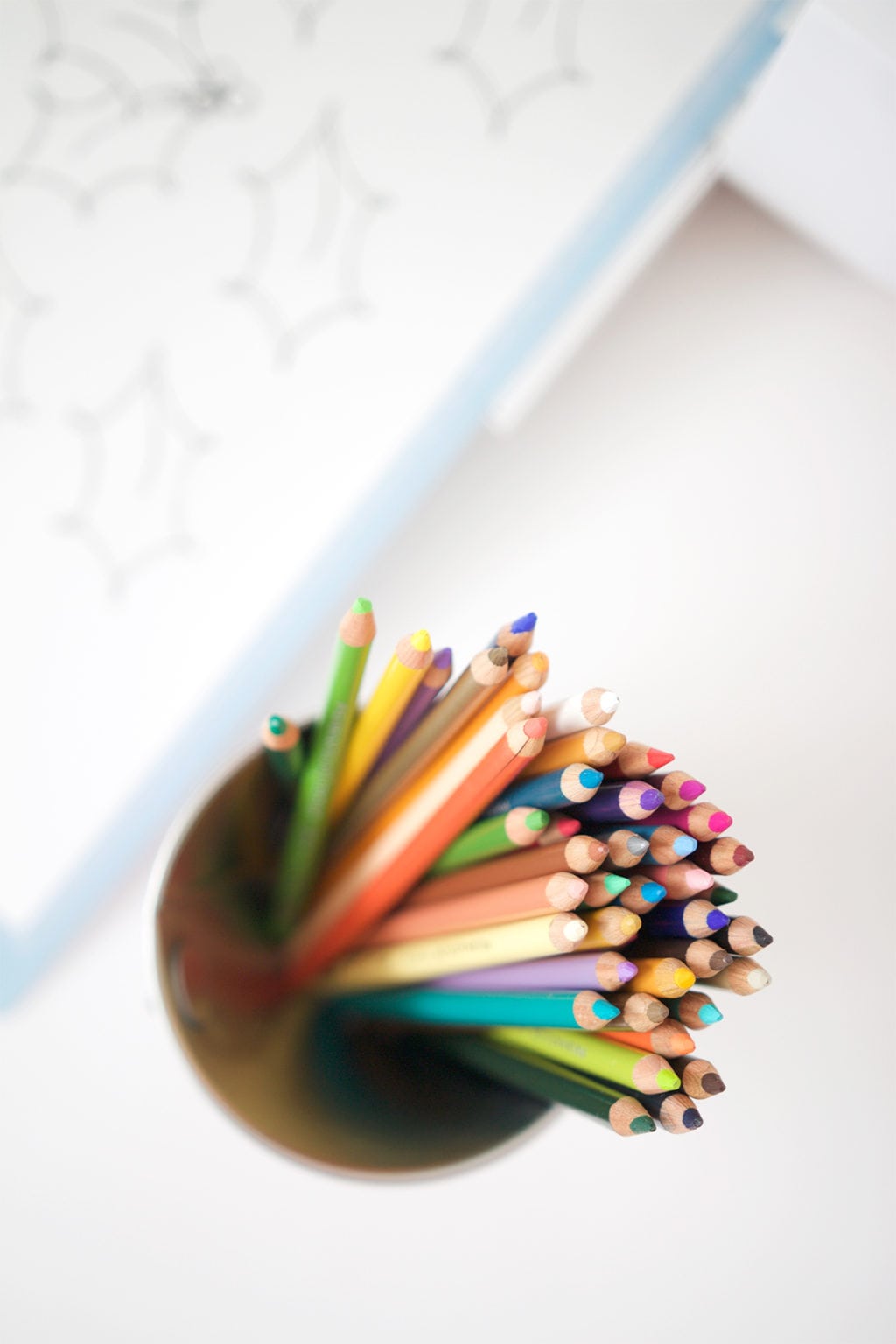 I used the Explore to create several coloring pages and shapes, then broke out my well loved Prismacolor pencils to bring everything to life. There are a ton of shades, which means plenty of options for creating the perfect dimension on my holly leaves…and as you can see…your coloring doesn't even have to be neat! I actually think the messy scribbles make it fun. When they were all colored, I just glued them onto a piece of twine and made a simple, handmade holly garland.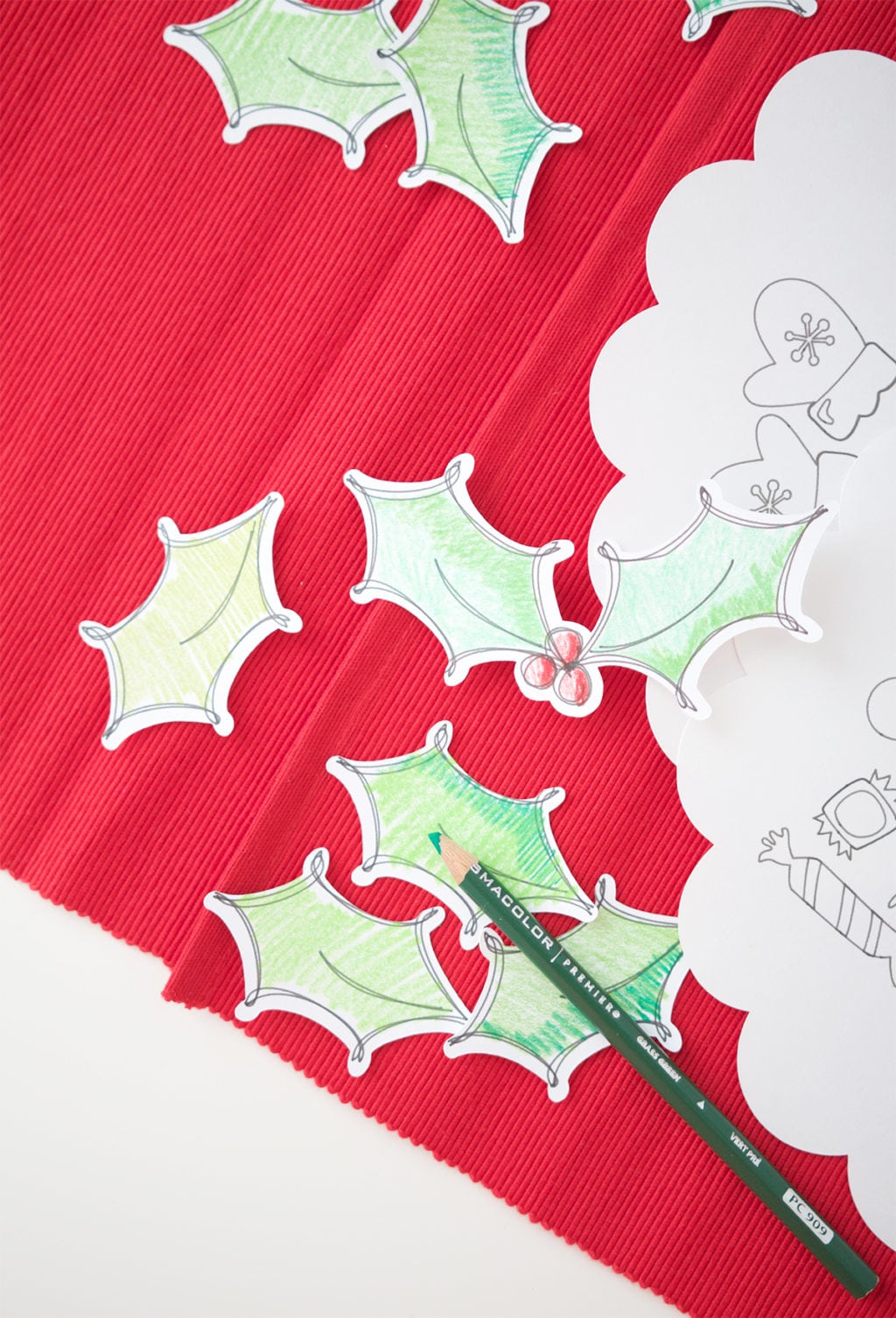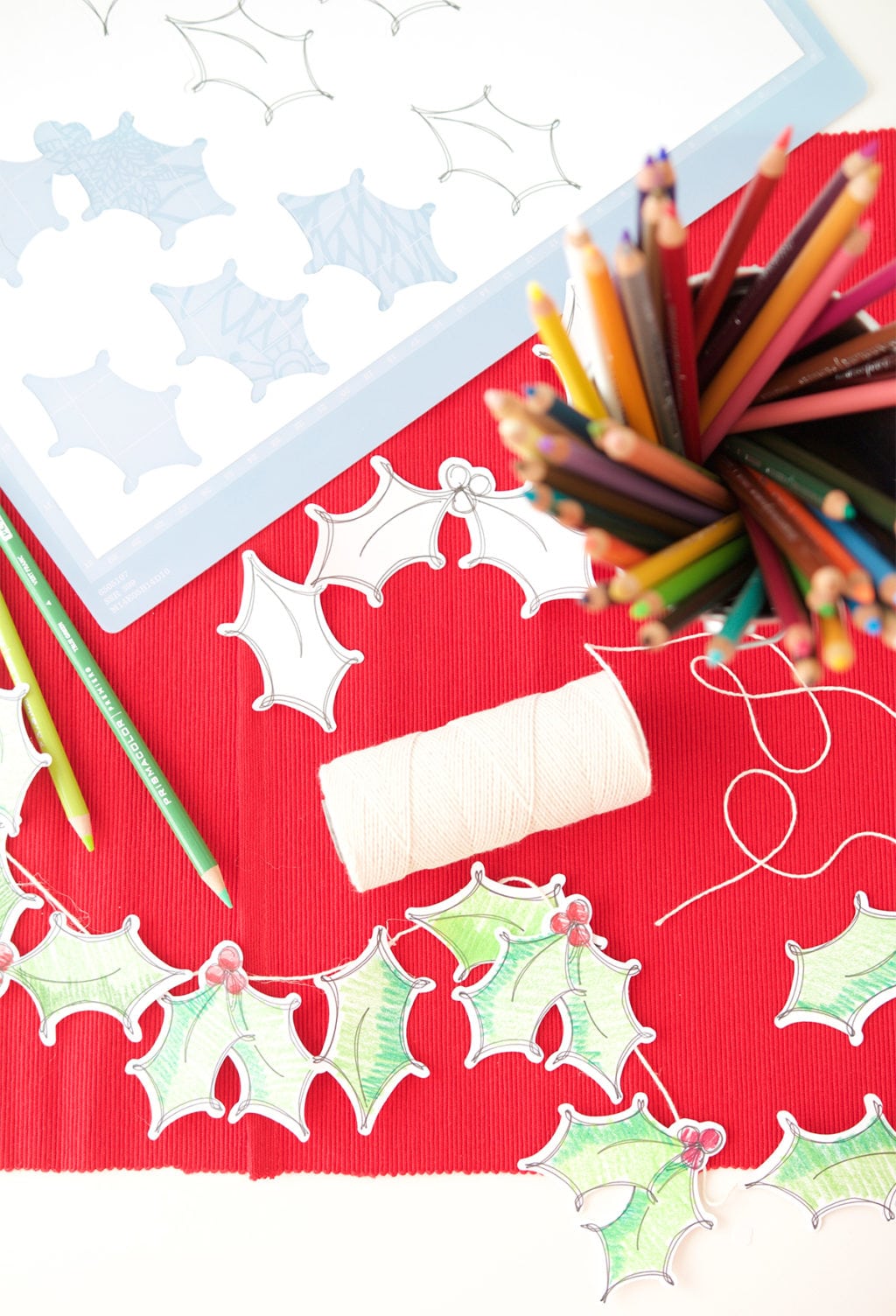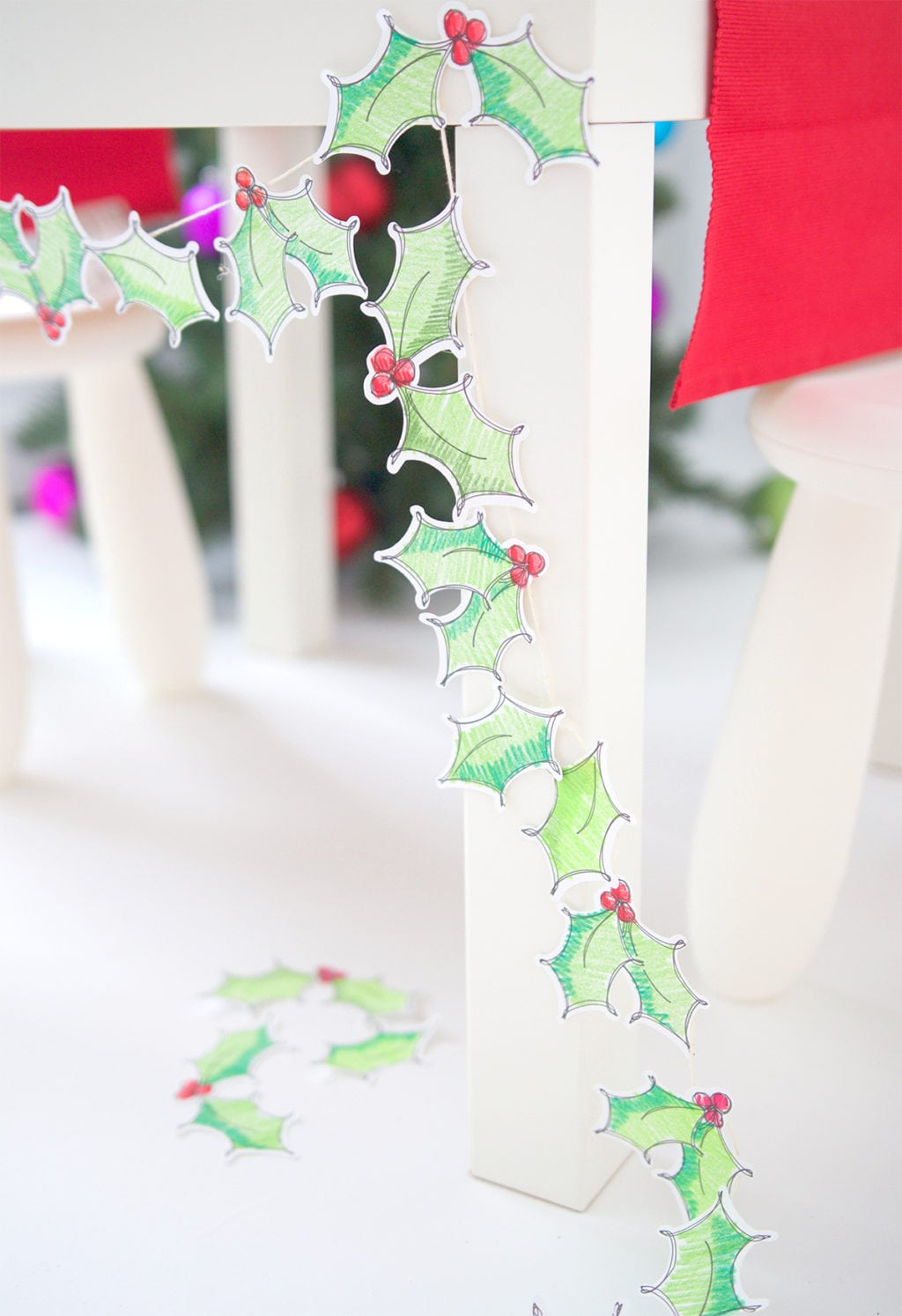 …and once you've got the knack of coloring you'll want to create more and more coloring pages with your Explore. It's kind of addictive, so consider yourself warned! If you like the coloring pages I've created, you can grab there here in Cricut Design Space. All the work has been done for you!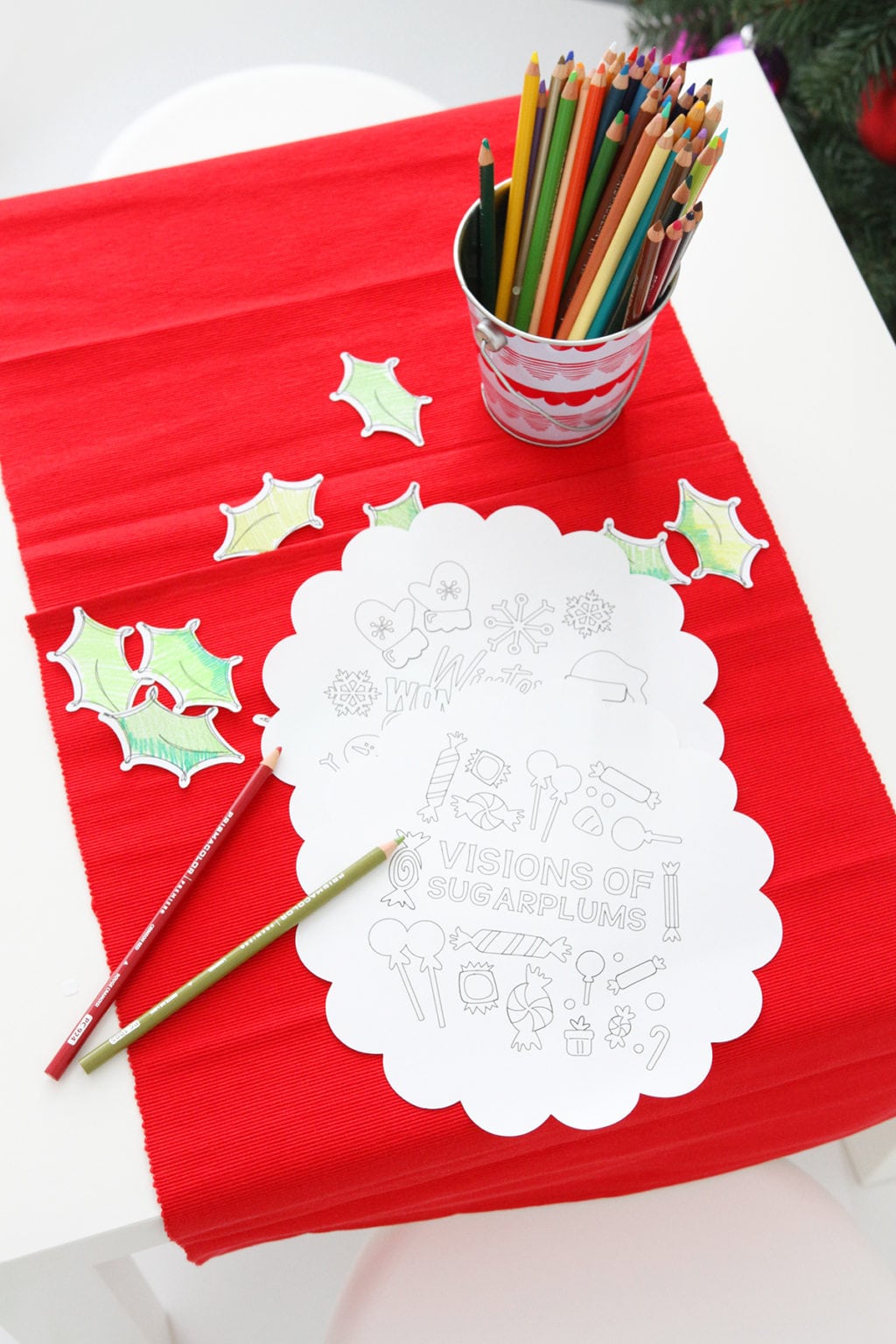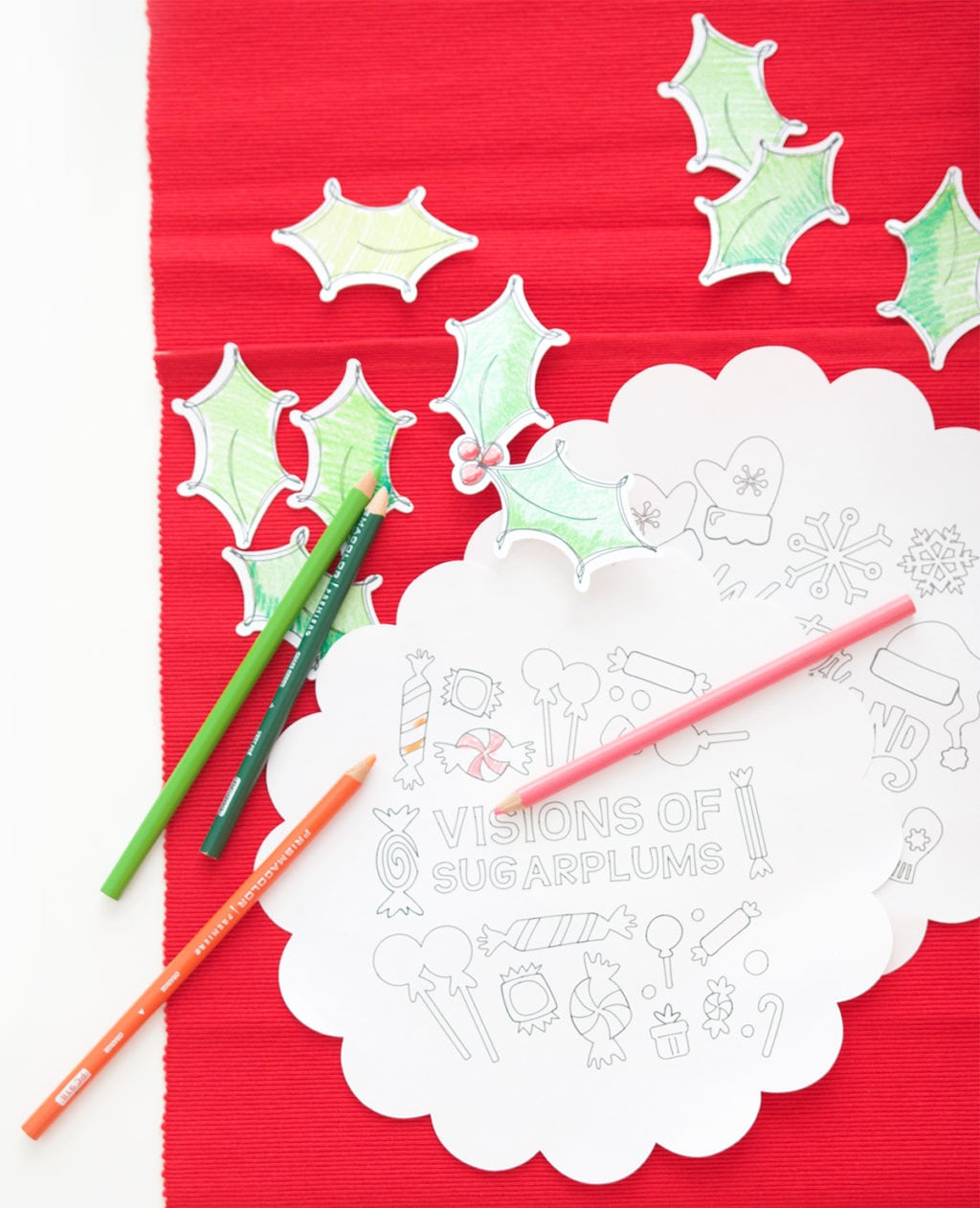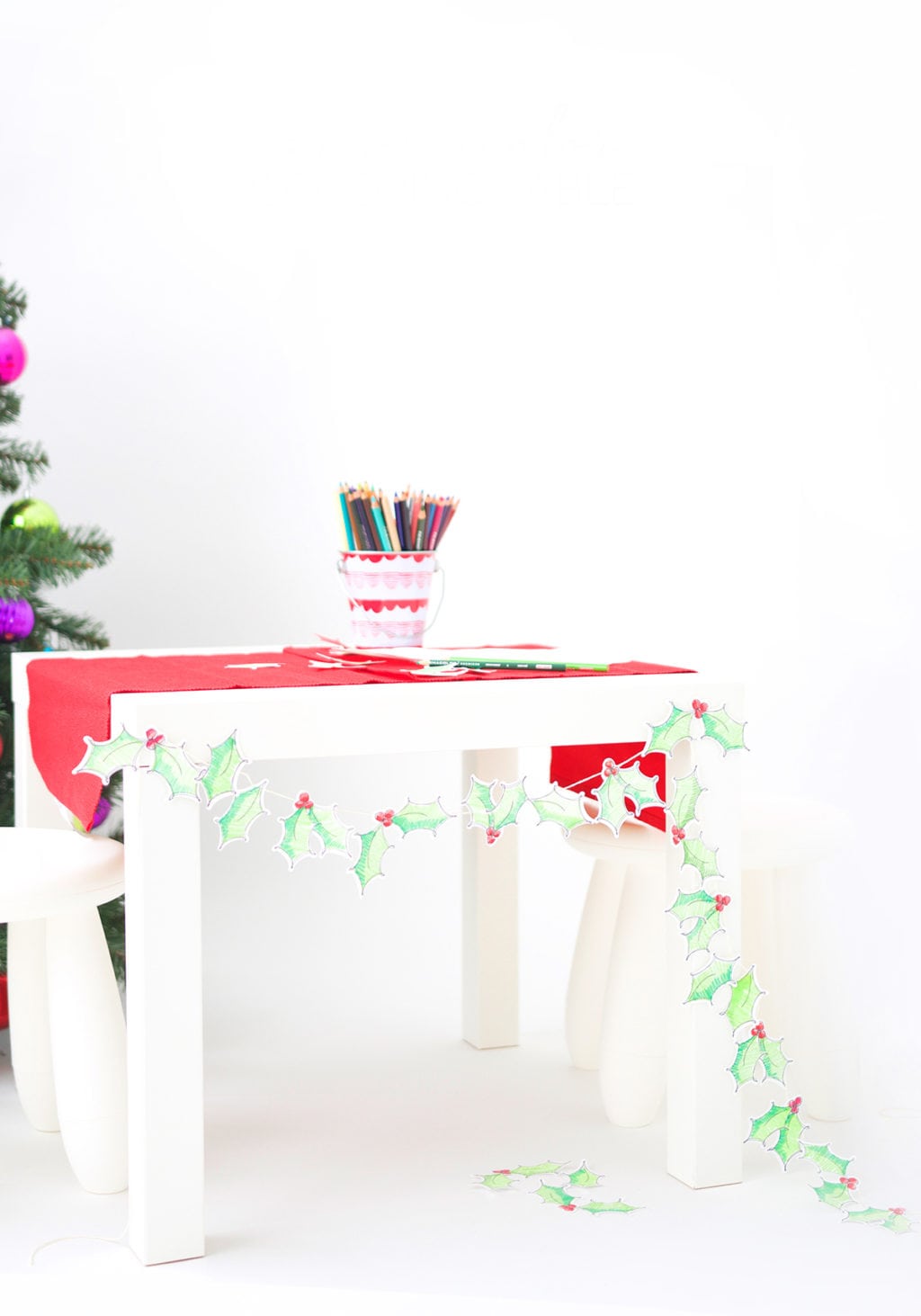 So there it is – a simple way to bring some coloring into your Christmas! If you're still on the fence about this whole coloring craze, make sure to check out Michaels coupons for additional savings, in newspapers and online!   I don't know how you roll, but I never make a Michael's purchase without pulling up the app and checking for that beloved 40% coupon!
You can also visit the Michael's site for free…yup, you heard me…FREE coloring pages! Just click here and select "Free Pages" and enjoy!
This post was completed in partnership with Pollinate Media Group® and Prismacolor  as part of a social shopper marketing insight campaign. All my opinions, projects and quirky stores are my own. #pmedia #relaxandcolor  http://my-disclosur.es/OBsstV Thanks for supporting the sponsored posts that keep the lights on in this joint!