Did you see THIS post? Well, I suppose I just can't get enough Rifle Paper Co. because I've got another project inspired by their beautiful designs…and just like the last time, I'm using my Cricut Expore to get the look I want.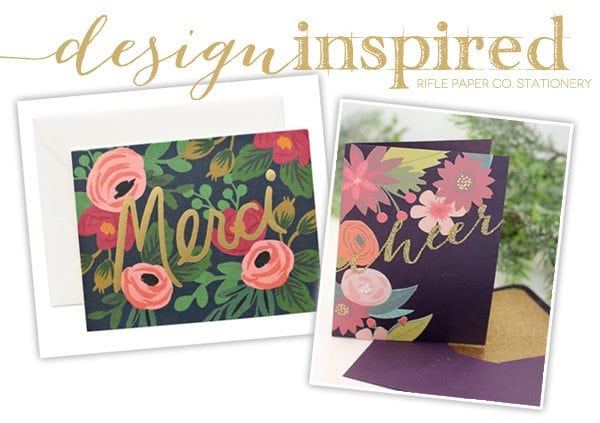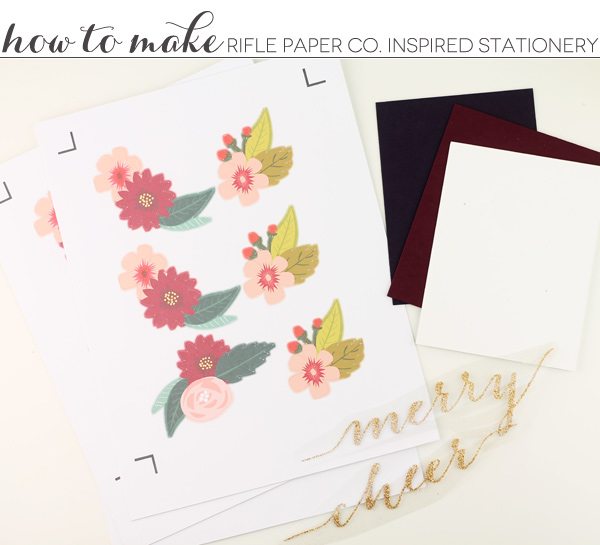 Just like with all the Explore projects, the process here is so simple. I used the Print Then Cut Feature to create bunch of floral image stickers using THIS digital image set from Creative Market.
I also used iron-on glitter paper to cut out the sentiments that I would use on the cards. Just like I showed you in THIS post – you can actually use Cricut Iron-On with paper! It adheres perfectly.
Last up, you'll just need a few cardstock card bases in whatever color you like. Rifle Paper Co. is known for their dark cards, so I chose a few deep, rich colors for this project.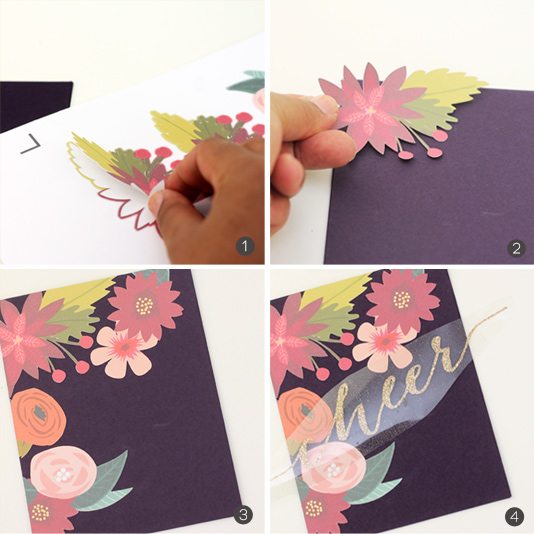 Peel off the Print Then Cut images from the Sticker Paper. I LOVE the Cricut Printable Sticker Paper! It's thick and sturdy.
Adhere the floral image directly to your card base. For this project, the Print Then Cut Feature is perfect, since it cuts the images with a full bleed, which means you don't have a white edge around the image. Once adhered to the dark card base, it blends right in.
Complete your floral design
Place the gold glitter iron on greeting directly on to the paper card, then use an hot, dry iron to adhere it. Once it's adhered, you'll be able to peel back the clear backing to reveal your final project.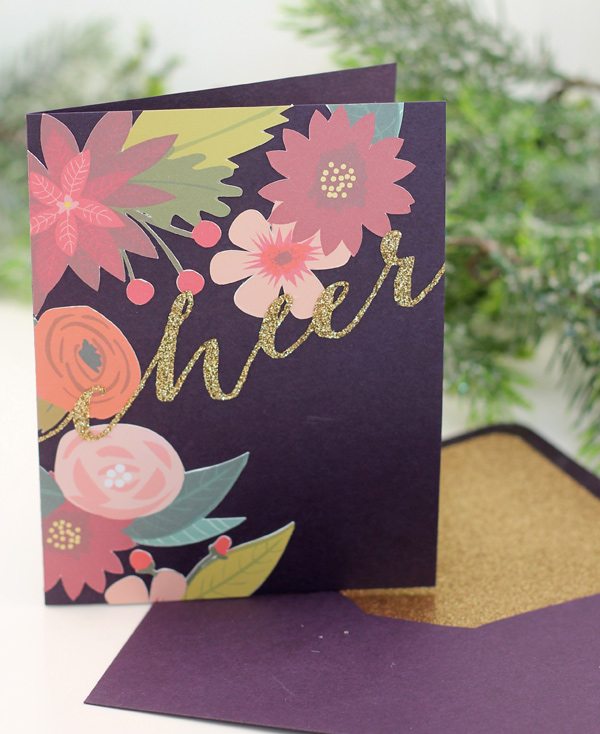 These Rifle inspired cards are super easy to make with your Explore! It's tough to achieve a similar look with traditional dies and stamps, since those images typically will have a white edge all the way around, which can be distracting against a dark eggplant card like I used in this project.
Because these are so easy – just stickers and ironing – I made a second design against a burgundy card base. Loving how this one turned out.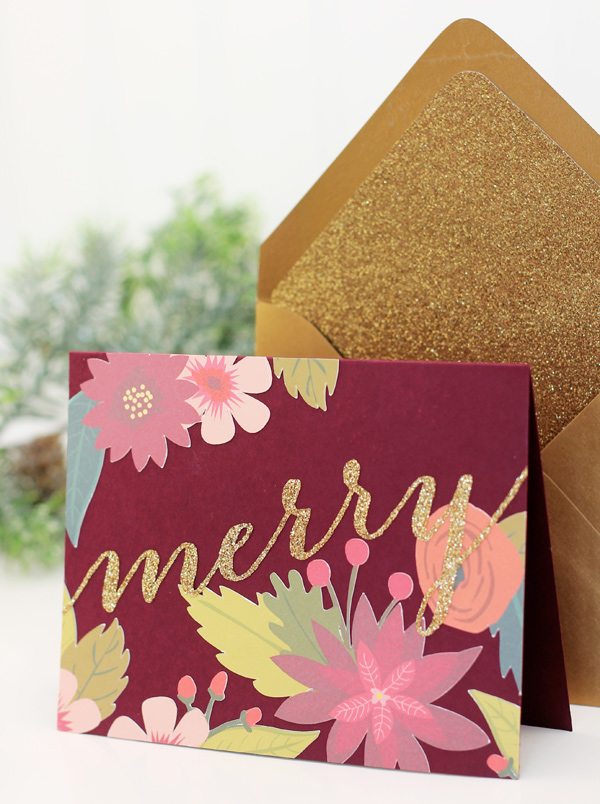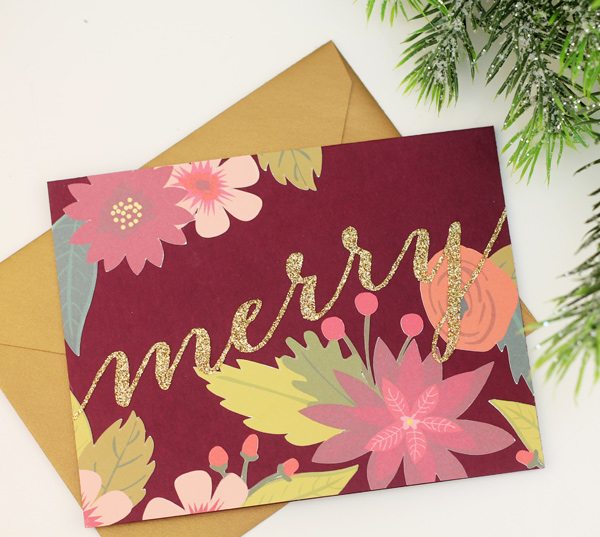 If this project has you wanting to add the Explore to your arsenal, you still have today, Cyber Monday to purchase one for a low price. Amazon.com is offering the Cricut Explore Starter Bundle for $199.00 which is just nuts! The machine alone retails for $249  – and this bundle includes every tool you need to hit the ground running.
You can also check out the Cricut site where there are a ton of other bundles available for $229 – and if you use the codes EXPLOREBFBLOG and CRICUTBF5 for an additional $15 off your purchase, bringing the final price down to $214.99 for the bundle.