My mom has a tin of handwritten recipes in her kitchen. They're all tattered and soiled with drips of molasses and smears of vegetable oil. They usually come out every holiday season when we make way too much cornbread stuffing. I love the idea of handwritten recipes, but with resources like…uh…the internet, it's rare (read: totally unlikely) that I would sit down and write out a recipe. It just ain't happenin. But what if I had a really pretty recipe box. Yes! That is the solution! If I had a really pretty recipe box, created just for my most special of recipes…then I would have an excuse to handwrite some of my favorite recipes that I love so much. In that case, today's post is right on time.
I was inspired by THIS adorable recipe box from Rifle Paper Co. For around $10 in consumable supplies and my beloved Cricut Explore, I was able to recreate the look of the recipe box, with a holiday twist.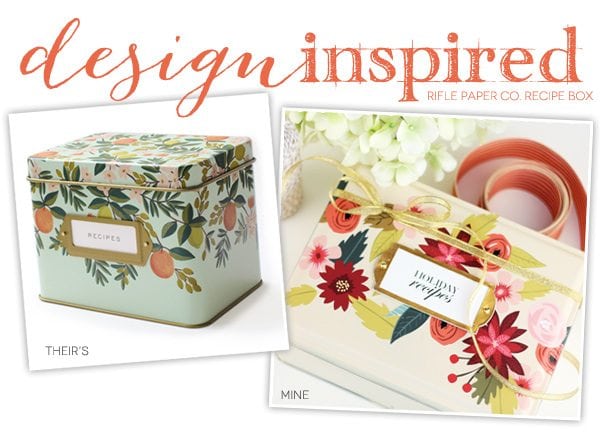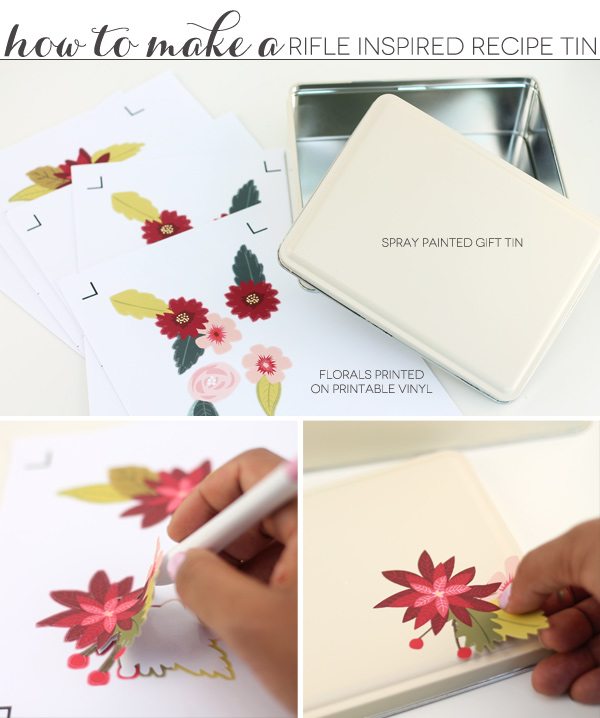 The how-to on this project is embarrassingly simple – I almost didn't include any step-out photos at all! I simply printed a bunch of floral images onto Printable Vinyl and cut them out using the Print Then Cut feature of my Explore. I downloaded the floral images from Creative Market and uploaded the JPG files into Design Space. Since Design Space allows you to use your own images, you really have no limits on the sorts of graphics and illustrations you can work with.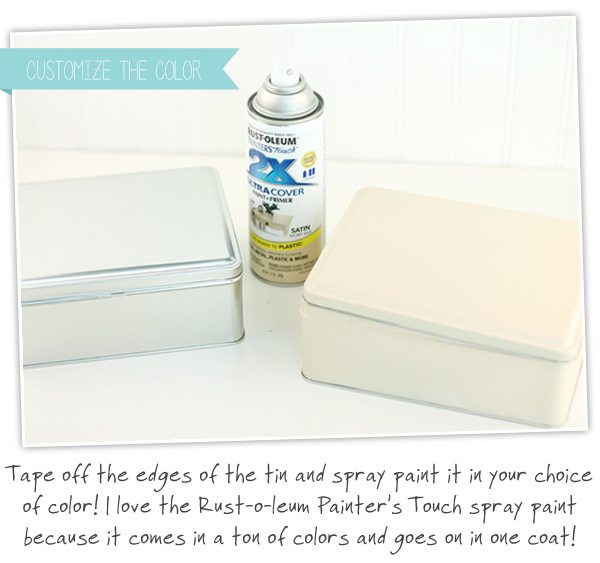 Once you've arranged the vinyl cut outs onto your tin, you can add a label to the top. I simply printed out a "Holiday Recipes" label and then cut a label holder from gold metal sheeting…yeah you heard me…my Explore cut through metal. Get excited people.