Today, I am spotlighting a simple stamp available from Denami Designs stamps. It's a perfect stamp for Father's Day and the design of this card is easy to recreate with minimal supplies!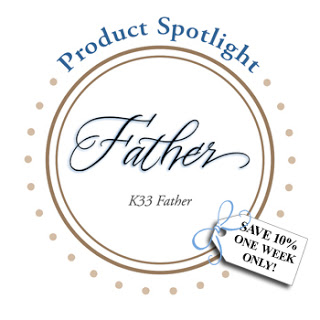 This  "Father" stamp is a large one, measuring in at 1 1/2″ x 3 3/4″
For the design of this card, I mimicked a design that I recently saw. I don't know the designer of the card, but as soon as I saw it, I knew I wanted to recreate it!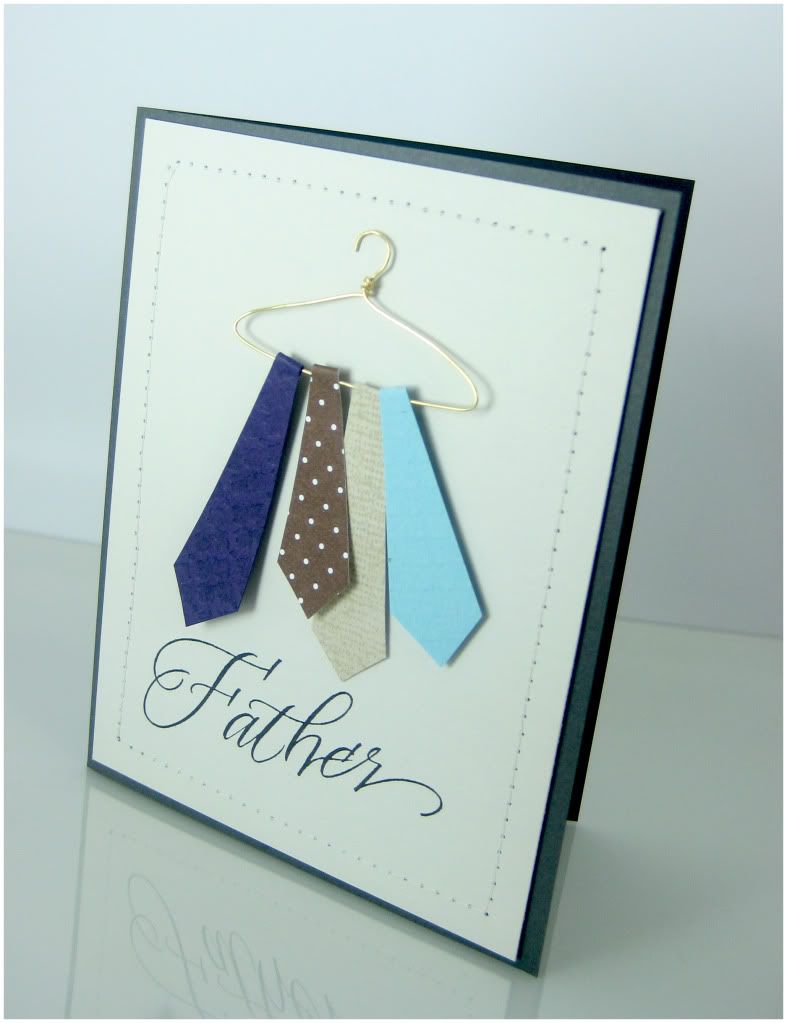 To make the hanger, I ransacked my jewelry-making stash and found some 18-gauge wire. Using a pair of jewelry-making pliers, I shaped the wire into a little hanger.
For the "ties" I just cut out tie shaped for a few strips of patterned paper. Easy enough.
As much as I love this hanger, I am NOT a fan of wire hangers. They leave nasty shoulder puckers on my shirts and a heinous crease in my pants. They sag in the middle and….well…you get the point. Suffice it to say: Joan Crawford and I share the same opinion of wire hangers.
For the sake of crafting though…I can handle a wire hanger.