Third times a charm, right?! I think so! The third Damask Love paper crafting collection is coming soon to JOANN Stores and this collection is by far my proudest moment!
As you know, I'm a big advocate for representation and diversity in the crafting world…so with that in mind, I was adamant that the newest Damask Love collection include women of every shade doing things that aren't always considered "girly." Know what I mean? Even the floral patterns in this collection have a hefty serving of sass!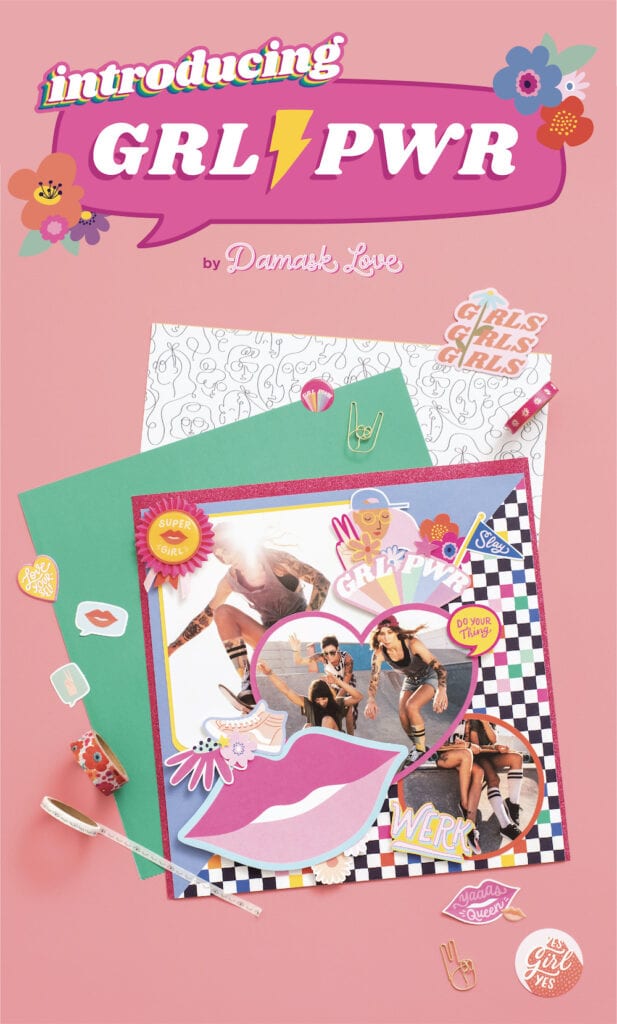 Like the other Damask Love collections, GRL PWR includes an awesome array of functional crafting supplies – including our signature Project Pad which includes shaped cards that fit the theme.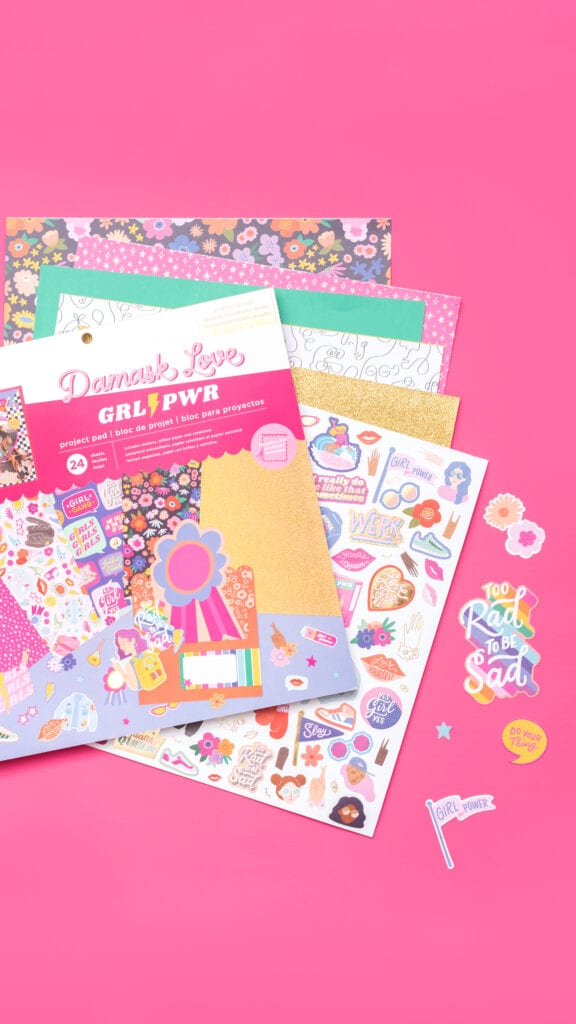 Stay tuned for a closer look at GRL PWR on January 19th when I'll be at the annual Creativation tradeshow, where GRL PWR will be on display for the first time!