I'm pretty sure that "bring us some figgy pudding" is referring to cute flats.
But really, what exactly is figgy pudding, anyway? For years we've been singing for someone to "bring us some", but I don't even know what it is and I'm not completely sold that I want any of it. I do want some Christmas Figgy Pudding Flats though. Those will always be a great idea. For just about $60 bucks you can don some gay apparel and deck some serious halls – because obviously, you'll need a proper runway for strutting around in these bad boys.
I originally saw this design from one of my very favorite footwear designers but it's no longer being made…and it was waaay to rich for my blood. So I DIYed it. All you'll need are a few crafting basics and a pair of brown suede flats, which you can get here for $49.99.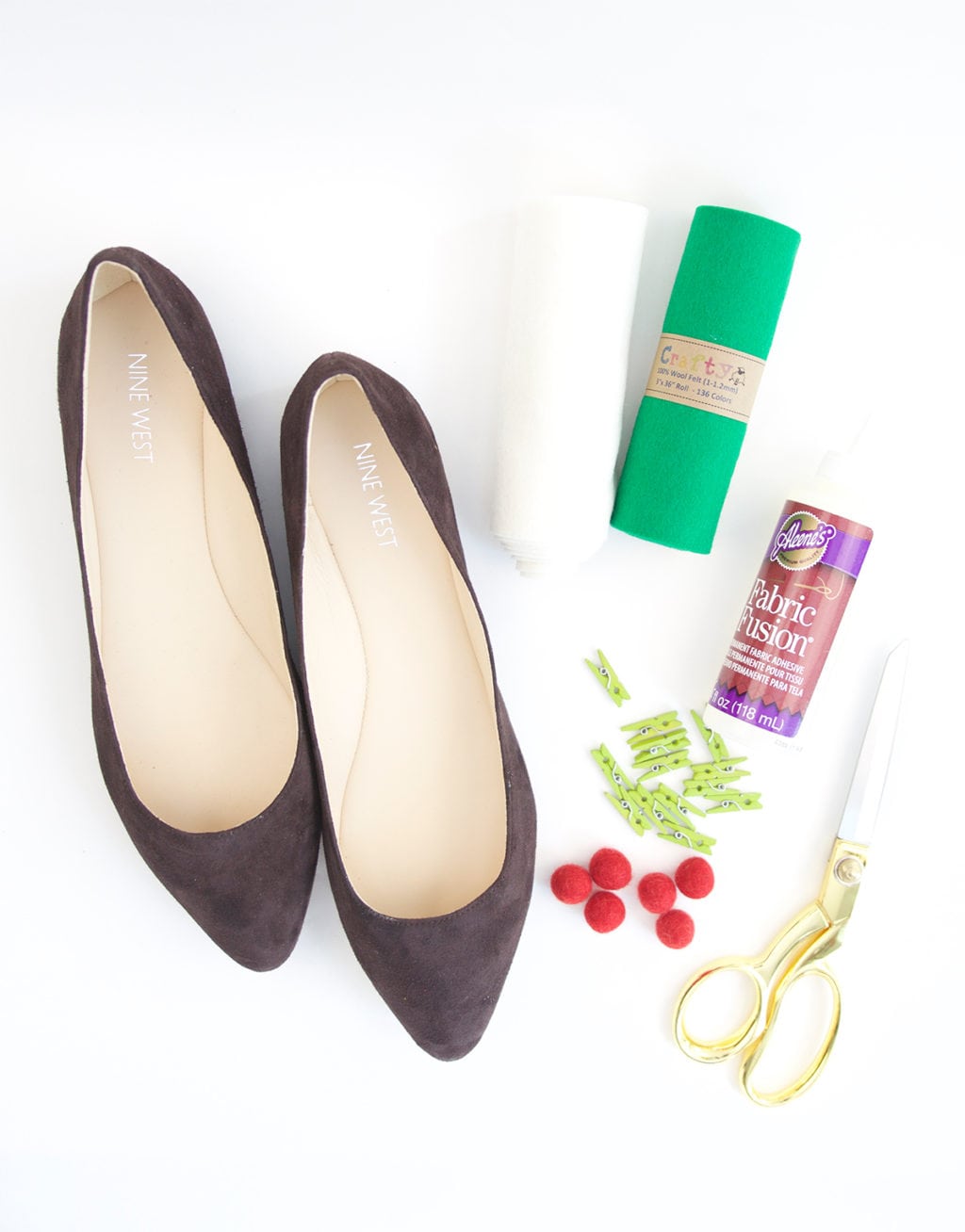 You'll need:
a pair of brown suede flats
small red felt balls
green felt
white felt
mini clothespins
scissors
strong fabric glue – I generally go with anything Aleene's!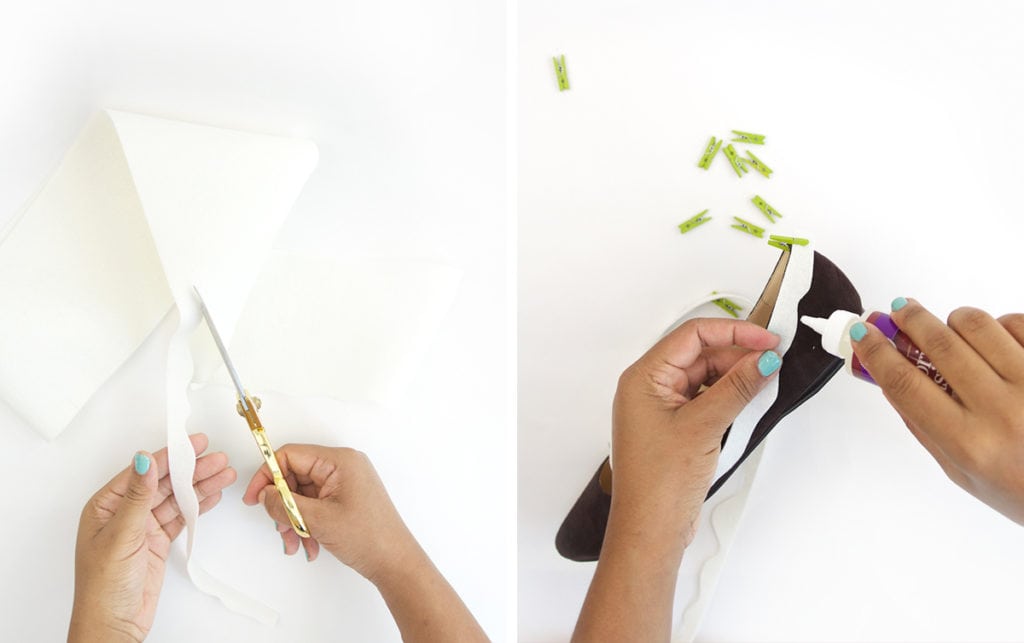 Cut a thin wavy strip of white cardstock and begin adhering it along the edge of the shoe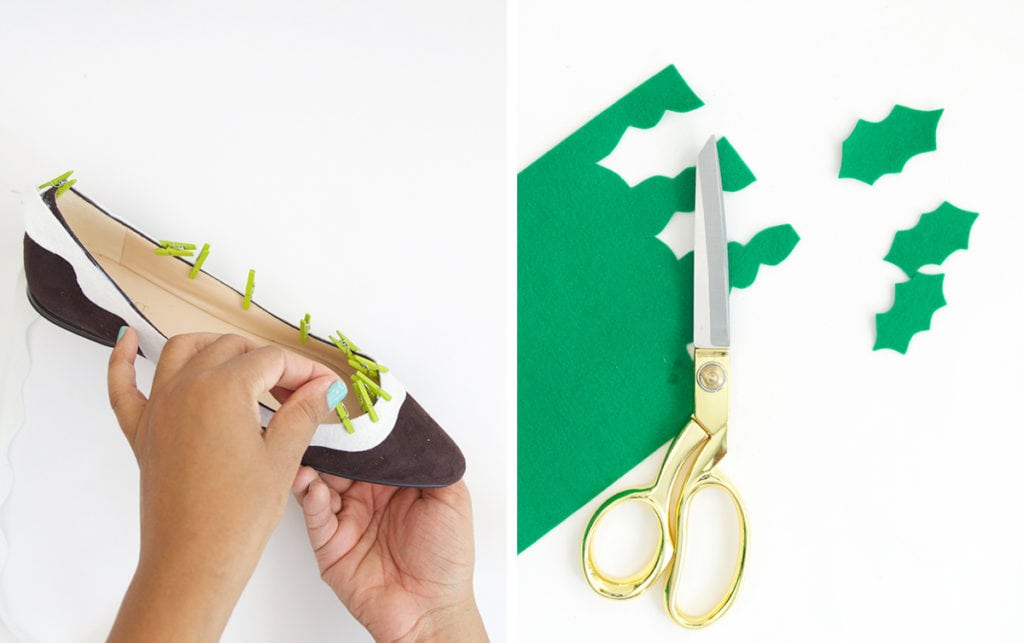 Keep glueing and as you move around the shoe, use the clothespins to keep the felt in place as you move around the curves. Then cut holly leaf shapes from the green felt.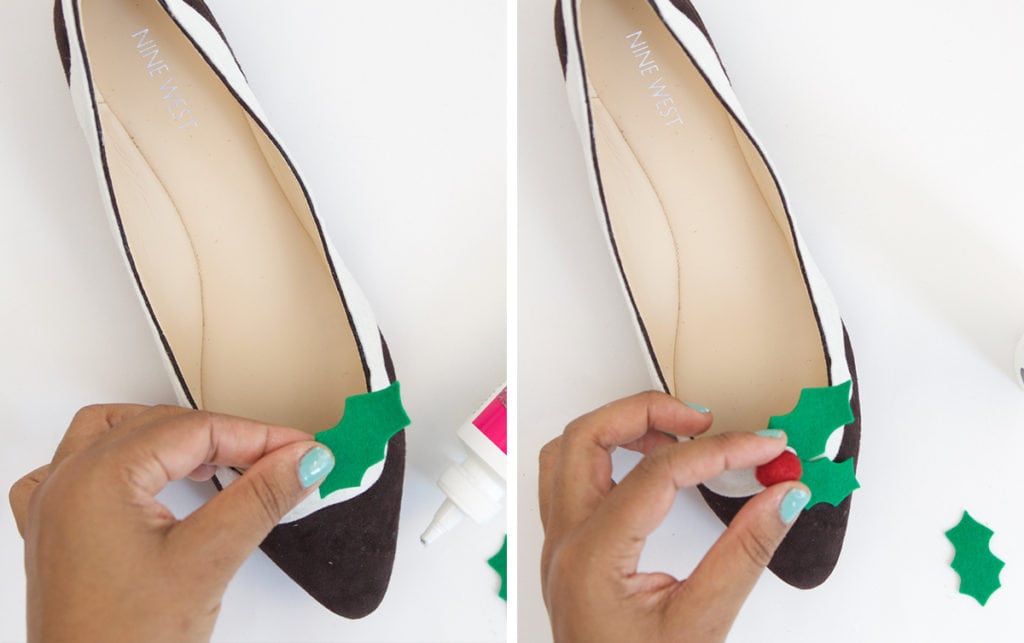 Last up, adhere the holly leaves and the felt balls to the front of the shoe. Note: Don't use a hot glue gun for any of this. It will be too stiff when dry and won't be comfortable to walk around in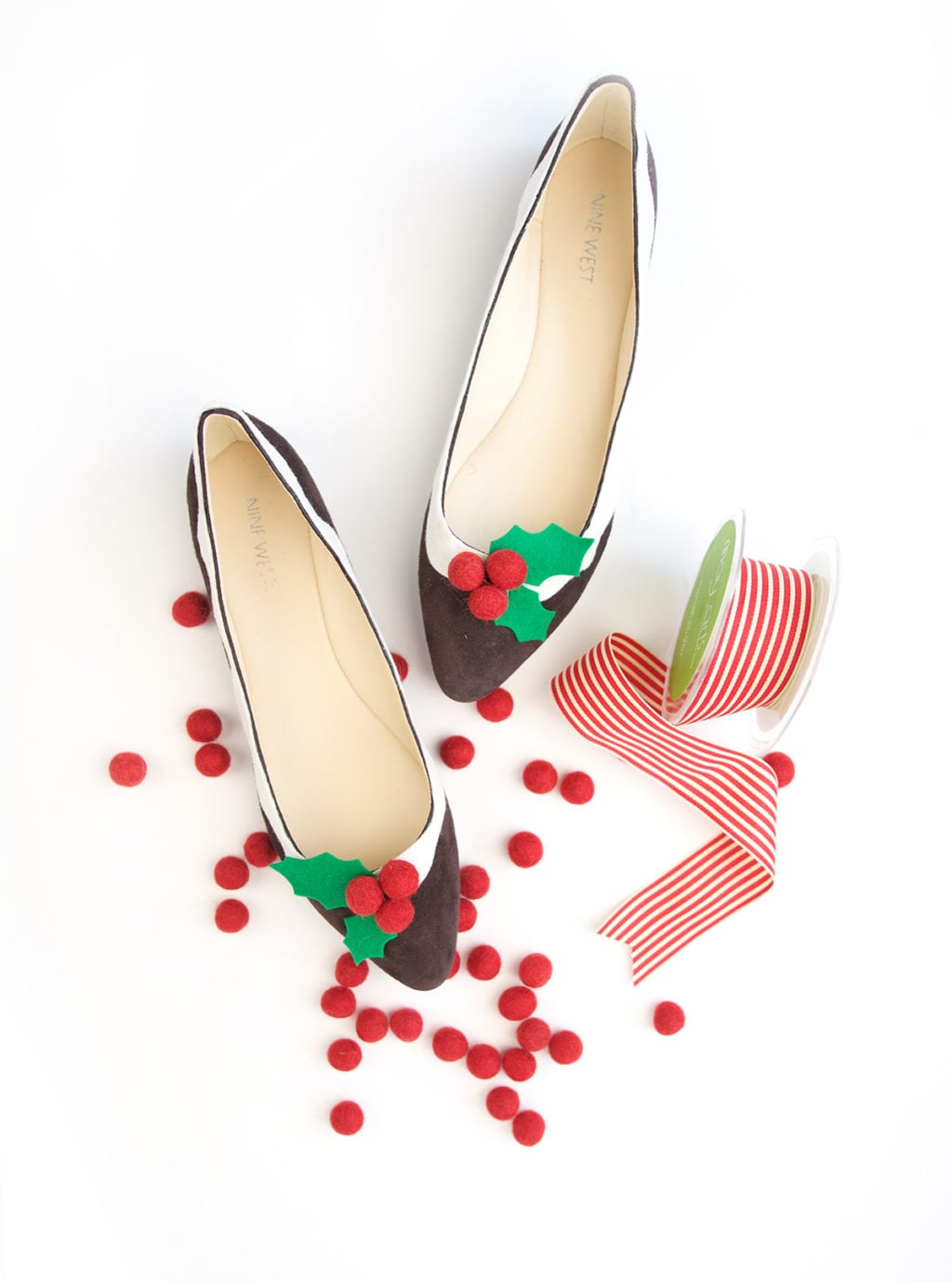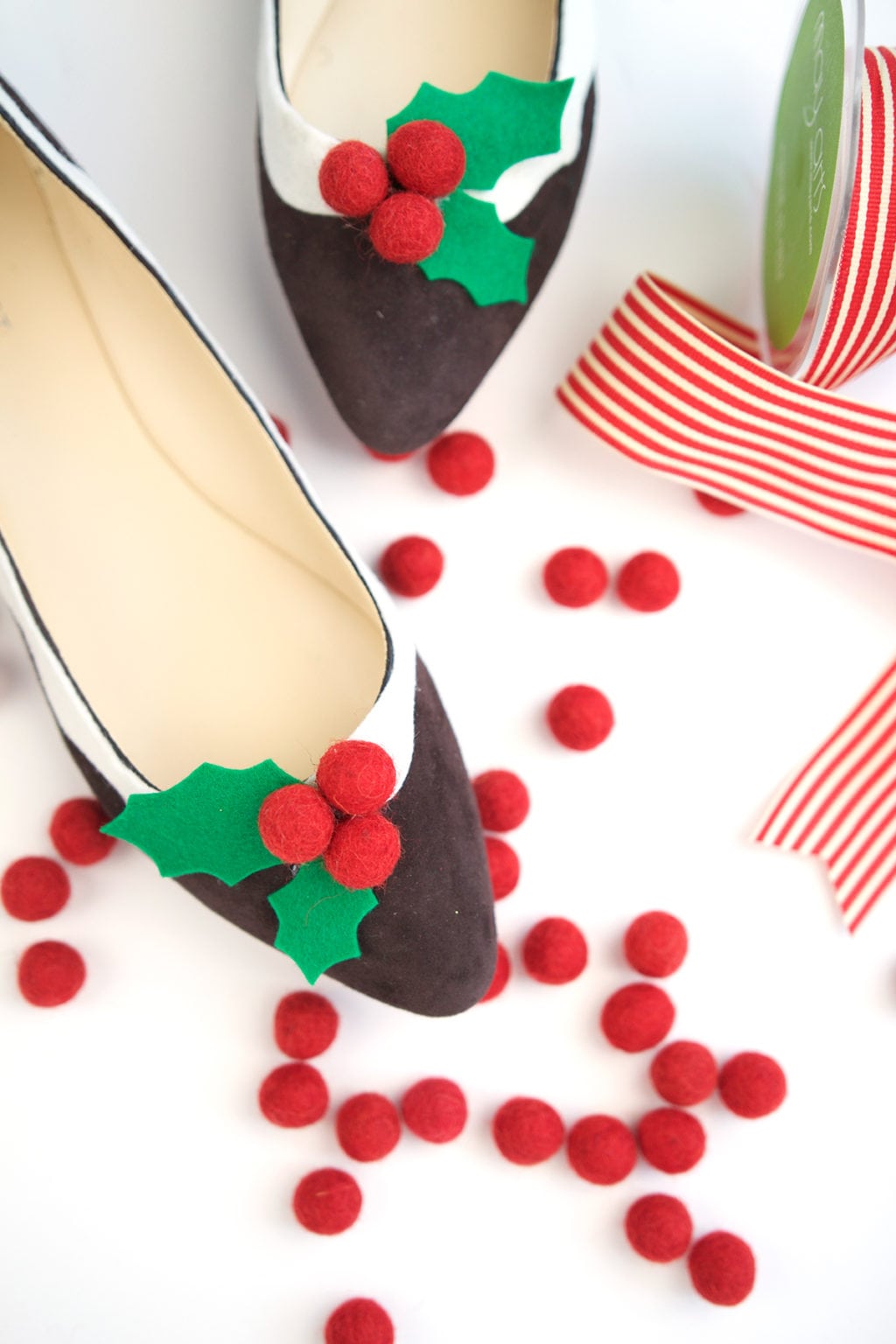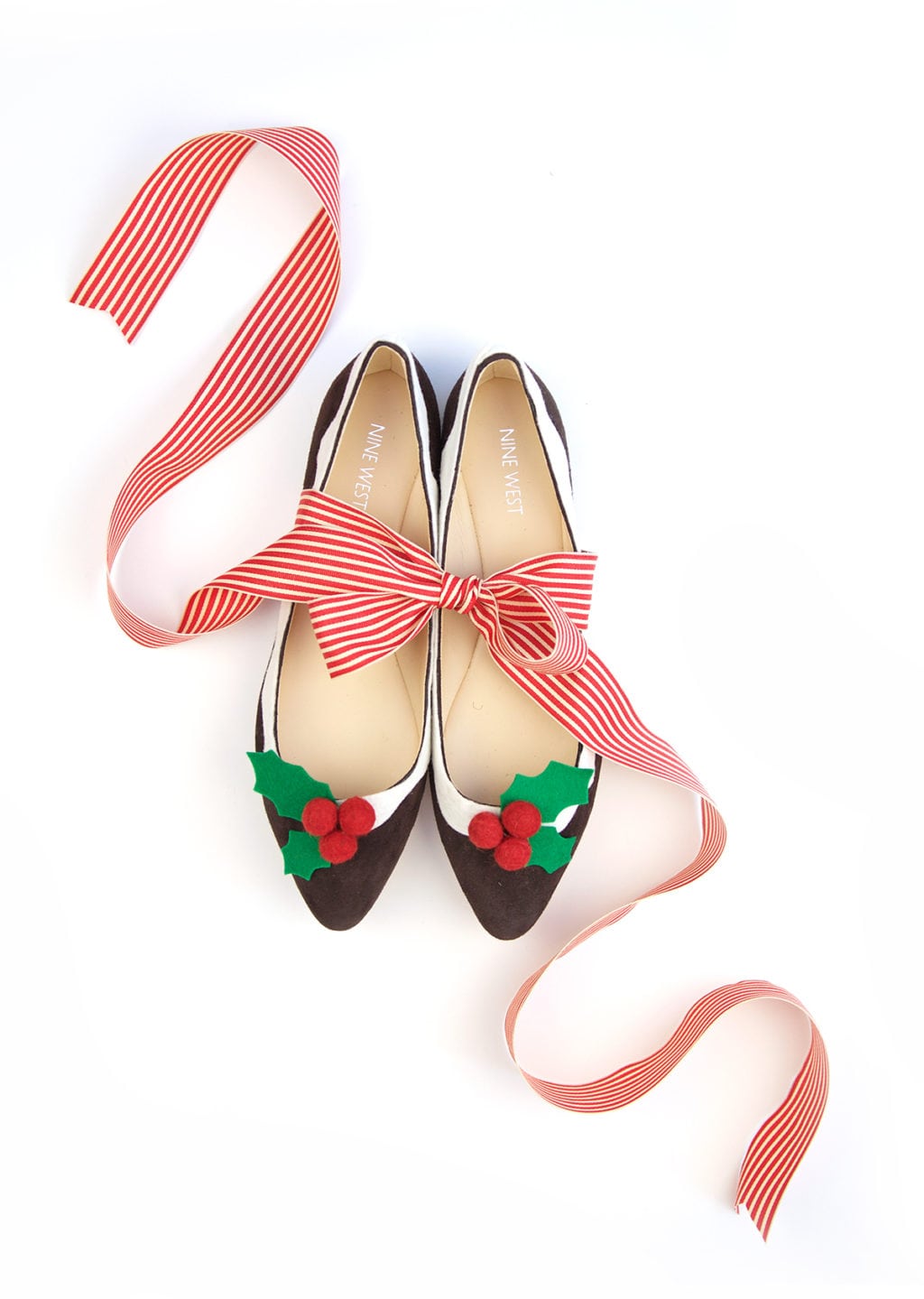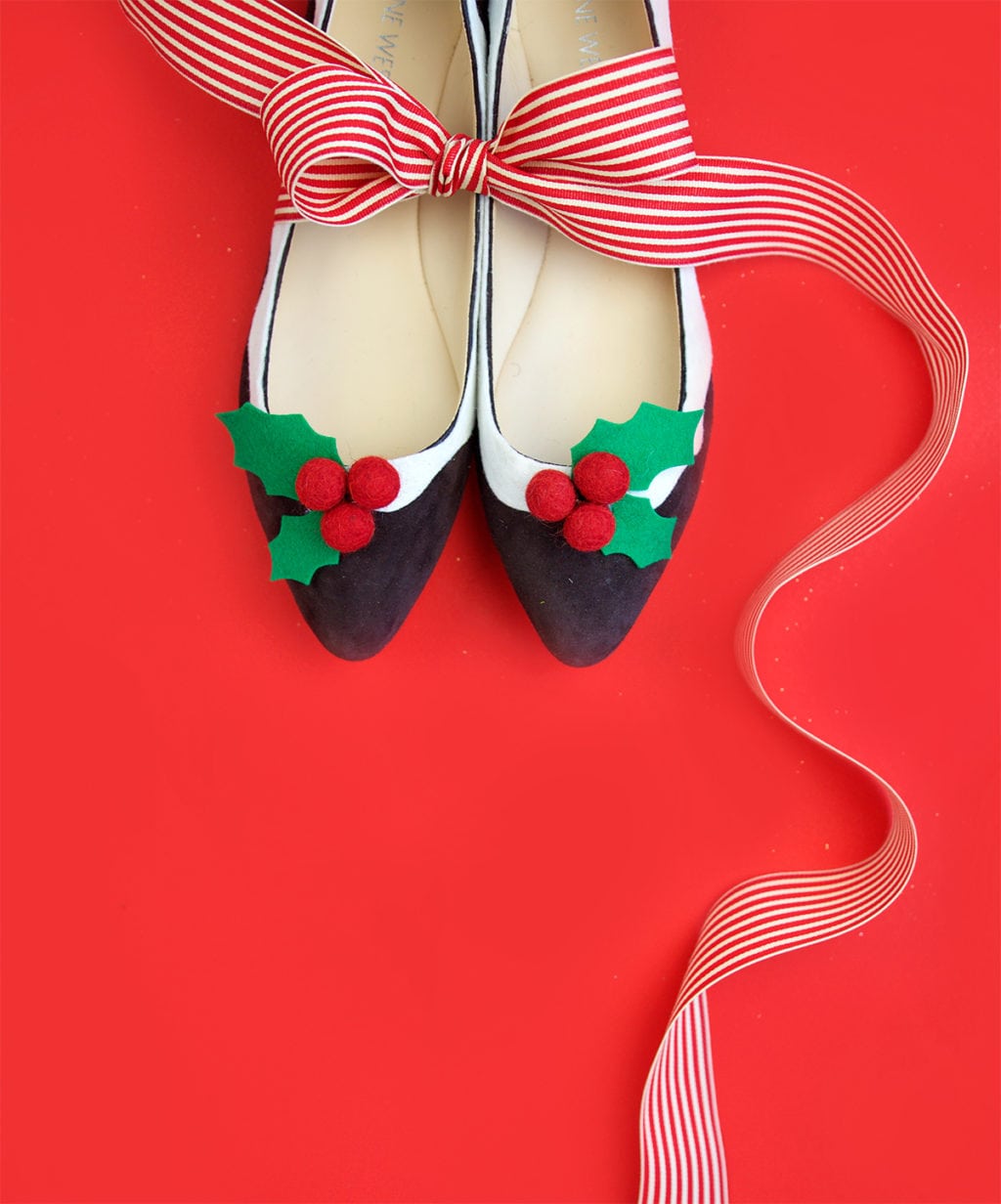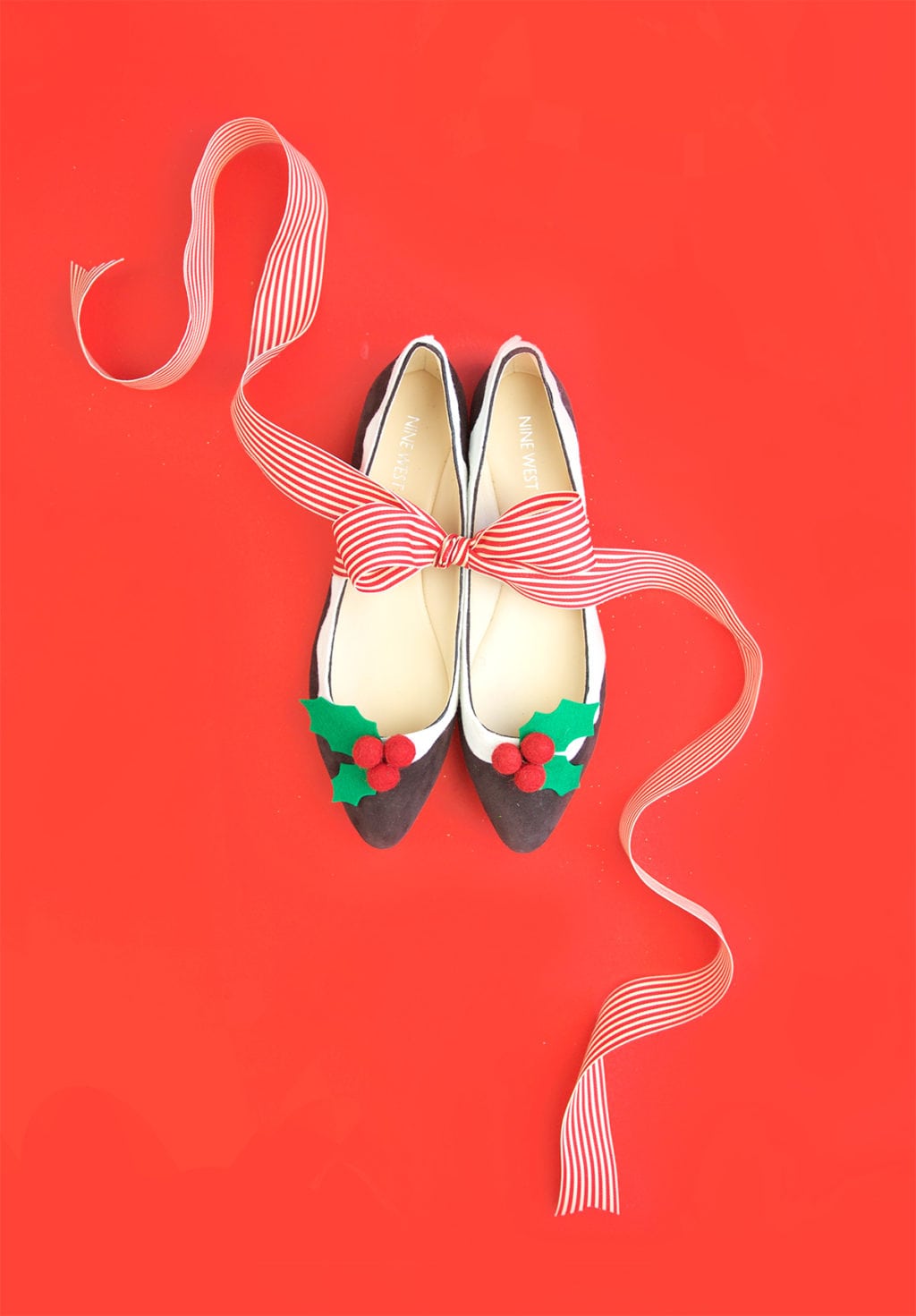 If you love these Christmas Figgy Pudding Flats, then head over and take a gander at all the other projects in the Craft My Flats series. There are some pretty good ones and a few that will make your holiday season a little bit brighter!