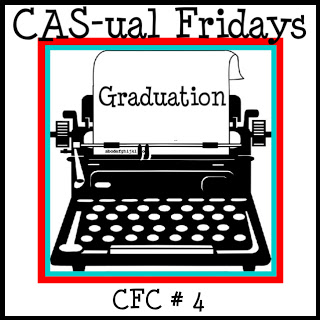 Today I'm gonna share my entry into this week's CAS-ual Friday!
But first…as usual…I've gotta tell you the backstory on this card.
1) I am kind of a nerd. I like grammar and I still use my TI-86 from high school.
2) I am a sucker for a punny sentiment on a card. "Have a Grape Day!" "Get Whale Soon!" …you get the idea!
3) In high school, I LOVED chemistry. Anyone up for a discussion on orbitals?
4) In college I minored in Spanish and in grad school I studied Clinical Psychology, which meant taking more than my fair share of statistics courses.
Sooo….what's all this have to do with today's project?
For today's clean and simple creation, I managed to combine my nerdiness, my love of a punny sentiment, and all of by favorite subjects!
So here we go…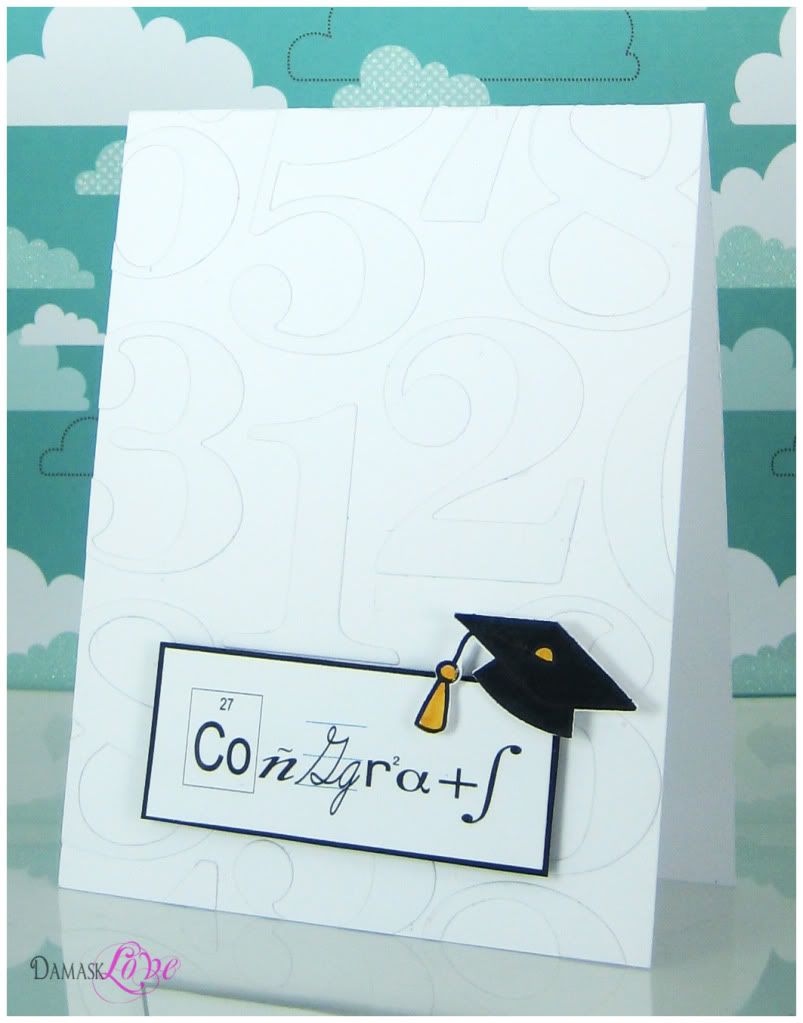 To make this card, I created the illusion of a debossed background by adhering die cut numbers to the card front.
Of course, you could get this exact same look by using the PTI By the Numbers impression plate – but I don't own it so I had to use what was on hand!
Next I designed the sentiment for the card in Adobe Illustrator.
I used a little creative license on this one.
I know full well that "Congrats" is spelled with one "g" – but I really wanted to mimic the look of those cursive alphabet wall hangings that are in every classroom! You know which one's I'm talking about? I think the double "G' works, even though it's technically misspelled.
Anyway, I thought it would be cool to create the sentiment using symbols and fonts that are reminiscent of different subjects and I'm pretty happy with the result.
Top it all off with a little graduation cap, and this CAS card is complete!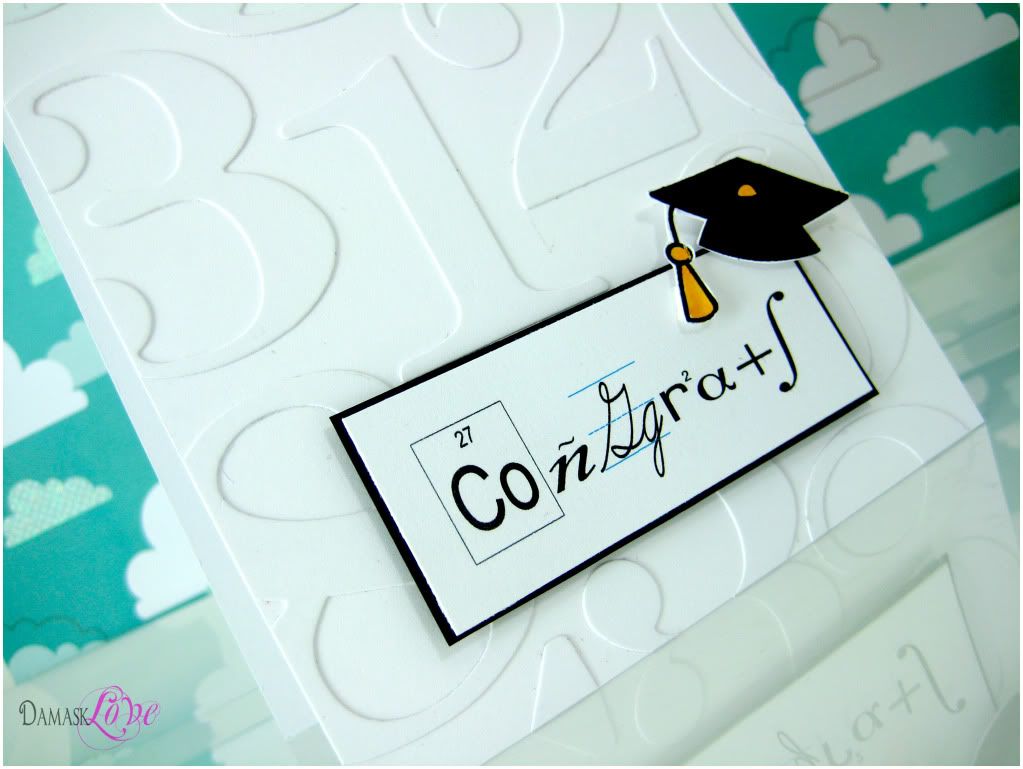 Thansk for stopping by for some Damask Love! Have a great day!
P.S. Tomorrow is gonna be an especially fun day in Damask Love Land…so come back!!!!
Supplies:
Stamps: Lawn Fan Hats Off To You
Paper: PTI (Stampers Select, True Black)
Ink: Ranger Archival Jet Black
Other: PTI By the Numbers Dies Collection, Tombow Watercolor Markers