There have been a few times in my life when I've had to use a typewriter. At those times, I realize how dependent I am on the backspace key! When I type, I go through a million versions of the same sentence before settling on something I like.
The result is one good sentence and a pile of crumpled up rejects on the floor!
Thank God for computers, Microsoft Word and my beloved backspace key.
There is a point to all this talk of typewriters…I promise!
It's been a while since I played along with the Embellish Magazine Color Challenge, so I thought I'd have some fun with it this week.
The colors are fab and the theme gave me the perfect reason to create a card that gives a little nod to those frustration-filled typewriting sessions…when you just can't get it right on the first try!
I found this sweet typewriter image while browsing through Google images, so I did some fiddling with it in Illustrator and used it as a "digital stamp" of sorts.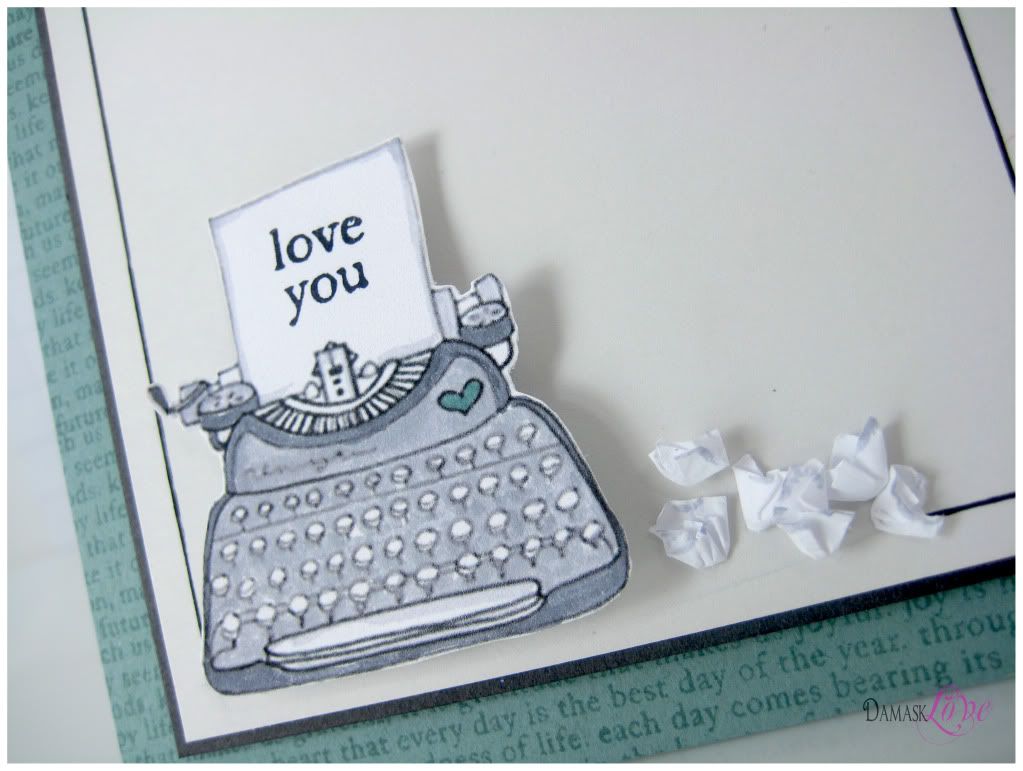 and on the inside, a customized sentiment that says it all! I toyed with a few sentiment options, but settled on this one, because no matter how many ways you type it, there's only one way to say " I Love You!"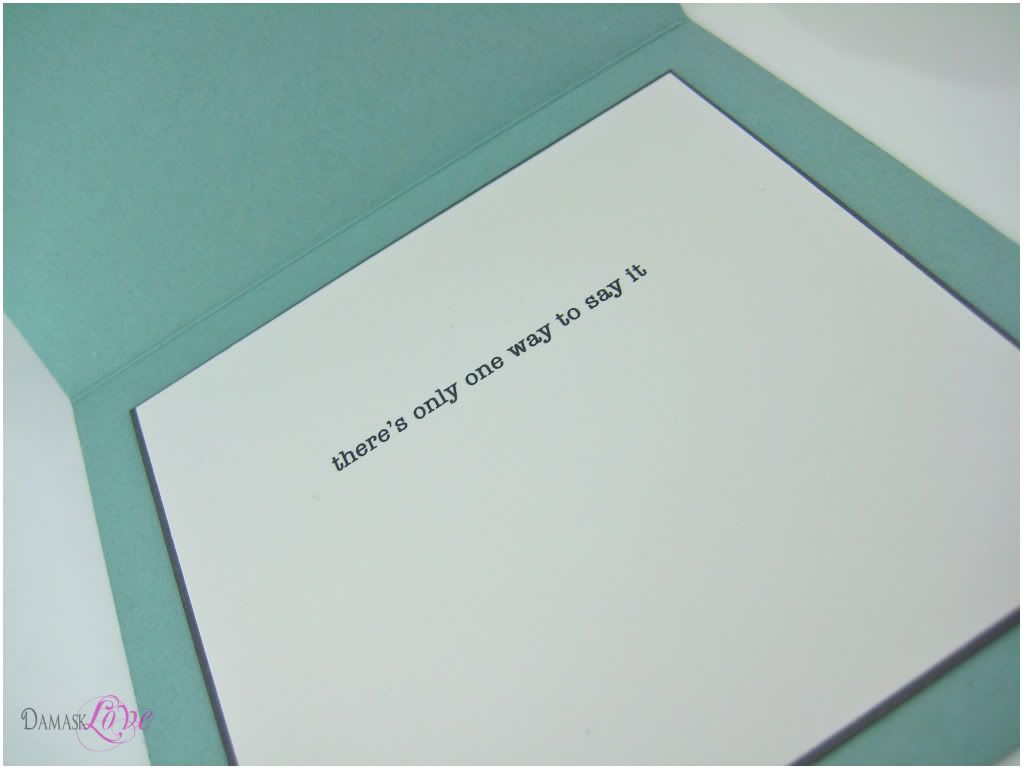 So there it is! My typewriter card, much of which, was created using a computer…how's that for a little crafty irony!
Thanks for stopping by for some Damask Love!
Supplies:
Stamps: PTI (Background Basics: Text Style; Little Bitty Bird [love you sentiment])
Ink: Versamark Watermark Ink, Ranger Archival Jet Black
Paper: PTI (Ocean Tides, Soft Stone, Smokey Shadow, Stamper's Select)
Other: Tombow Watercolor Markers, typewriter digital image, dafont.com (American Typewriter)