Hi Damask Lovers!!
Now, before you're allowed to read this post, you have to take a trip over to the Gallery Idol page and place your vote…and you get extra points if you vote for me!!! (Just kiddin' ya – but you really should head over and vote for your fave!)


Click
HERE
to go register and vote!!


Now on to today's post!
I think I'm a cardstock clairvoyant. A scissor-crafting psychic, maybe. Why?
Well, last Friday, when I found out that I'd be in the Paper Crafts Magazine Gallery Idol Top 15 (YAY–have you voted yet?!) I brainstormed ideas for creative die cuts. Among the cards that I sketched and eventually created on Sunday evening was this card…
I just thought it would be fun to use all of the PTI Wonderful Words dies on one card, so I came up with this sentiment on a simple white card base. I figured this card would be perfect for a husband or fiance.
Then…the very next day…
Andrew took me down to the pool deck and showed me a 6 minute video he made for me. It showed pictures and videos of us and he even recited a poem that he wrote just for moi! I cried through the whole thing…and it was an ugly cry too. Not the "cute-single-tear-down-the-face" cry. The "scrunched-up-face-nose-running-I-might-start-hypervenilating" cry
Then, he gave me this beautiful handcrafted box (no he didn't make it, although I did ask!)
Inside the box was this….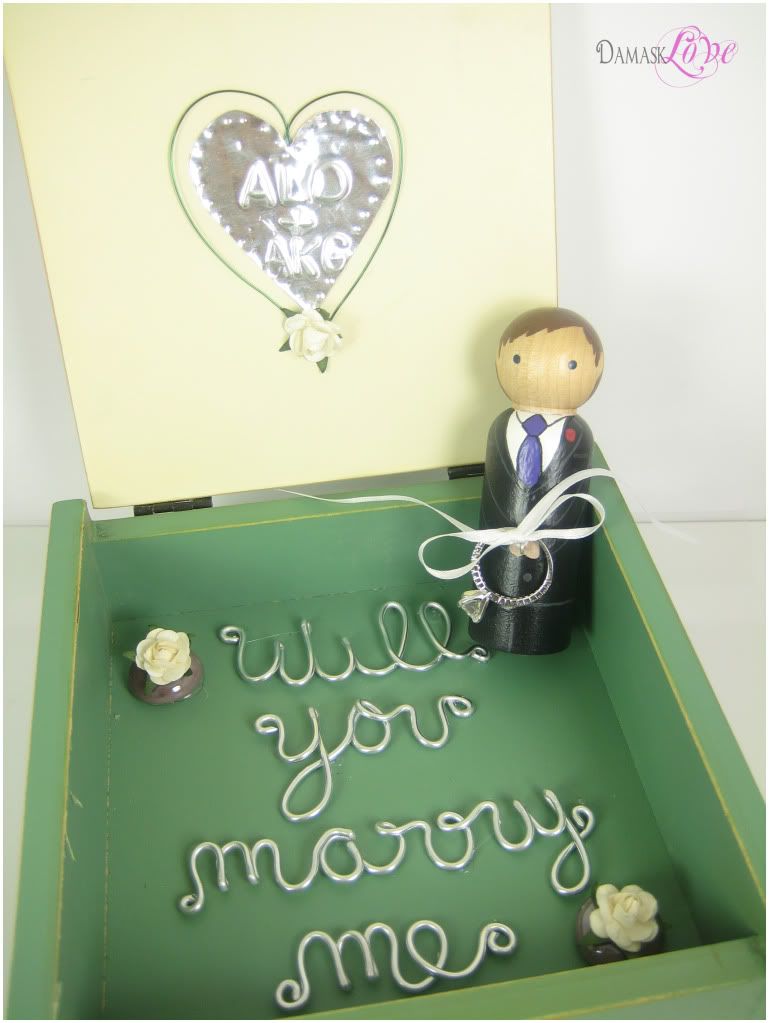 And inside that little guy's hand was this…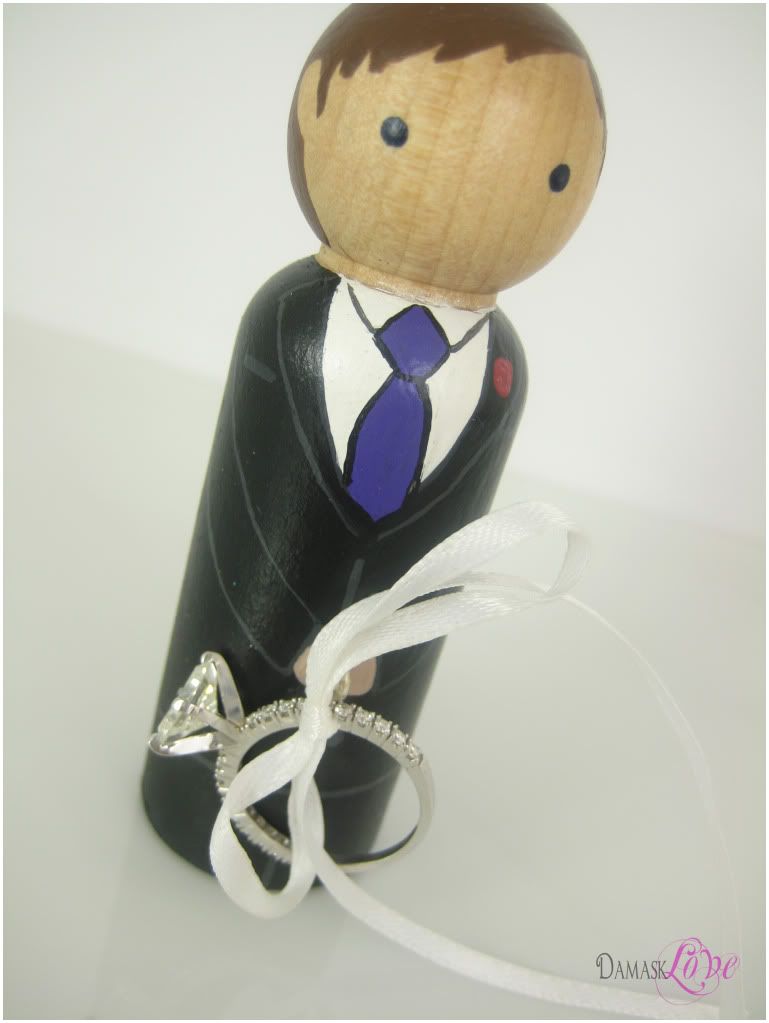 and the cutest part is that this little figurine was dressed up just like my Andrew…right down to the red flower lapel pin!
So, you see, I suppose I'm a little psychic right? Why else would I have made this card….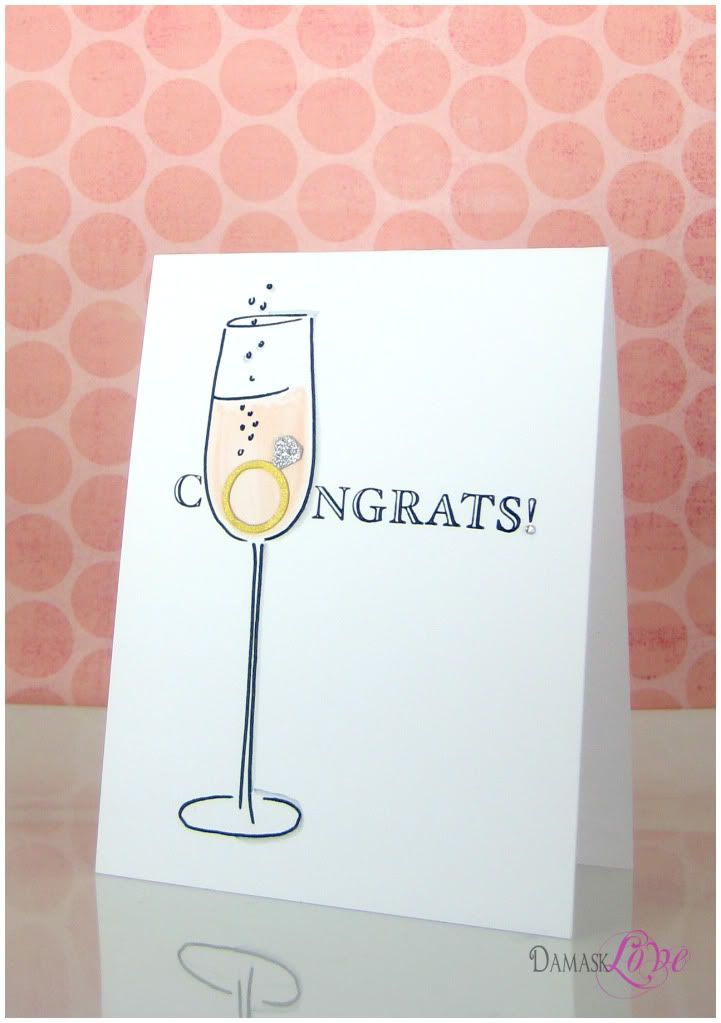 and this card…
and THIS card????
(well, maybe this one is getting a little ahead of ourselves!)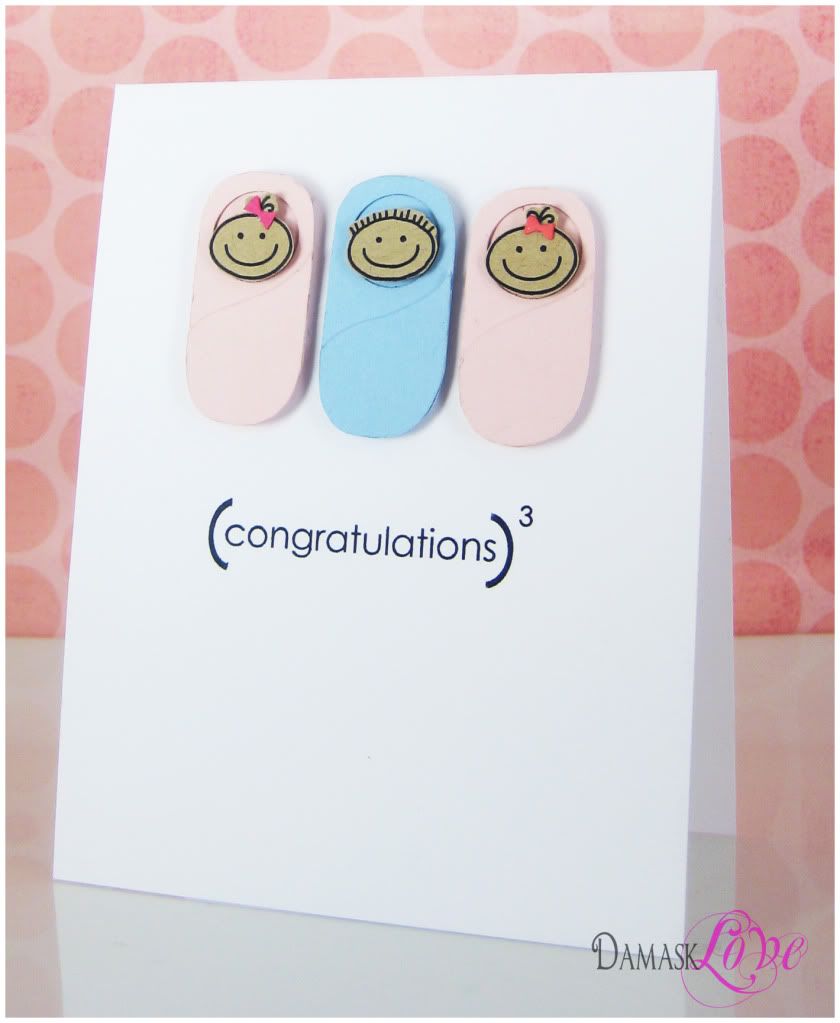 So that's the big, exciting news!!! We're engaged and couldn't be happier or more excited to be on the road to marriage. We haven't set a date, and we don't have a venue, but you might be interested to know that I do have the dress, the veil and the shoes!! That's gotta be a record right?  I only tried on one dress…and that's al I needed to do!!!
Thanks for stopping by for some Damask Love…now I'm off to CHA!!! YAY!!!
OH, and before I go…here's a quick shameless plug for the happy couple….isn't he so cute?!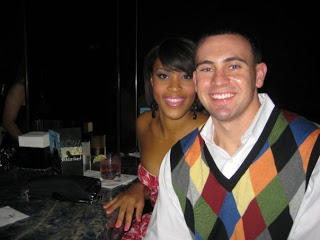 Adios amigos!