Stopping in today with my (late) announcement of the blog candy winner from last week's World Card Making Day Blog Hop!
I'm also gonna take the opportunity to share a couple of wedding projects that I completed a few weeks ago. I wanted to make sure the cards reached their recipients before posting them to the blog – so finally I can share them with you!
First off, the winner of a huge box of goodies as well as a brand spanking new copy of the March/April issue of Paper Crafts Magazine!
beautiful colors.. 🙂 love them! 🙂 thanks so much for the chance to win! hugs
February 17, 2012 12:37 PM
Alison, be sure to send me an email with your mailing address so that I can get your goodies off to you!
Now that the blog candy is accounted for, how's about some eye candy? Here's a quick look at two projects that I recently completed for the wedding…
A few weeks ago, I shared this little peek at some wedding papercrafting that I'd been doing. Lots of people left super sweet comments and speculated that these were were our table numbers or our place cards! Well, today I can reveal the final product…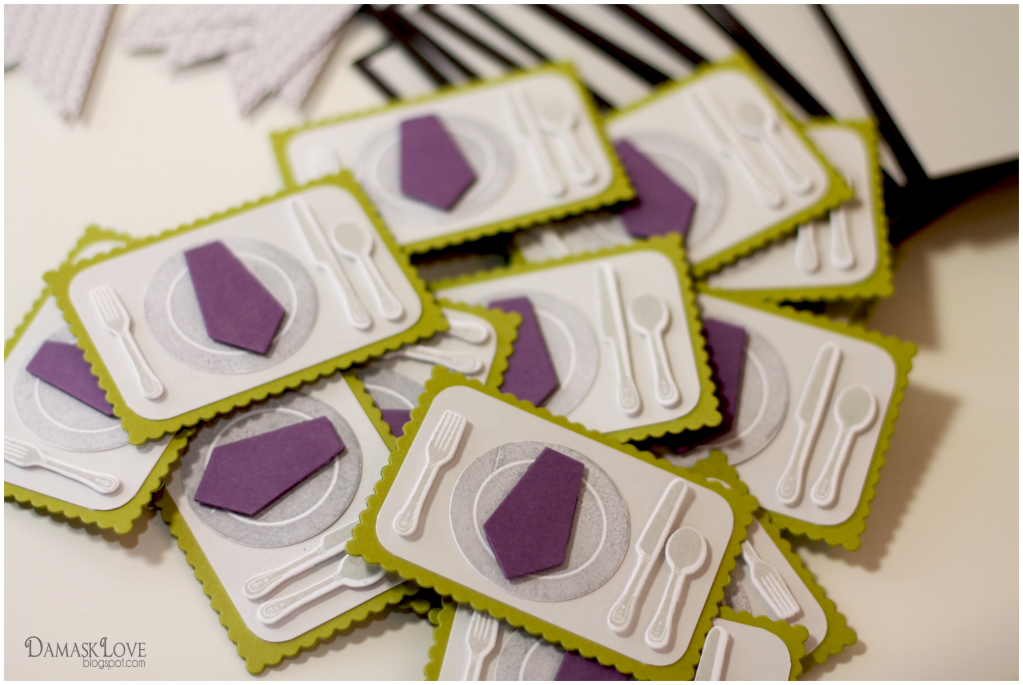 I used those cute little placemats to create our rehearsal luncheon invitations. I wanted something modern and clean so I went with a flat card design with geometric shapes as the backdrop to the placemat.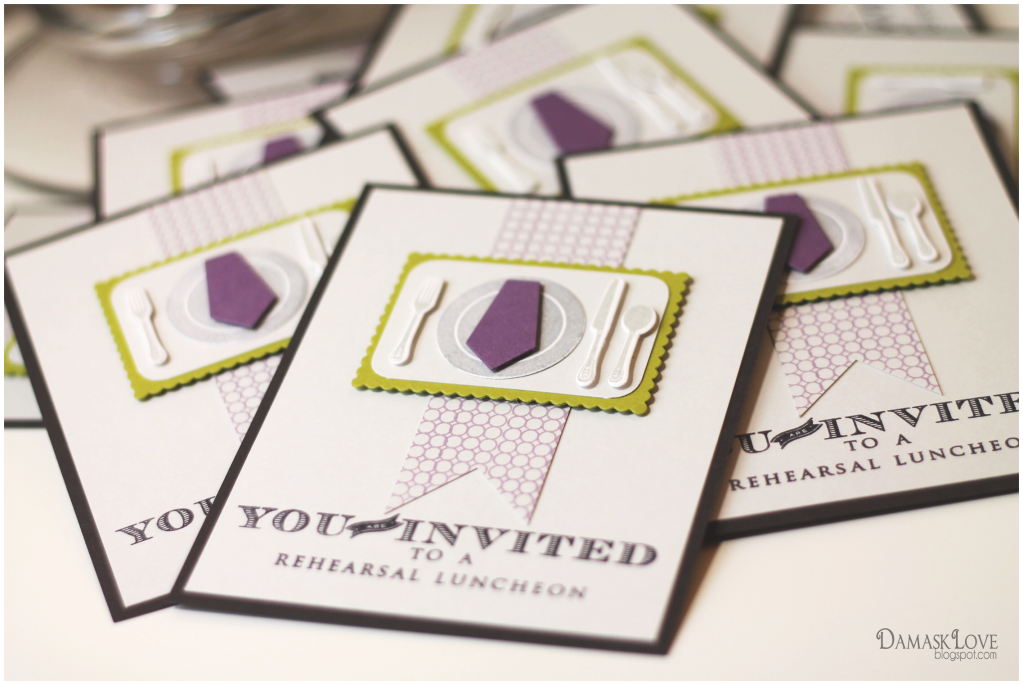 As a contrast to our rehearsal invitations, I created something a bit more elegant for my bridal shower thank yous.  I love, love, love the look of white one white so that's exactly what I did for these cards…and man oh man were there a lot of cards to make!
For the wedding dress image, I used the Cricut Tie the Knot cartridge, which was so generously lent to me by Jessica over at the PTI Forum! (Thanks so much, Jessica!!!)
Typically, I am not much of a Cricut girl – I much prefer stamps and ink – but when I saw this wedding dress image, I fell in love.
I packaged each card in a lavender envelope and sent them off (although I kept a few keepsakes for myself!)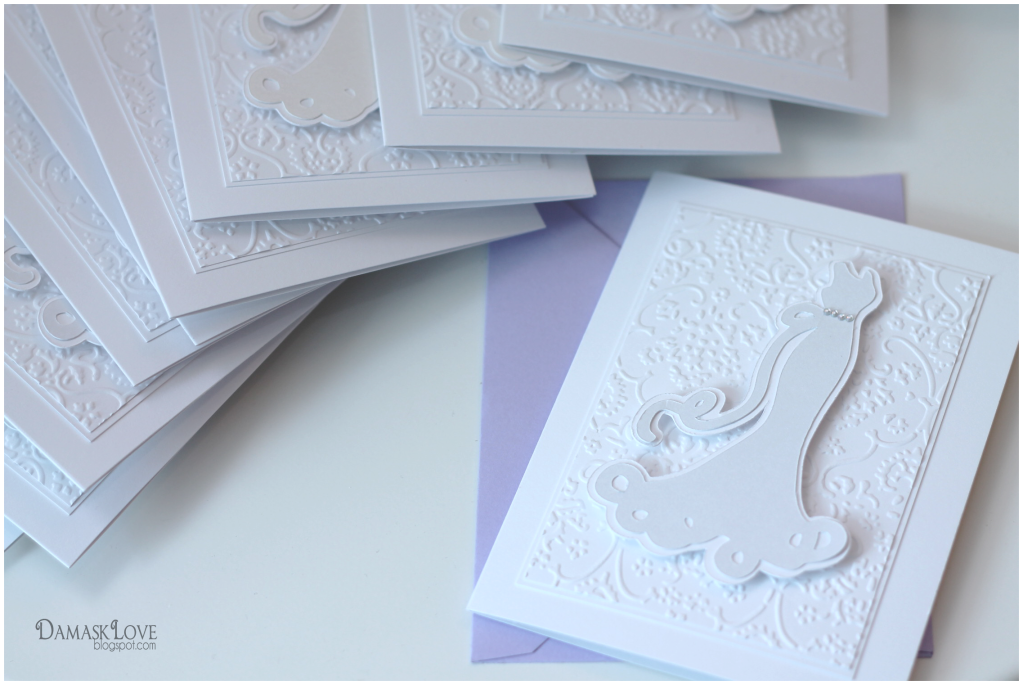 That's all from me today! I hope to find some crafting time this weekend so that I can post a few projects next week!