Sewing is not my thing. I can sort of sew in a straight-ish line, but that's about it. Because I'm such a poor seamstress, I am always looking for work-arounds that eliminate or at least reduce the amount of sewing needed on a given crafting project…
…and that's just what I did with today's set of simple sachets. Great for give giving. Crazy easy to make.
The trick: cloth napkins. They are already finished on all sides I don't need to stress about sewing two identical squares of cloth. Phew.  The only sewing required it to stitch together the napkins. I can handle that!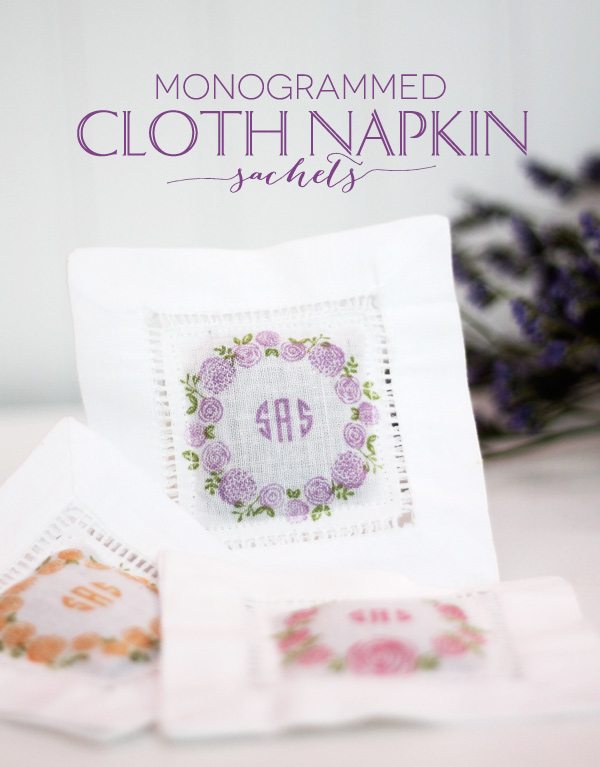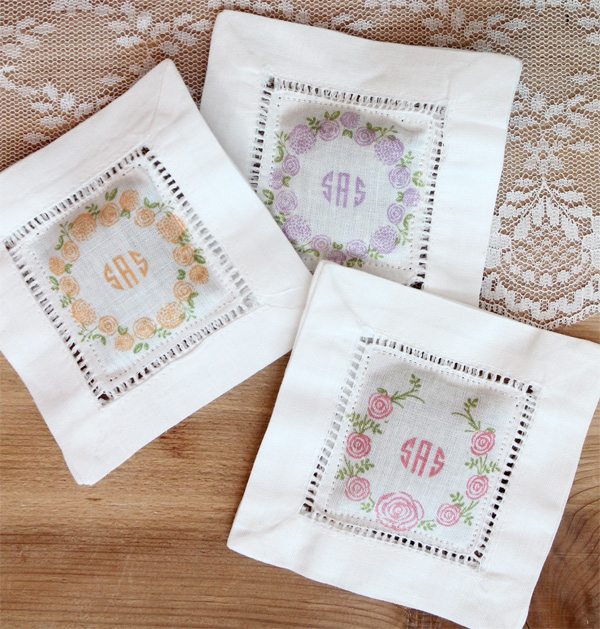 Sachets make for a great gift and with this approach, you really don't need much time to create a set of personalized sachets. Gotta love that, right!?
SUPPLIES:
4″ Cloth Napkins from Bumble Bee Linens | Clear & Simple Stamps Build-A-Wreath Spring | Clear & Simple Stamps Mini Monogram Alpha