I could not let this month go by without squeezing in a "Christmas in July" post. Quite frankly, I have no clue where the whole "Christmas in July" thing came from, but when you live in South Florida Christmas in July isn't very different than Christmas in December. Either way, it's 80 degrees outside and the line at Target is so long that you're convinced they're having a "buy one, get a million free" sale.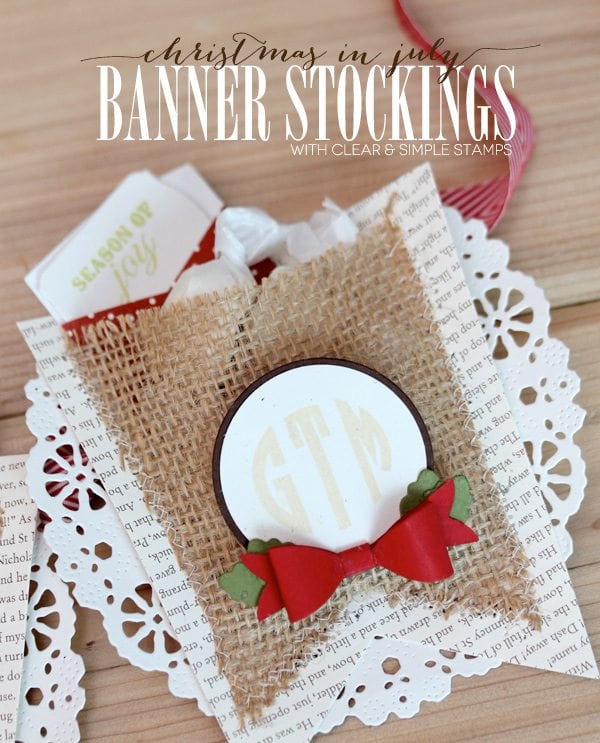 For today's Style Watch post, I've got a little bit of new combined with a lotta bit of old. The Banner Die collection is one of my favorites – and this time around I gave it a "modern vintage" look. So you may be wondering what "modern vintage" means. Well…truth be told, I just made that up…but I think it fits the bill. Modern in it's simplicity, but a little vintage with the use of doilies and burlap.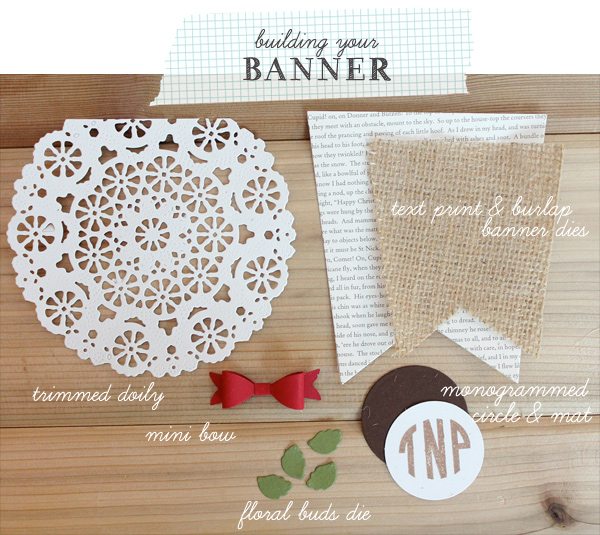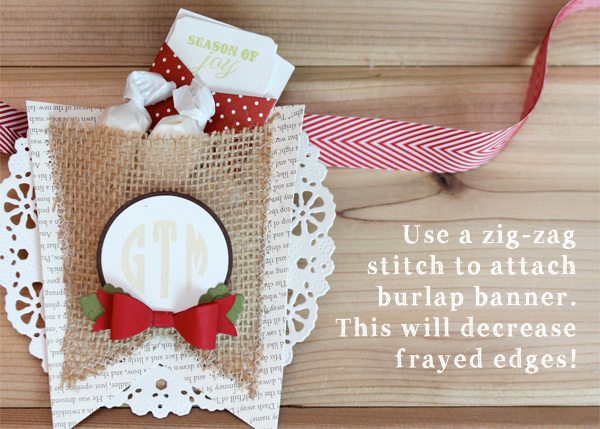 The burlap banner pockets and the monogrammed circles make this garland the perfect substitution for stockings. Fill each pocket with notes and sweets for a twist on tradition.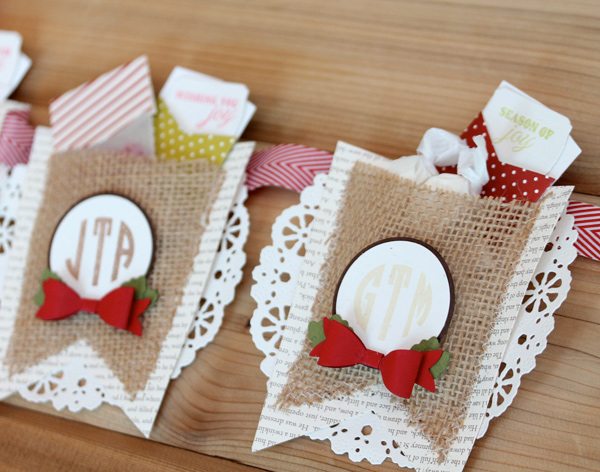 And before I go, I'm excited to announce the winners of the giveaways that were featured in Friday's Damask Love Live: Revisited series. Thanks for hanging out with me and reliving the fun of Damask Love Live. Hope to see you at the next one!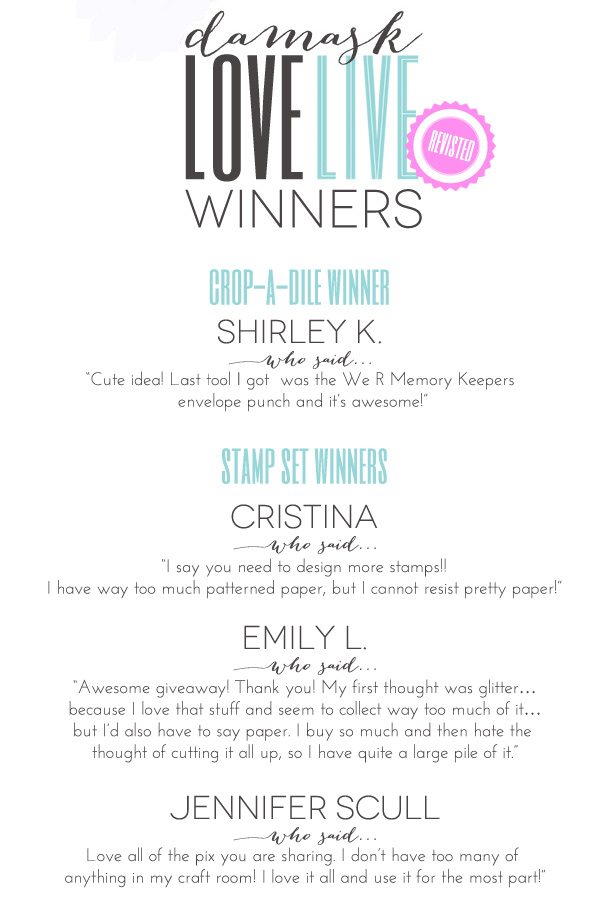 If you are one of the lucky winner, please send me an email so that I can get your goodies in the mail!