Why would you want a short blog post, when you could have a long one?! I hope you agree with that idea…because we're gonna be here for a few minutes….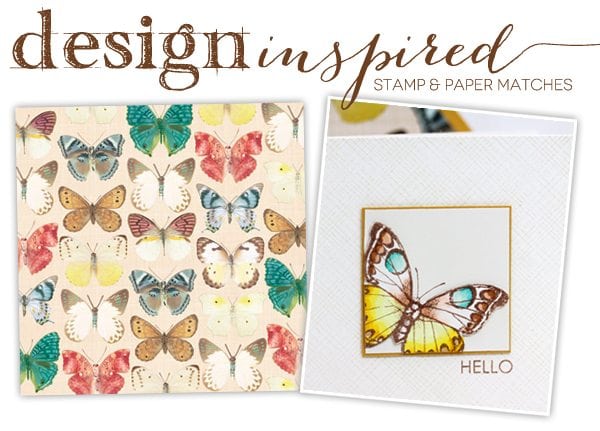 When I was a kid, my mom and I played Memory. You know…the game with with little square tiles that you turn over in attempt to make a match. I was super competitive about Memory. You'd think I was playing for a lifetime supply of My Little Ponies or a playdate with Rainbow Bright. (I'm a child of the 80's. Can you tell?).
I'm all grown up now, but my love of Memory continues. Any time I browse through pretty patterned paper or sheets of gift wrap, I try to remember what stamp set best matches it. Most times I do pretty well. I guess it's all that practice I had as a kid. So today, I'm taking you on a little journey through some of my favorite stamp & paper matches. Let's go.

I've long loved this patterned paper by My Mind's Eye. It's an older collection but you can still order individual sheets online. The floral images from Papertrey Ink's Cutting Garden are the perfect match for this patterned paper, right down to the little ranunculus bulbs.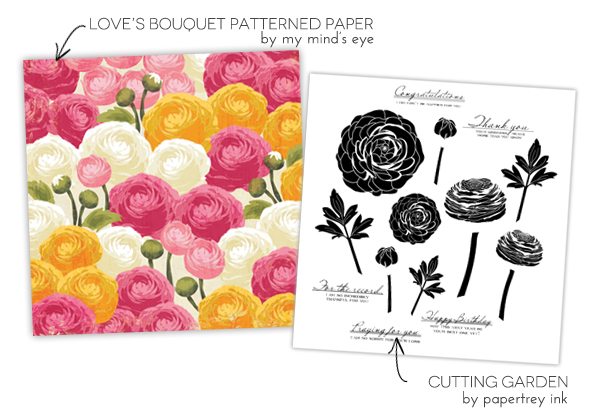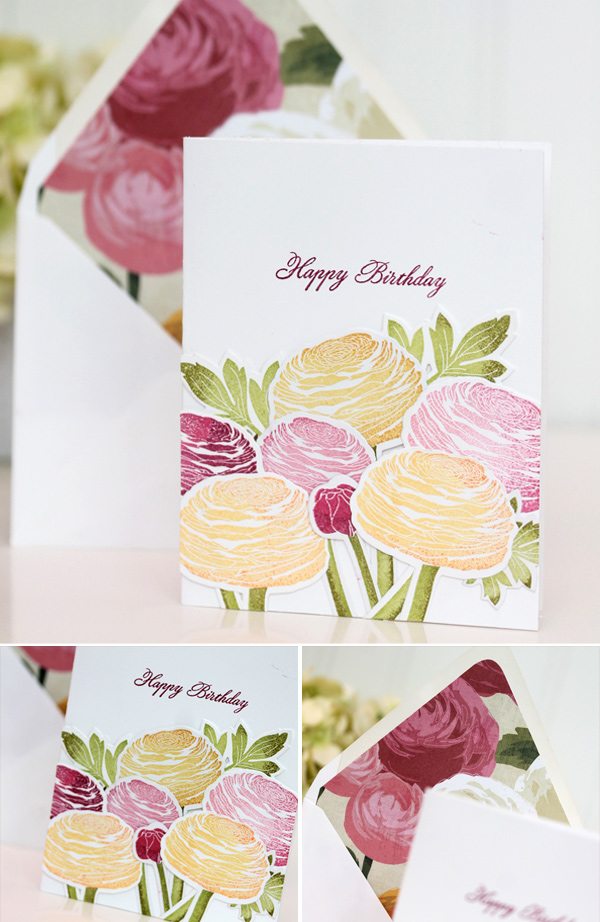 SUPPLIES
Love's Bouquet Patterened Paper by My Minds Eye | Papertrey Ink Cutting Garden | Papertrey Ink Birthday Basics

This match was an easy one. I was lucky enough to get an early peek at the newly released Postcards from Paris collection from Webster's Pages, and as soon as I saw this particular butterfly pattern, my mind immediately went to the Antique Engravings stamp set by Hero Arts.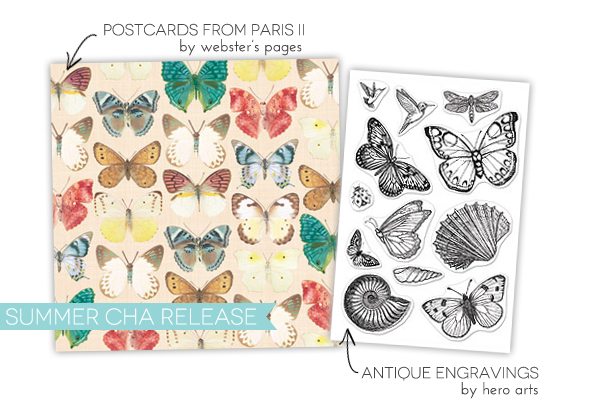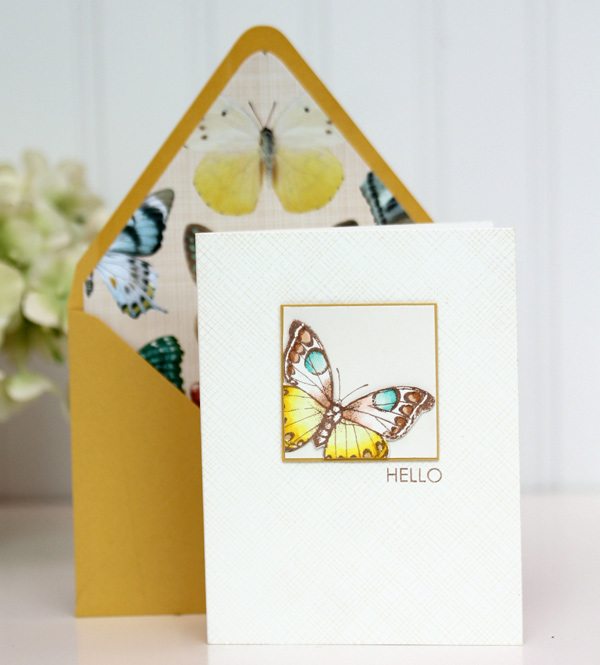 SUPPLIES
Postcards from Paris by Webster's Pages | Hero Arts Antique Engravings | Hero Arts Envelope Pattern

I could spend hours inside of Paper Source. Okay. Correction. I HAVE spent hours inside of Paper Source. So much good stuff in there! My favorite though? The wall o' wrapping paper. I never leave without purchasing a few sheets. Most recently, I racked up on wrapping paper and this Green & Gold Tile paper was one of my scores. I think we can all agree that this paper is the perfect match for Papertrey Ink's Lovely Layer's stamp set. Don't believe me? Take a look…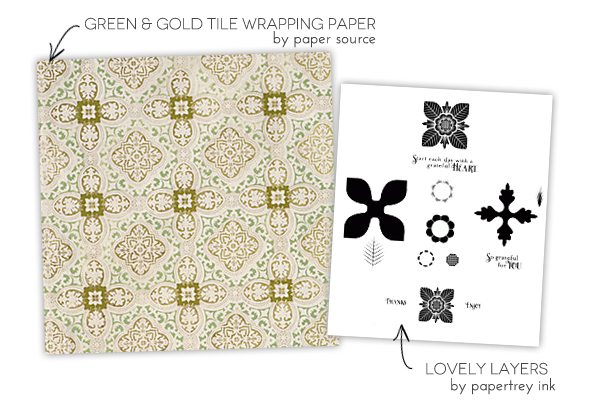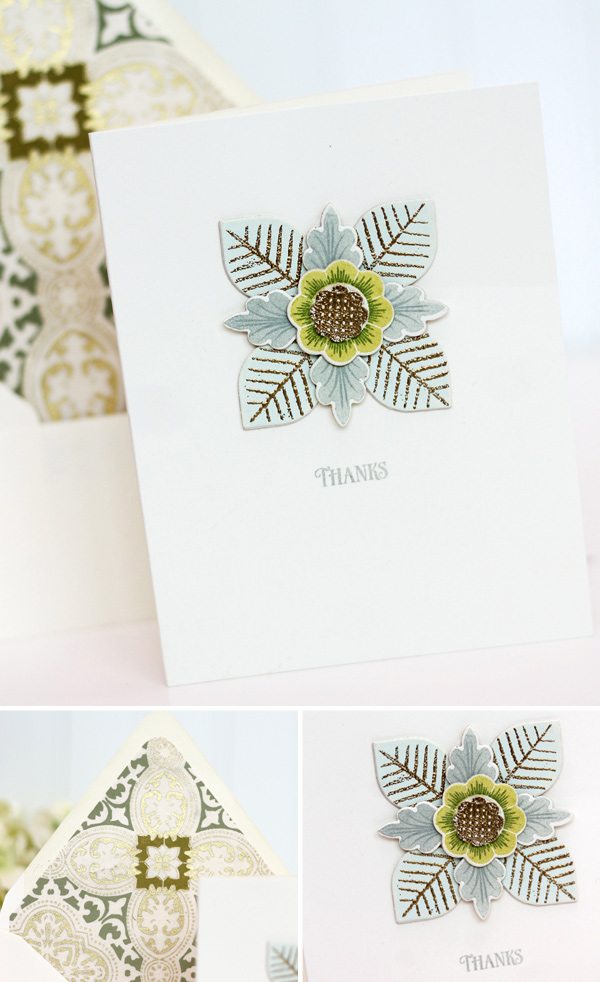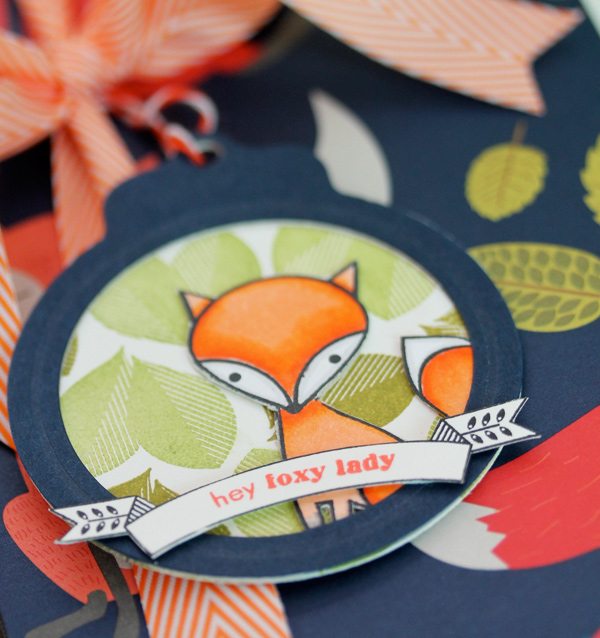 SUPPLIES
Papertrey Ink Hello Foxy Mini Stamp Set | Clear & Simple Stamps Taglines:Critters | Papertrey Ink Tag Sale 4 | Papertrey Ink Ruby Rose | Paper Source Fox Wrapping Paper

You had to know some food themed crafting was going to happen in this post. I just about lost it when I came across this donut print paper at Paper Source. Donut? Wrapping Paper? Um. Yes. I used it to create a spiral-bound notebook with my trusty Zutter Bind-It-All…I love that little thing. To make this gift complete, I pulled out one of my ultimate favorite Hero Art sets: Have a Donut.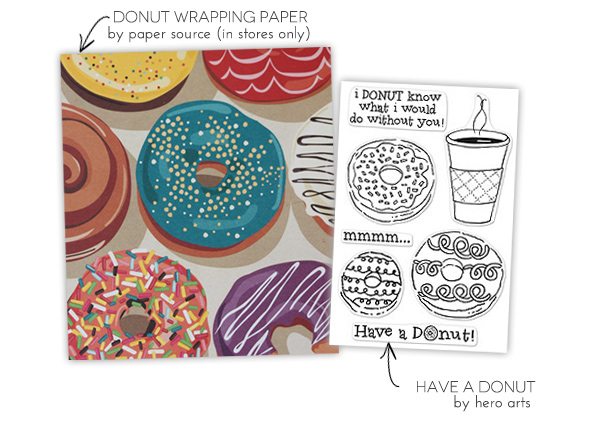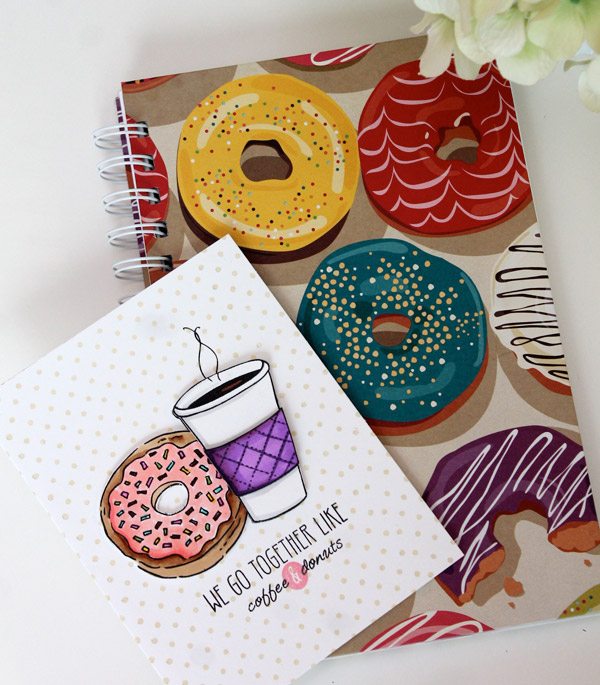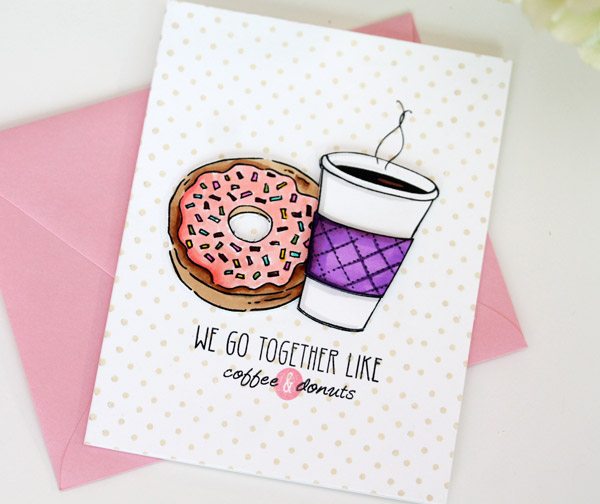 SUPPLIES
Hero Arts Have a Donut | Clear & Simple Stamps Foodie Sentiments | Clear & Simple Stamps Circles Plus

Can we even call mason jars a "trend" anymore? I think they have safely settled into the world of design and have no intentions of retreating. I'd love to say that I'm tired of mason jars …but I'm totally not. I love them – which is why this Canning Jar wrapping paper called my name. I used the wrapping paper to do a quick composition book makeover, by simply adhering the paper to the front and back covers of a store-bought notebook, then adhering some bookcloth to the spine. A cute label and mason jar tag were the perfect add-ons.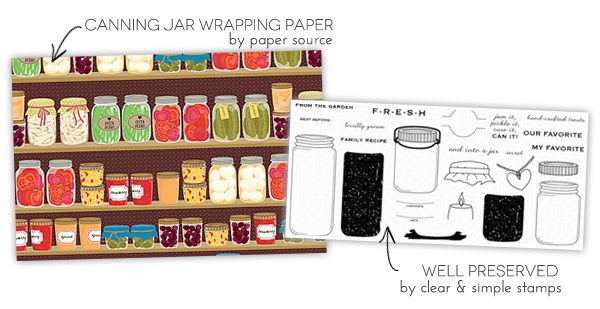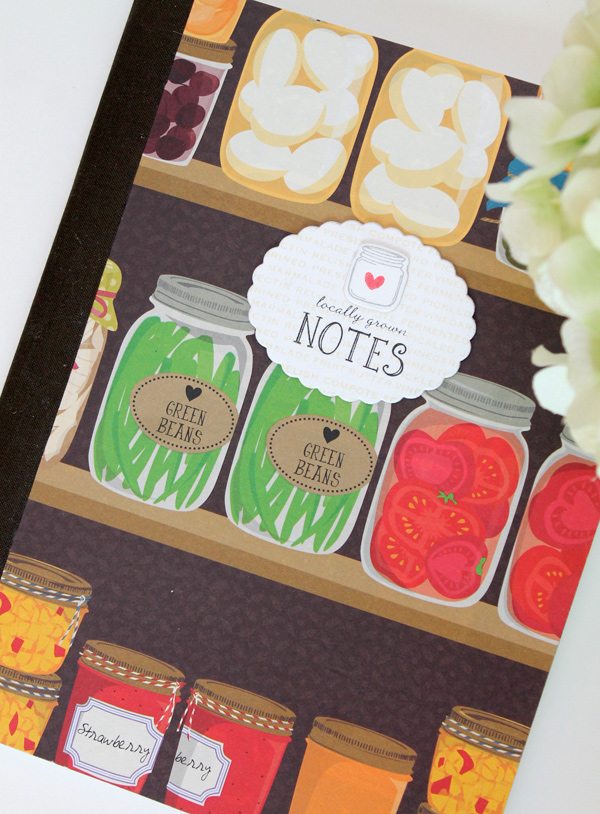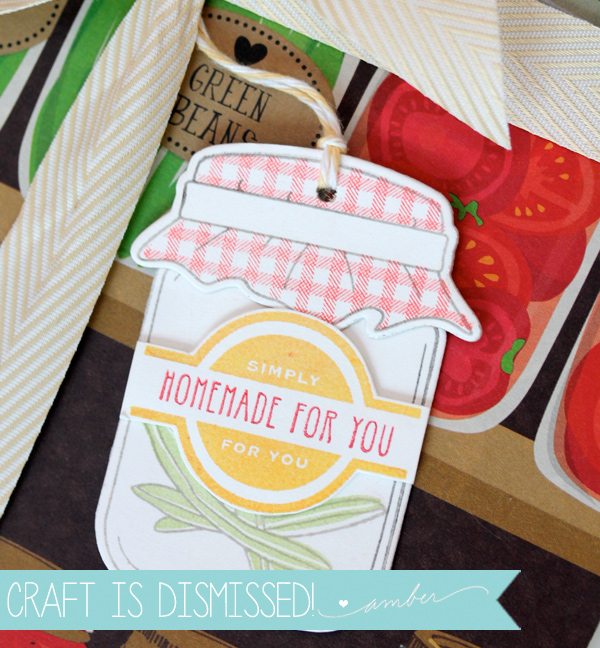 SUPPLIES
Clear & Simple Stamps Well Preserved Jars: Small | Clear & Simple Stamps Well Preserved Jars: Medium | Clear & Simple Stamp Well Preserved Jars: Large | Clear & Simple Stamps Well Preserved | Lawn Fawn Sally's Alphabet
And so ends your matchy-match tour through paper and stamps. I hope you had fun with these combinations and maybe even have a few ideas swirling around in your head. So tell me…do you find yourself doing the paper-stamp match game like me?!