Happy Friday, friends!
Did you know that tomorrow is National Strawberry Parfait Day? I know, you probably have a huge celebration planned for this noteworthy holiday, right?
The only reason I know about tomorrow's holiday is because of a sign that was hanging up in the Whole Foods Market. Tomorrow, they are going to have a little strawberry party…but who says they
should be the only one's who get to have all the fun?
I thought I'd use this holiday as an excuse to share a fun project that I completed during all of last week's template fun!
I mean, who doesn't like strawberries….and have you ever met anyone who doesn't love a parfait??
Anywho…
While I was coming up with a template for last week's posts, I came across the cutest template ever!
Some crafty girl out there designed a Strawberry box template, and I just had to play with it!
The template is pretty self explanatory, but I did do a little something different with it… take a look:
See that hole just next to the flap? That's all it took to add a fun twist to this project.
I used that little hole, to place a little lollipop into the strawberry before closing it up!
With a few of these assembled, I had to come up with a cute way to package them. The berry baskets from Lulu Sweet Shoppe were perfect! (Have I mentioned how in love I am with that place?!!?) I ordered this cuties with no particular project in mind, and now I'm glad that I did!!!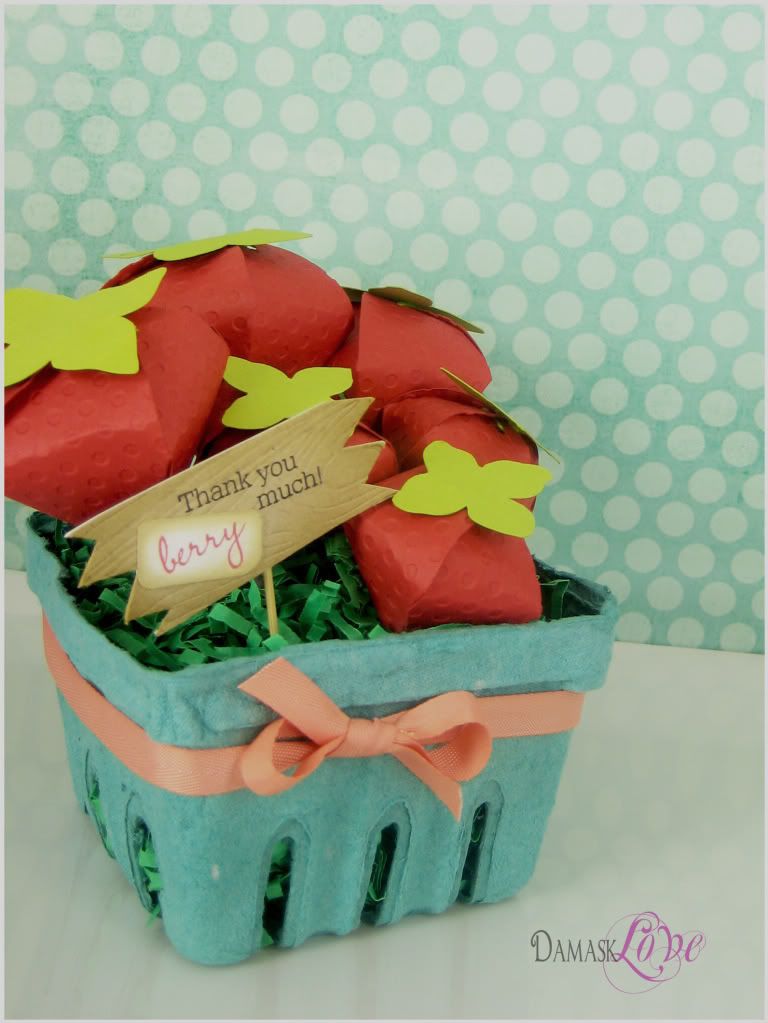 And instead of a tag, I put together a little berry patch sign to stick into the basket.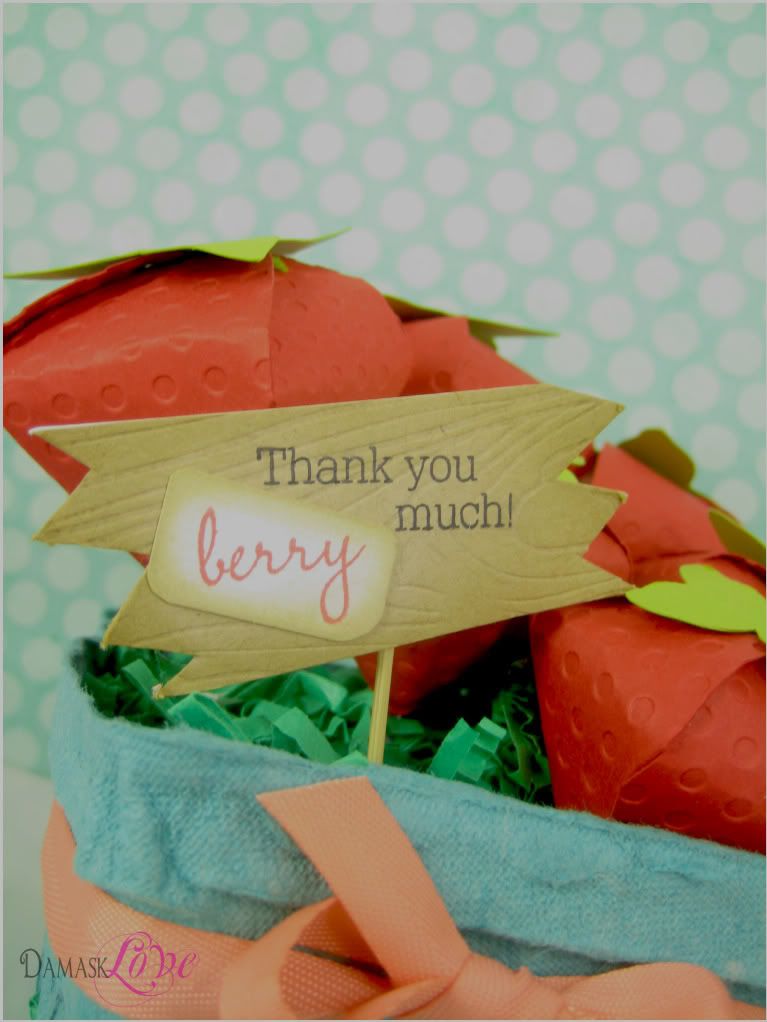 How's that for a fun way to package a little bouquet of lollipops!?
Thanks for stopping by for some Damask Love! I'll be back tomorrow for the PTI Blog Hop…I think (as long as I can come up with something to make!!!)
Supplies:
Ink: CSS Dare to be a Diva Red, Ranger Archival Ink Jet Black
Paper: PTI (Pure Poppy, Simply Chartreuse, Kraft, white)
Other: Berry Basket, PTI Melon Berry Twill Ribbon, Provocraft polka dots embossing folder, Strawberry box template, PTI Woodgrain impression plate, Green paper shred.