Pretty sure I'm the world's worst seamstress. I own a sewing machine and I can sew in a straight-ish line. That's about it. So when Joann Fabric contacted me about helping them celebrate National Sewing Month, I took it as a challenge to create something easy enough for those of us with remedial sewing skills.
For this project, I combined my papercrafting skills with a little bit of sewing. I pulled out my stamps to create a DIY oilcloth pouch – who knew you could make your own oilcloth!?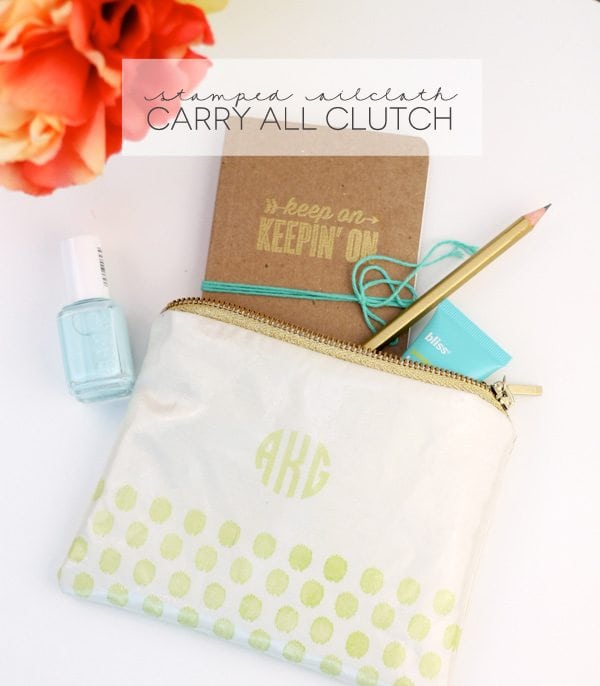 The key to creating oilcloth is the Fusible Vinyl which you can pick up at Joann's. The stuff couldn't be simpler to use – just peel off the backing and use an iron to adhere it to the stamped fabric. It pretty similar to laminating – just with fabric rather than paper.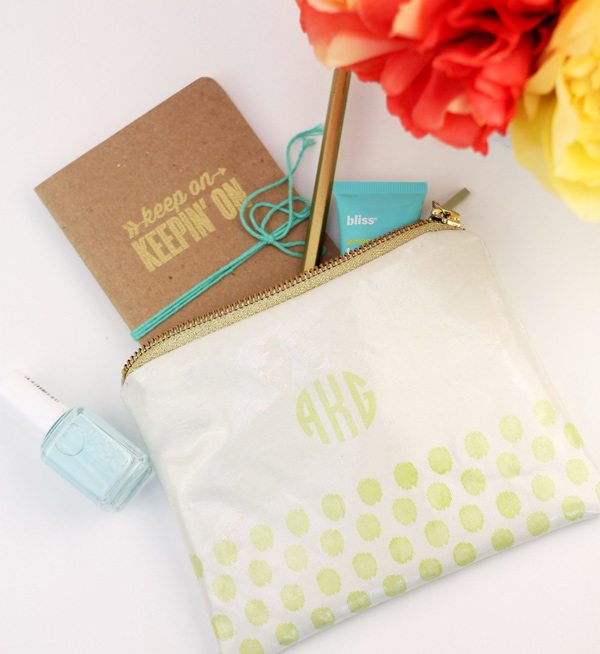 For the inside of the clutch, I opted for a colorful bit of quilting fabric. It's inexpensive and comes in a ton of patterns.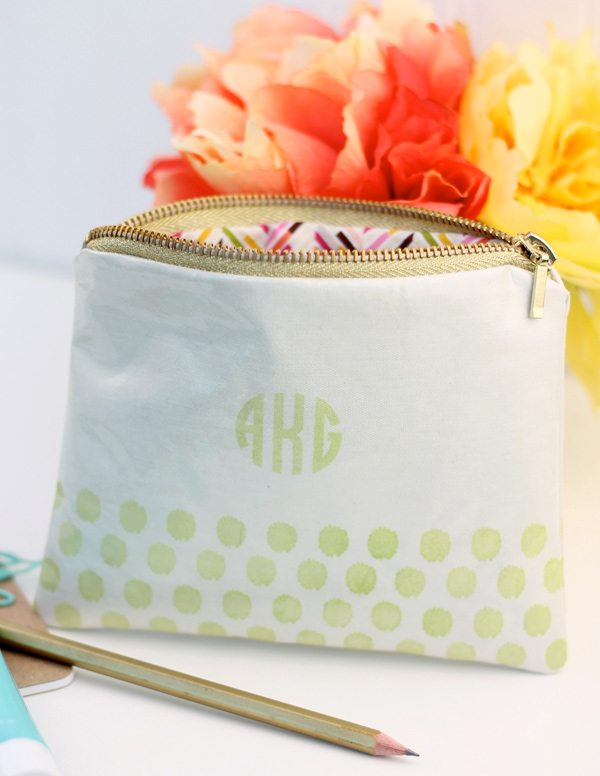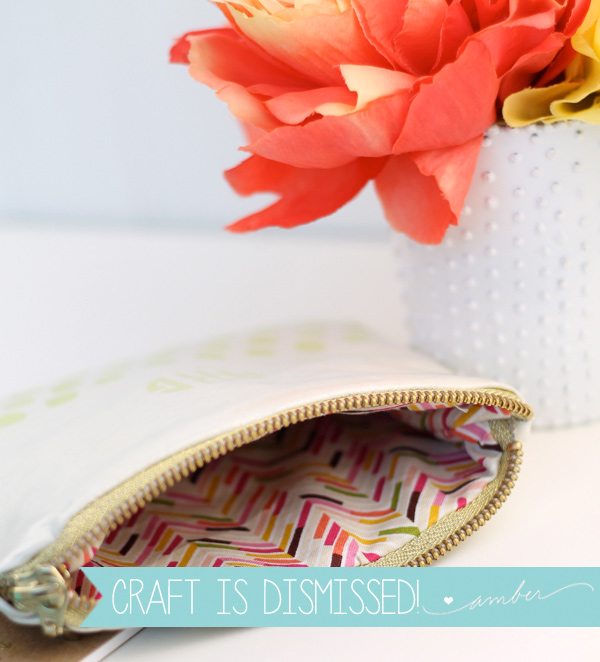 If you are feeling inspired to break out your own sewing skills, you can join in on National Sewing Month by participating in the #sewyourstyle competition being sponsored by Joann. You can find all the details HERE. You can also find lots more creative sewing ideas by checking out the #sewyourstyle hashtag on Instagram!
This post was created in collaboration with Joann Fabrics. The project and ideas are all my own.