Do you like me? Check yes or no.
You remember those notes. You know…the ones your gave to your friend, who was then charged with passing it along to your crush.
Today, Clear & Simple Stamps is launching a campaign that is pretty much the grown-up, blogger version of those elementary school notes! The Spread the Love Campaign was inspired by a "crush" party I attended while at Altitude Summit. The party was hosted by Go Mighty & Red Envelope and they encouraged all the bloggers to create handmade Valentine's Day cards, then address them to their "blog crush." It was a fun and creative way to let another blogger know how much you love their work!
Spread the Love is taking this idea and sharing it with the craft & DIY blog community. Clear & Simple Stamps is encouraging creative craft & DIY bloggers to give a virtual high-five to the other creative bloggers whose work they admire! Are you interested?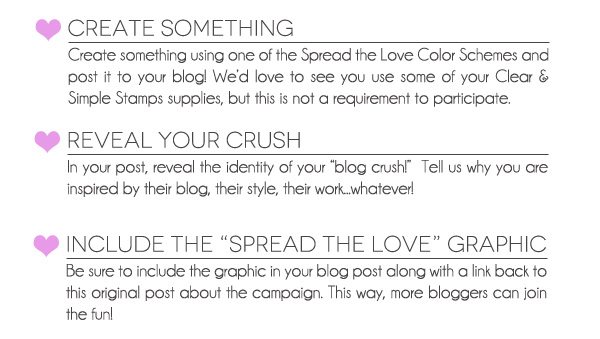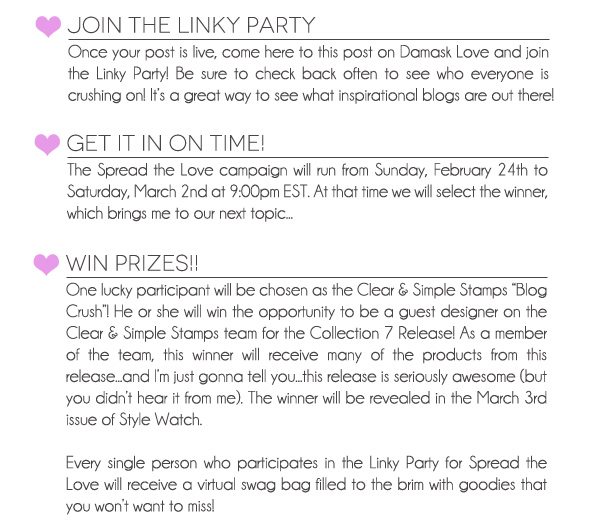 We've come up with a few CSS Color Schemes to get your creativity going! Create with them – but feel free to inject a bit of creative license! We can't wait to see what you come up with for your creations and we can't wait to hear about what blogs you are crushing on!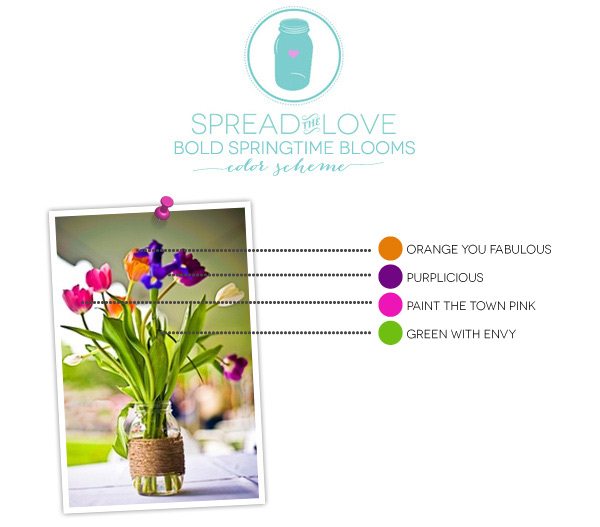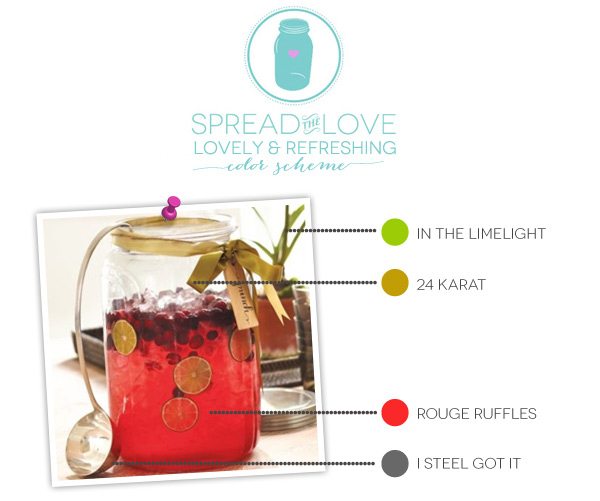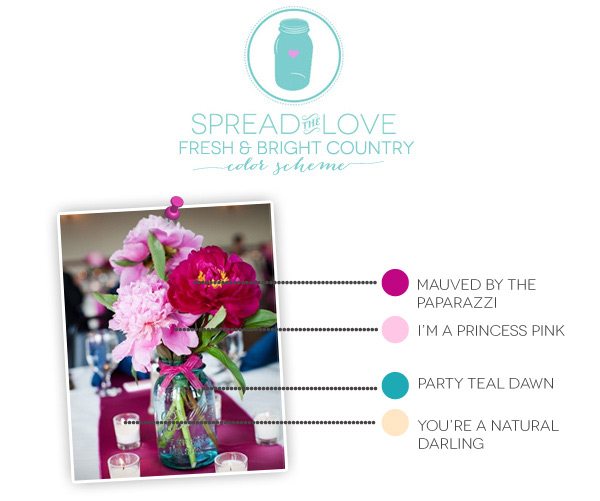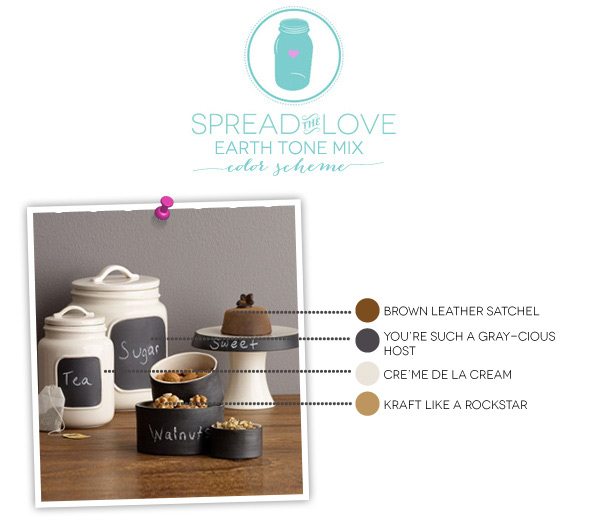 Before you head off to create your own "blog crush" post, a few members of the Clear & Simple Designs are spreading the love with their own projects:
…and if you come back to Damask Love today at 12:00 noon EST, I'll be sharing my own crush along with a project inspired by her blog.

Once you have completed your Spread the Love post – link it up so we can all see!