Every year, around this time, I get antsy. We've got a little bit of summer left and I'm not quite ready to let it go. Summertime is my favorite. I love the colors the picnics, the sunshine. These summery DIY's can work year-round and will have you holding onto summertime fun for a little bit longer!
1. I would take this cooler to the beach, the picnic, a concert (yup you read right), everywhere!! It's to awesome not too.
2. This is what I call the perfect summer night…or autumn night.
3. Fruit-themed-anything is this summer's hot trend and these are no exception. Use em on your tabletop all year long!
4. This outdoor game will still be fun when the temperature cools down!
5. Lemonade is the perfect summer beverage, but once summer is gone, how about a tote to stay in the summertime spirit!
6. Even though it won't be "Summer Summer Summertime" you can always "Sit Back and Unwind" no matter the time of year!
P.S. I'm currently back in Los Angeles for a week of taping the Hallmark Channel's Home & Family show!! Back in June, I won the Ultimate DIY Start Competition and now I get to join the show for a week with some really fun DIY projects in addition to some other segments. Starting on Monday, August 1st, you can tune in and see me on your screen! In the meantime, make sure you're following Damask Love on Facebook for updates and Live videos!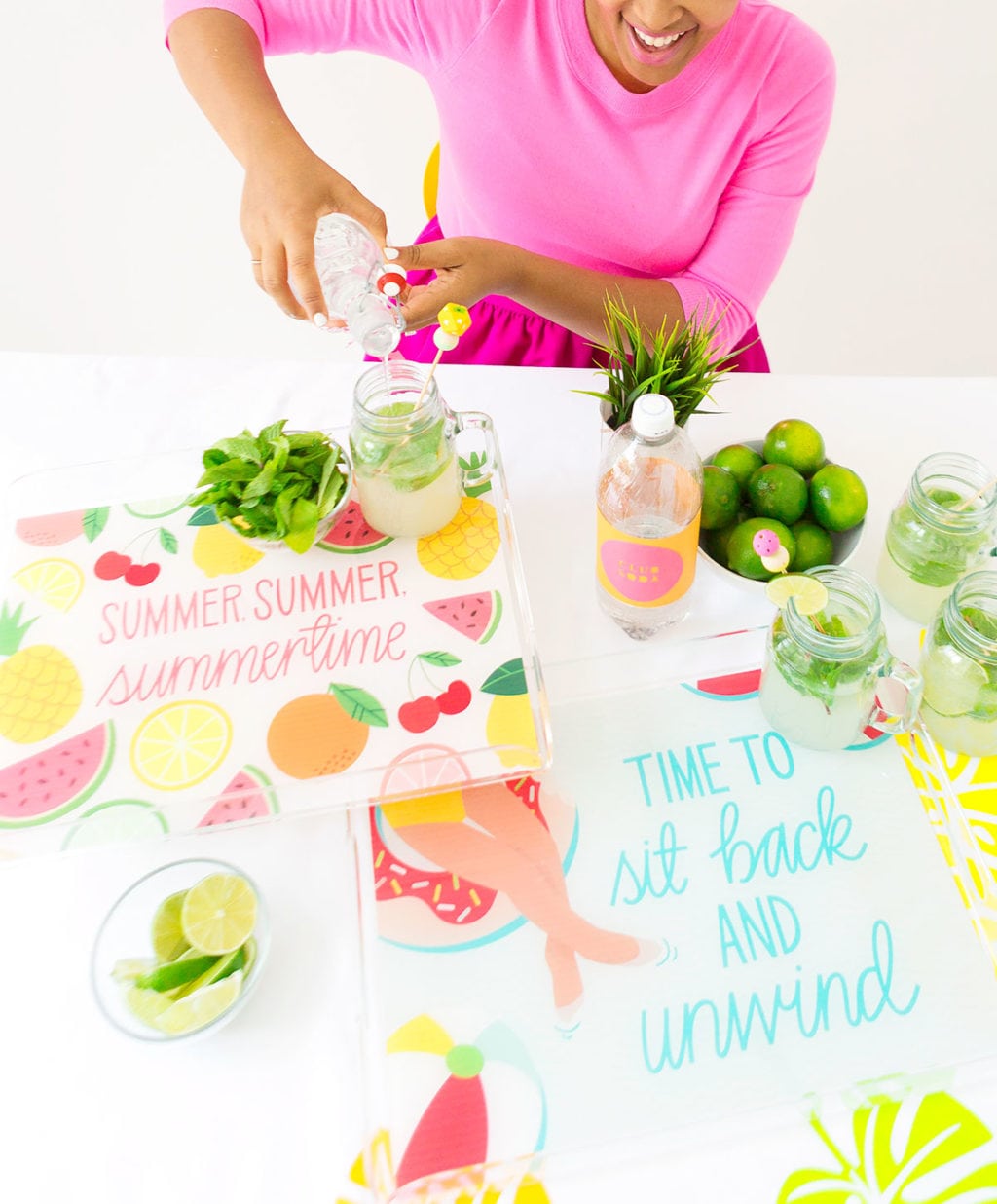 Shutterfly Summertime Acrylic Trays