When it comes to cute stationery – I have a serious problem. A S.E.R.I.O.U.S P.R.O.B.L.E.M.
I must have at least 25-30 card sets that I have purchased from various stationery stores. When I was a kid, instead of allowance, I would ask my mom to take me to Hallmark so that I could buy "stationery and stickers." Not much has changed since then. It's no wonder that now, I am papercrafting as if someday soon, there is going to be a rush on cardstock and patterned paper.
It's also no surprise that I love receiving notes that are handwritten on cute stationery. Just yesterday, I received a card from my friend Jenni, thanking me for the gift I sent her a couple of weeks ago.
The notecard she sent was sooooo cute. I mean CUH-YUTE.
The second I opened it – I thought, OH, I MUST MAKE THIS!!!
So, I read the sweet note and immediately sat down to my crafting station to get to it!
First step was to die cut a semi circle from the middle of the card – not the easiest of feats. I broke out my Cuttlebug…I channeled my inner McGuyver…and figured out a solution.
I started with a piece of 4×6″ piece of cardstock, scored in the center (3″).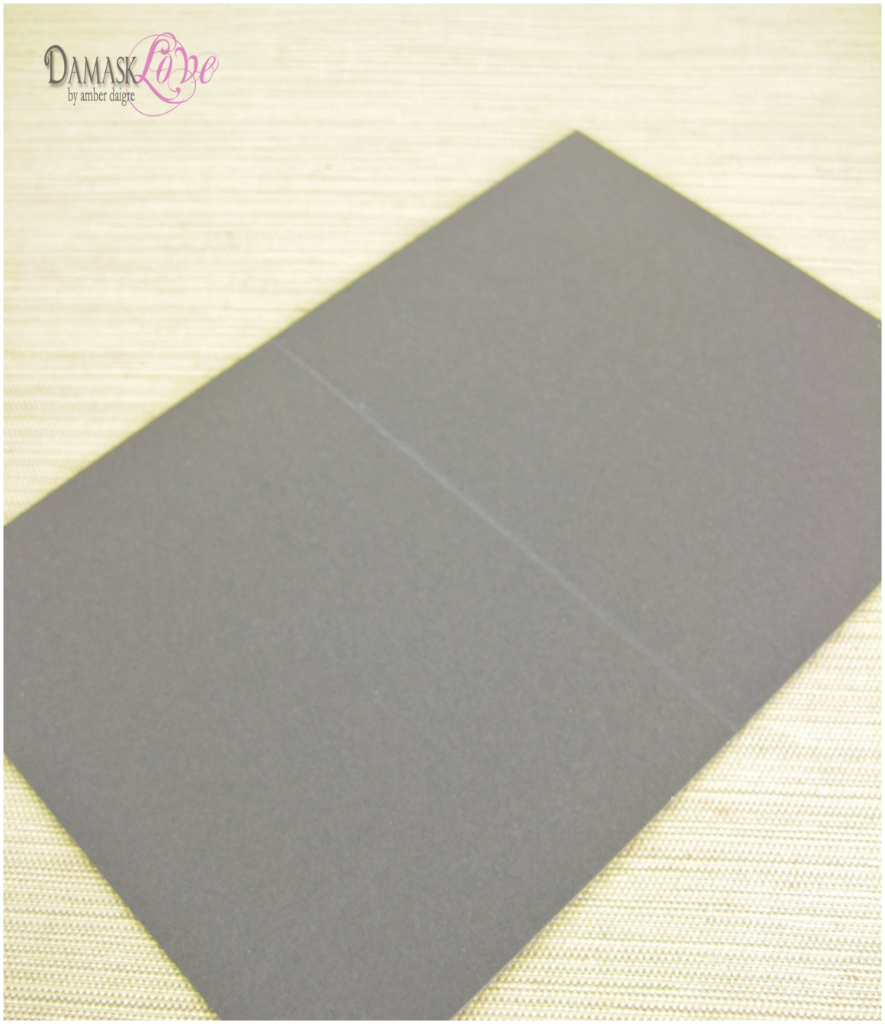 I used the 1 1/8″ circle from my Spellbinders Nestabilities Small Classic Circles set to make a template of where the semi-circle should go on my card.
I also used a piece an extra piece of cardstock, which I strategically placed under the bottom half of the die. This way, only the top half of the die would cut through my card base.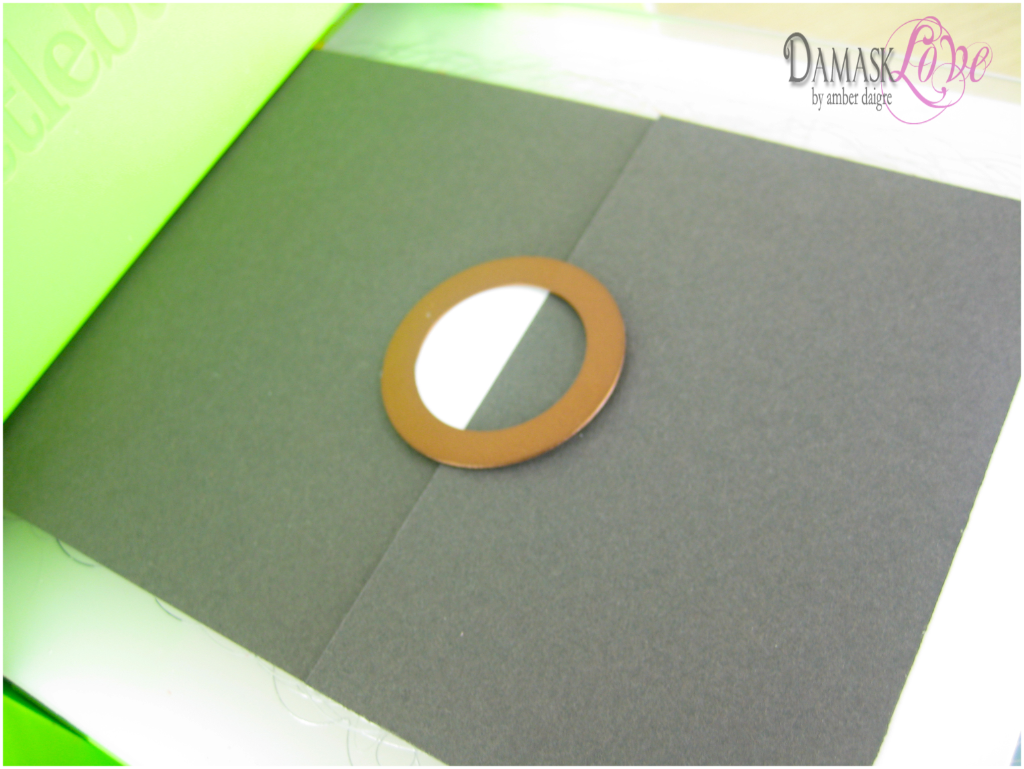 Once I rolled it through my Cuttlebug, the resulting card base looked like this: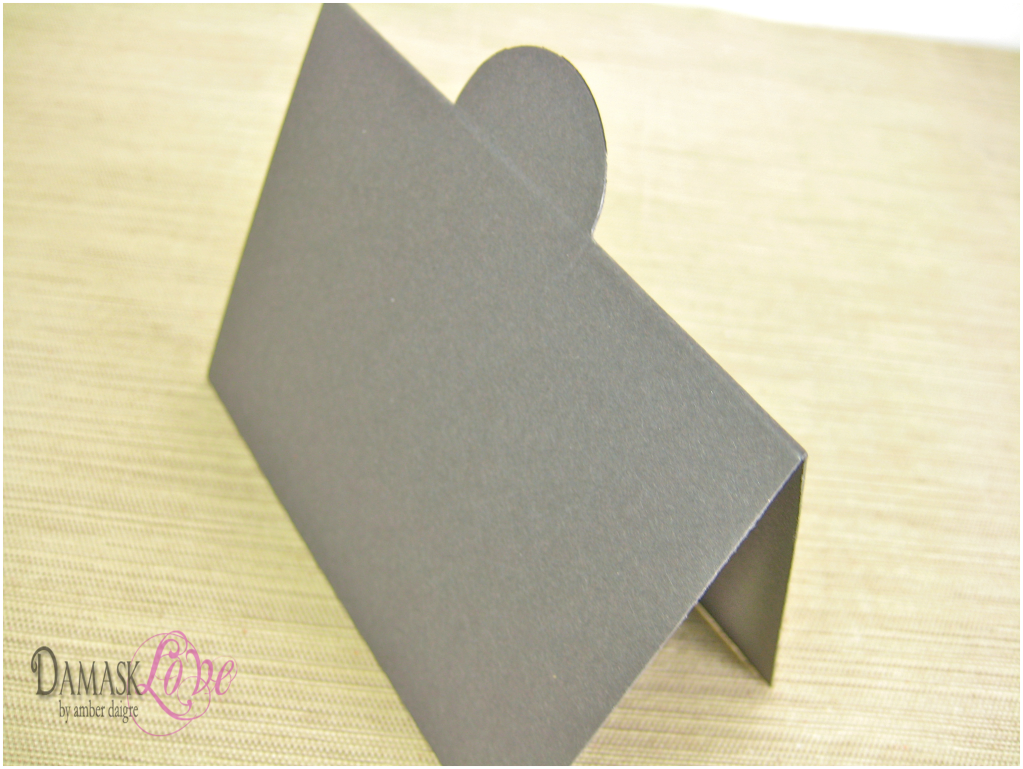 Just what I was hoping for. The semi-circle popped up through the middle of the card!
Now time for some pizazz!
I added some simple patterned paper along with matching ribbon and baker's twine.
For the sentiment at the top, I used a 1 1/8″ circle mounted on a 1 3/4″ circle, cut from coordinating cardstock. Such a simple design, but really cute (or at least I think so!)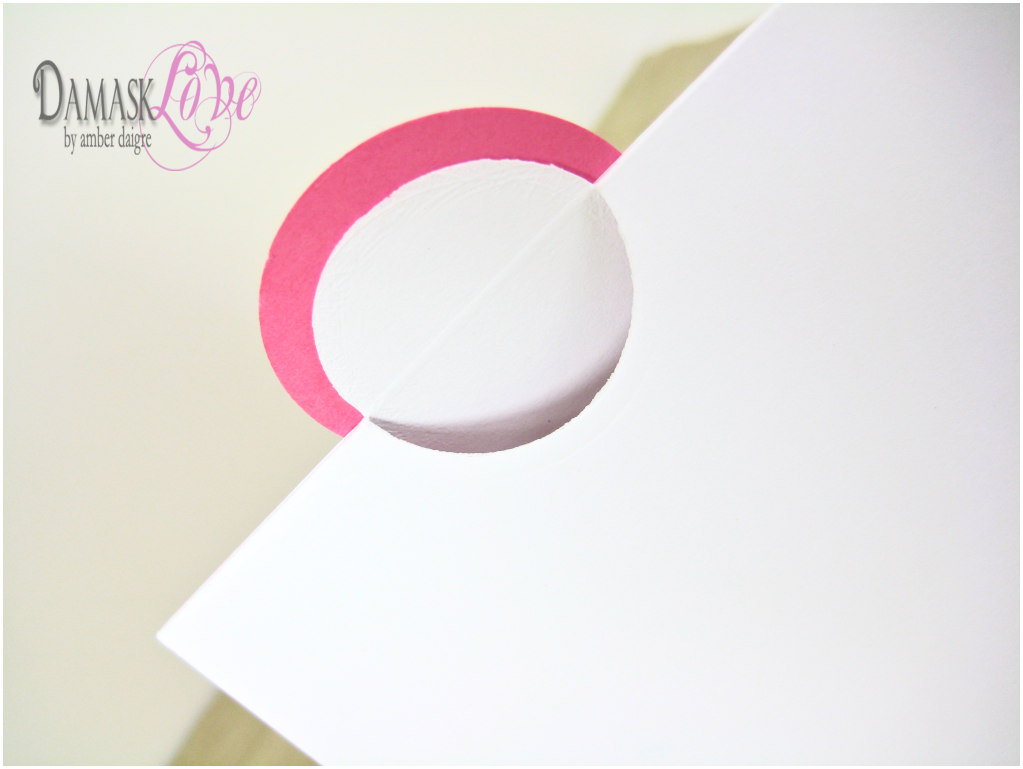 And from the back you can see a little hint of color peeking out.
 The fun didn't stop there, though!
Next up is something I came up with all by myself!
It was time to make this Thank You card into Peek-a-Boo Thank You (don't you just love the ring of that?!)
I designed an envelope just for the card. You know I really love a fancy, lined envelope!
That little notch in the center serves a very special purpose.
Once the card is all filled out, just slip it in the envie…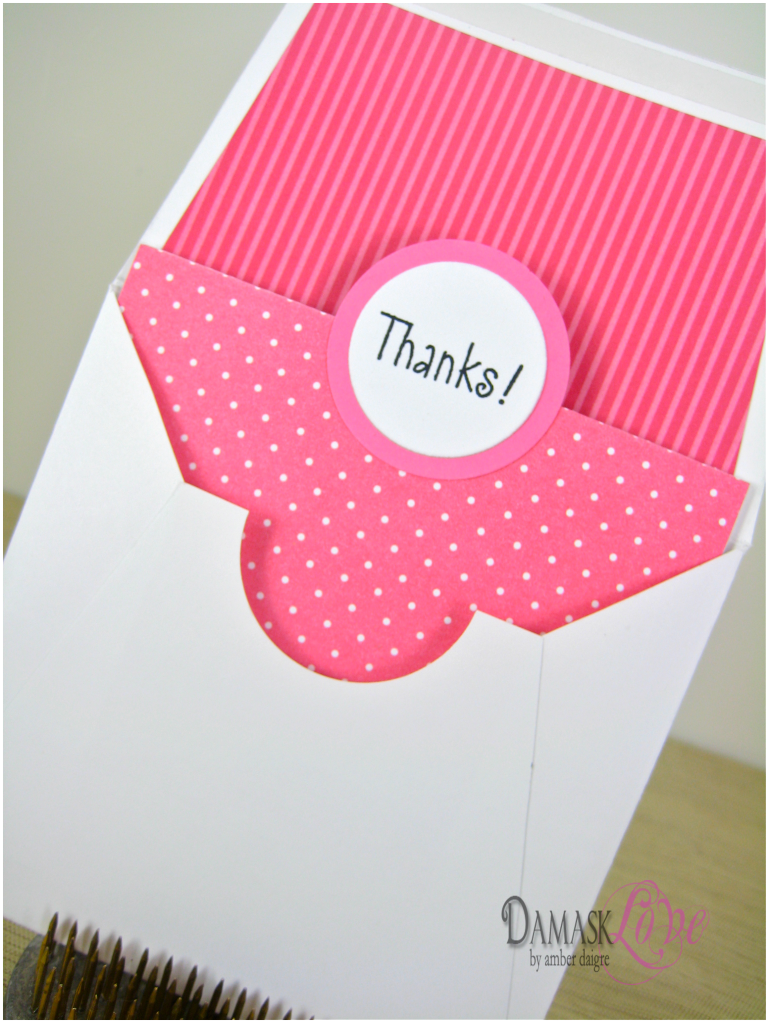 The sentiment peeks up from the envelope!!! I mean – seriously, I'm in love.
When the recipient receives this card – they'll get a fun little surprise when they open the envelope.
Then, just pull up on the circle tab to read a thoughtful & friendly note.
To round out the cuteness, I had to make this a set!
A lovely rainbow of cheery colors. Each has it's own envelope too!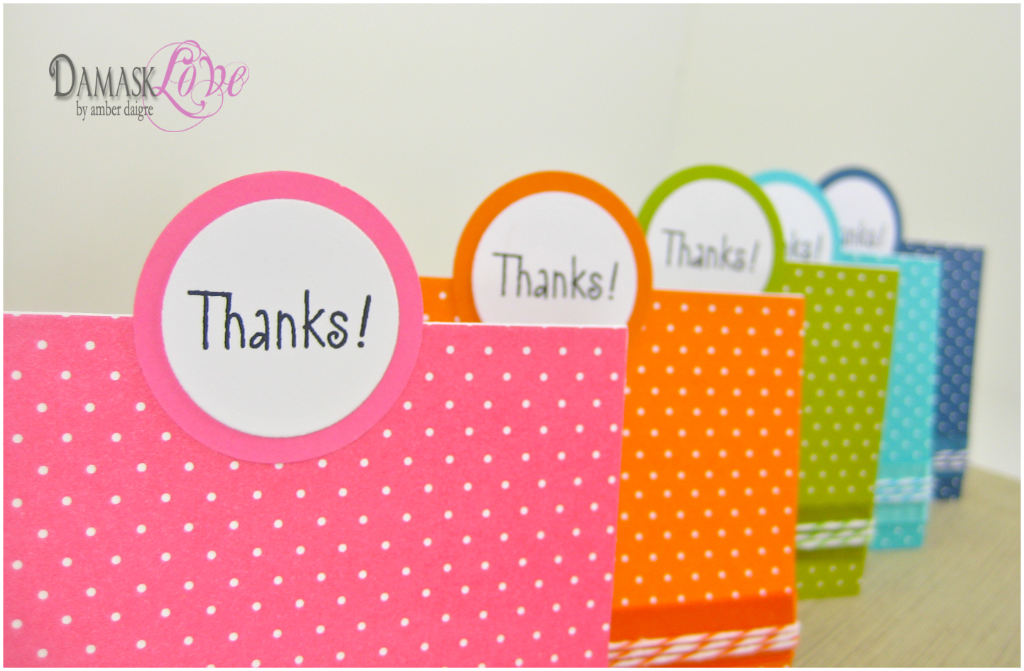 And on that "note" – I'll say adios and thanks for stopping by!
Supplies (all Papertrey Ink unless otherwise noted):
Stamps: Fiskars Thank You stamp set
Paper: Hibiscus Burst, Orange Zest, Simply Chartreuse, Hawaiian Shores, Enchanted Evening, Bitty Dots patterned paper, Stamper's Select white cardstock, Stampin' Up Brights Designer Paper Stack
Ink: True Black
Other: Nestabilities Classic Circles Small, Ribbon (Raspberry Fizz, Orange Zest, Simply Chartreuse, Hawaiian Shores, Enchanted Evening), Divine Twine (Cotton Candy, Orange, Aqua, Green Apple, Blueberry).