**Today's a double header – so check out both posts!**
—
One thing I love about papercrafting is how it brings me back to the kinds of projects I did in elementary school as a kid. I loved art class and I loved that I could be crafty and creative during an otherwise mundane school day.
Every once in a while, I like to think back on those elementary school art projects and revamp them – with my current, more mature perspective.
Earlier this week I was struck with inspiration that was a total throwback.
Maile Belles designed this ultra cute tag which caught my attention.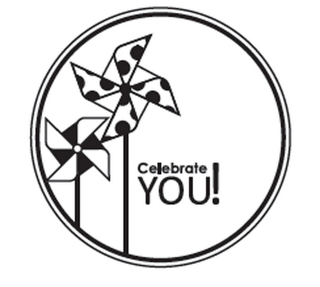 I love the simplicity of it and immediately a project was brewing in my head.
The image reminded me of those paper pinwheels I made as a kid. The kind that you fastened to a plastic straw with a brad. The kind that you could blow and make spin. The kind that would never work for me and I would end up dizzy just trying to get the darn thing to turn – just a quarter turn!
Well, anyway – Maile's image inspired me to revive the paper pinwheel.
First I made a super simple card using Maile's design.
Next I tackled those pinwheels!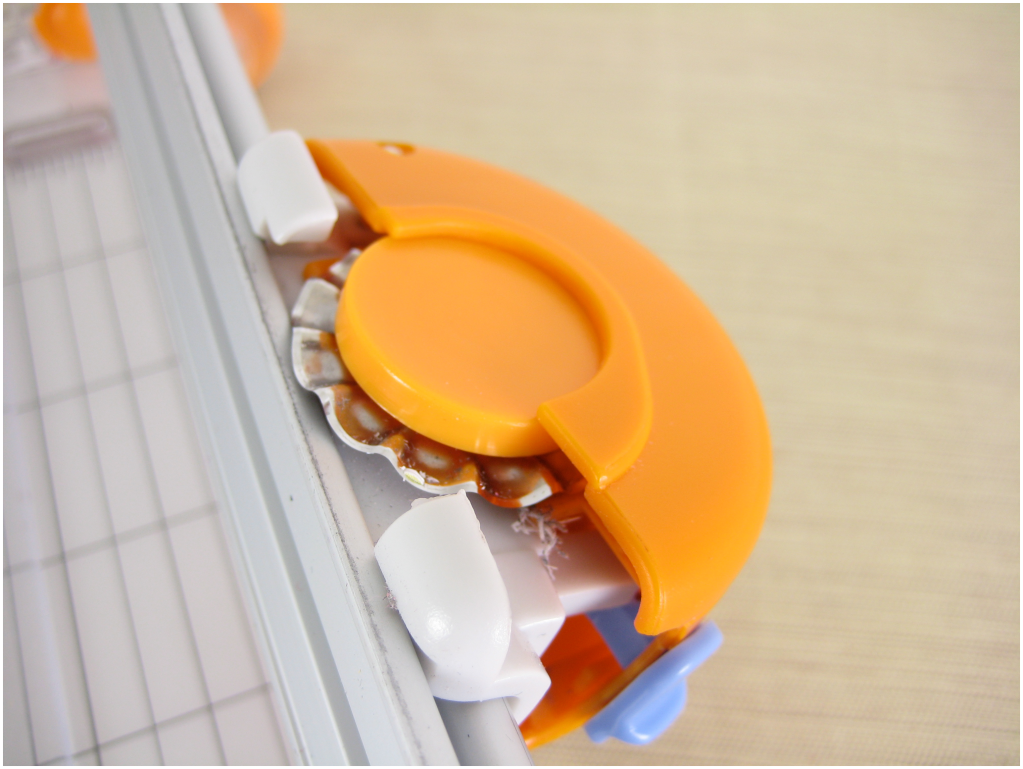 Next, I cut out squares (3″, 4″ and 5″) and scored them on the diagonal.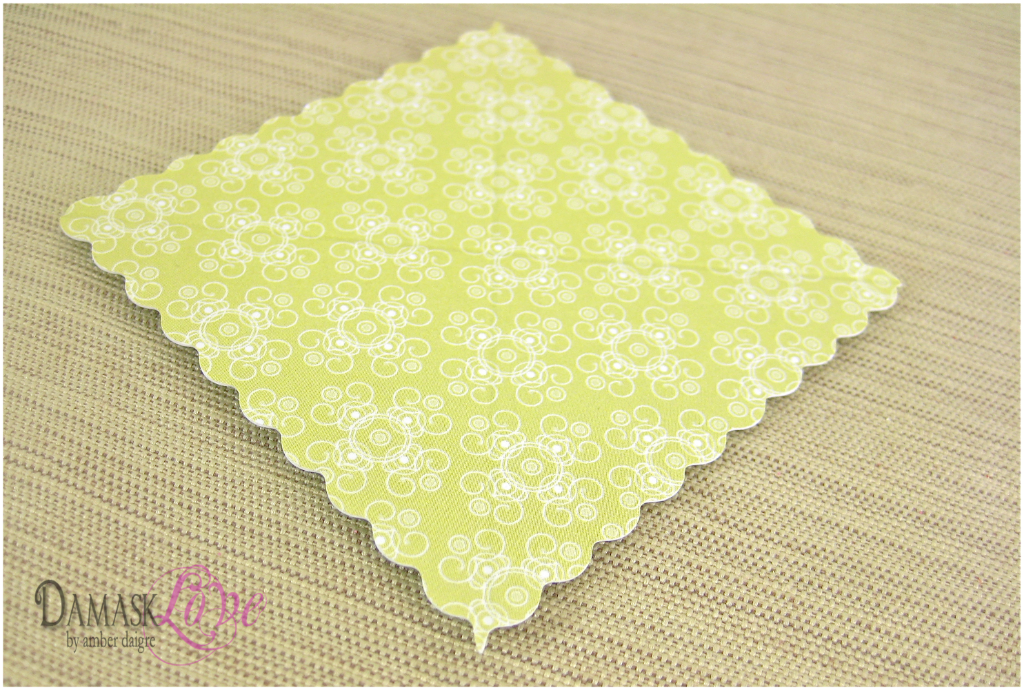 Then I used my scalloped scissors to cut on the diagonal scores – stopping just shy of the middle of the square.
Then I simply adhered every other corner to the center of the square. Zots worked GREAT for this – those things are so sticky!!
I decorated the pinwheel centers with buttons and used skewers for the bottoms of the pinwheels. I used a sweet little circle of Melon Berry felt to adhere the skewer. I love that pop of color.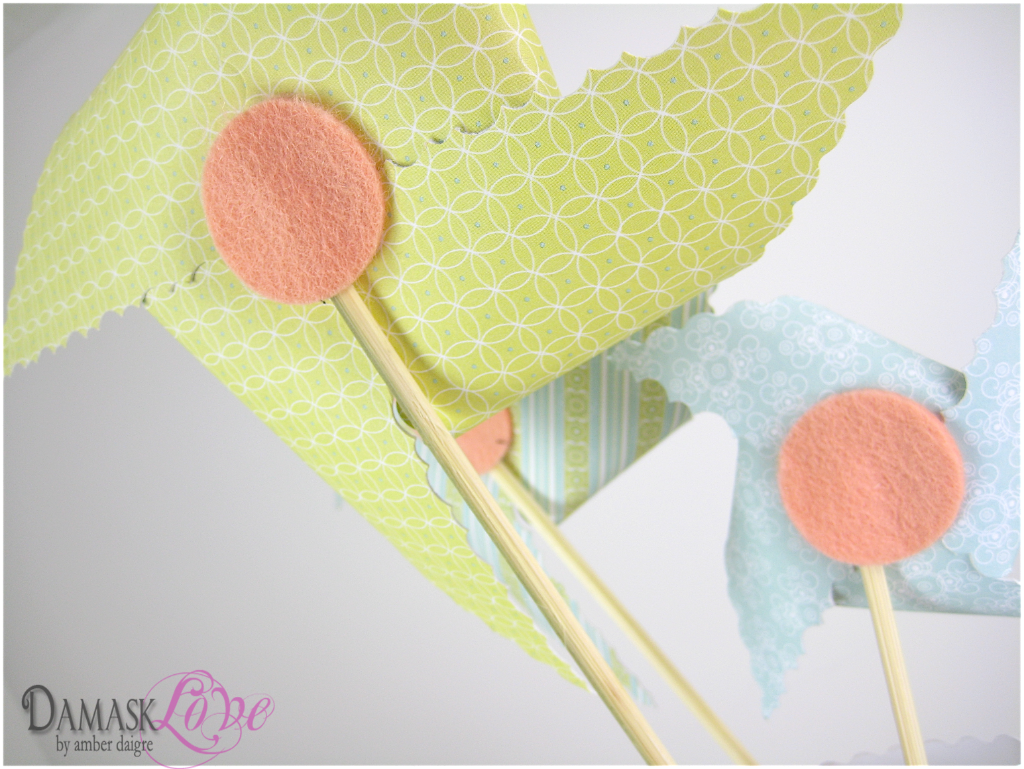 From here the possibilities are endless for how you can use this cute little bouquet of pinwheels.
– use a mini clothespin to attach a picture of you and a special friend
– attach flags to each pinwheel with handwritten notes about why you appreciate the gift recipient
– fill the base container with candy
– use as centerpieces for a child's birthday party
– instead of skewers, use Pixie Sticks!
– instead of buttons, use Hershey's Kisses
– use a single pinwheel as an accent in a floral arrangement
…I could go on and on …you get the idea!
I challenged myself again with colors that I typically do not pair together.
Here's the result…let me know what you think.
I kept it simple with a few touches of style – I love that woodgrain impression!
Also – I opted to not weave twine through the button holes – I think it creates more of a minimalist feel.
Have a wonderful day!
Supplies (All Papertrey Ink unless otherwise noted):
Stamps: Background Basics: Tin Types
Paper: Aqua Mist, Vintage Cream, Kraft, Baby Blessing patterned paper
Other: Cuttlebug Polka Dot embossing folder, Martha Stewart's Bakers Twine, Pure Poppy satin ribbon, Tombow Watercolor Markers
Paper: Baby Blessing patterned paper, Stamper's Select white cardstock, Aqua Mist cardstock
Other: Fiskar's Rotary Paper Trimmer, Fiskar's Scallop Blade, Zots, Holiday Button Mix, skewers, Melon Berry felt
Retro Background Thank You:
Paper: Dark Chocolate, Kraft, patterned paper (manufacturer unknown)
Other: Woodgrain Impression Plate, Holiday Mix buttons, packing twine (manufacturer unknown)