Day one of my fancy dancy new blog and my very first Papertrey Ink Blog Hop Challenge – talk about an exciting way to get things started!
For those who are unfamiliar, Papertrey Ink is only the most fabulous place for all things crafty. They do it all – and they do it all so, so well. Every month a challenge is issued and this month's challenge is to create something using a stamp set that has gone without any love 🙁
I only had one set that met this criteria, so it was a pretty easy decision for what I would use for this challenge.
The Friendship Jar Stamp Set is a PTI favorite, and it feels like blasphemy to have not used it yet! I think I've been intimidated by it, since it has a country-side feel to it – which really isn't my "go-to" motif – living in the middle of Miami, Florida, I'm sure you can imagine why that might be the case.
Anywho, I set out to use the Friendship Jar set in a way that is more in line with my own personal style – clean lines and contemporary.  After some thought, I realized it might be cool to monogram the jar – like the monogrammed glassware that you can get at Williams-Sonoma!
I decided to use the *new* monogram of one of my best friends who recently got married. The jar stamp is PERFECT for her – since she had mason jar tea lights hanging from the trees at her wedding (it was beautiful!) So, now that you know the story – here's the result!
I used Fresh Alphabet for the middle letter of the monogram and flanked it with smaller letters from Simple Alphabet. This gave me the exact look that I wanted!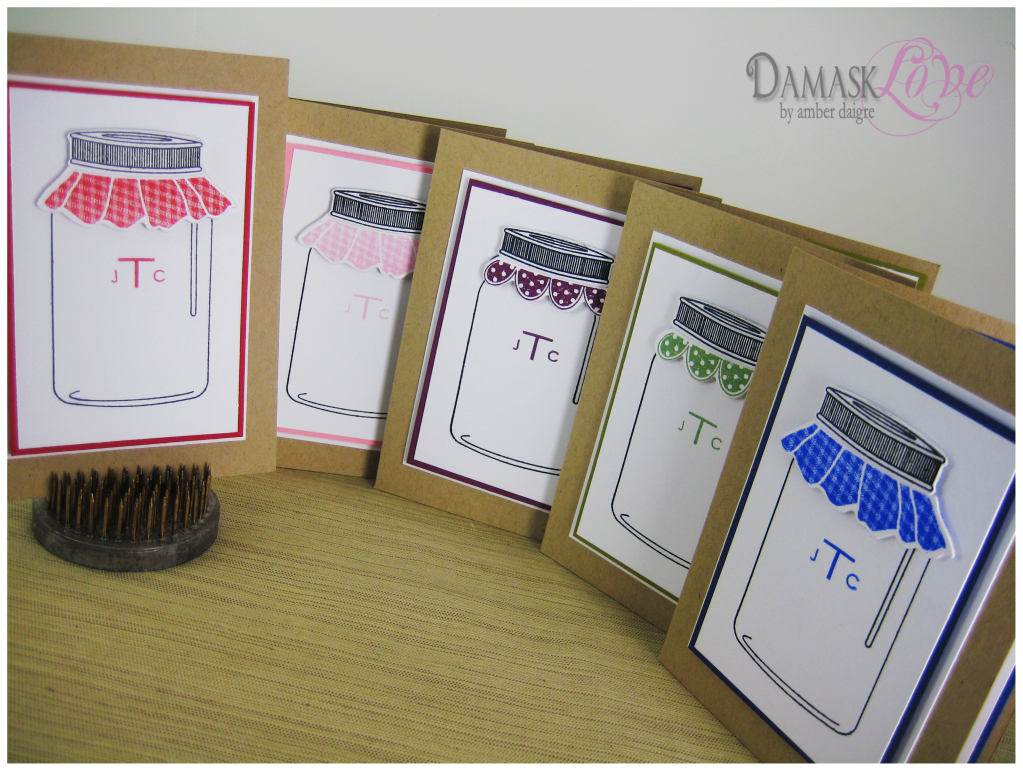 And you can't make a card set without some matching envelopes, right?!  So I pulled out my Martha Stewart Score Board and made some envelopes and liners. I really love seeing these envelopes lined up like little brightly colored soldiers!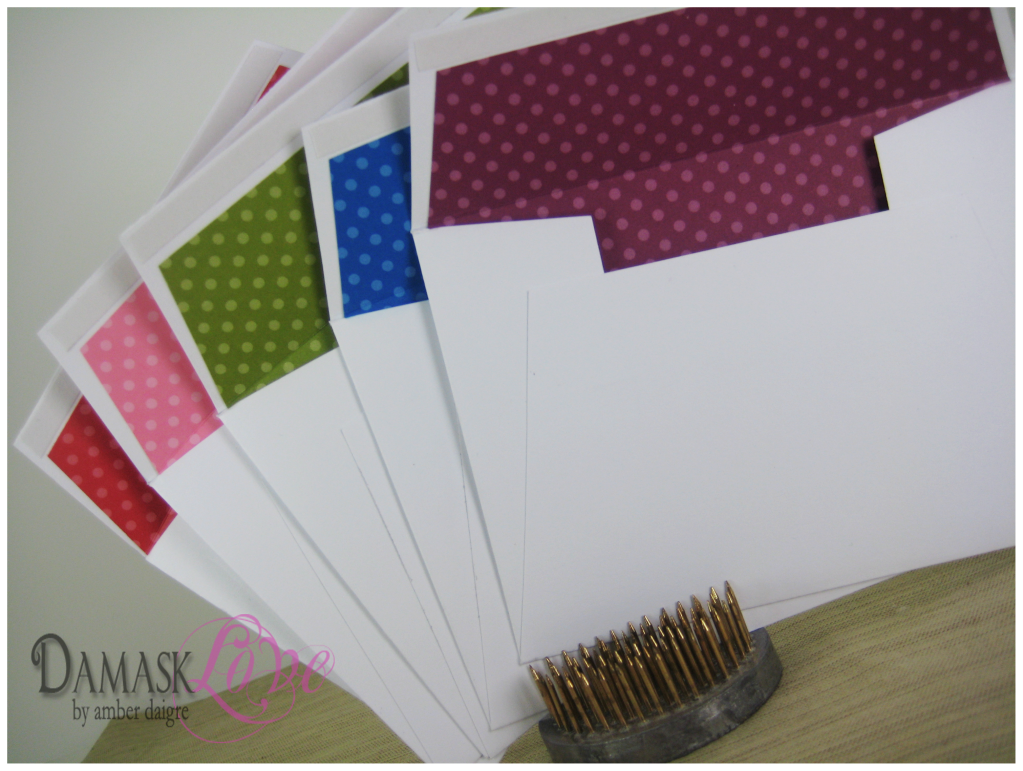 Here's the whole gang:
And as long as I have cards and envelopes – why not a box for them all. With two sheets of PTI Clearly Cardstock and a little scoring, here's what I was able to make: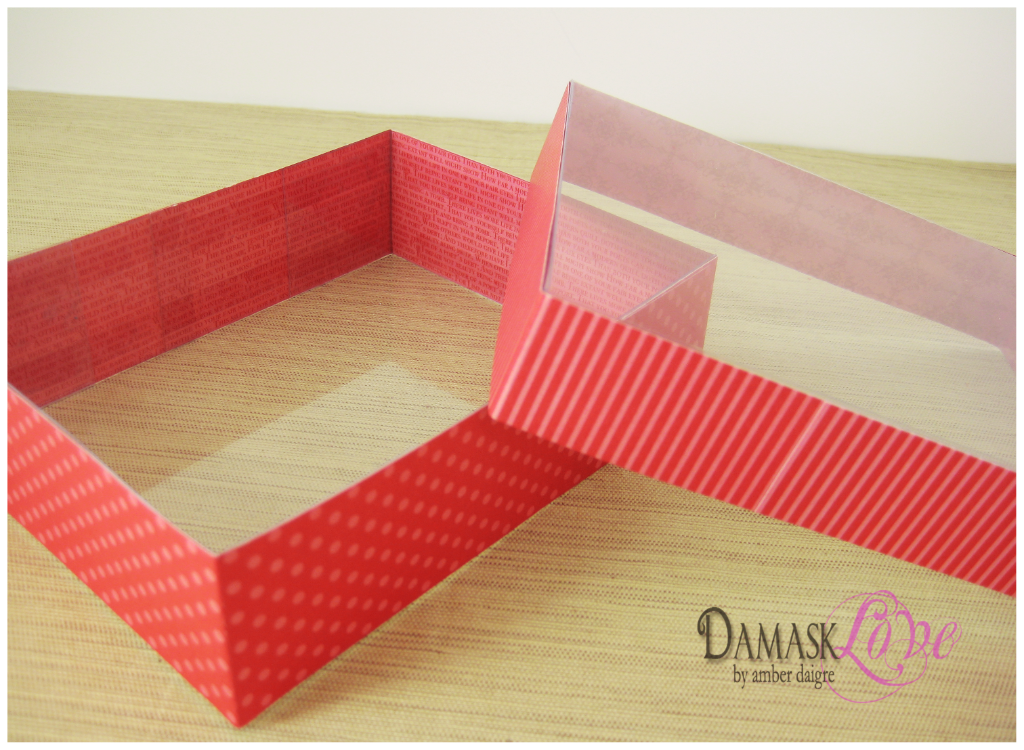 Boxed it up: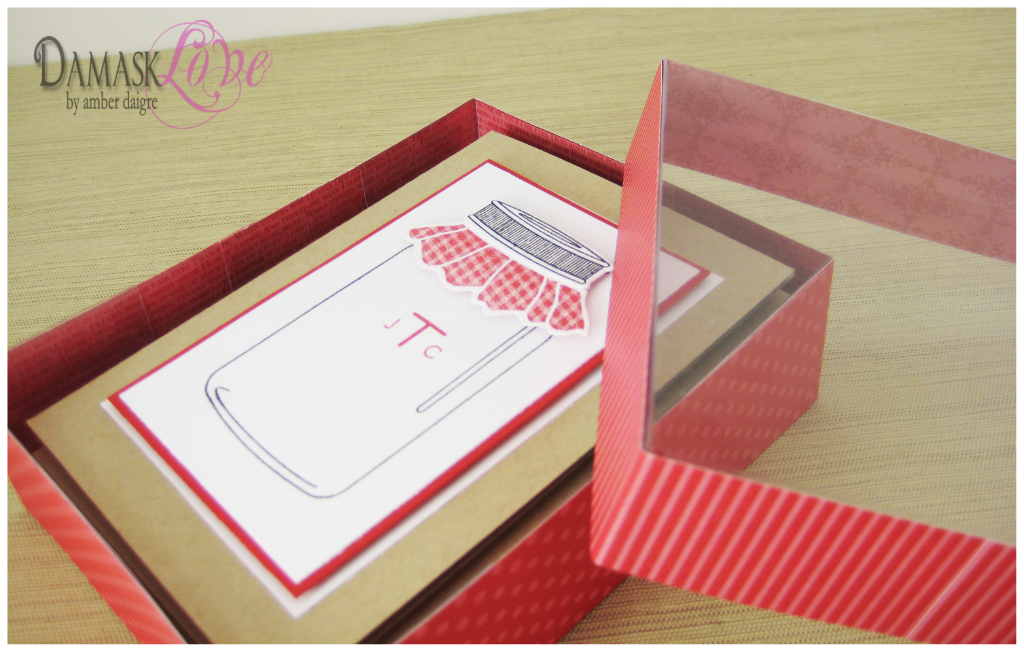 A cute little ribbon:
And we're done!
I put these in the mail today (so, Jenni – you can go ahead and start stalking your mailman:-)
So happy to have made such a special gift for my first blog post!
Supplies:
Stamps: Papertrey Ink (PTI) Friendship Jar, PTI Simple Alphabet, PTI Fresh Alphabet
Paper: Stampin Up Designer Series Paper Patterns Stack – Brights Collection, Leftover scraps for the card mat layers, PTI Kraft Cardstock, PTI Clearly Cardstock
Other: Martha Stewart Score Board, Michael's Celebrate It! Basic-Basic Ribbon in Red Grosgrain with White Stitching, PTI Friendship Jar and Lid Die, PTI Friendship Jar Jar Toppers Die