Today is a big day! Today marks exactly one year since I started blogging and it just so happens that today's occasion coincides with the Papertrey Ink monthly blog hop – so of course I'm playing along.
Before I get to the projects – and boy are there some projects – I wanted to share some more of my ramblings about the oh so wonderful world of crafting. Yesterday, I brought up my struggle with competition and letting it take over my passion for this hobby. It was great to read everyone's thoughts and insight on the topic. I loved the dialogue! As frustrating as it is to feel my competitive nature creep up when it comes to crafting – there is a much bigger and better side to this hobby that makes it easy to stay motivated!
I have been 100% amazed at how supportive, friendly and kind this community is. I've certainly come across my fair share of nasty commenters, nay-sayers and generally unpleasant people – but those experiences are in the minority, by far – although they do make for a rather amusing stories! (Some people can get really nasty about cardstock and stamps! Geez Louis!)
I've come to "know" several crafty people and each has been a true gem! I remember going to Stamp-A-Faire and having dinner with a room full of crafty ladies. We had the best time and it was wonderful getting to know everyone! I truly get the sense that this crafting community is full of cheerleaders and go-getters who enjoy encouraging each other – I love it!
It's a blessing to have found this creative outlet and a community of supporters who are always ready to lend a hand, give a compliment or simply come by the blog to say "Hi" – it's positively fabulous!
Now onto today's projects – this is a long post so I hope you'll hang in there!
The  assignment for this month's Papertrey Blog Hop is to pick a favorite project from the past year and use it as inspiration for a second card!
This challenge totally fits in with my recent "Project Do Over" posts. Today, though, I'm taking a break from the projects that I don't like and choosing two do-overs that are favorites of mine.
First up is a card I made for another PTI Blog Hop: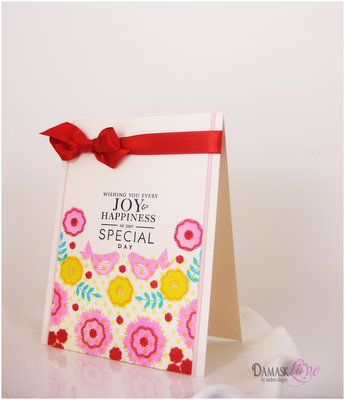 I had such fun stamping out this folk artsy pattern and I was so proud of my bow! Bows are just not my thing, but here it worked and I love it!
For my makeover card, I stamped a similar folk artsy design using several stamps from several different sets. I used a softer, more muted, Valentinesy color scheme this time around.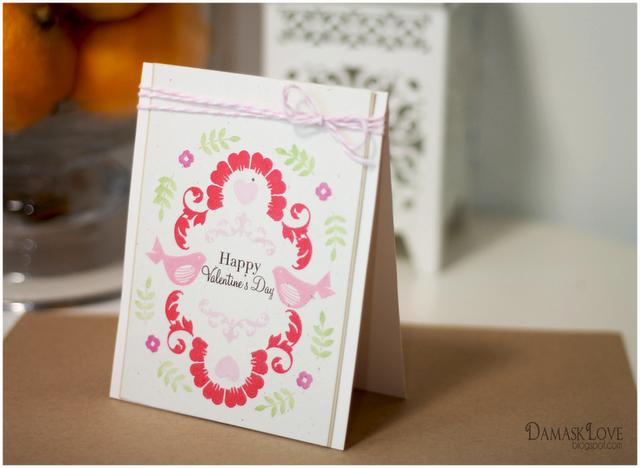 It's so much fun to play around with stamps to see how they can be combined!
To create the symmetrical design, I started by using a pencil to divide the piece of cardstock into four  quadrants, with the top two quadrants being a little bigger to account for the twine I planned to tie at the top. Then I stamped the design using the pencil lines as guides for keeping things even.
My second project is a card make-over and a CASE – I'll explain:
This card is one of my all time favorites:
I love the colors and the layout, with the blooms all gathered on the side of the card. For my makeover of this card, I'm actually CASEing a card that I saw on the
Snow & Graham
site.
(P.S. If you're not familiar with Snow & Graham – you will love it! So much beautiful stationery and so much inspiration)
This is the card that I saw and loved:
Similar to my card, this one has the flowers sort of gathered onto one side with a simple sentiment perched within the white space.
So, with this card and my card in mind, I did something that I try to avoid. I CASED this card. It took a little creativity to recreate this layout, which made me feel a bit better about replicating the design.
Here's what I did: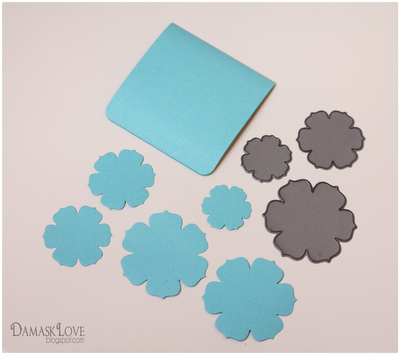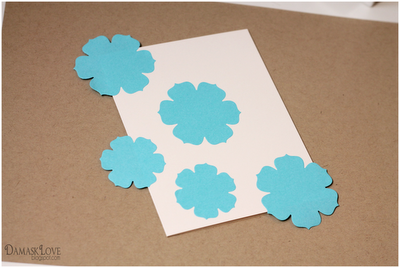 Next, I simply adhered the die cuts on the cardfront.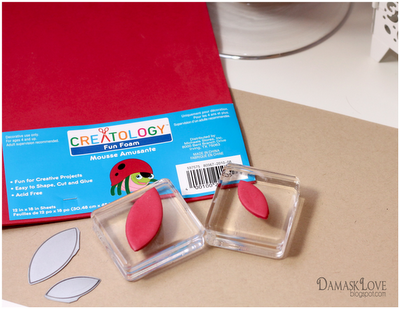 I needed to create solid leave stamps for this card and since I don't own any, I made some using the PTI Sending You dies and fun foam. Just die cut the shapes from the foam and adhere to an acrylic block.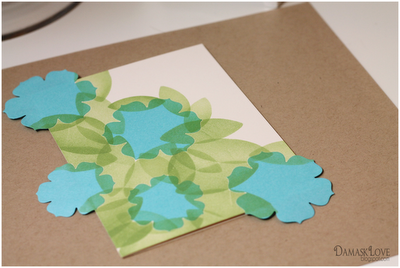 I used the foam stamps to stamp solid leaf images all around the die cut masks. When doing this, be sure to stamp all edges of each mask to leave a clean, crisp negative image when they're removed.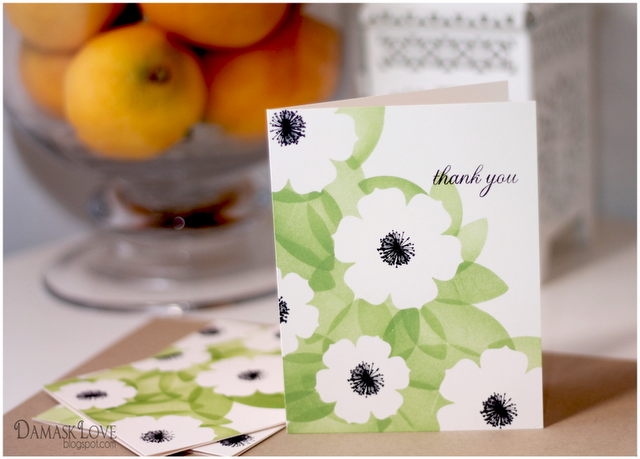 Once removed, I stamped the sentiment and centers on the flowers using the small dandelion image from the Botanical Silhouette Anniversary Set.
I know it's a lot of photos and words – but I promise this is a really quick card to pull together!
Okee Dokee – I'm done (finally, right?!)
I hope I haven't annoyed you with today's long post. I love both of these projects and I hope they give you some ideas for creating fun cards of your own!
Have a great day!
Supplies:
Folk Art Card #2:
Stamps: Papertrey Ink (Mat Stack 5 {red flourishes}, Christmas Friends {bird images}, Sending You {green leaves}, Botanical Silhouettes {small pink flowers}, Mat Stack 1 {pink flourishes above and below sentiment}, Love Birds {sentiment}) Hero Arts (Sweet Hearts {heart images})
Ink: Impress Fresh Ink (Basil, Pink Lemonade, Sugar, Strawberry, Fuchsia
Cardstock: Papertrey Ink: Rustic Cream, Fine Linen, Vintage Cream)
Other: Pink baker's twine
Masked Thank You Card:
Stamps: Papertrey Ink (Inside & Out Thank You, Botanical Silhouettes)
Ink: Impress Fresh Ink (Basil),  Ranger Industries (Jet Black)
Cardstock: Papertrey Ink (Vintage Cream)
Other: Papertrey Ink (Sending You Die collection)