When it's all said and done, I will have spend at least 5 years of my life playing with fonts. Don't lie. You're the same way.
I will sit and search for fonts for hours. I've dreamt of fonts. I've got a problem. Clearly.
So obviously, I'm a little bit obsessed with all the handwritten, scripty sentiment dies that have come on the scene recently. I love this one, this one and I really love this one.
With my love of fonts and a little creativity, I came up with this simple technique for creating beautiful focal points on simple stationery. If you saw THIS, THIS or THIS post from the Damask Love archives you already know how to create partial die cuts – so today we're taking that technique one step further with a quick, simple variation. Here's how it's done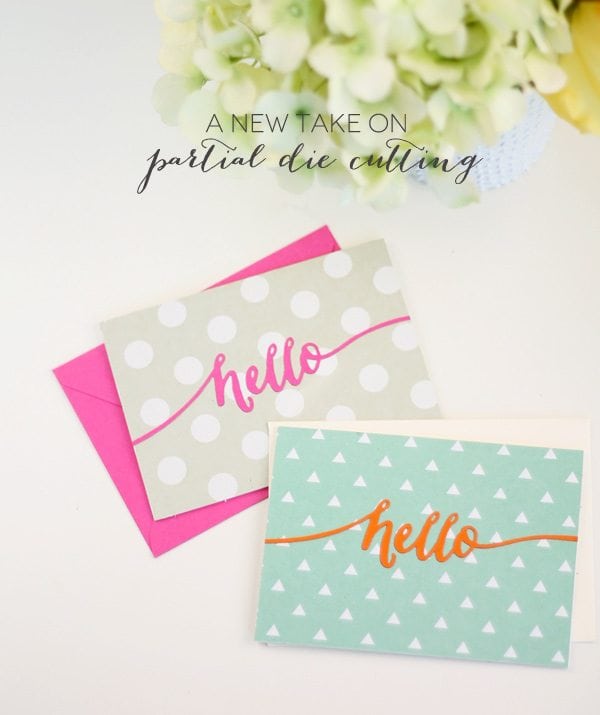 So with this simple variation on partial die cutting, you can transform those word dies into something special.