Happy Friday, crafty friends!
Today I'm gonna do something a little differently around here…I mean, I'm the boss of this blog and I can tell it to do whatever I want!
Today, instead of one project…I'm sharing a bunch of fun, simple projects that are super easy to execute!
The theme: Monogrammed Stationery.
The reason: I just completed a TON of handmade stationery sets for a client's wedding. She'll be gifting a set to each of her bridesmaids.
The other reason: I posted yesterday and my post went missing! I really don't have the energy to retype all my blabby blab, so I'll just save that little tarjeta (that's "card" in spanish) for another day.
The other other reason: Nothing makes me happier than an orderly queue of colorful, coordinated cards.  (How's that for some awesome alliteration!?)


The background: I was recently contacted, oops, I mean, commissioned ("commissioned" sounds way fancier, right?!)  by a local blog reader to design a slew of thank you cards and stationery for her wedding party. She let me know the individual styles of each bridesmaid – and she let me know that the sets should be simple. Other than that, I had free reign, oops I mean carte blanche (another fancy word:-) to design the look of each set. A crafter's dream come true!
So, today, I'm going to share with you the sets that I made and the "feel" I was going for with each (brace yourself for a million-bajillion photos!)
First up:  
Mod Whimsy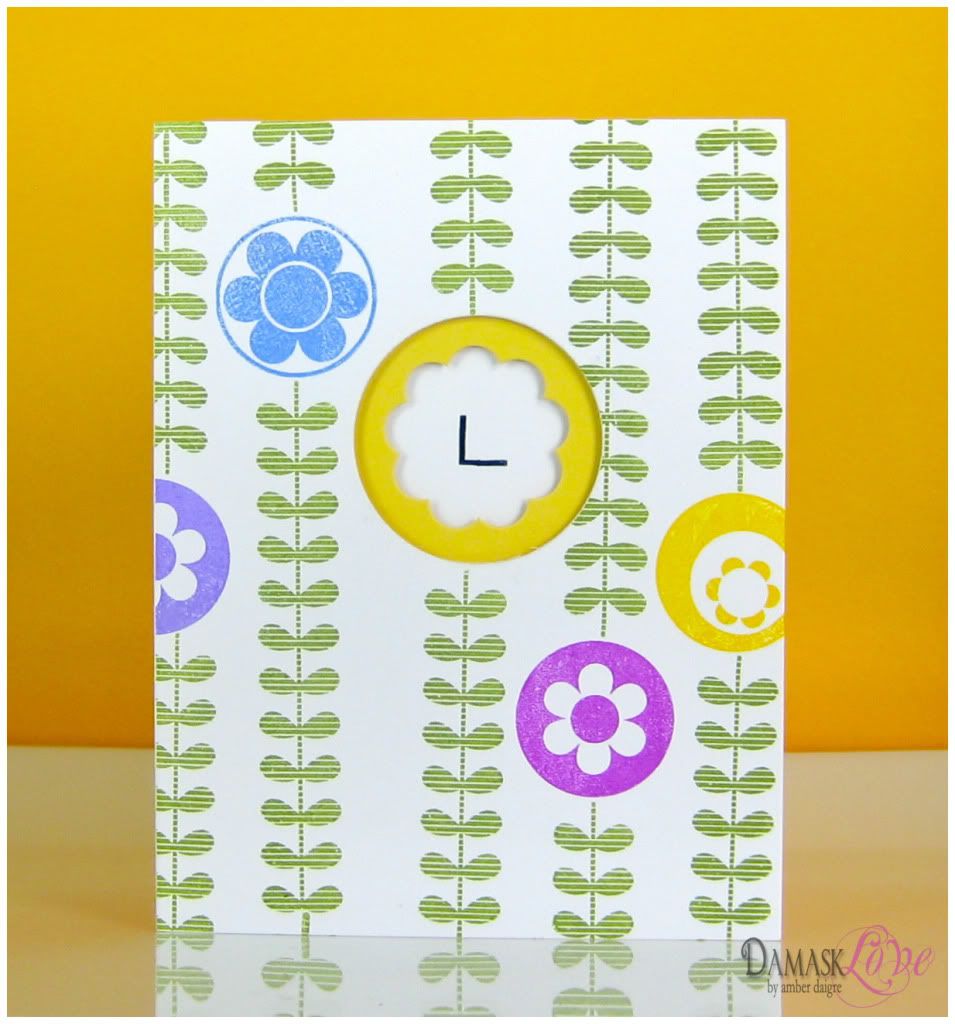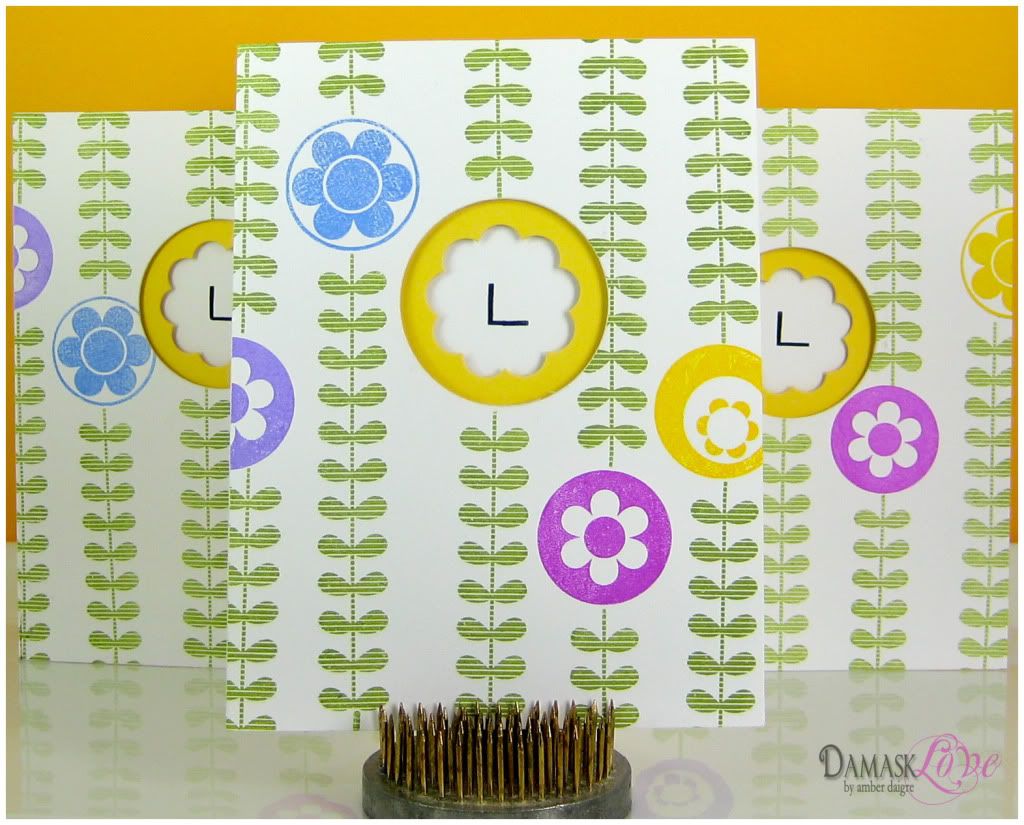 a trio of monogrammed cards – kinda like a little singing group or something!
Next:  
Simple with a touch of vintage
Third:
Strikingly Modern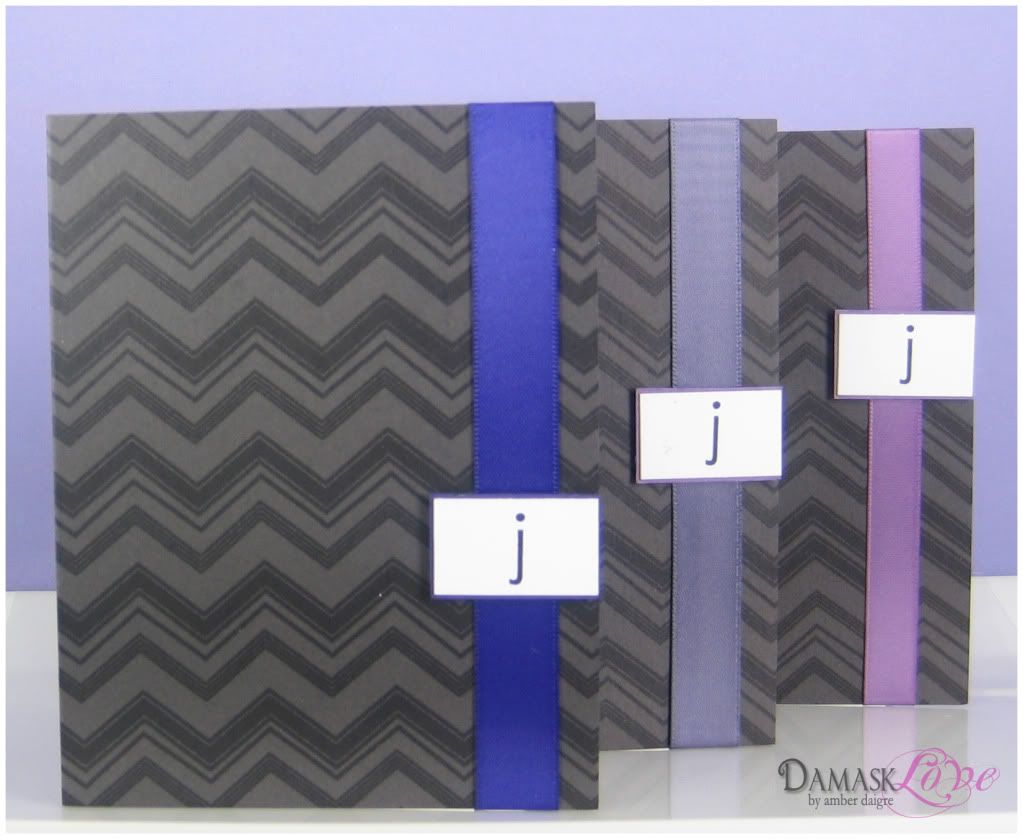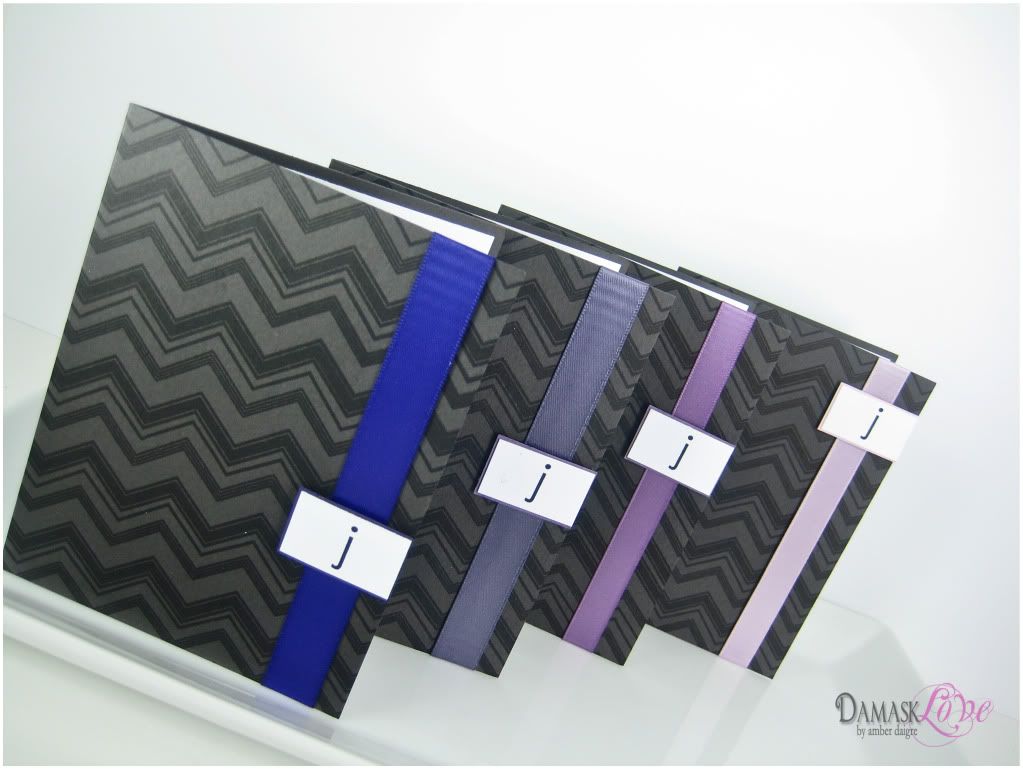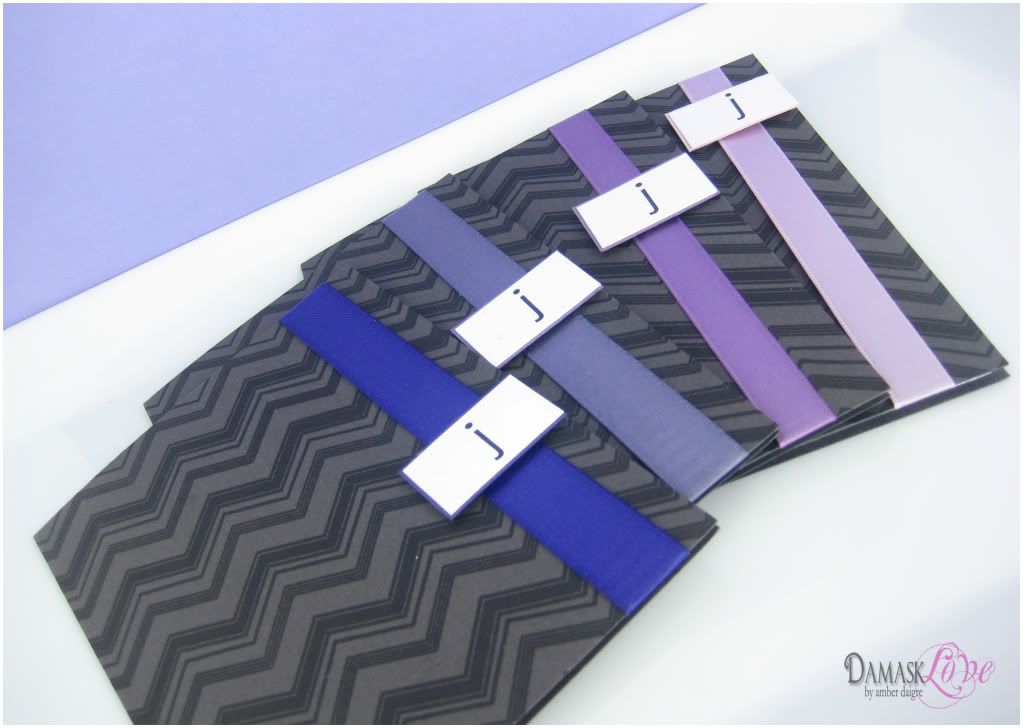 Last:
Sweet & Fun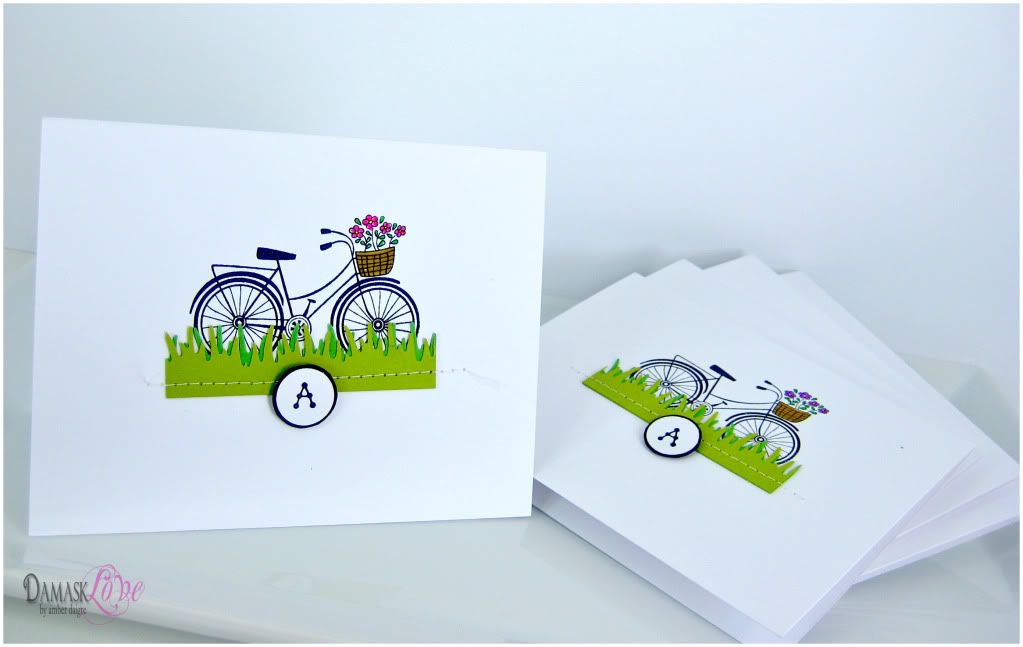 This last set is my personal fave, because nothing make my heart go pitter-patter like a clean white card with a single, bright focal image!
I hope this tour through my Monogrammed Madness has added a bit of fun to your day!
Thanks for stopping by for some Damask Love!