I love acrylic things. I love monogram things. Today they meet and become best friends forever and ever.
While I was wandering the aisles of The Container Store for Crib Meets Craft I came across this acrylic hinged box and knew I could do something crafty with it. Fact: if you wander around long enough, you'll find something. I am the queen of wandering.
This acrylic box is really easy to make and packs a punch. It's a great holiday gift, which is exactly what I'm planning to do. After making one for myself, just to be sure that it worked, I've made three more for friends. The acrylic boxes are only $8.99 which makes this gift idea really affordable.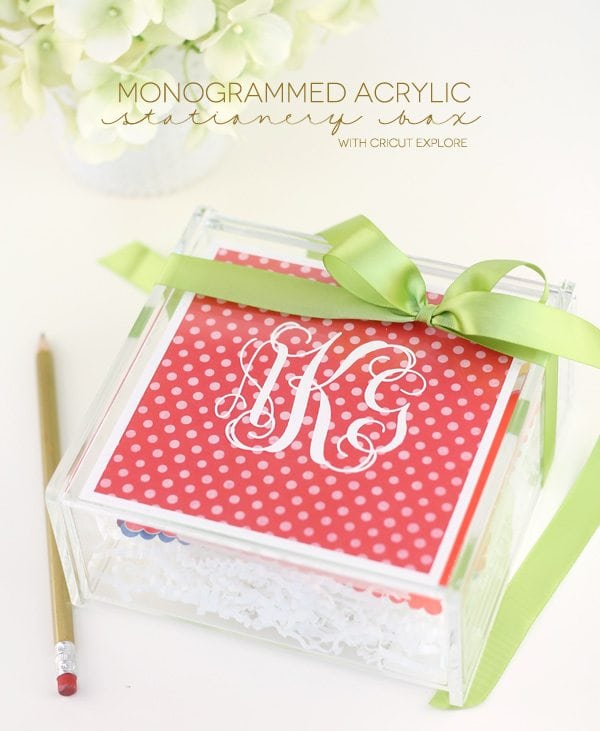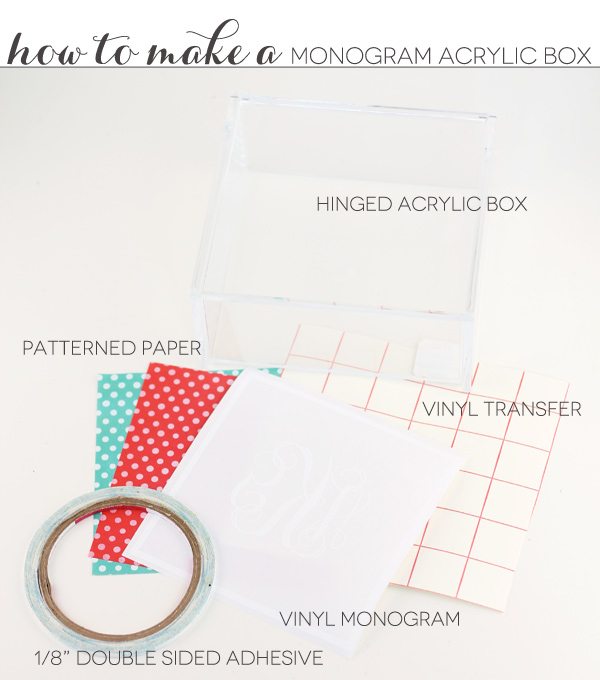 If you opt to recreate the project exactly, you'll want to size everything to 5″ square. The top of the acrylic box measures 5.5″ square so keeping everything at 5″ will ensure that your monogram and patterned paper fits.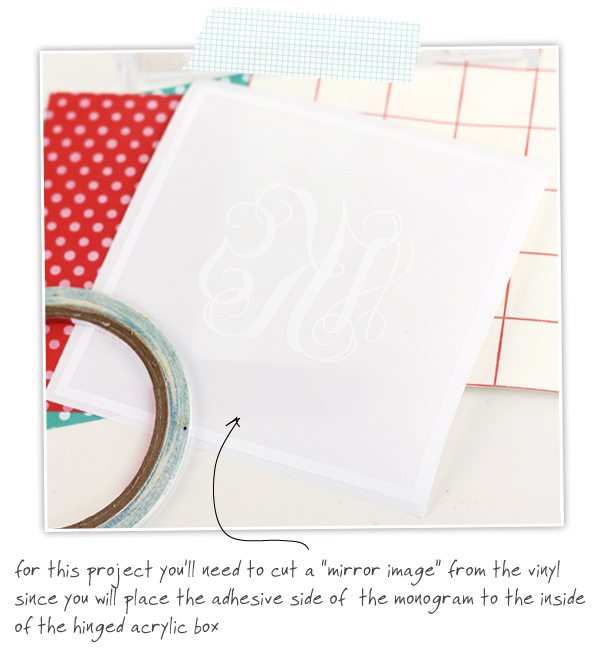 If you need some pointers on creating and cutting your own monogram, take a peek at THIS post from the archives that will walk you through the process.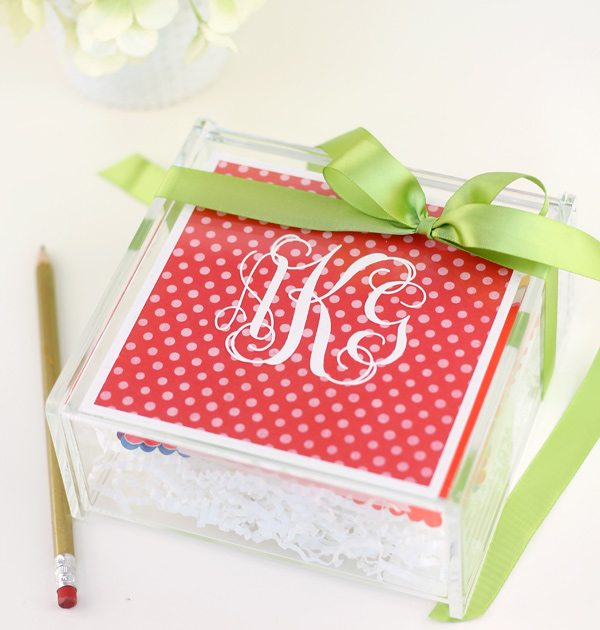 The options for filling up this gift box are endless. Actually, I take that back. I sort of hate it when people tell you that the "options are endless" because in reality – the options almost always have an end. Like, you can't put a horse in this gift box…or $100 worth of pennies…or a grandfather clock. Nope, those won't work. Stationery, though? that'll fit perfectly. Or candies. Or cookies. Those will all work.
I went with stationery. The same stationery from THIS post. Because it just coordinated so nicely.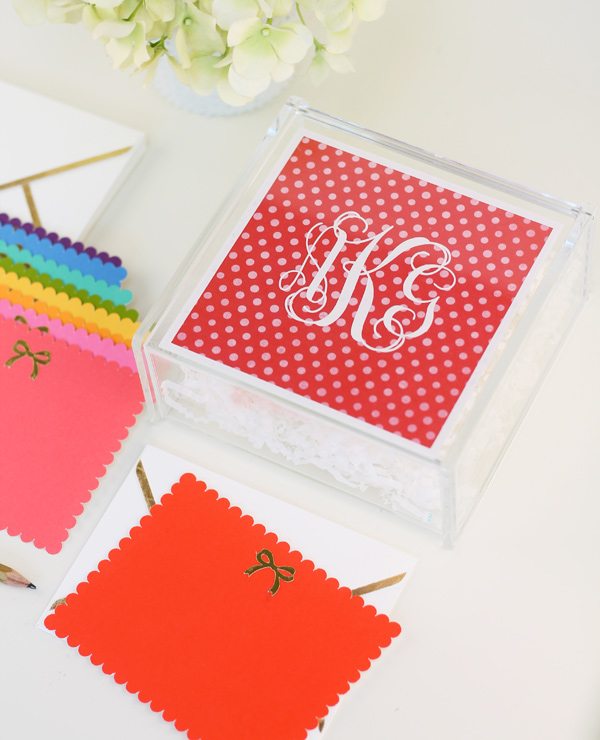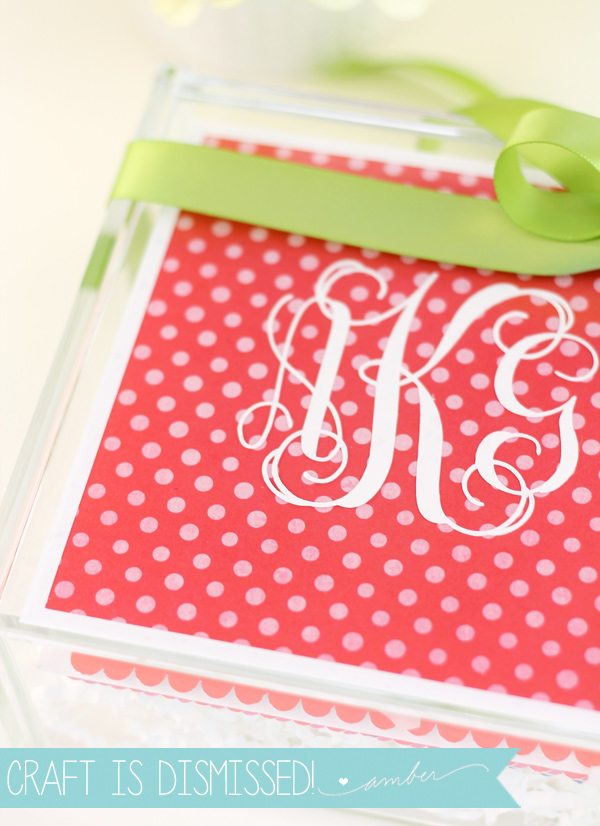 You should probably make a bunch of these. It's a great way to make friends and let people know that you've got awesome monogramming skillz.
This post was completed as part of Round 4 of the Cricut Design Space Star competition. For more Cricut Explore inspiration, follow the #designspacestar hashtag on instagram where lots of other talented craft pushers are sharing their own creations!