When I was about 12 years old, I convinced my mom that we needed to own a helium tank. So for most of my middle school and high school years, we had a small helium tank that I would pull out every so often to create balloon bouquets for friends. Moral of the story: I've been serious about crafting for a long time.
These days, we don't have any room for a helium tank but that doesn't mean I can't get crafty with balloons – especially when those balloons are 6″ mini, heart shaped balloons embellished with die cut stickers, printable tags and bags of candy. Yeah. I dare you to come up with a cuter valentine favor. These are easy to assemble and great for mass production.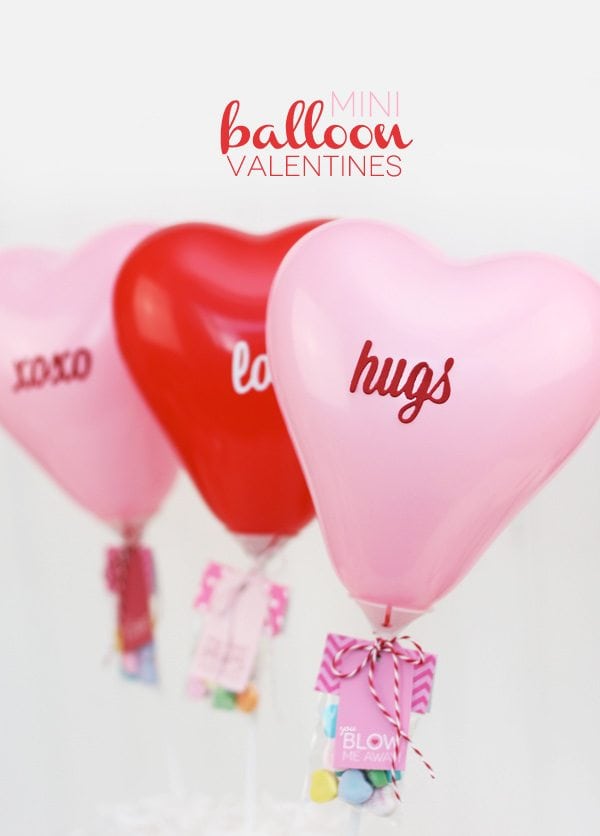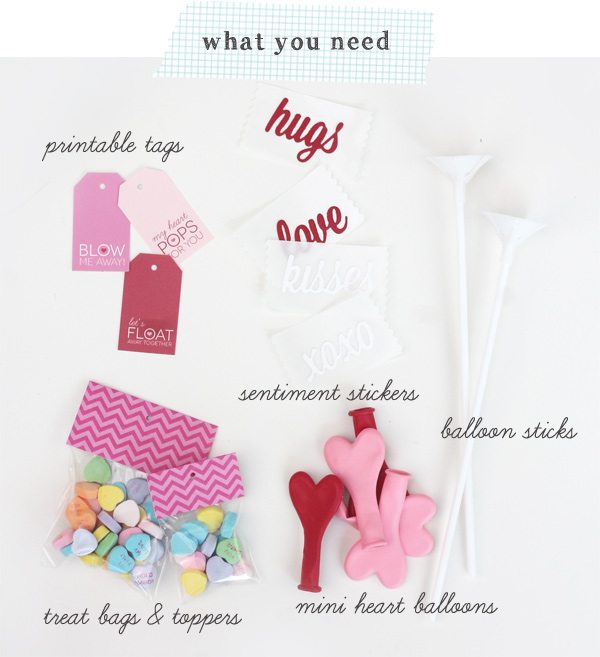 It's unlikely that you have all of these supplies on hand, but don't worry. I've got you covered…just keep scrolling. And since you probably don't have a helium tank, the balloon sticks are a great way to gift these 6″ mini heart balloons. Just fill them up with those trusty lungs of yours and place them atop the balloon stick holder and your balloon will "float" perfectly.
For the little, lovely die cut sentiments, I used MFTStamps Lots of Love dies, which I cut from cardstock then ran through my Xyron Sticker Maker – I seriously love that thing so bad.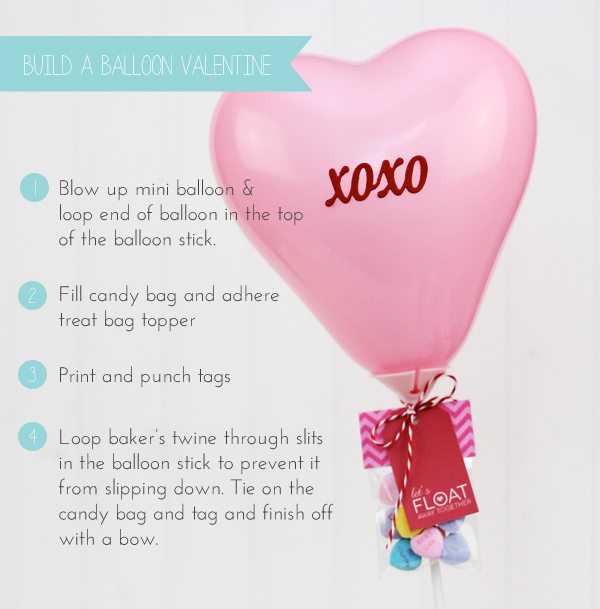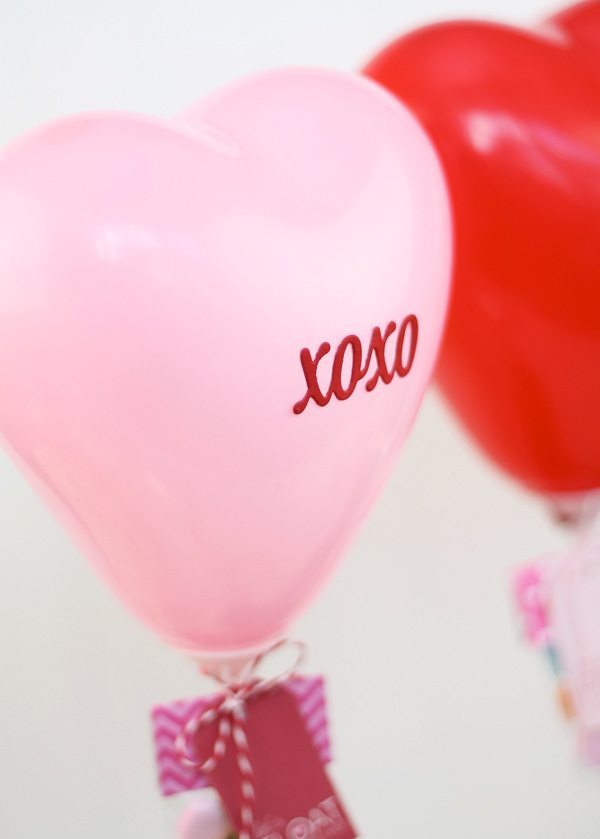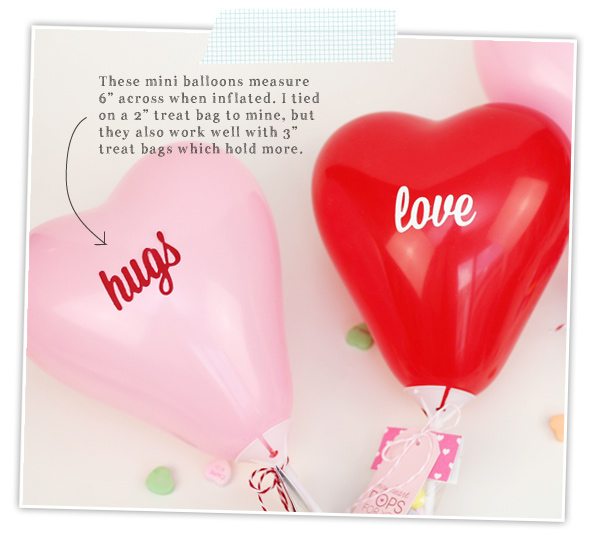 And to make your life a million times easier when making these favors, I've got a few things up my sleeve. First, I've got a free printable that creates adorable tags that coordinate perfectly with these mini balloons.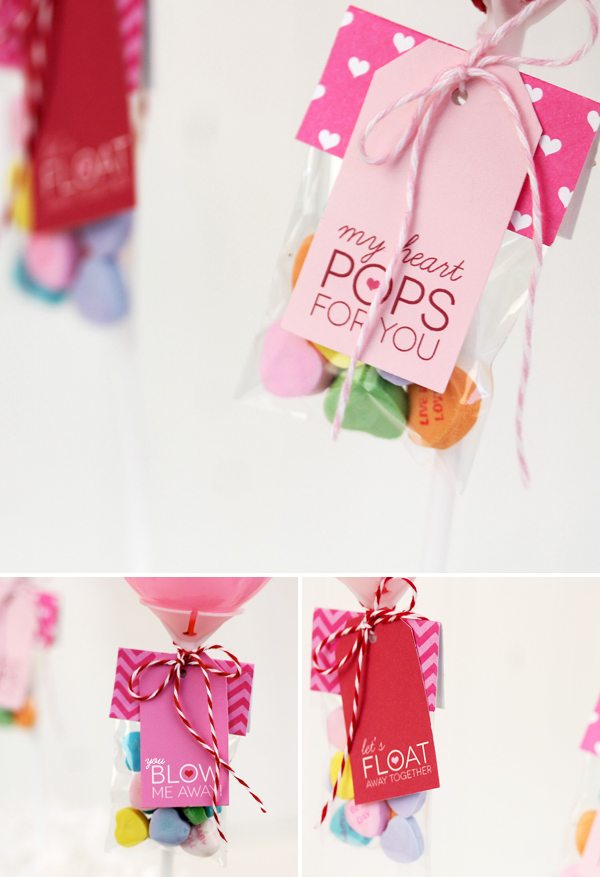 Now that you have the printables, you may want to get a hold of some of those supplies that you don't have on hand yet…which is why I put together a few kits that include everything you need! These kits are all packed up and ready to be sent out via Priority Mail (domestic shipping only) meaning yours should arrive in time for you to assemble and hand out on Valentine's Day.