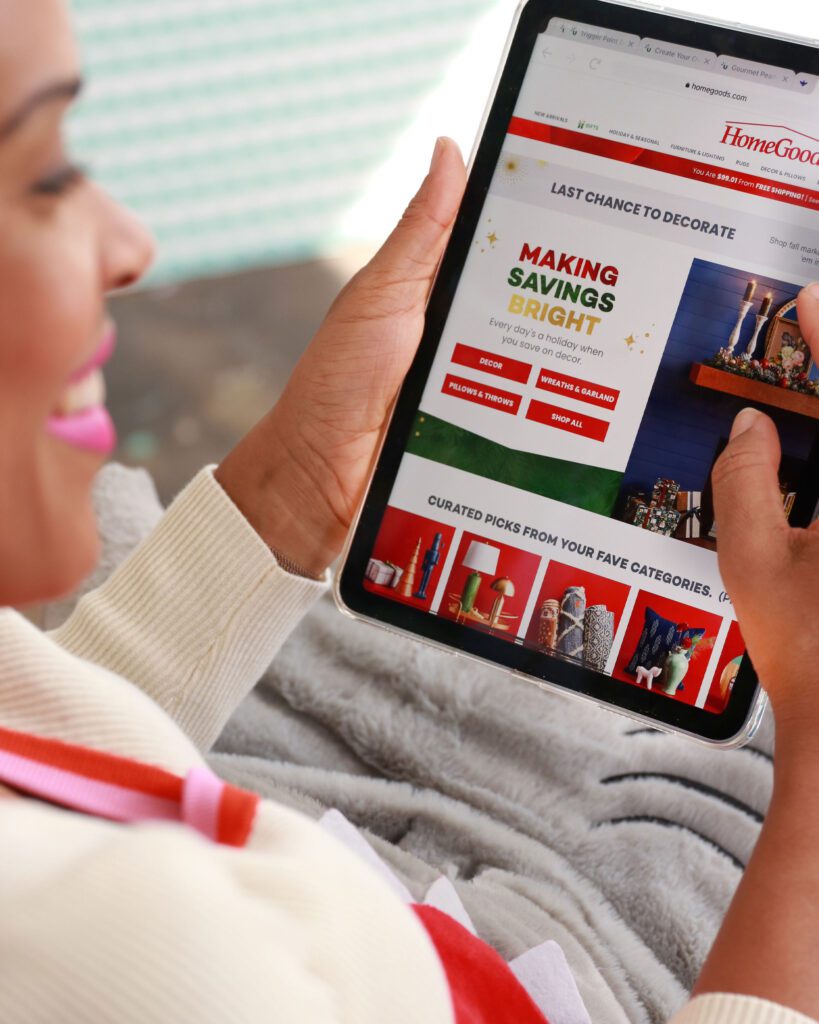 This post is sponsored by HomeGoods
Cozy season is here which also means gift giving season is here! Sometimes, though, it's tough to decide between staying at home or getting out to tackle that gift list. Well, this year, I'm planning on doing both at once!
As you know, HomeGoods is one of my absolute favorite places to find special gifts and items for myself. The thrill of shopping in-store is hard to match, since you never know what surprise you'll find sitting on the shelves. Friend, I'm excited to report that the HomeGoods website is stocked with incredible finds that feel just as special as the actual shelves of the store! I tried it out for you and I can happily report that I scored some gooooood gifts and home decor…and of course a few goodies for myself that I couldn't pass up.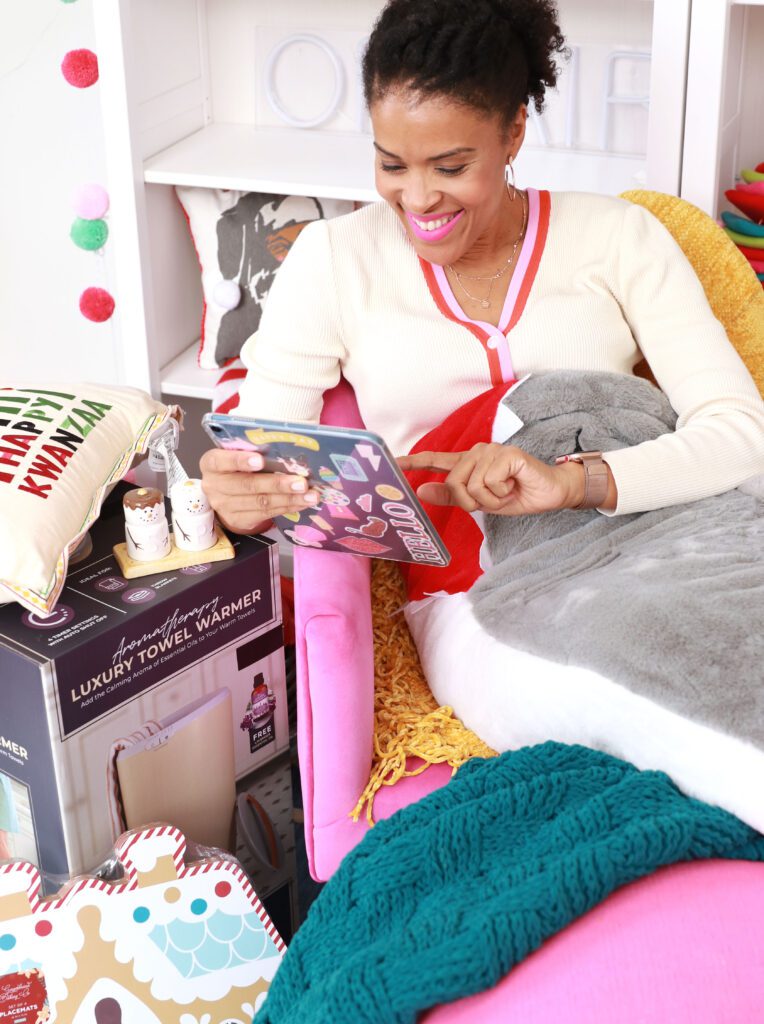 Right from my comfy pink chair, I picked out a few must haves that you may want to add to your cart as well!
Aromatherapy Towel Warmer: I've been contemplating this for our home and was immediately sold when I saw that this one has an essential oils reservoir! Oh! And it's not just for towels. Use it for blankets or pajamas, too!
Shark Snuggle Tail Blanket: The item description says that this cutie is for kiddos…but I can say from personal experience that grown ups may enjoy it too! The HomeGoods online store has several snuggle tail blankets including mermaids! Whichever you choose, these blankets are the perfect gift and at $19.99 – they are a great value.
3 Piece Snowmen Salt & Pepper Shaker: On a scale of 1-10, these salt and pepper shakers are off the charts adorable! These painted ceramic pieces come complete with a plate that looks like a graham cracker! You can use them as their intended OR simply dress up your mantle or tiered tray. These are TOTALLY the kind of find you would snatch up immediately while in store!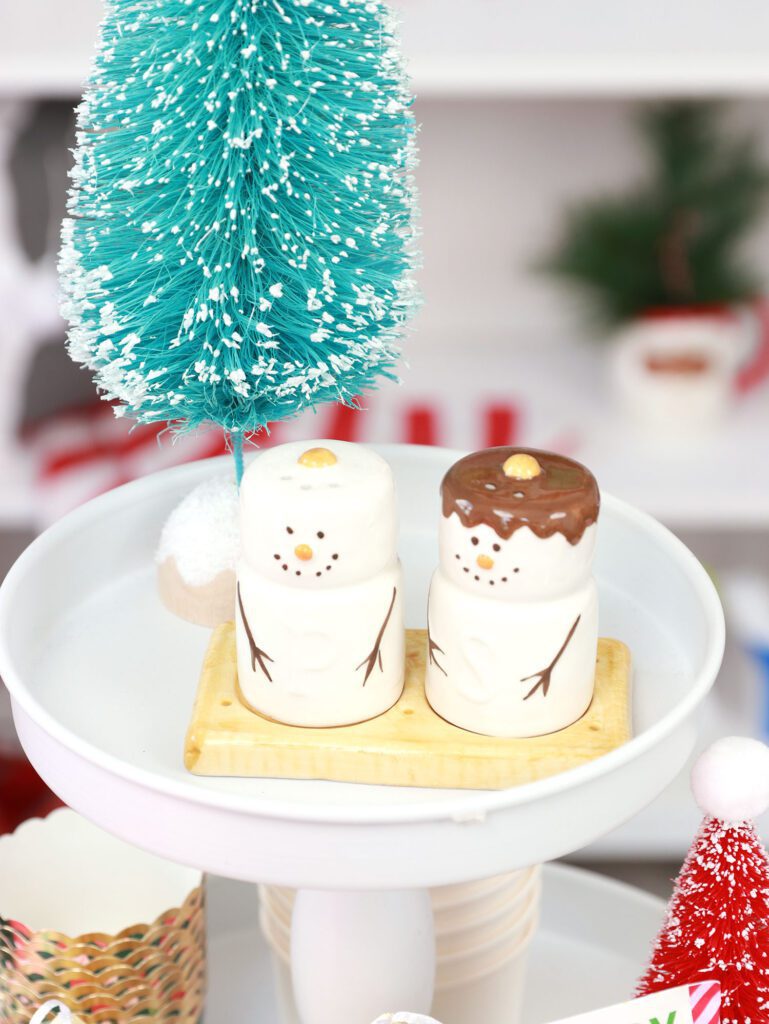 Kwanzaa Throw Pillow: In our home, we celebrate Christmas, Hanukkah AND Kwanzaa. When I shop, I love finding decor items that honor all of our celebrations. Each year, HomeGoods comes through with a wide variety of items for every holiday. Last year, I created an entire Kwanzaa table using items I found at HomeGoods. This year, I'll add to those items with the perfect pillow that I also found on the HomeGoods site.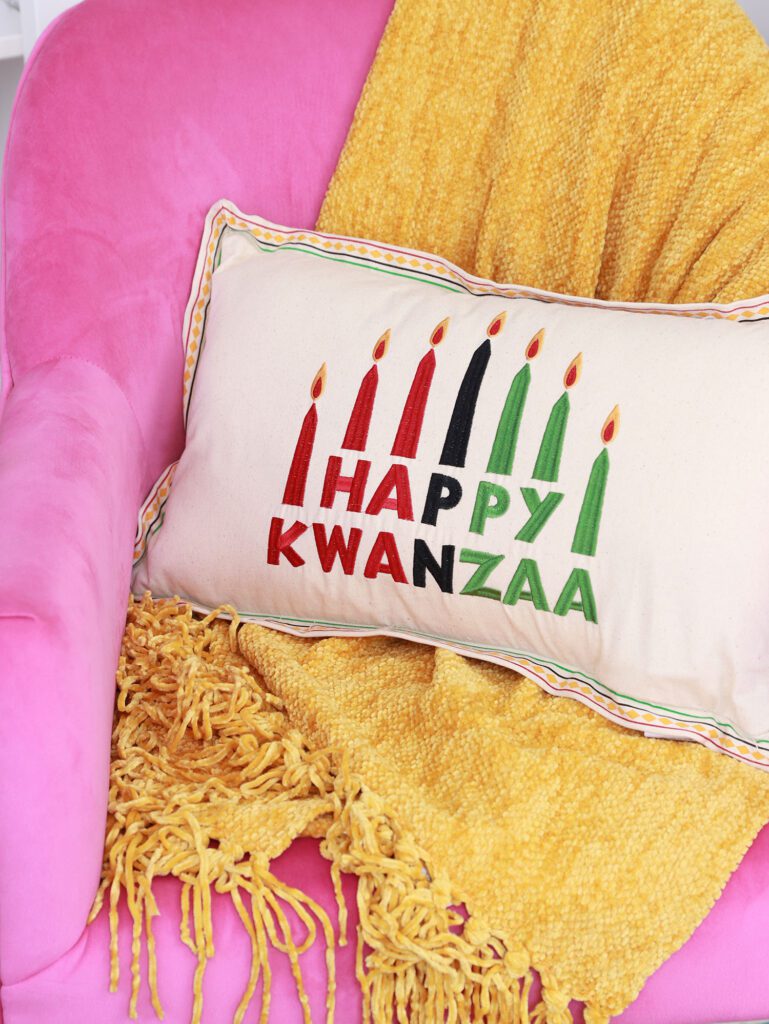 Want to see more of my #HomeGoodsFinds?! Visit me on Instagram to see everything I ordered and be sure to share your own amazing finds as you shop HomeGoods online!