You already go to JOANN for your fabric. You already shop there for your craft supplies. Well, sis  – JOANN is stepping up their tech game and quickly becoming the go-to for all things creative technology.  
As you know I'm big fan of the Glowforge laser printer, which JOANN offers in select stores. Now, JOANN is adding another amazing tool to the roster with the addition of the Sculpto desktop 3D printer. The Sculpto 3D printer allows you to take your DIY to new heights…literally!
There is a good chance you're thinking "why would I need a 3D printer in my craftroom?!" Well, let me give you a few ideas: 
Win the science fair every year with custom-made 3D printed projects
Create MOMA worthy household items!
Make custom toys or game pieces for your kids!
…or, as I'm about to show you…make your own cookie cutters!
Crafting with 3D printers just got a lot easier and a lot more affordable too! The Sculpto 3D printer rings in at $499, which is a good chunk of change, but significantly less than many other 3D printers on the market. I also love how user friendly this machine is. 
I remember the first time a saw a 3D printer back in 2012 – it was a mammoth and looked like something out of a science fiction movie! The Sculpto 3D printer is fairly lightweight roughly the size of your coffee maker, which means you can easily set it up on your crafting workspace. 'm excited to give you a little tour of this machine and how it can work in your craft room!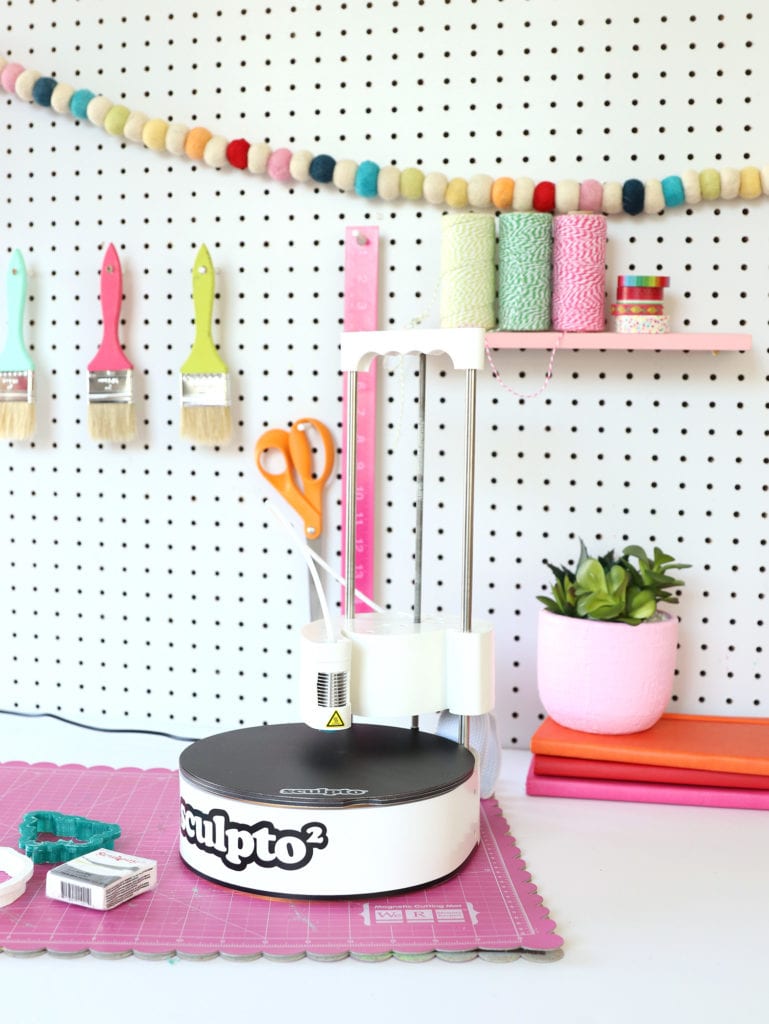 Today, I'll be showing how you can print with a 3D printer to make your own clay cutters. This is the perfect craft project for any time of year, but especially during the holiday season! 
Let's get started with a few tips on how to get started creating with your Sculpto 3D printer!
THE SCULPTO APP: Once you've set up your machine, it's time to decide what project you'll make! Download the Sculpto App which is integrated seamlessly with Thingiverse where you can browse a huge library of projects. Make sure to check out the desktop version, where you can upload your own STL file and browse even more projects.  
1. Before you ever make a project, you'll need to connect your machine to the Sculto App. The machine and app will instruct you on what steps to take for this process. 
Once you've got your machine set up and powered on, set the Buildplate onto the base making sure the magnets click into place. Now, place the BuildTak on top of the Build plate – they are magnetized to stick together.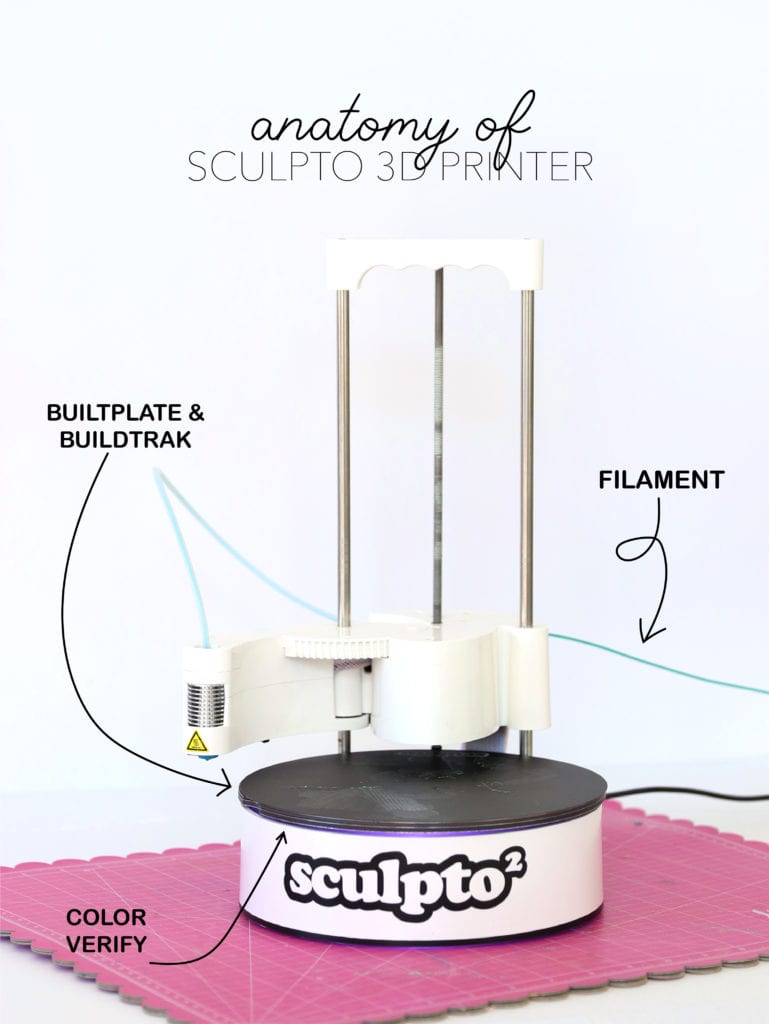 2. Select your project using the SculptoApp and load the machine with filament. Filament is the thin plastic thread that forms your finished 3D project.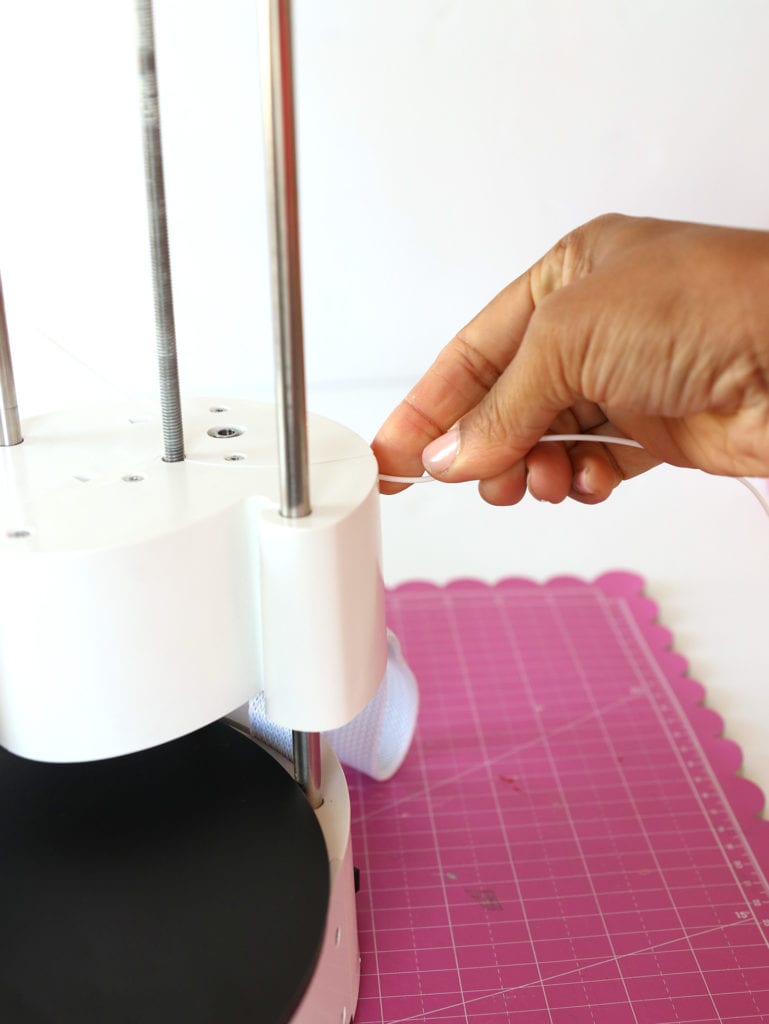 3. Press print on the app. The app will require you to color verify your presence. It's sort of like a game of Simon!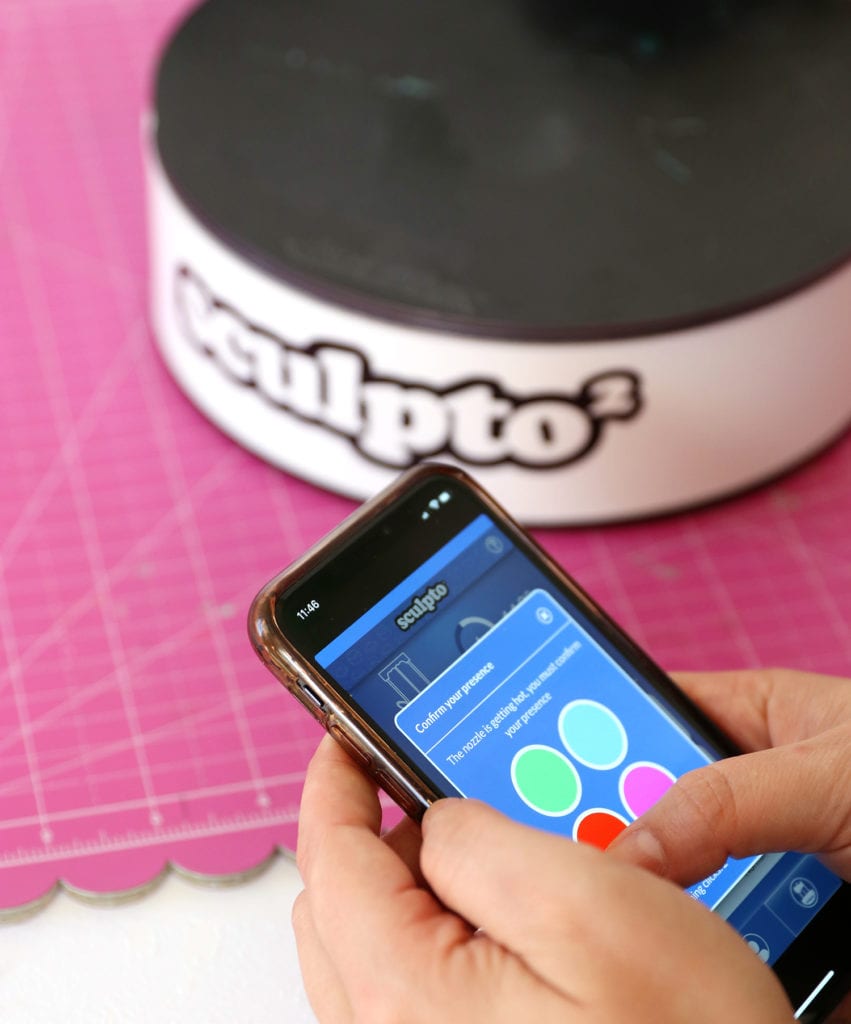 4. Sit back and your machine will do the rest! The Sculpto app will tell you how long your project will take to print!
Now that you've created your first Sculpto project, let's start crafting! Since the Sculpto filament is not officially food safe, I decided to use my cutters to create holiday embellishments out of clay. 
Personally, I think it's pretty awesome that I'm using Sculpey clay with the Sculpto machine!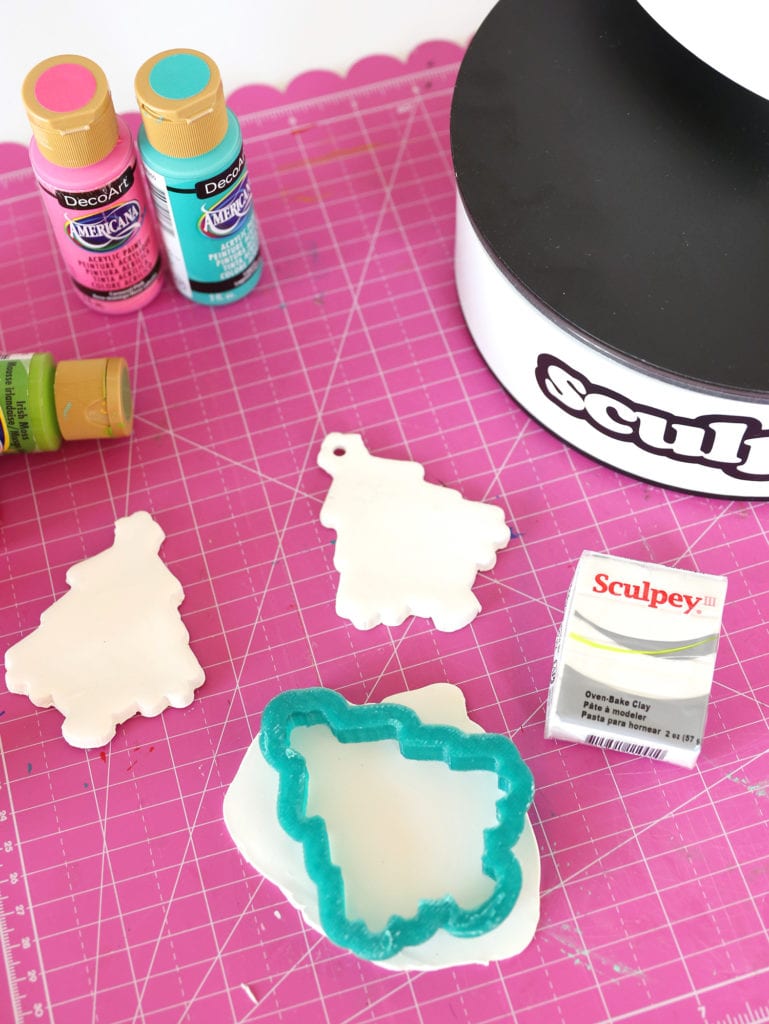 Roll out the clay to ¼" thickness then use cutting edge of the cutter to create your shape.  If you'd like to create clay ornaments, use a straw to punch a hold in the top of the clay before baking. 
Bake the clay according to package instructions (i.e. 15 minutes at 275 degrees for every ¼" of thickness) then allow to cool completely.
To decorate your clay shapes, you have lots of options! I went with craft paint and dimensional paints to decorate mine. Paint the shapes and allow to dry completely.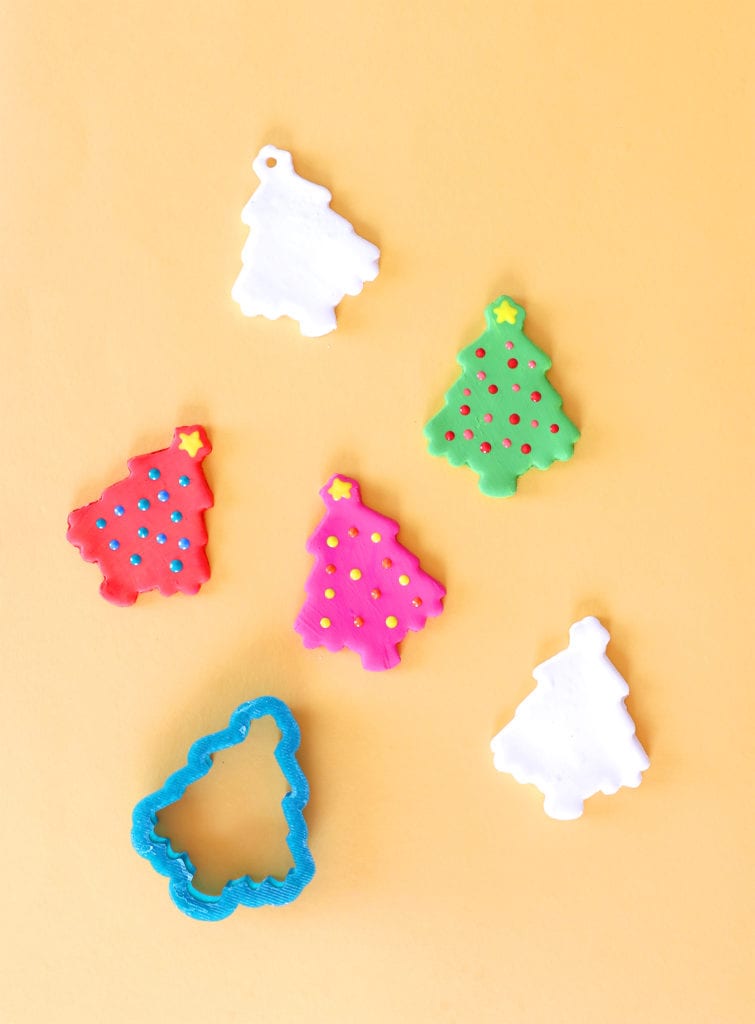 Now you can get creative with how you use these handmade decorations. I used my clay tree shapes on a bright and colorful stocking hanger…and yes, you can use your Sculpto 3D printer to create the hooks too!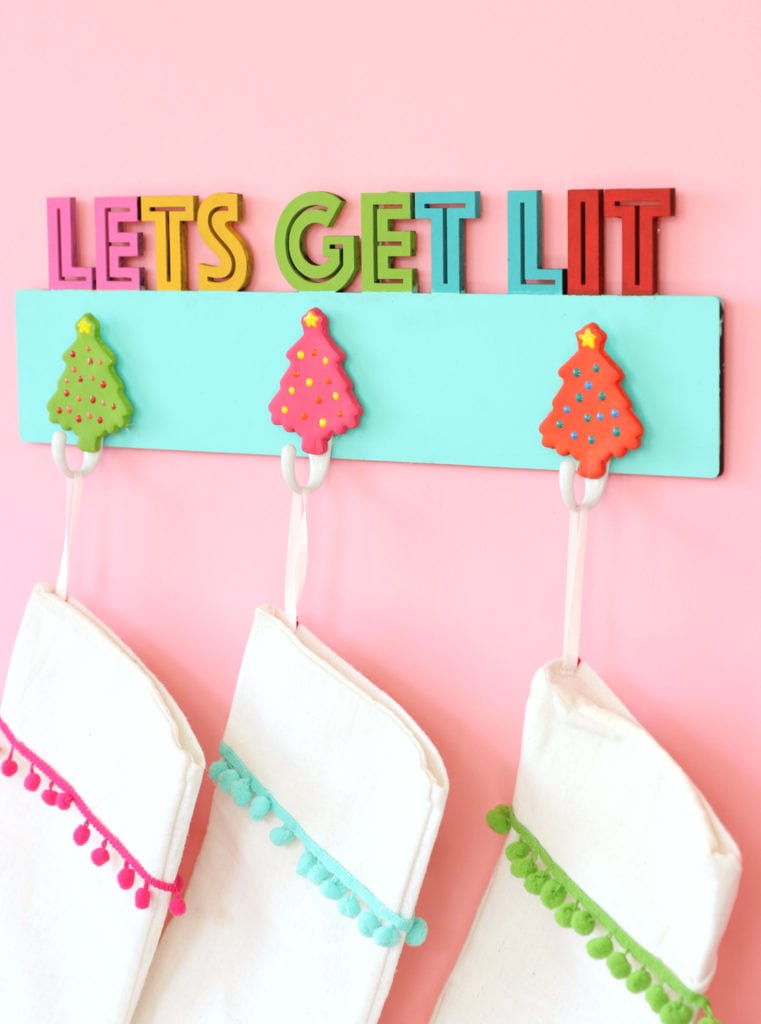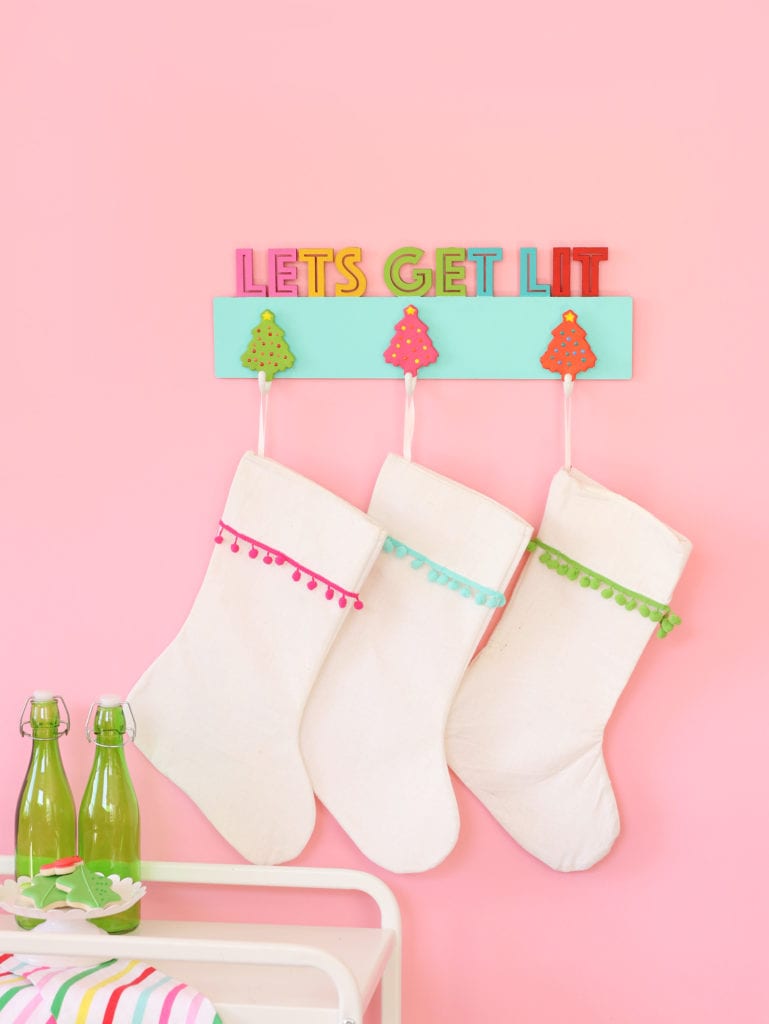 Visit JOANN online to get your own Sculpto 3D printer! What are you planning to make?!