Recently, the Damask Love IG family has been calling me an "earring influencer. They are not wrong, so it only makes sense that I show you how to make hoop earrings! Since we're spending a lot more time on Zoom these days, I've found that earrings are the perfect way to look great…from the neck up. Sure, you may be wearing the same yoga pants for the third day in a row, but from the waist up, you look fabulous!
I've wanted to make my own hoop earrings for a while but the typical clay method requires more time and skill that I have at the moment. So, instead, I wanted to come up with an easy way to make hoop earrings.
The two biggest hurdles in this project were: "What material should I use for the hoop earring?" And "What adhesive is best for sticking on the earring post?"
Well, in this tutorial I'm answering both questions and a whole lot more. Spoiler Alert: RapidFuse Fast Curing Gel with Gel Control Applicator is definitely the best adhesive to use for this project!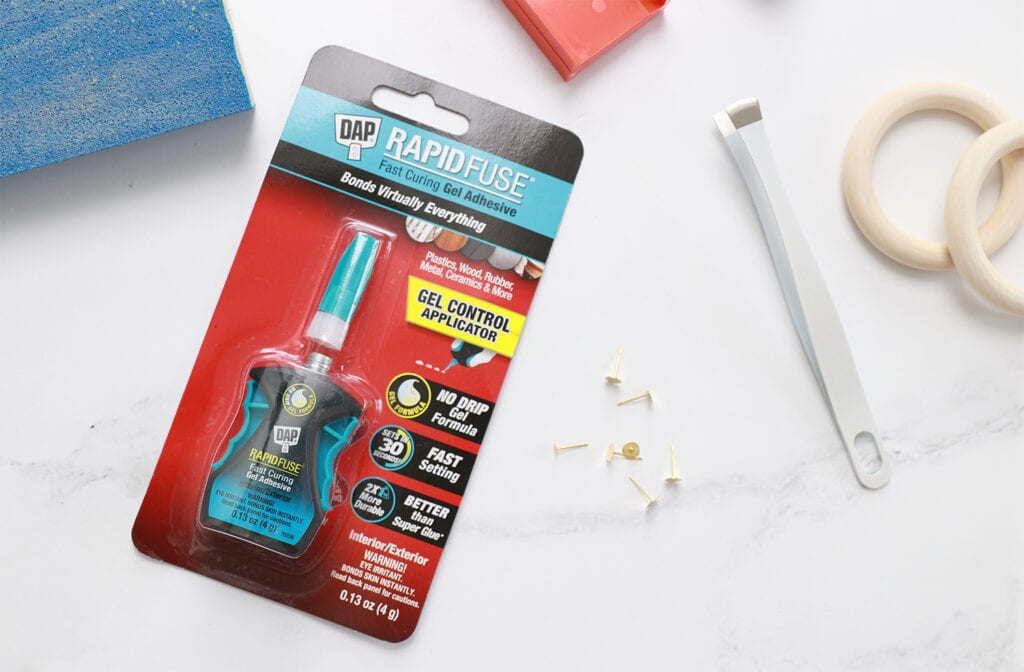 Supplies:
RapidFuse Fast Curing Gel with Gel Control Applicator
Solid Wood Rings
Craft Hobby Saw
Paint & Paint Brush
Earring posts
Crafting Tweezers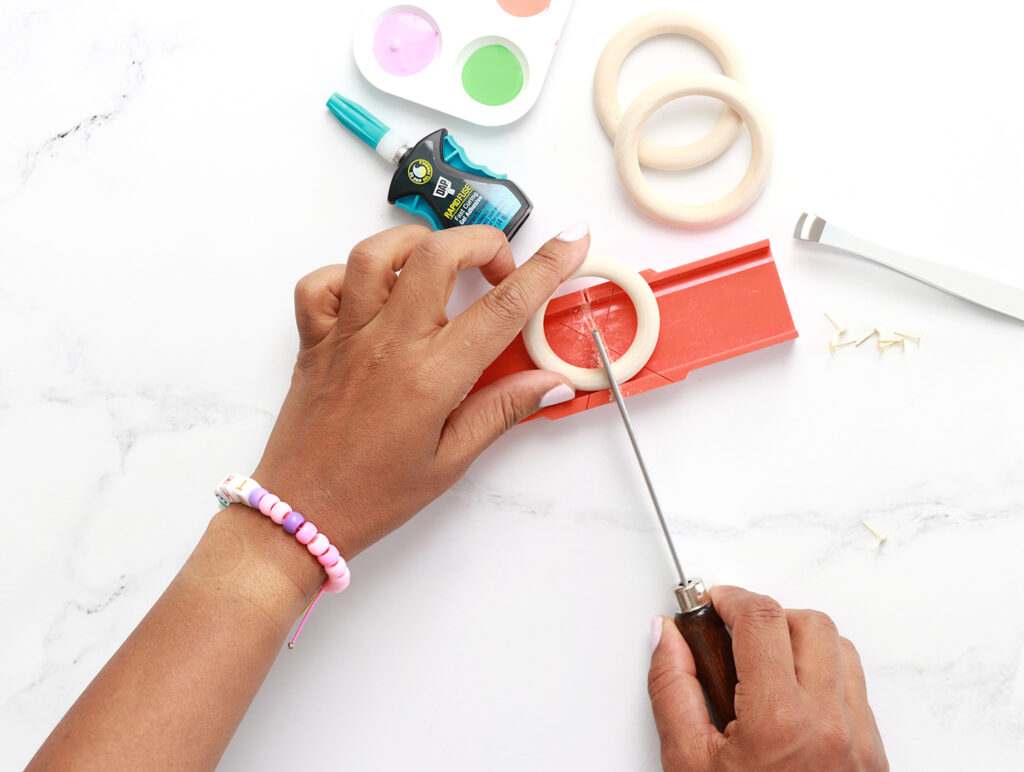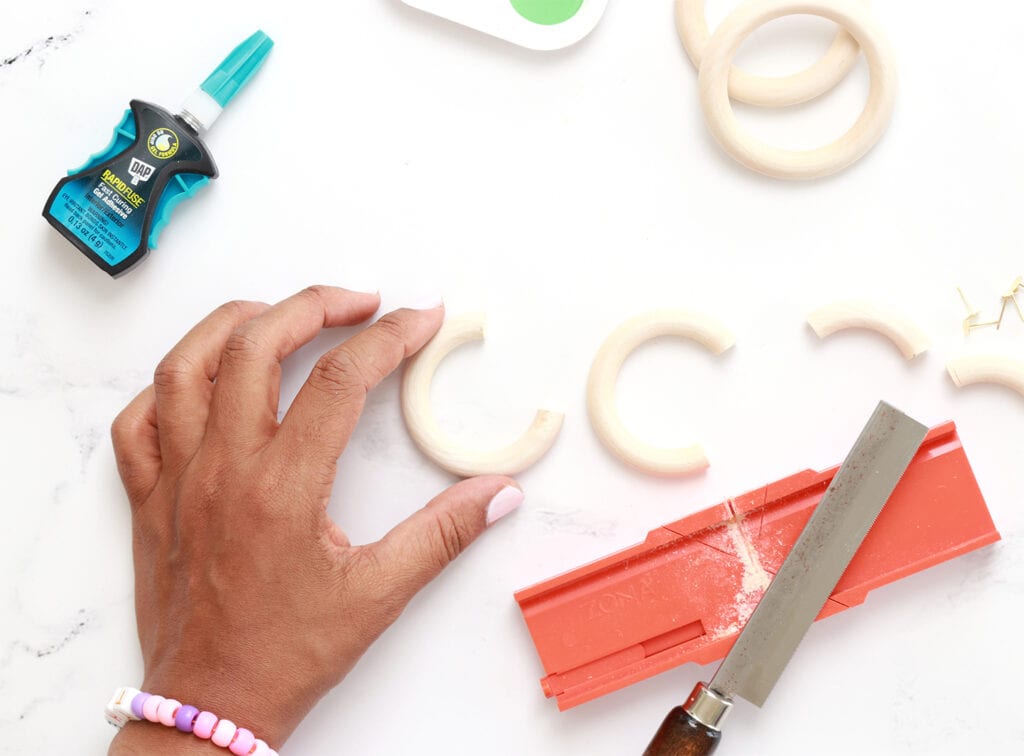 Step 1: Use the hobby saw to cut a wood ring into a hoop earring shape. Then repeat this with a second wood ring to great a set of two.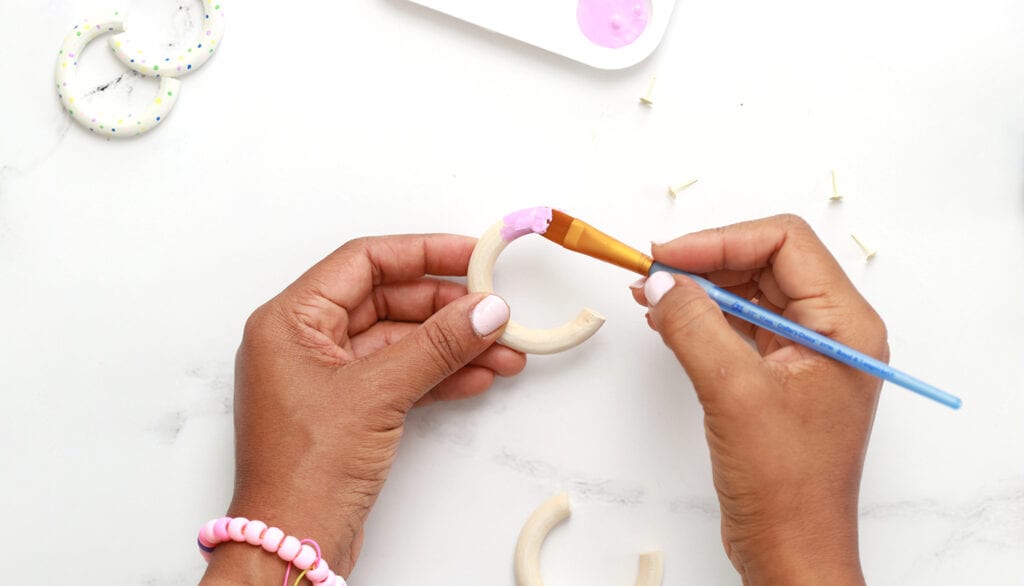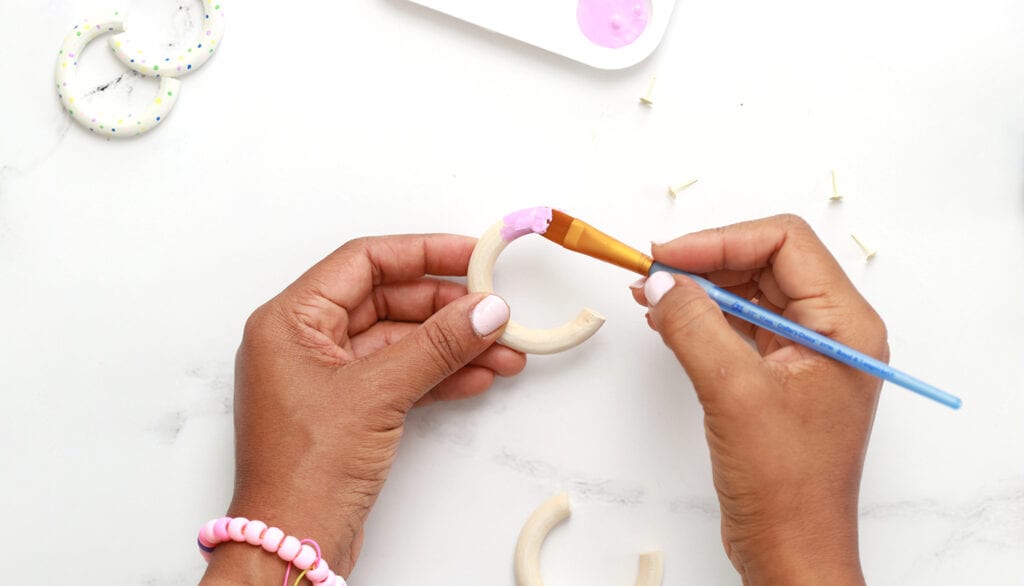 Step 2: Add paint to the wood ring. This is the fun part! You can paint whatever designs you want to create a custom set of earrings.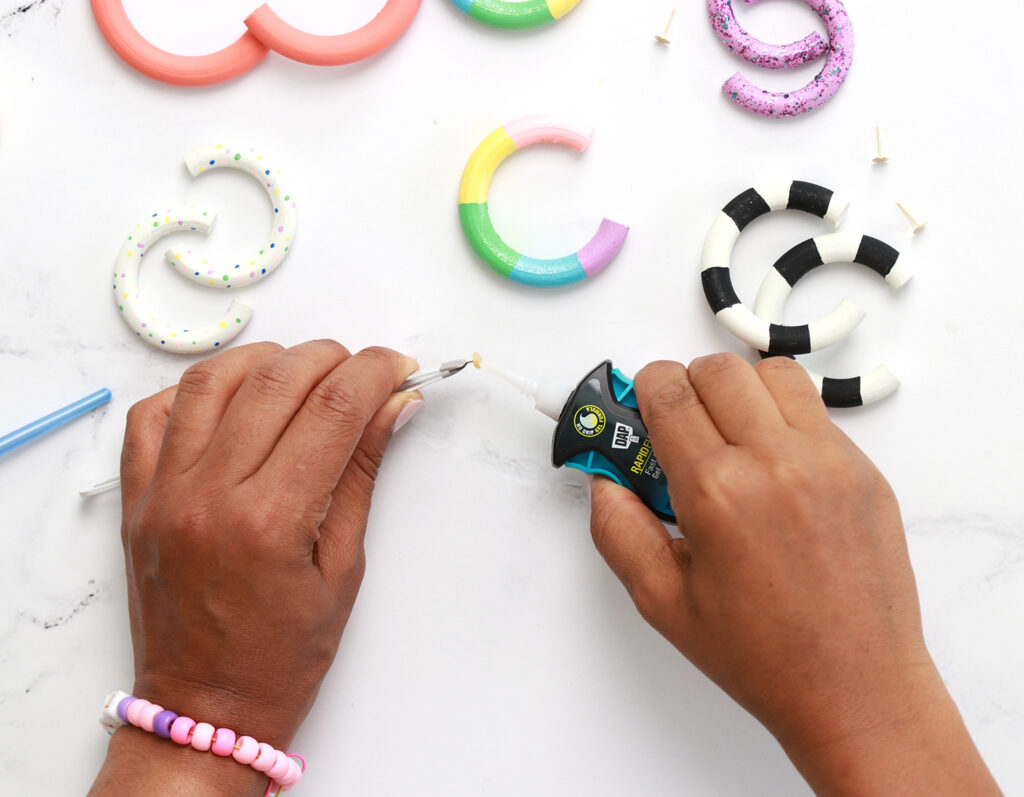 Step 3: Now it's time to adhere the earring post. Hold the earring post with a pair of tweezers and apply the RapidFuse Fast Curing Gel with Gel Control Applicator. To do this, gently squeeze the blue sides of the bottle to dispense a small dollop of gel adhesive. As soon as you let go of the sides, the gel will stop dispersing. You won't need to worry about dripping, even though you're holding the earring post at a vertical angle.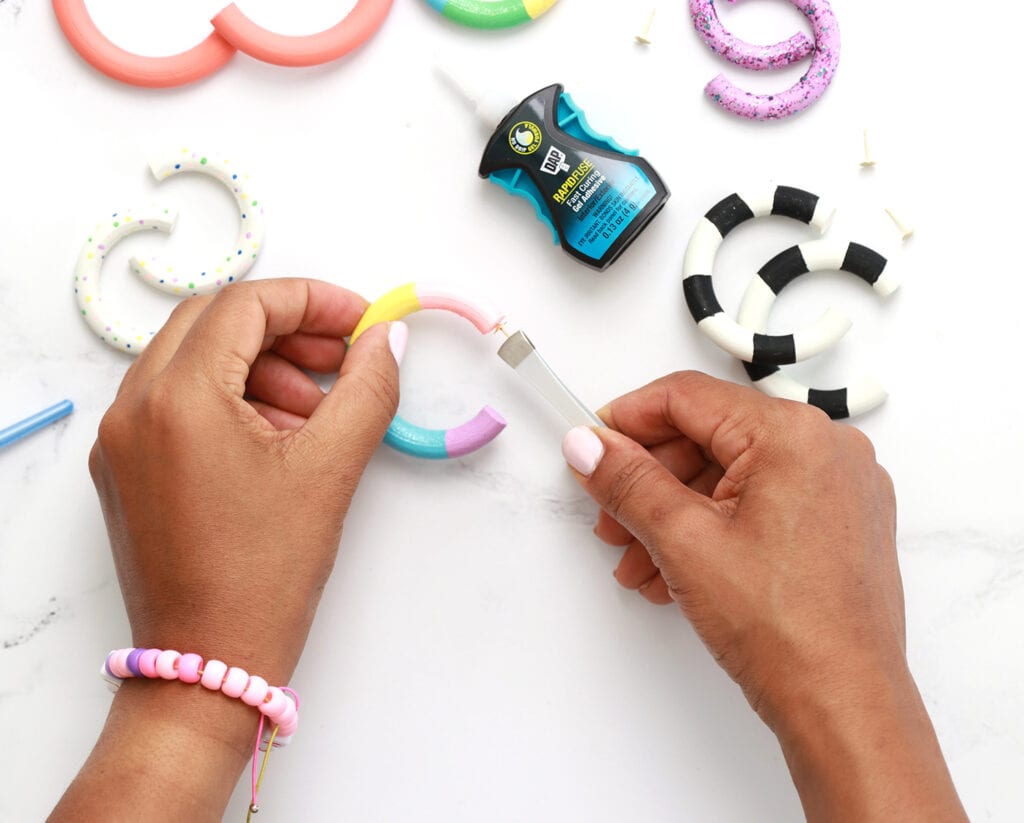 Step 4: Place the earring post onto the wood earring. The RapidFuse Fast Curing Gel with Gel Control Applicator sets in 30 seconds, allowing for your reposition as needed to get the perfect fix fast!
Once you've adhered the earring posts, allow the project to cure for a full 30 minutes, at least.