Over the last year, I've learned many lessons. I've learned how to explain "quarantine" to a child. I've learned that when forced inside, humankind will turn to bread baking as a way to cope. I've also expanded my repertoire of snacks and activities that are great for keeping kids happy. I've definitely served more bowls of grapes and graham crackers than I'd care to admit.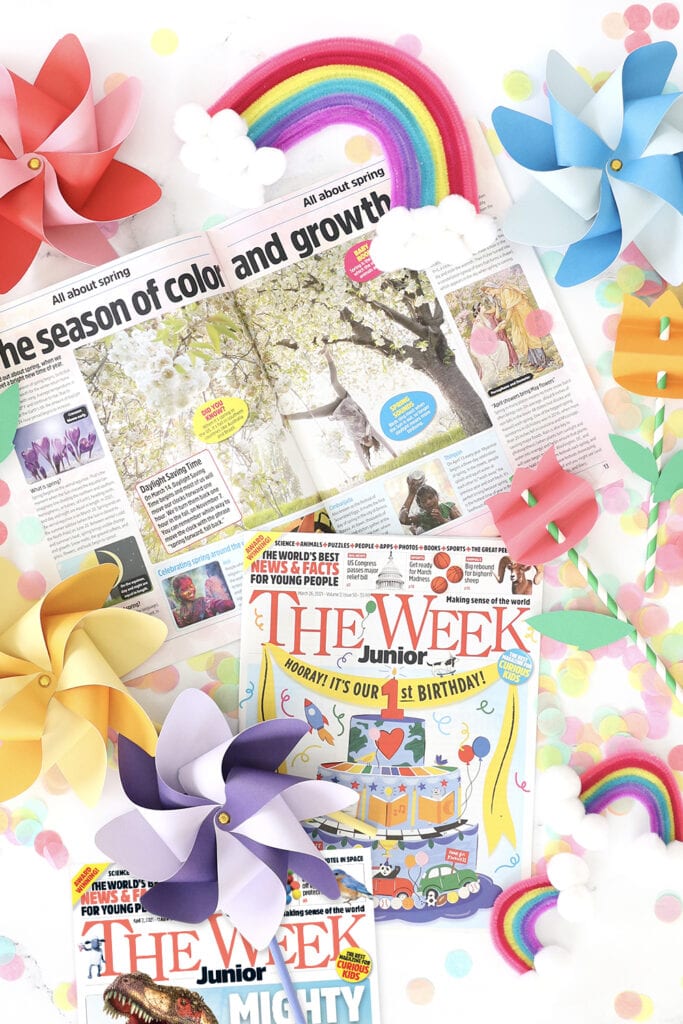 Among the activities my family has turned to during these days at home is reading—lots and lots of books and magazines. And while we do have our favorite books that we read time and time again, it's nice to keep curious minds entertained with something new! Enter The Week Junior—a 32-page weekly magazine that is packed with the world's latest news for kids ages 8-14. 
Over the last year, we've had many conversations with Markus about what's happening in our world. The Week Junior is a great resource that has been extremely helpful to us as parents looking to have meaningful conversations about everything that's going on. From the election of our first Black woman and first South Asian American Vice President to learning how to give back on your birthday, The Week Junior covers important topics ranging from the week's big news stories, to national and world events, to animals and the environment, sports, arts and entertainment, and more.
Also, he LOVES getting his own mail! Especially a fun magazine with his name on it.
I'm super excited to work with The Week Junior on their new spring marketing campaign, featuring some special crafts inspired by this seasonal spread! Subscribe to The Week Junior today and try your first six issues risk-free. How cool is that?  
Follow The Week Junior on Facebook, Instagram, Twitter, Pinterest and even their blog!