It's no secret that I have a thing for envelope liners. I like to think that envelope liners are the way you let people know that you're "classy." Want to let everyone know that you're REALLY classy? Go the extra mile and learn how to make an envelope liner with photos with the help of your Canon PIXMA Printer. 
When it comes to printing out photos, I most frequently rely on my Canon PIXMA TS9521C Crafting Printer. With the Canon Crafting Printer, you can print on a wide variety of materials and the print quality is incredible. Whether I'm printing photos or digital scrapbook papers, I always know I'm going to get a clear, crisp print. Can you tell it's my absolute fave?!
To create your own DIY photo envelope liner, you won't need much. To start you'll need a piece of vellum paper and an envelope? Are you wondering "What is vellum?" Well – it's a translucent paper that is often used in crafting. For this project, we're using it for it's translucent properties. For that reason, you could swap out the vellum and use wax paper or parchment paper from your kitchen. As long as you can see through it slightly, you're good to go! In fact, a plan sheet of copy paper might work if it's thin enough!
HOW TO MAKE AN ENVELOPE LINER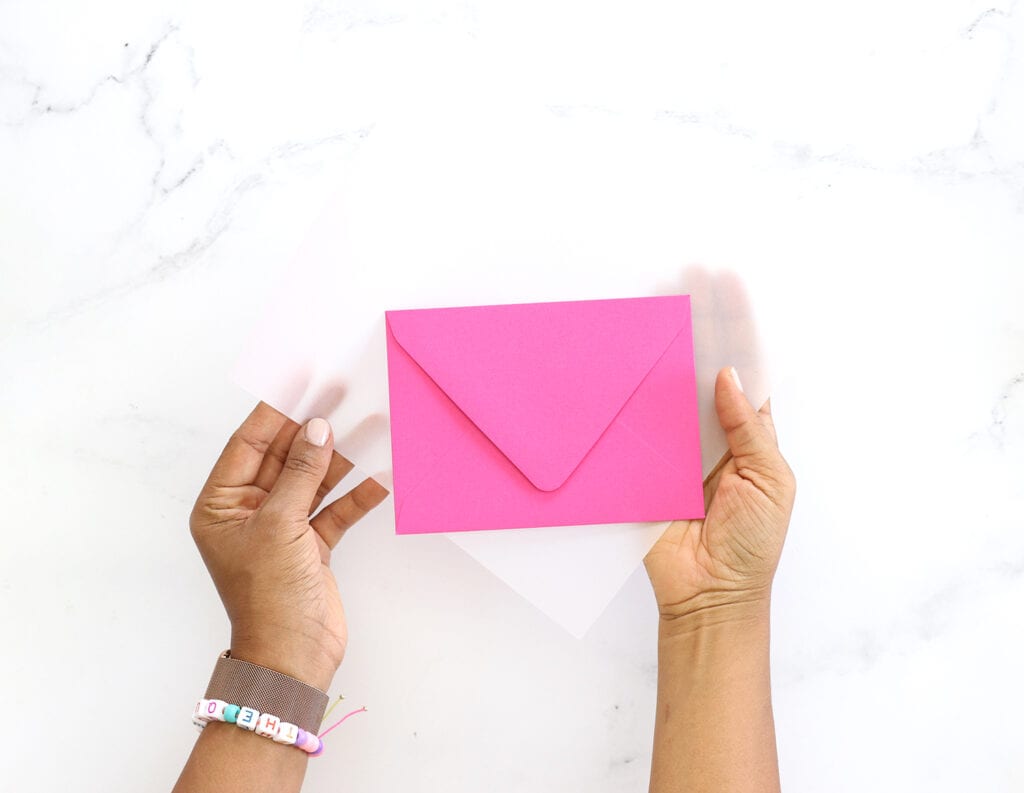 I know it's hard to see in the photo above, but I'm holding a sheet of vellum paper beneath the envelope. If you look carefully at my hand, you'll notice the transparency of the paper.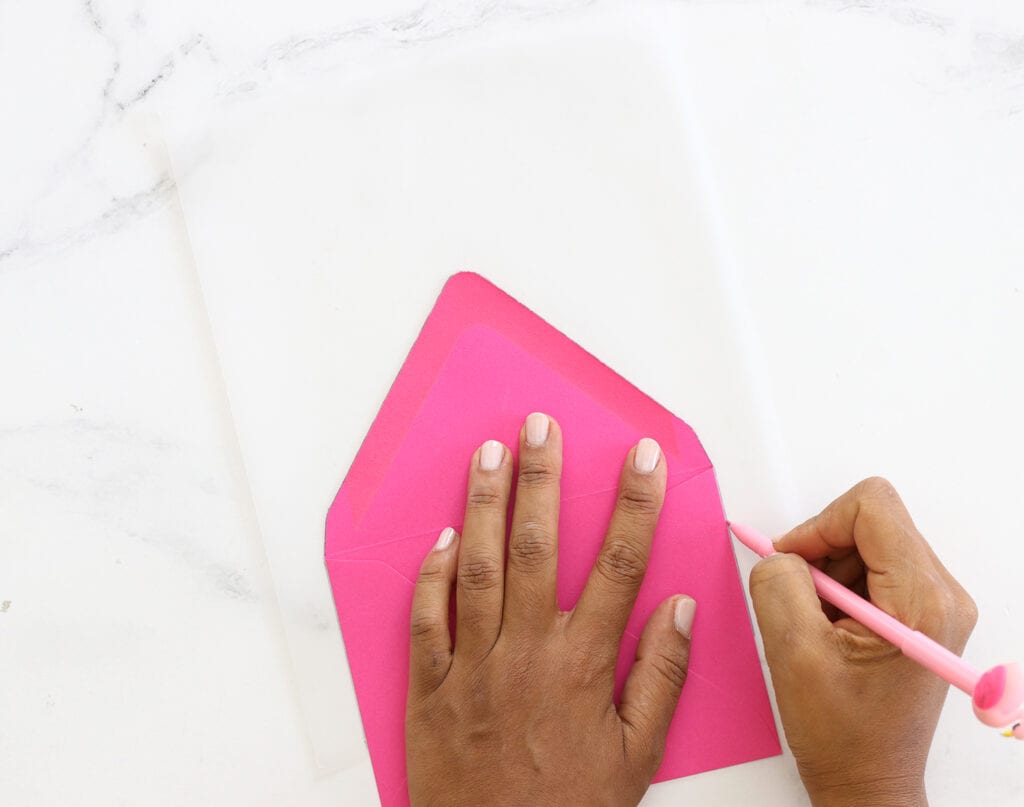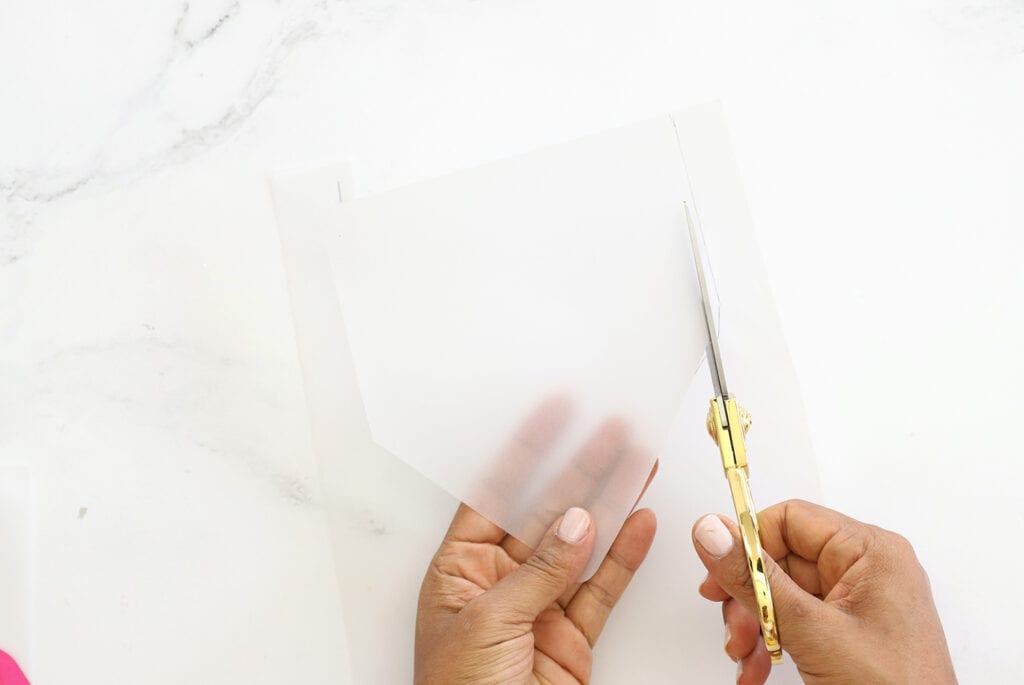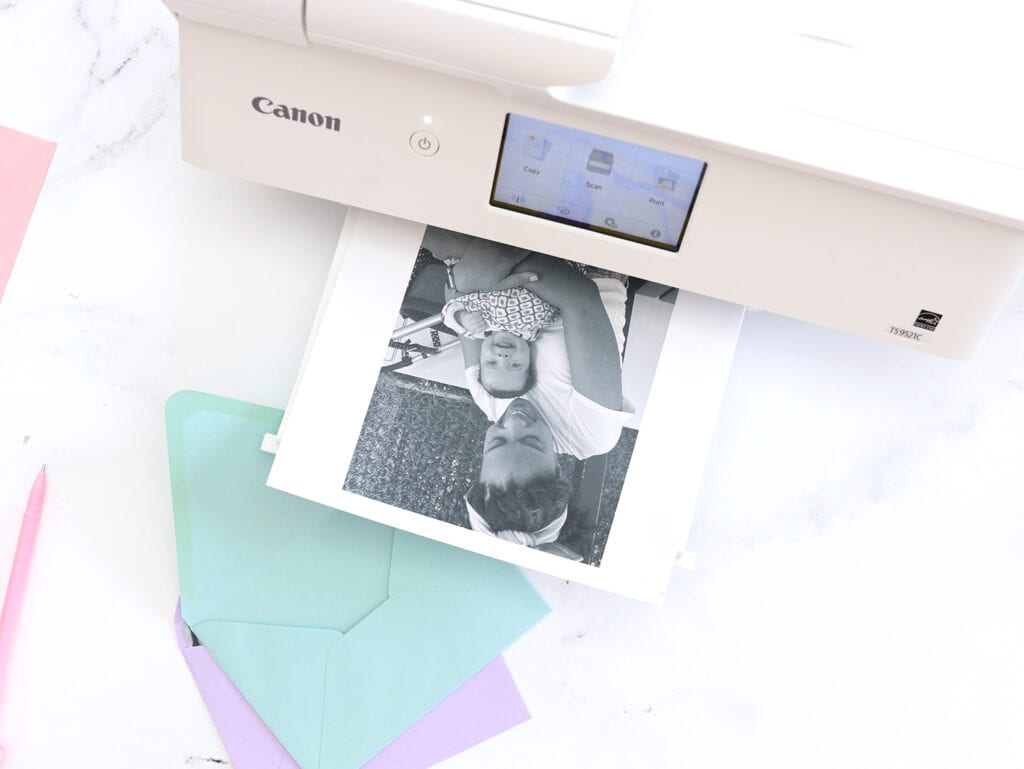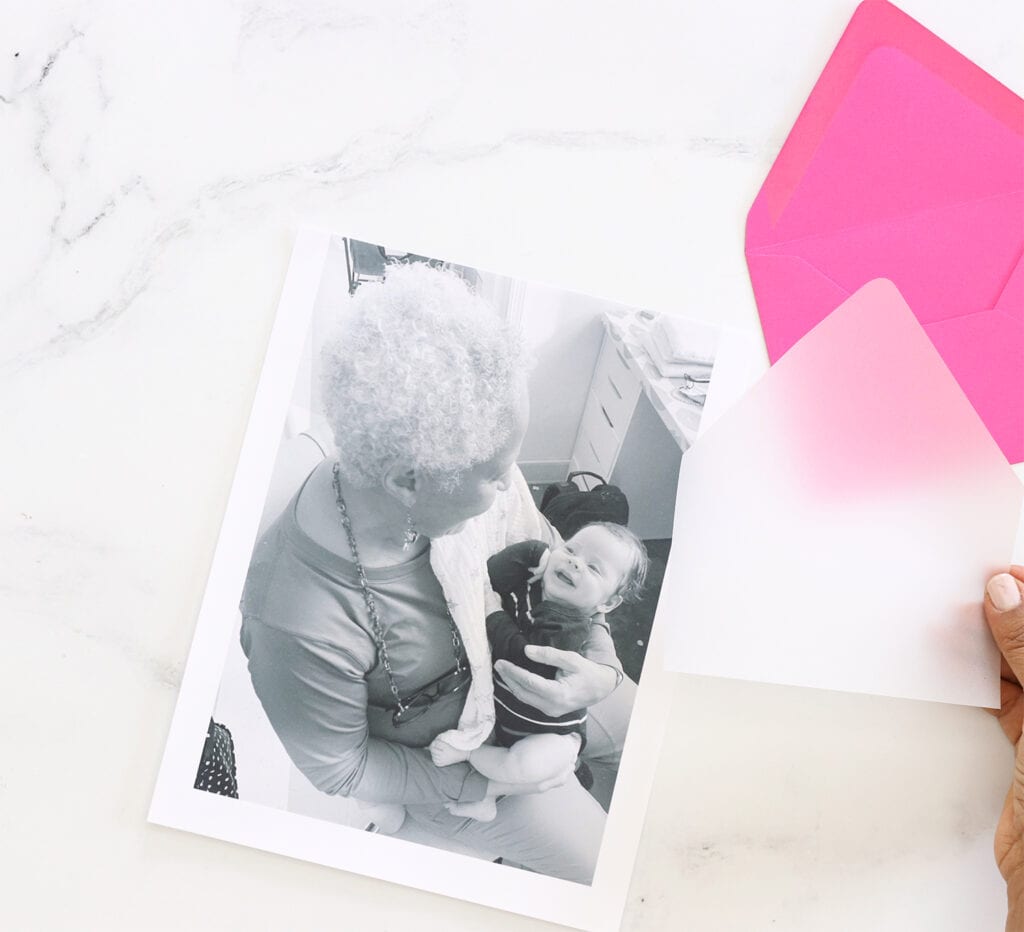 With the 5 color individual ink system of the Canon PIXMA TS9521C Crafting Printer, even black and white prints have incredible clarity and variation.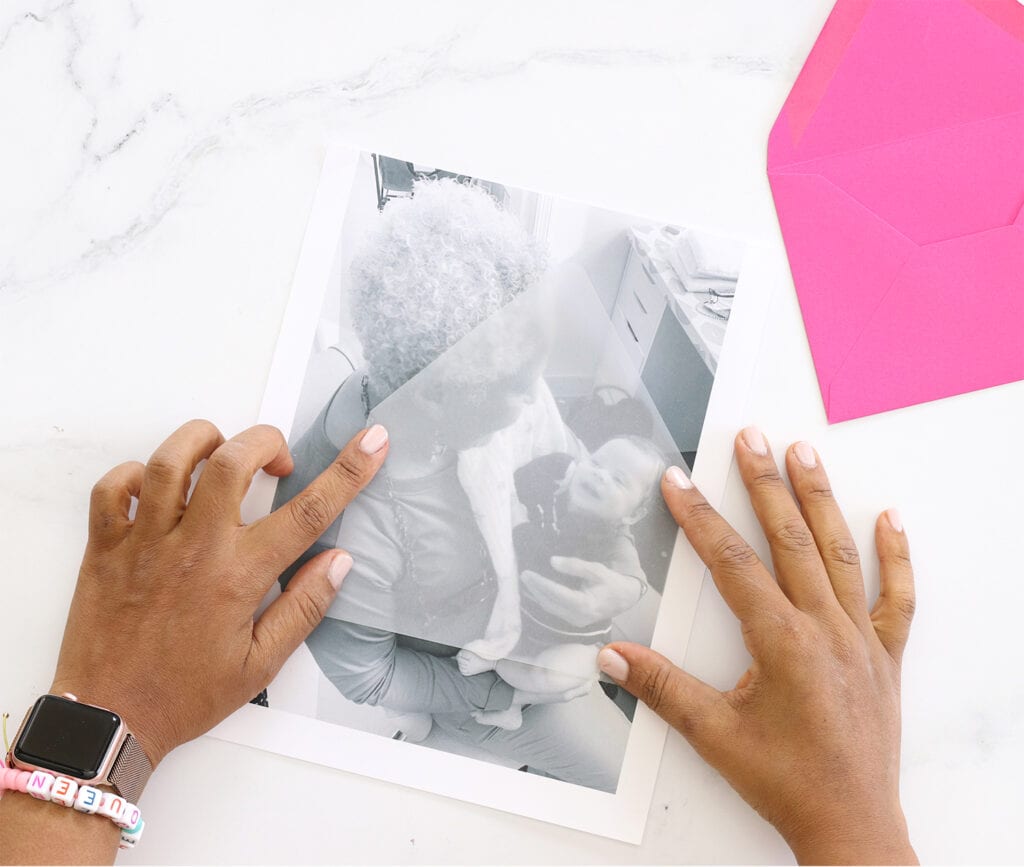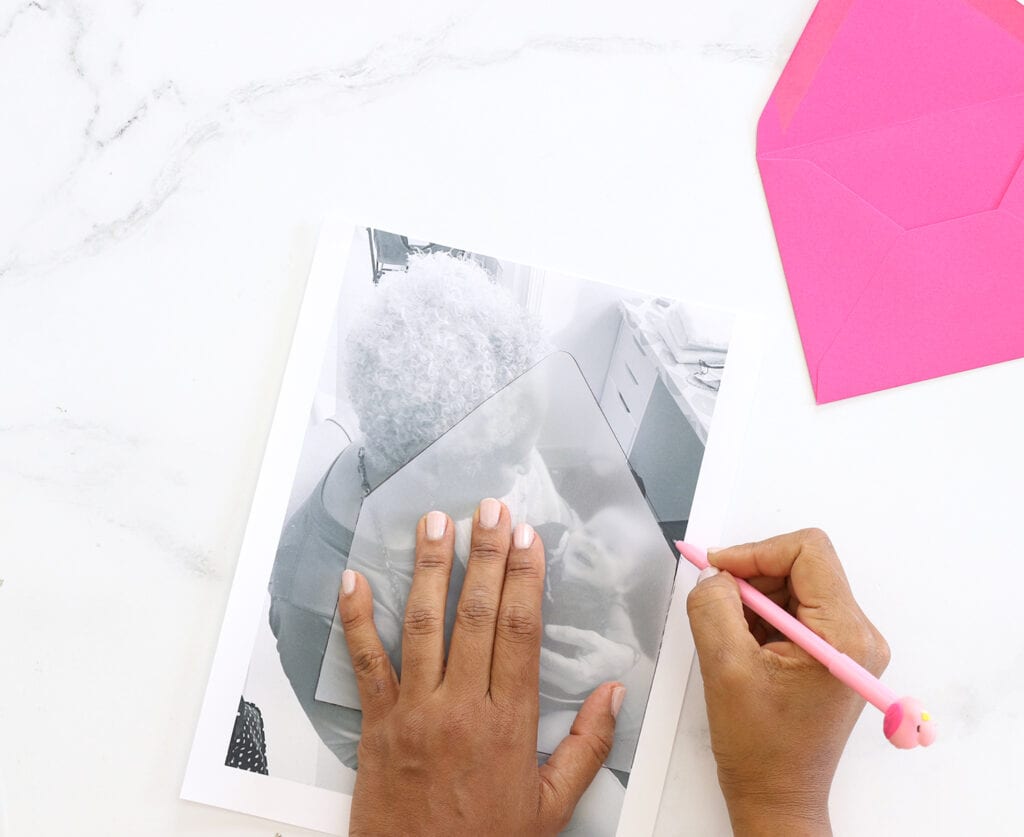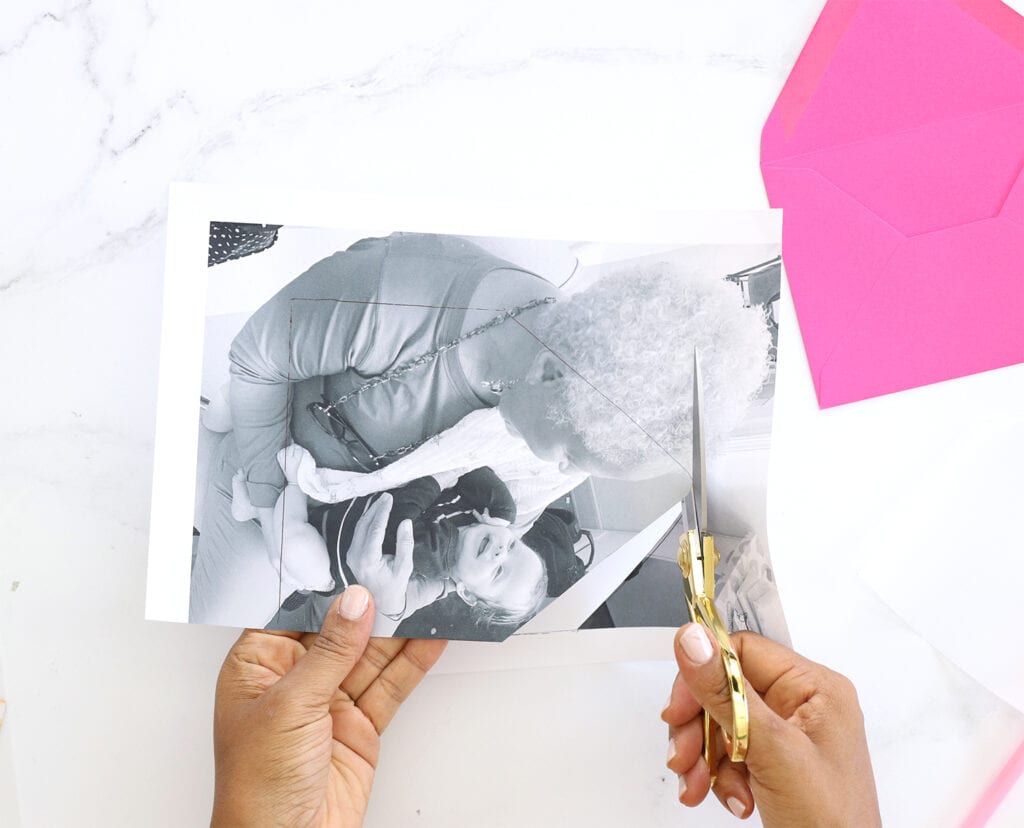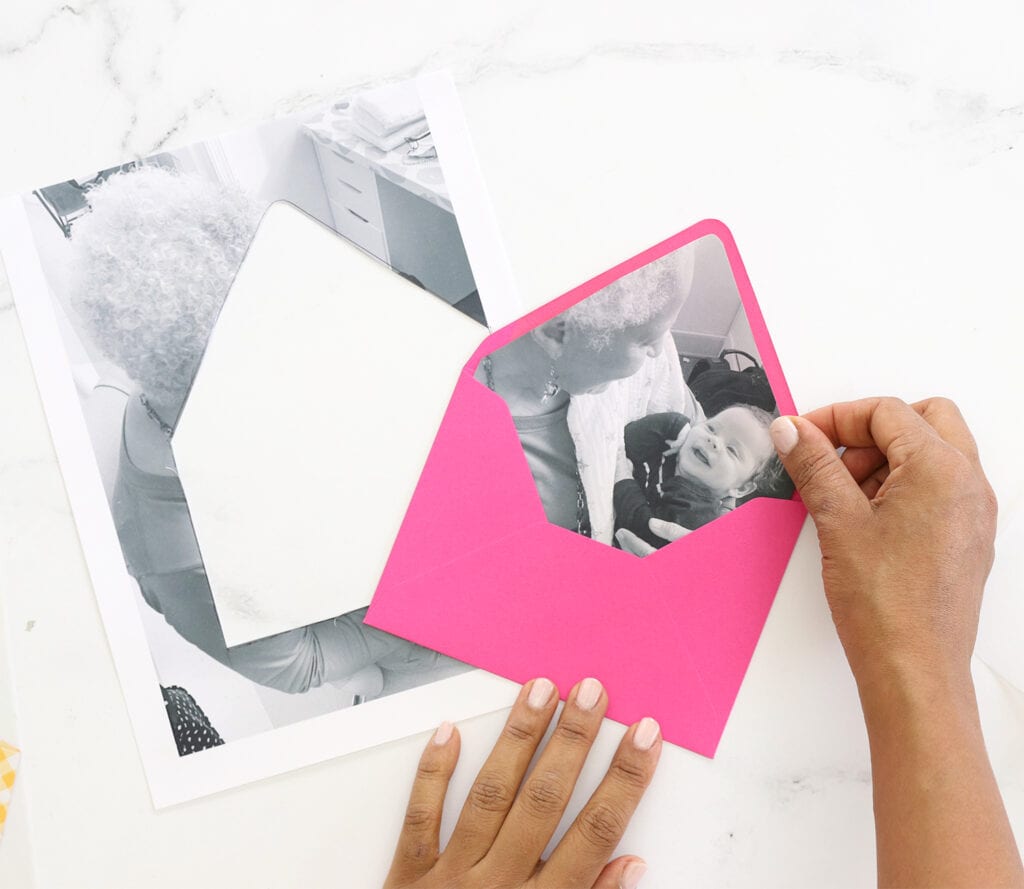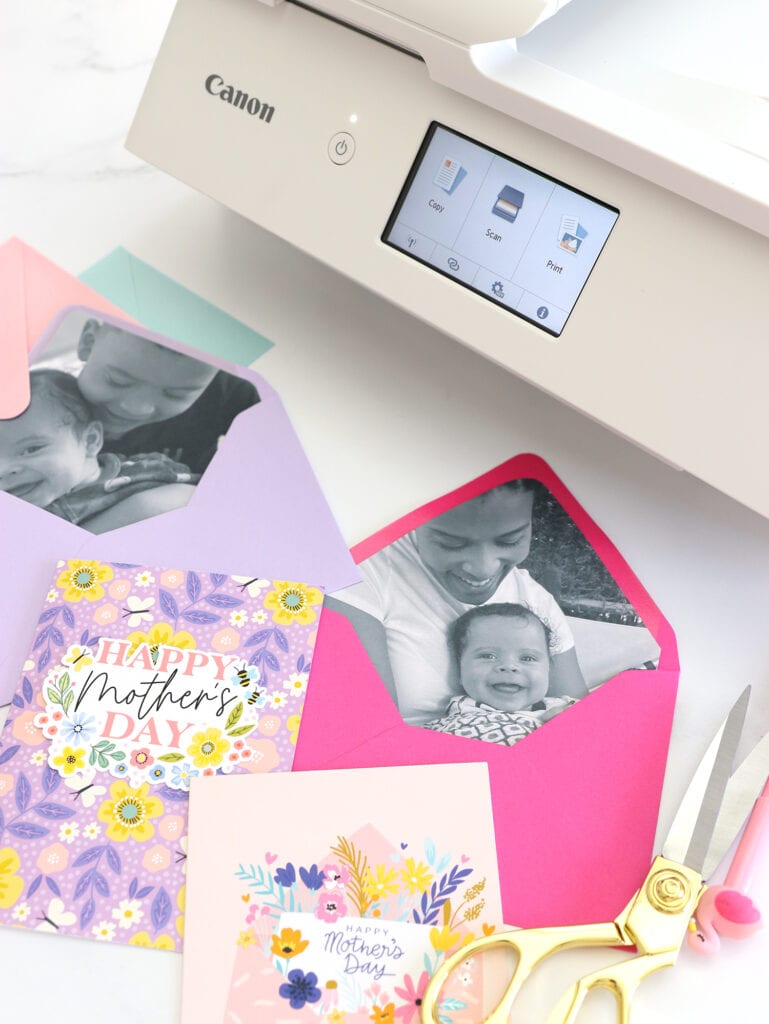 Finish it off with a handmade card! For this project, I grabbed a Mother's Day Card from YayDay Paper Co. and slipped it inside. I can't think of a better way to finish off a card for Mom. The envelope is now a special keepsake just as much as the card inside.
I especially love that with one printer, I can print cards, photos and more. The Canon PIXMA TS9521C Crafting Printer really is the ultimate all in one, if you ask me!