It's here. Finally. Perhaps the most requested tutorial I've ever had: How to Make Beaded Bracelets with Elastic! This tutorial will walk you through EVERYTHING: How to tie a bracelet knot, how to tie a surgeon's knot, how to measure your bracelet so it's the right size…and lot's more.
Supplies for Making Beaded Bracelets with Elastic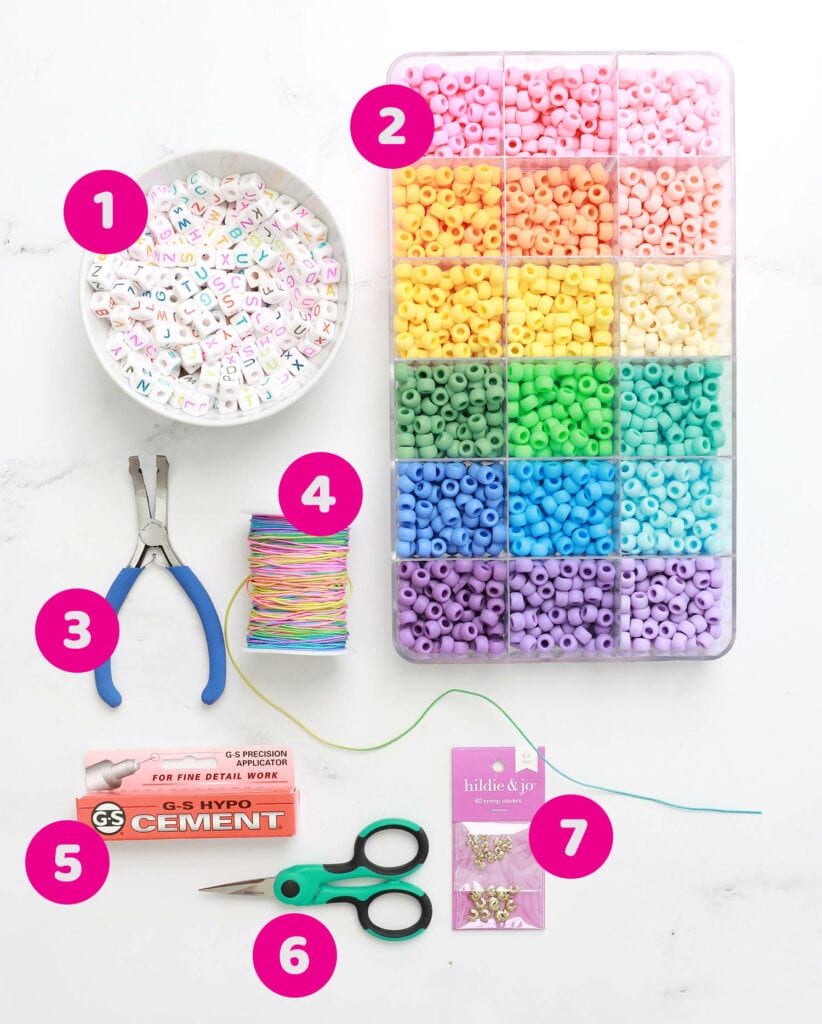 With the supplies pictured above, you can create tons of pony bead bracelets. Once you get the hang of it, you can start getting creative and adding on charms, tassels and more.
The basic supplies you will need are:
How to Make Beaded Bracelets with Elastic
Alright! We've got all our supplies gathered up, let's make some bracelet. Beware: you can't just make one. Once you get this down, you'll want to make pony bead bracelets all day long!
How to Measure your Wrist
Before you start designing your bracelet, you'll need to make sure the finished product will fit your wrist. Every wrist is different, especially if you're doing this with little ones. Here's the easiest way I've found to get the right wrist measurement.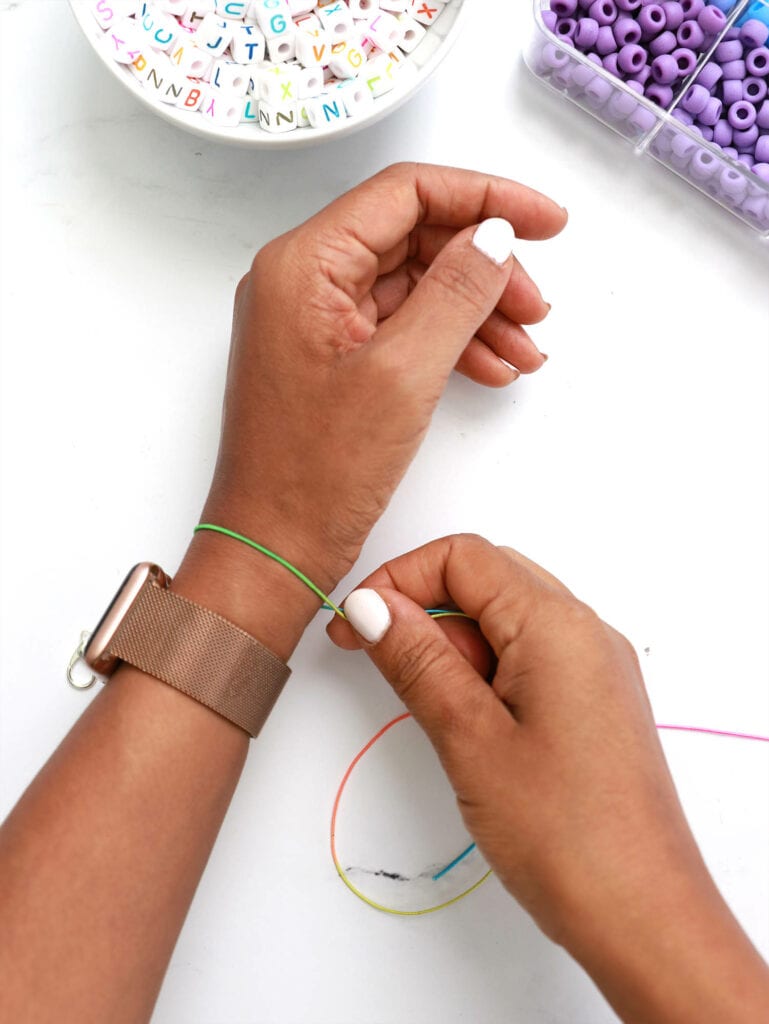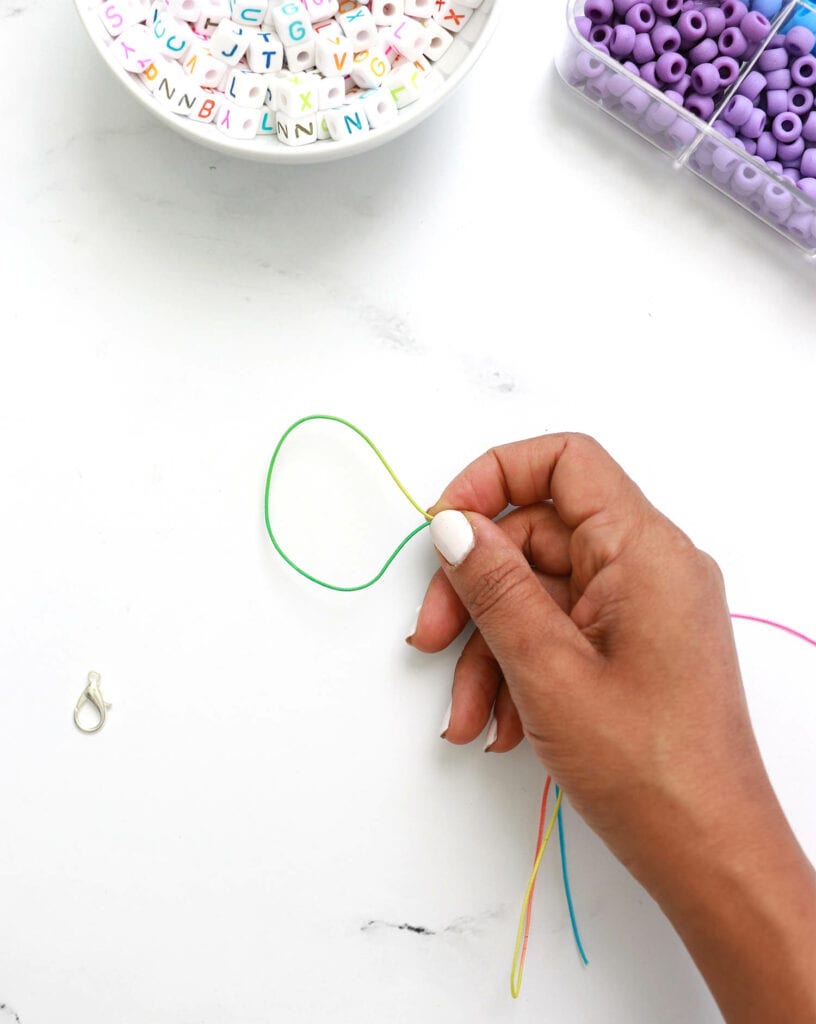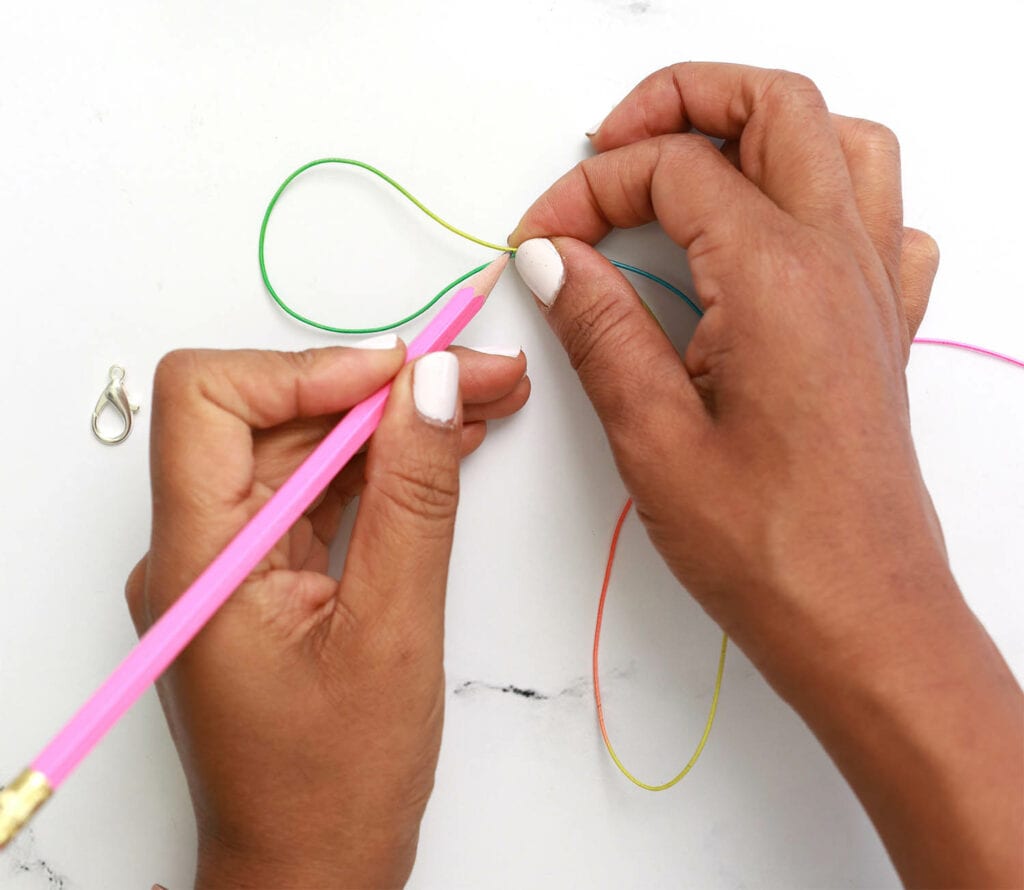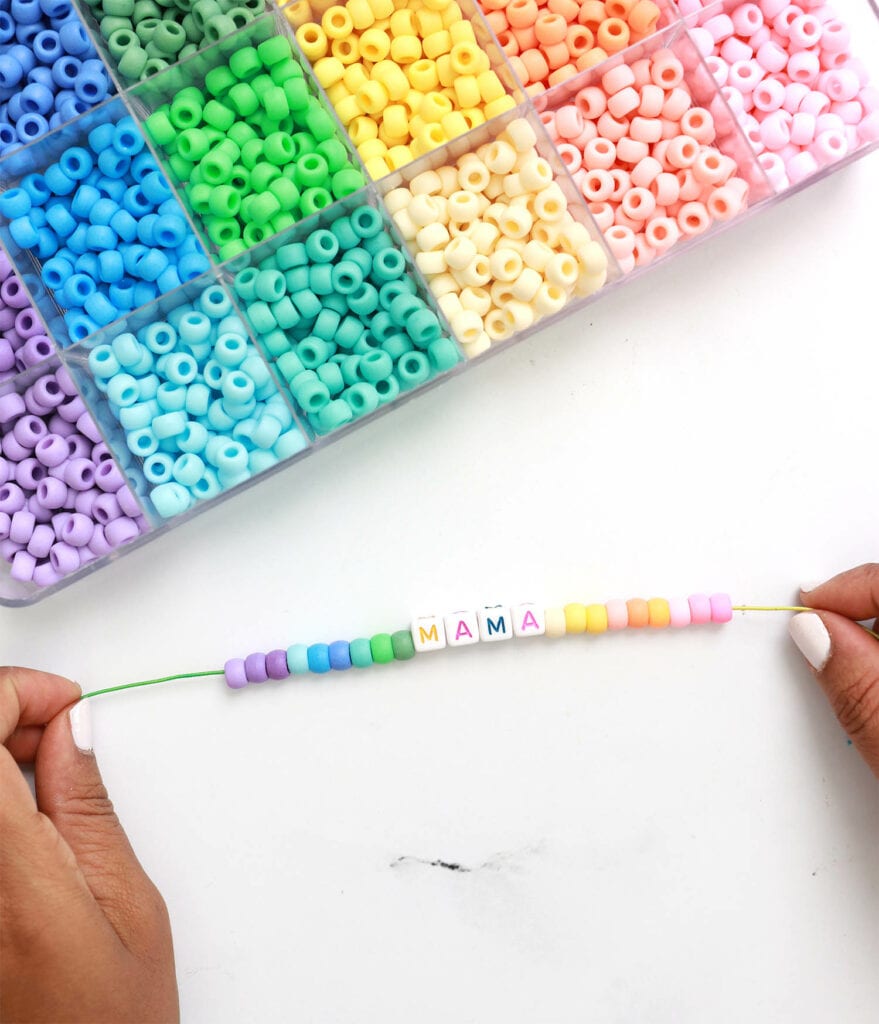 How to Tie a Knot on your Beaded Bracelet
This is by far the biggest pain point when making your own beaded bracelet. You want to tie a knot so that your bracelet doesn't come apart! To do this, you'll want to tie a surgeon's knot. Watch the video below to learn how to tie a surgeon's knot.
Once you've created the surgeon's knot on you bracelet, use a bit of glue to make sure it's secure.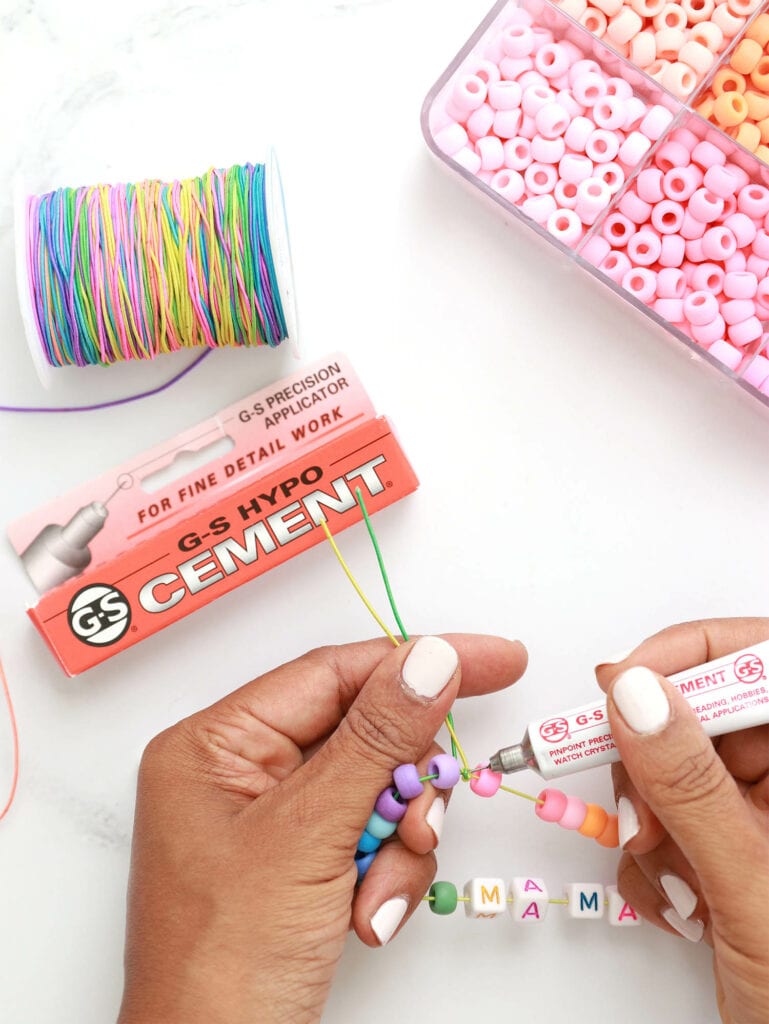 How to Finish off the Ends of your Bracelet
When your bracelet is knotted, you'll have two free ends that you'll want to finish off. If you leave them be, they will unravel over time and become very frayed. There's an easy way to avoid this by using crimp covers and a crimp cover plier tool.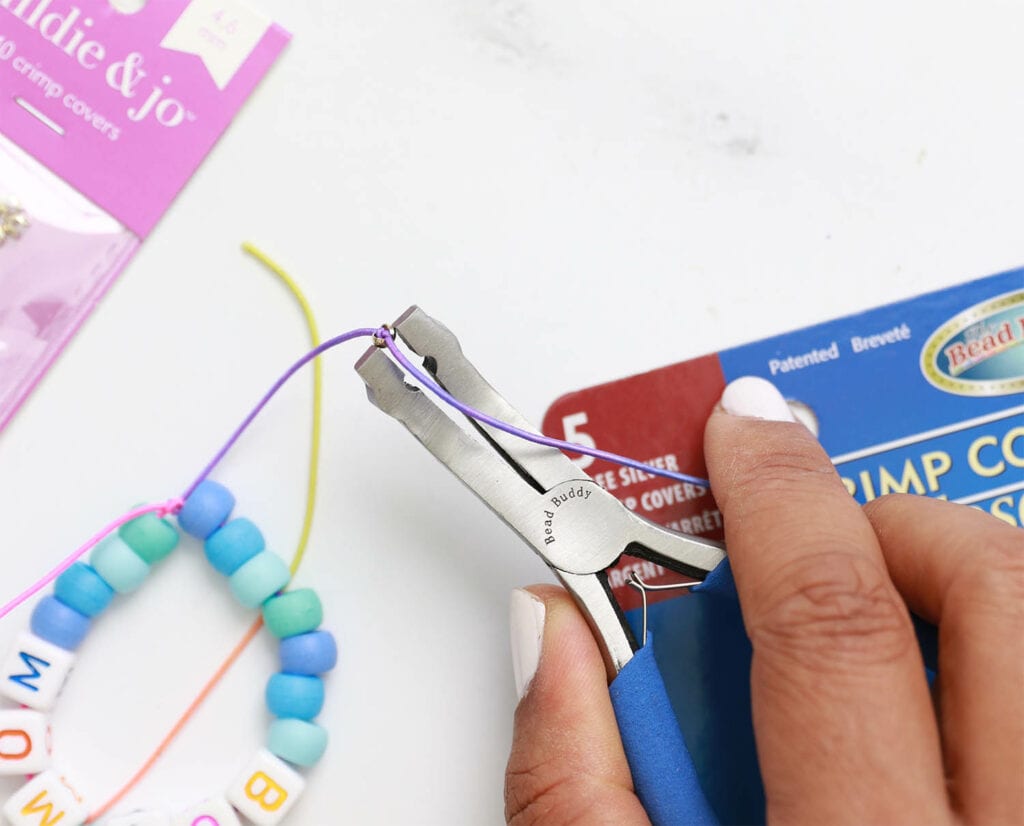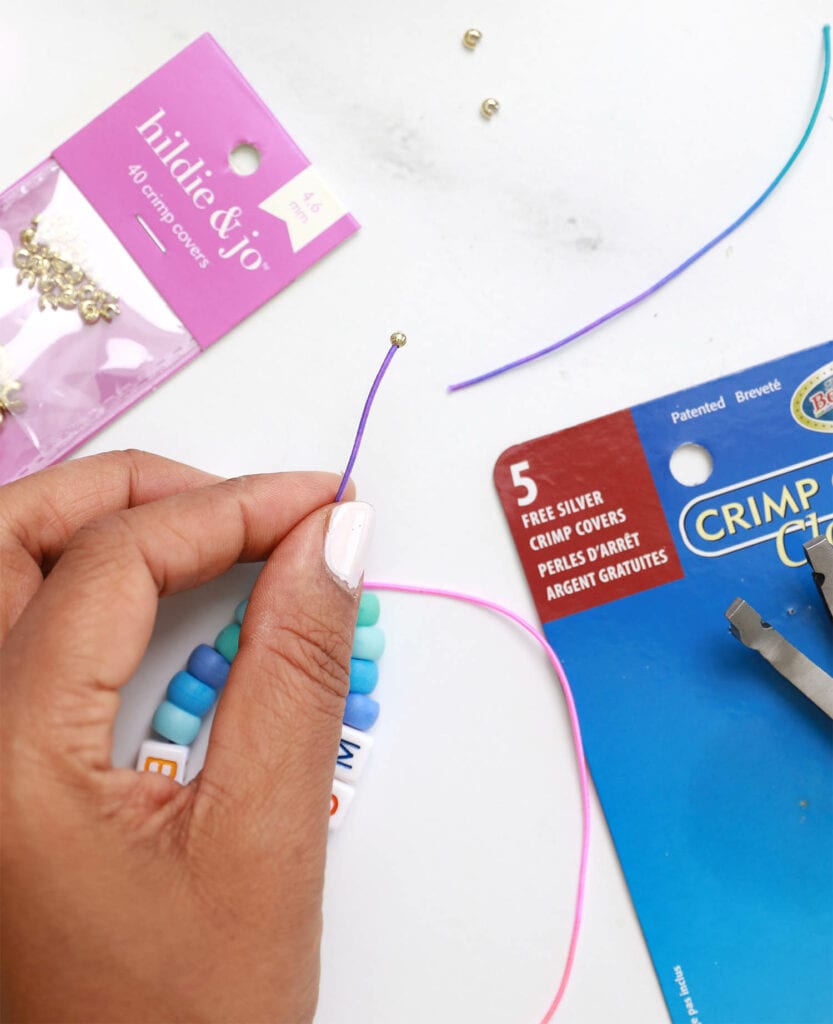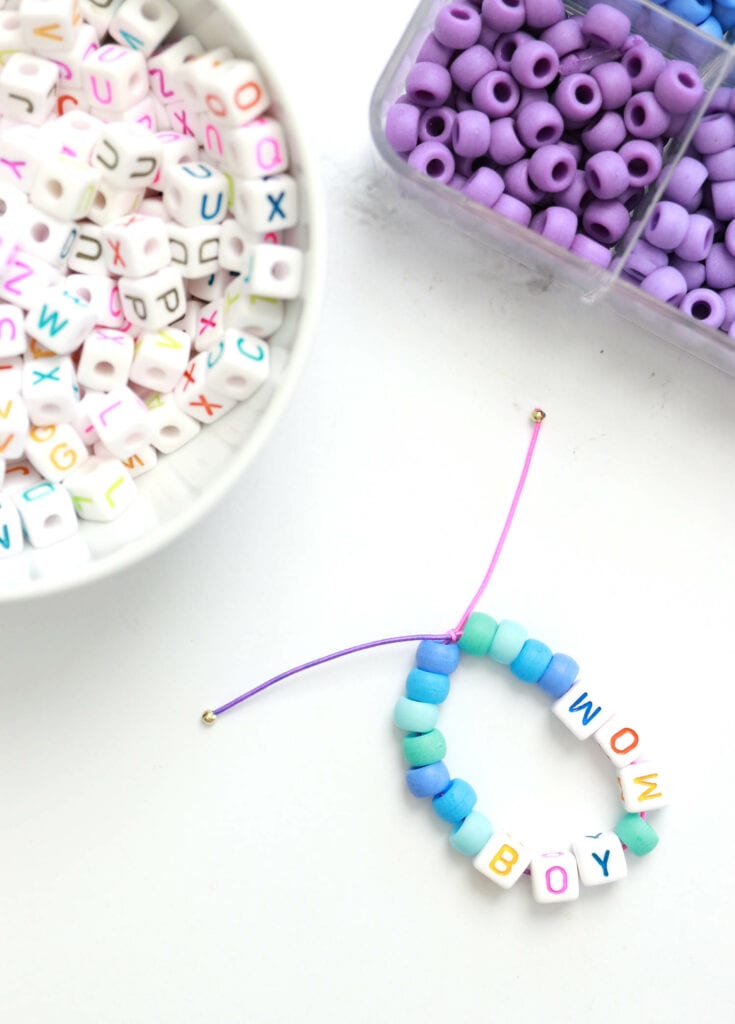 Easy Beaded Bracelets for Kids
If you're looking for a much simpler way to make beaded bracelets, I've got you! This is super helpful if you're crafting with kids who may need a lot of help through each of the steps. You can use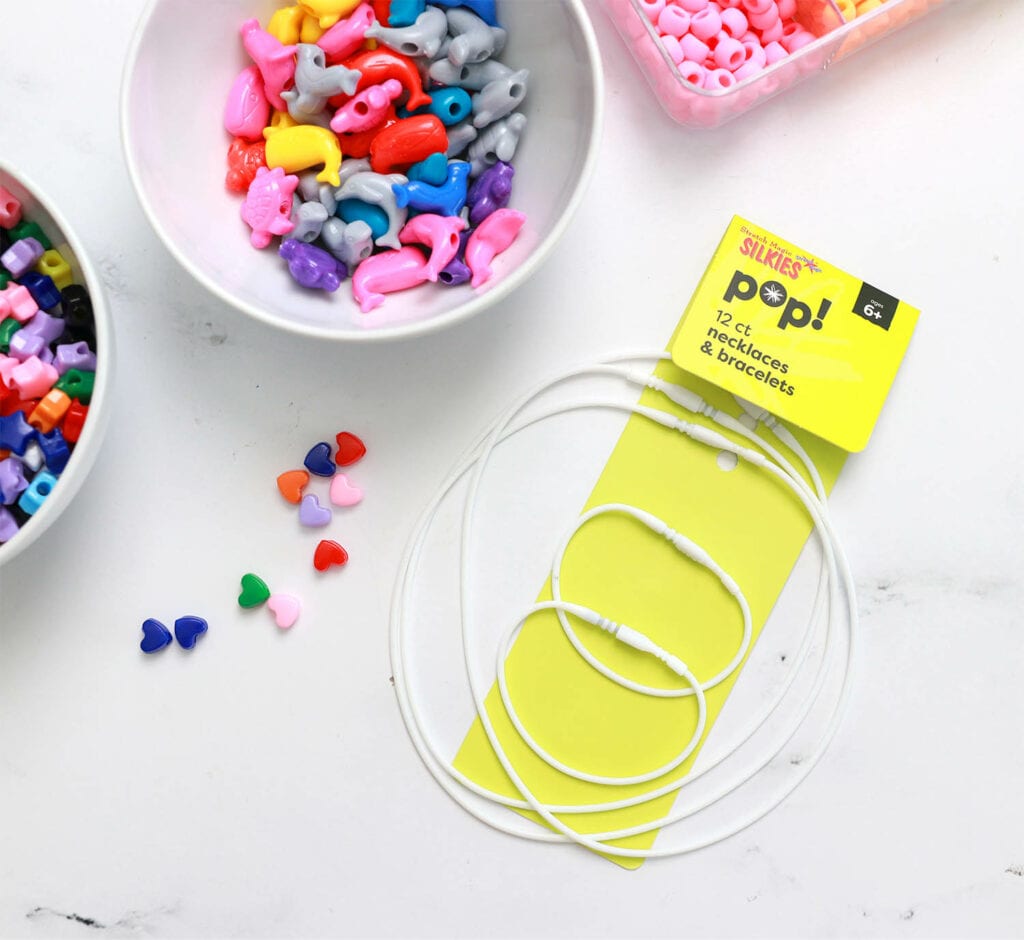 I found these cool necklace and bracelet strands that have an easy closure on them. Once you push the closure together, the bracelet stays together quite well so you don't have to worry about it coming apart. No need for tying knots, using special glue or finishing off the ends.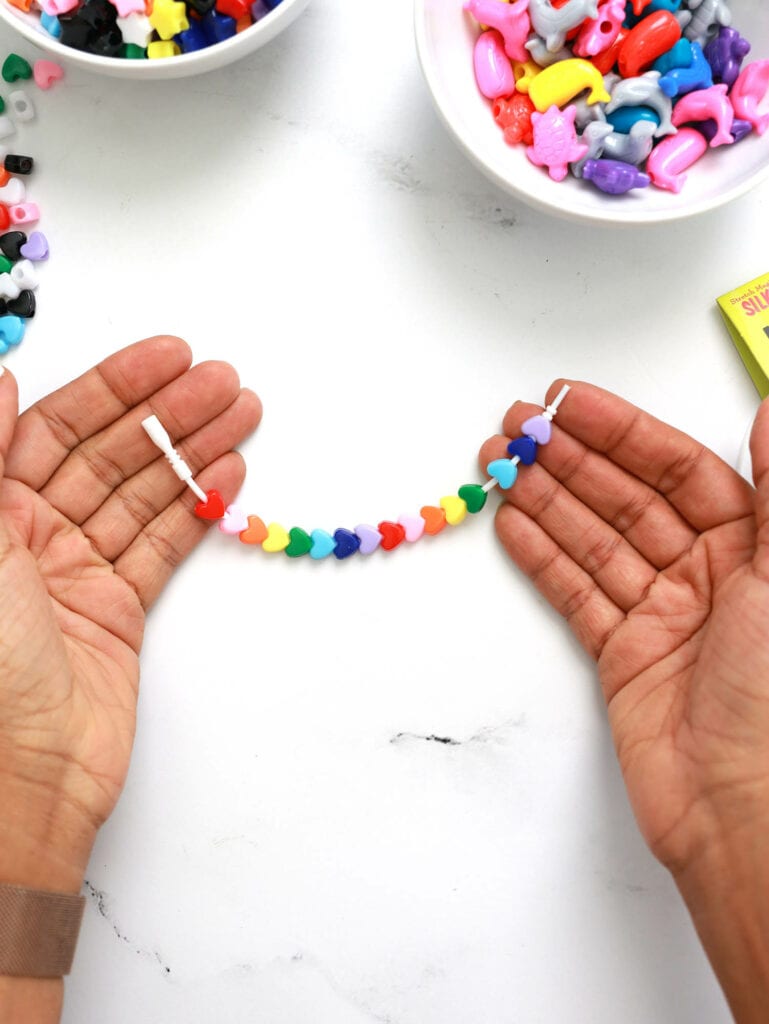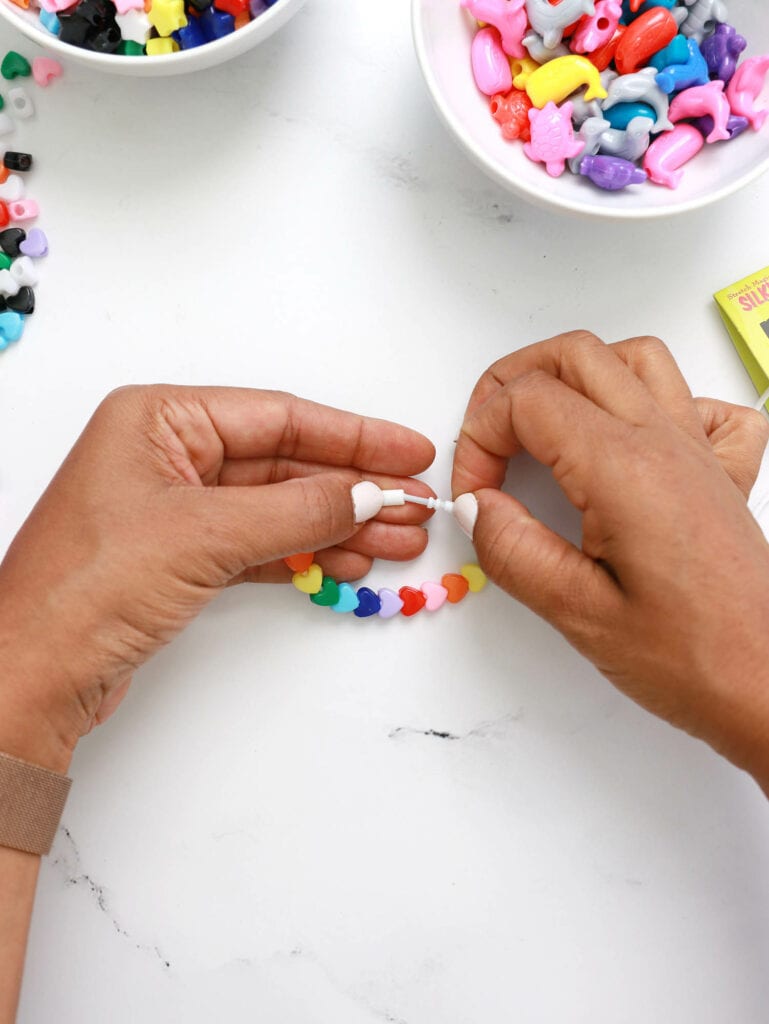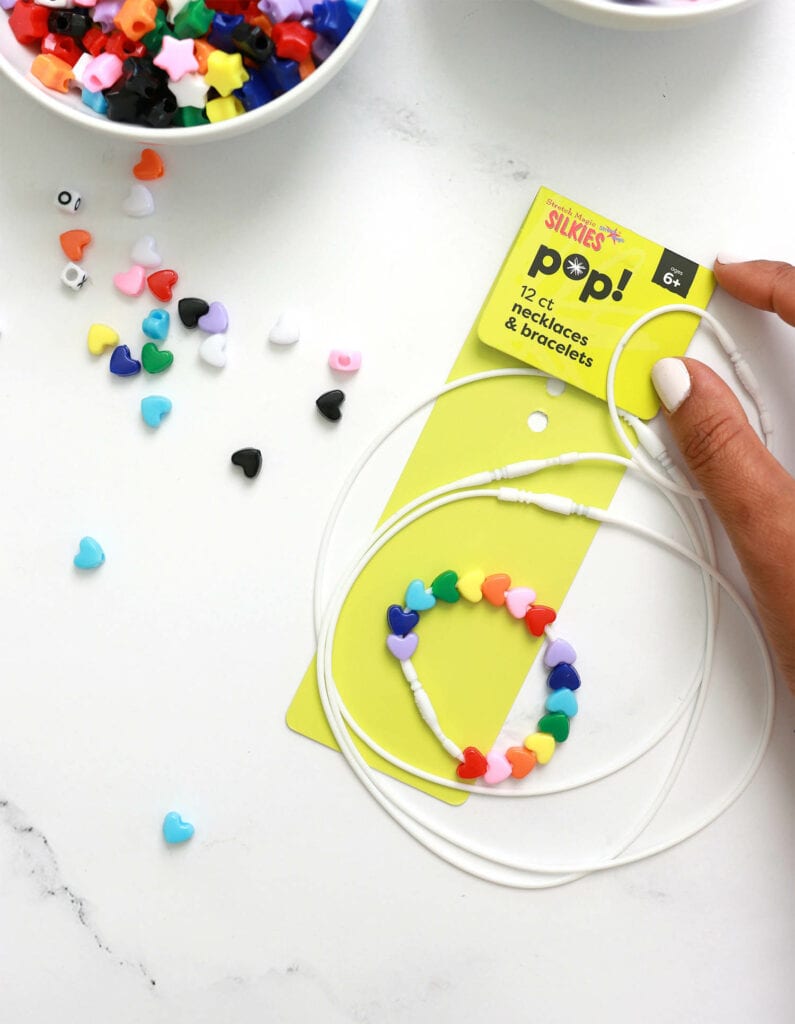 How easy was that?! Just make sure you pick up a few packages of those Silkie Bracelets and Necklaces because your kids will go through them quickly!
This awesome tutorial was created in partnership with Joann Fabric & Craft Stores! Thanks for supporting the sponsored content that keeps the lights on in this joint!