Whether you're prepping to head back to the classroom or you just love pretty stationery supplies, this tutorial is exactly what you need! You'll love how easily you can create a composition notebook cover using your Canon PIXMA printer and a few basic crafting supplies.
During the back to school season, you can purchase a composition notebook for just cents! I purchased a bunch for only $0.29 each!
In addition to basic supplies like printable sticker paper, a craft knife and a composition notebook, you'll also need a printer for this project! This time around, I'm using the Canon PIXMA TS6420 printer. This awesome printer is available in black and white colors and it prints beautiful vibrant colors! The PIXMA TS6420 is also part of the Canon PIXMA Print Plan which means you can have ink whenever you need it for a monthly price of $4.99 to $9.99. You get all the print quality of Canon printers and save on ink at the same time. It's pretty cool.
Now that you've got the rundown on all the supplies you'll need, let's get to crafting!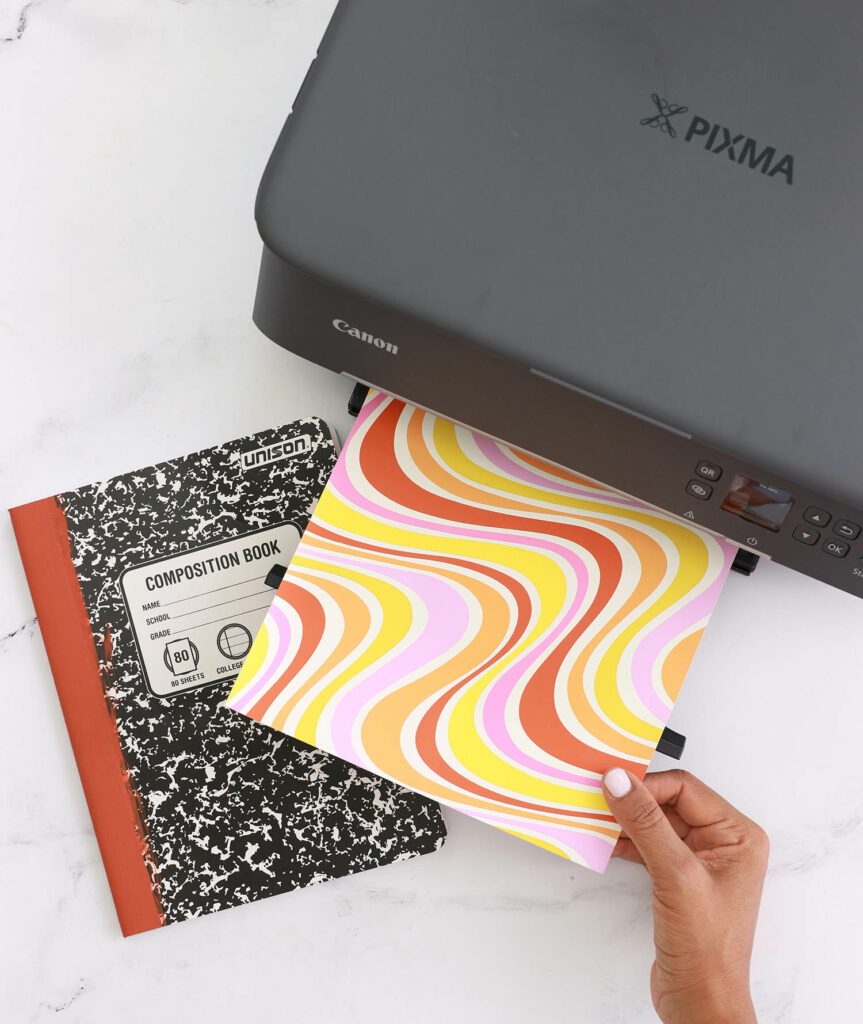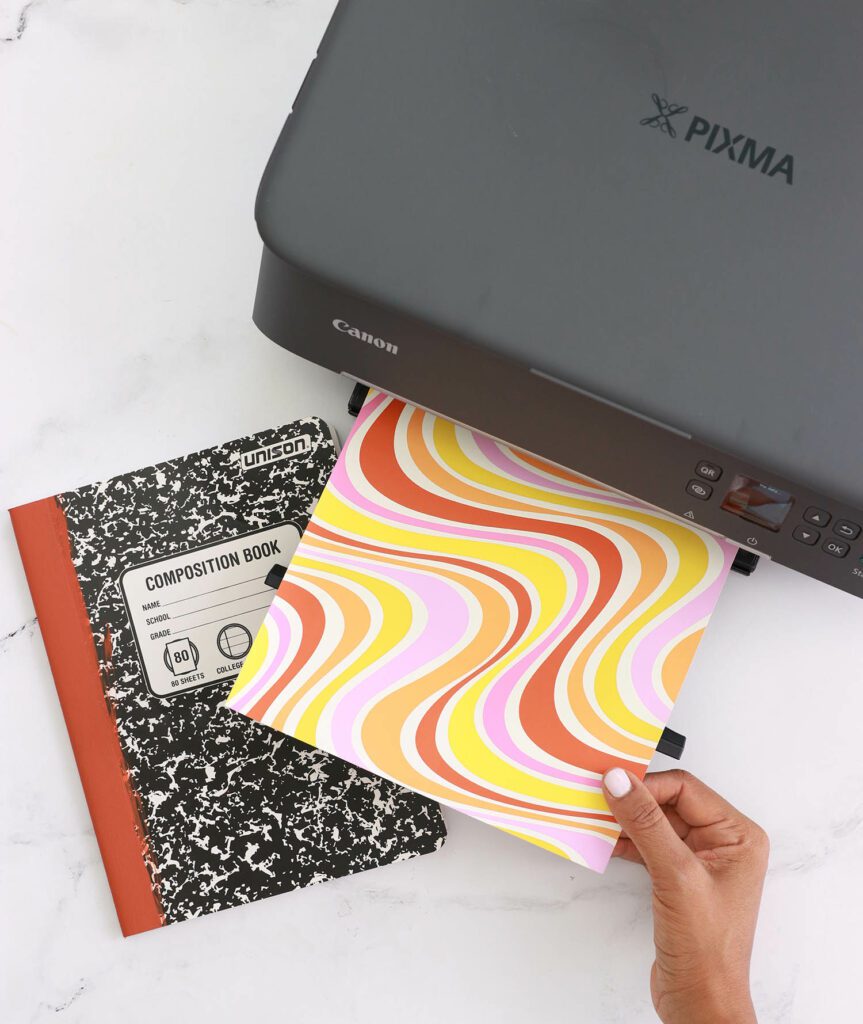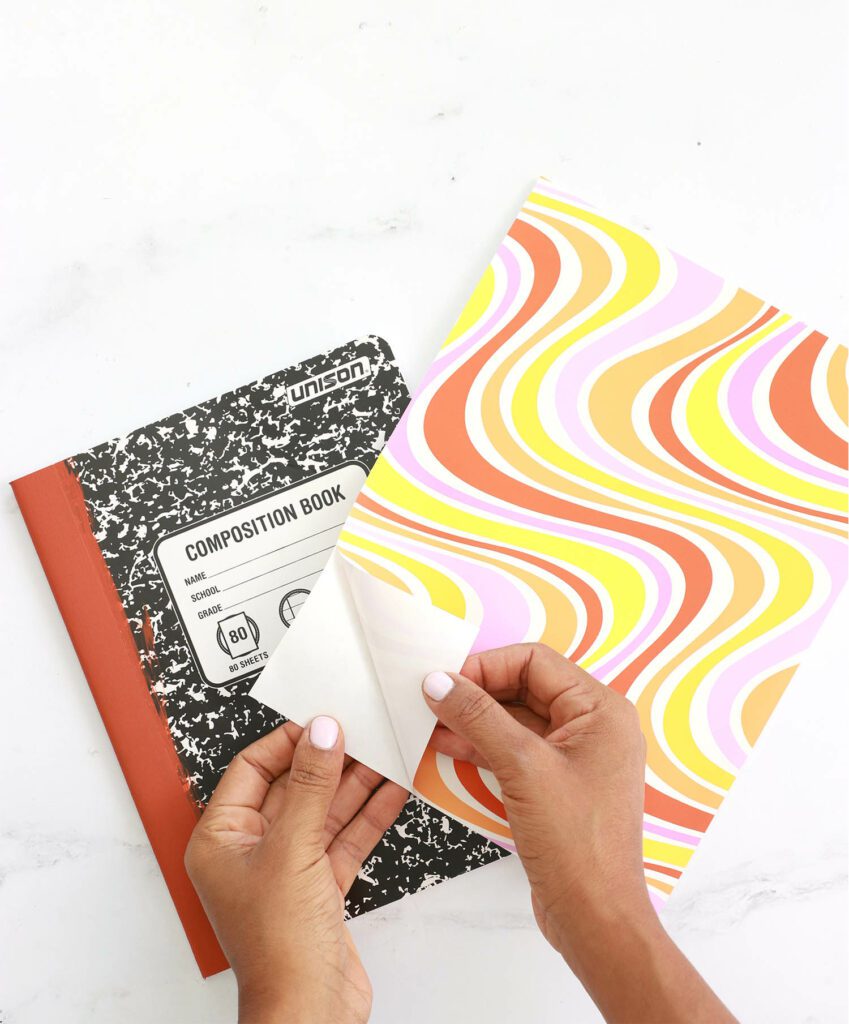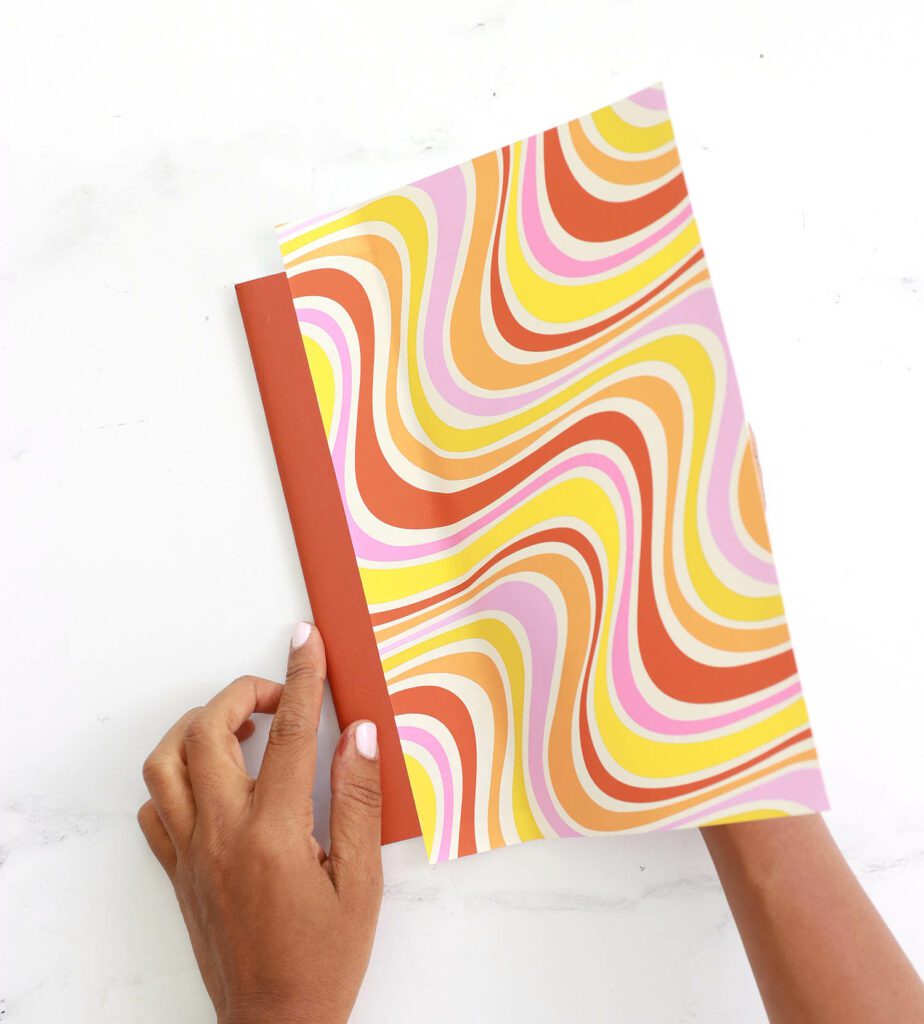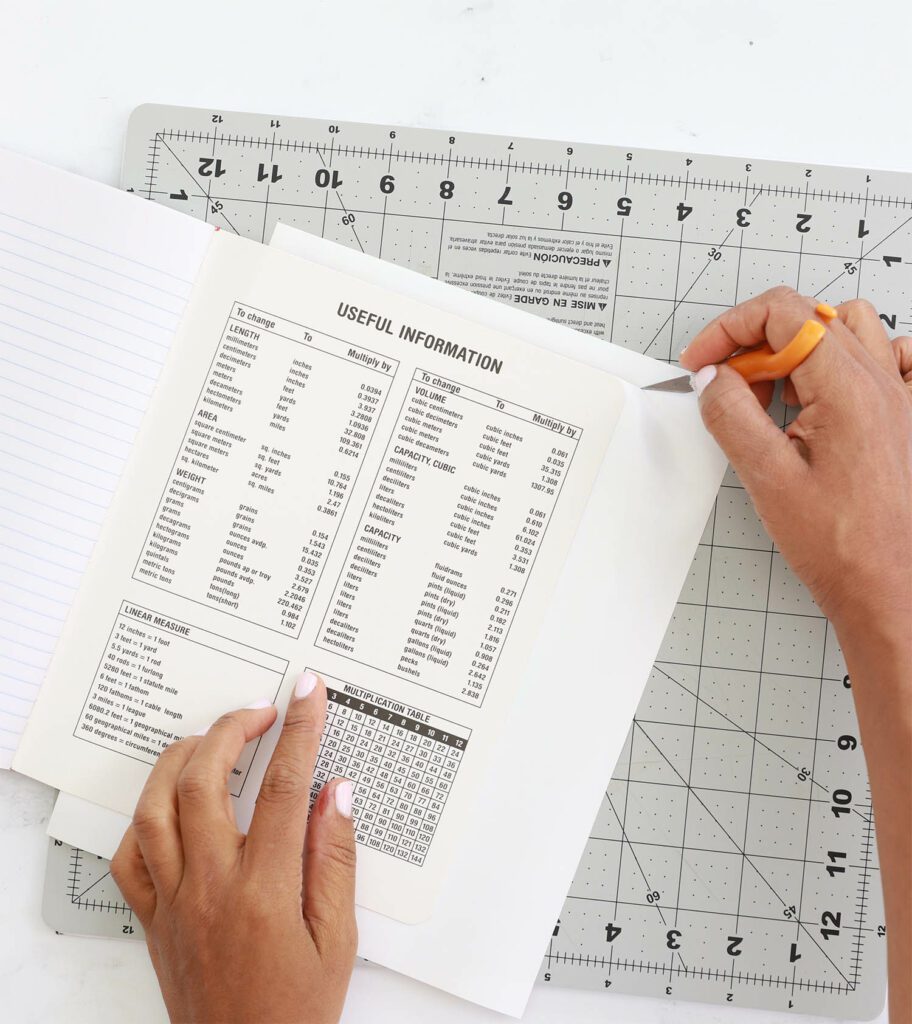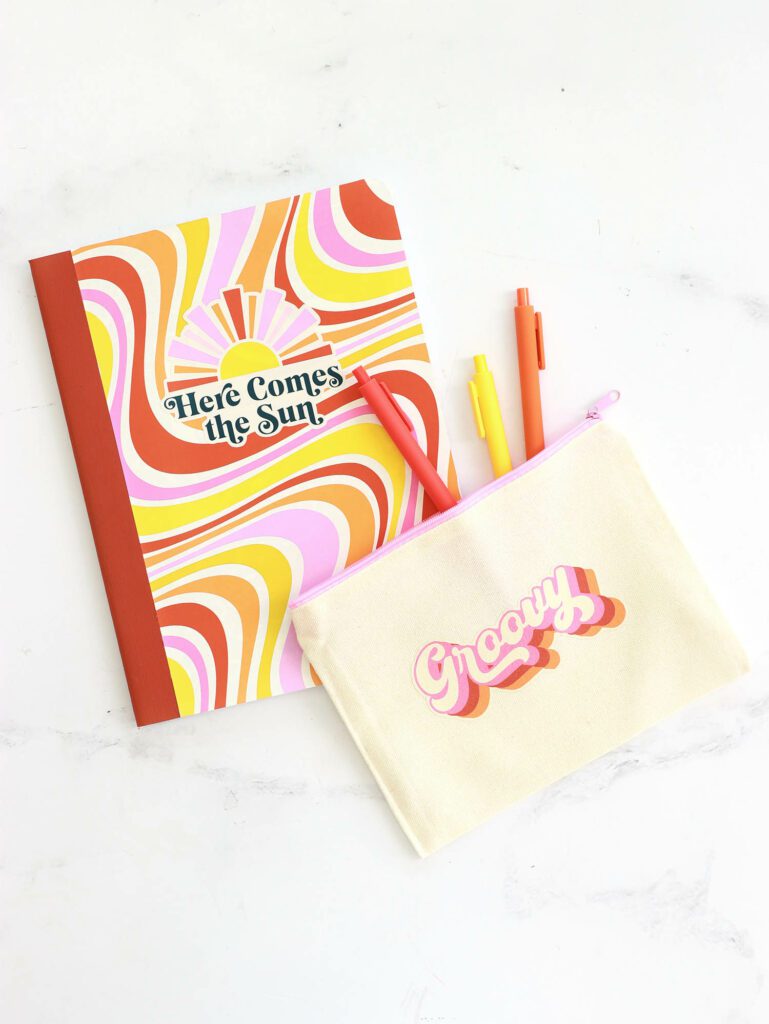 Watch HERE to see exactly how I assembled this project!