Tis the season to be…
eating way to much of everything
pretending to buy gifts for other people while you're really just using it as an excuse to shop for yourself
receiving holiday cards from people you only sort of remember. You know, the ones you haven't been in contact with since last year's round of holiday cards?
This year my approach is a little different. If you get a holiday card from me it's because we are friends. Real friends. Like in real life. And instead of just a card, I'm giving you something that you will have no choice but to hang on to for years and years to come. It's a holiday card turned recipe card…with my face plastered to the front of it.
This year I'm calling in the help of Minted Foil Pressed Flat Cards to make some of the prettiest recipe cards you ever did lay eyes on. Instead of going the traditional holiday card route, I used the front of the card for a photo and I used the back for my very favorite hot cocoa recipe. The sturdy Minted cardstock makes this a card that will be a keepsake for years. To make the holiday recipe card a little more special, I've DIYed my way through some very easy gold foiled labels. The finished product is a blogger-worthy hot cocoa kit. Because bloggers love gold foil. It's a fact.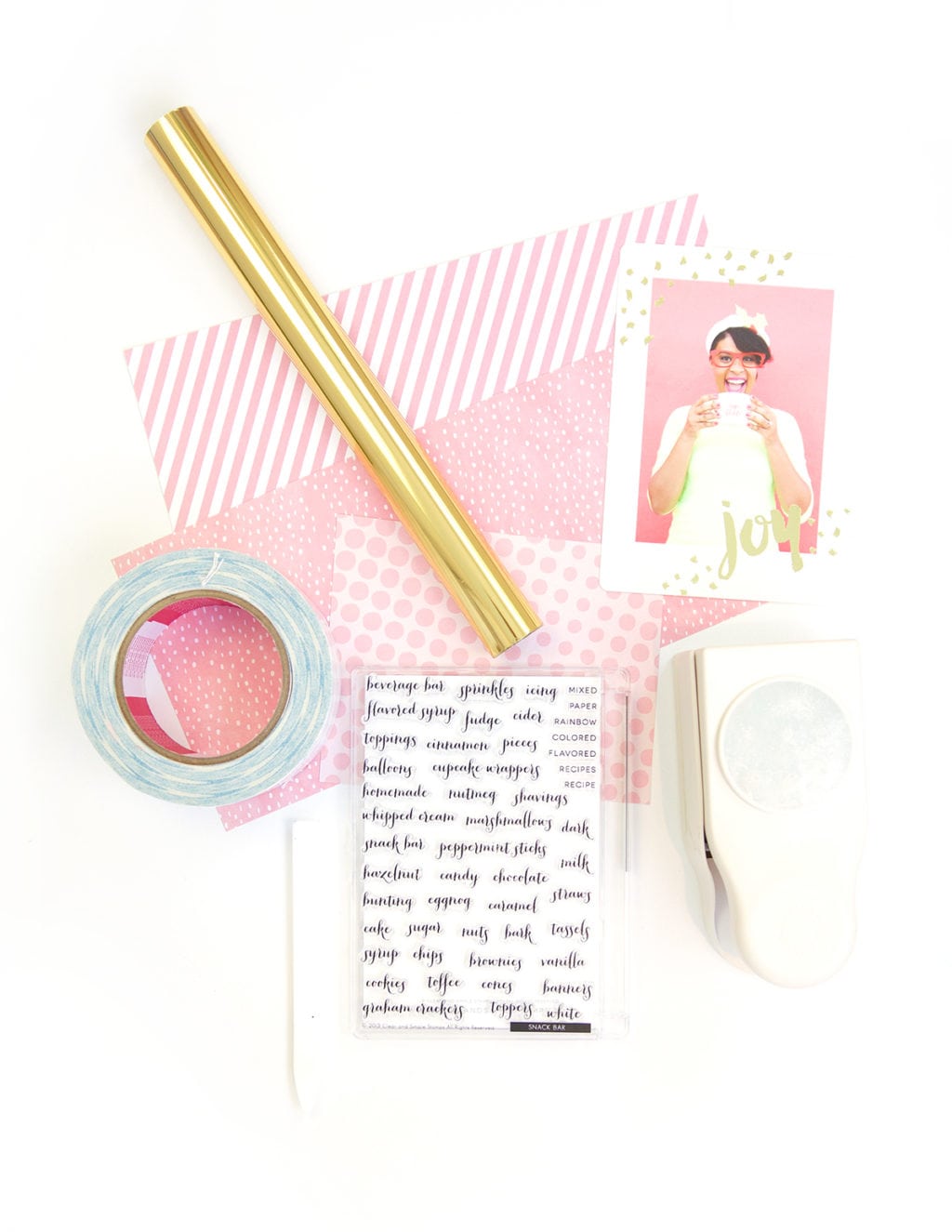 What you'll need:
Patterned paper – I know you have a ton stashed away waiting to be used!
Gold Foil – this one is what I used.
Scor-tape or another strong double sided adhesive.
Minted gold foil pressed card – I used the Gilded Brushstroke design. Gotta love that confetti of brushstrokes.
Bone Folder – I love this Teflon one because it's smooth and easy to handle.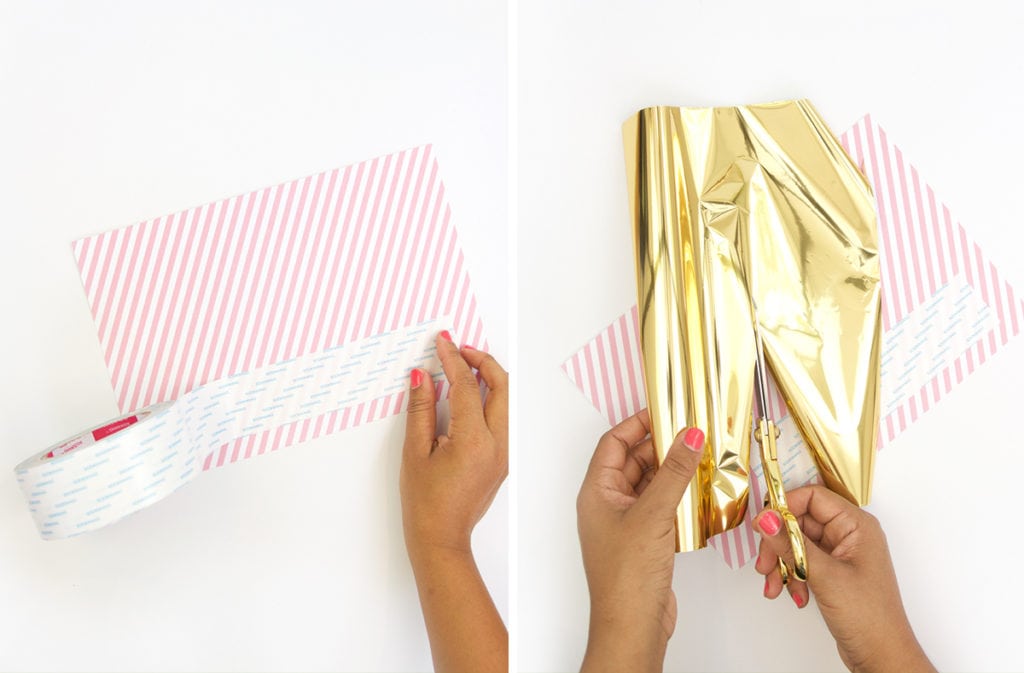 Adhere a strip of double sided tape to the patterned paper
Cut a piece of gold foil from the roll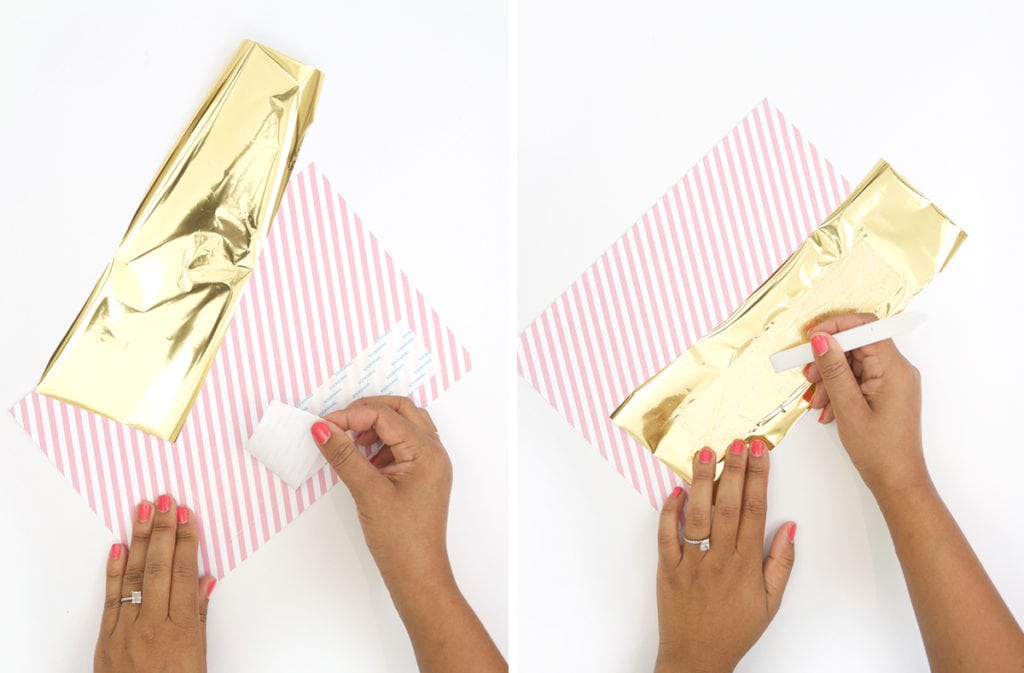 Peel off the backing of the double sided tape
Use the bone folder to firmly rub the gold foil onto the tape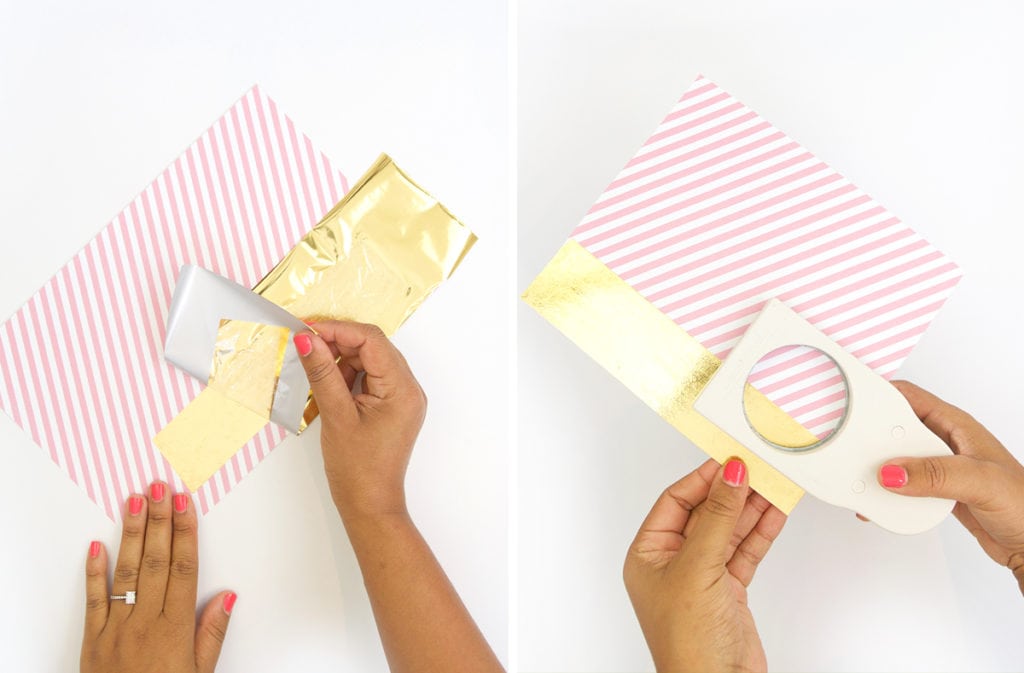 Once you've firmly rubbed the entire strip of tape, peel back the gold foil
Use a circle punch to create your label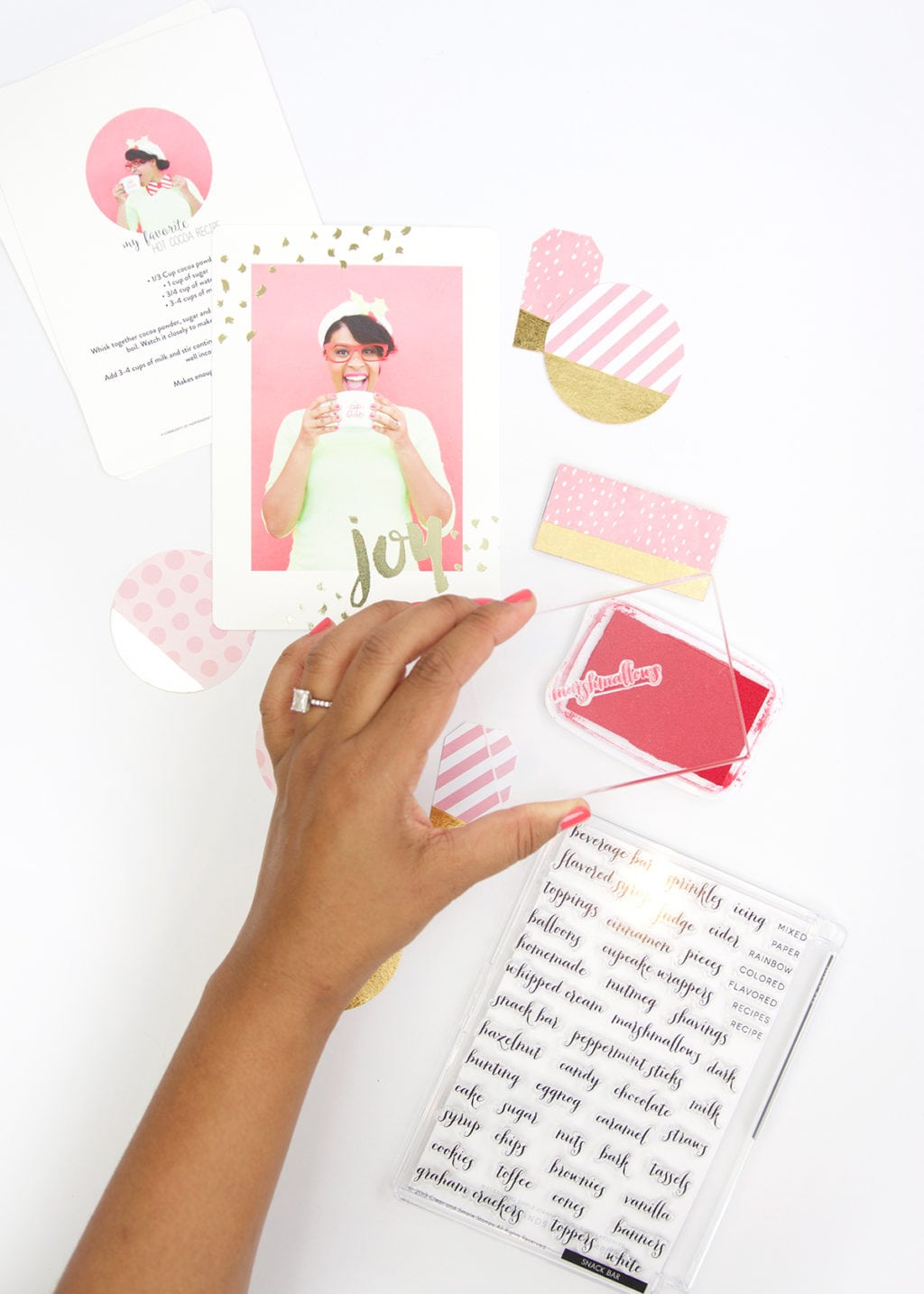 Once the labels are created, you can start stamping. For this hot cocoa kit, I labeled the marshmallows, cocoa mix and the peppermint pieces. You can go nuts with this part, since there are so many fun hot cocoa toppings and mix-ins.
The finished labels coordinate beautifully with the Gilded Brushstroke holiday cards – like they were meant to go together all along.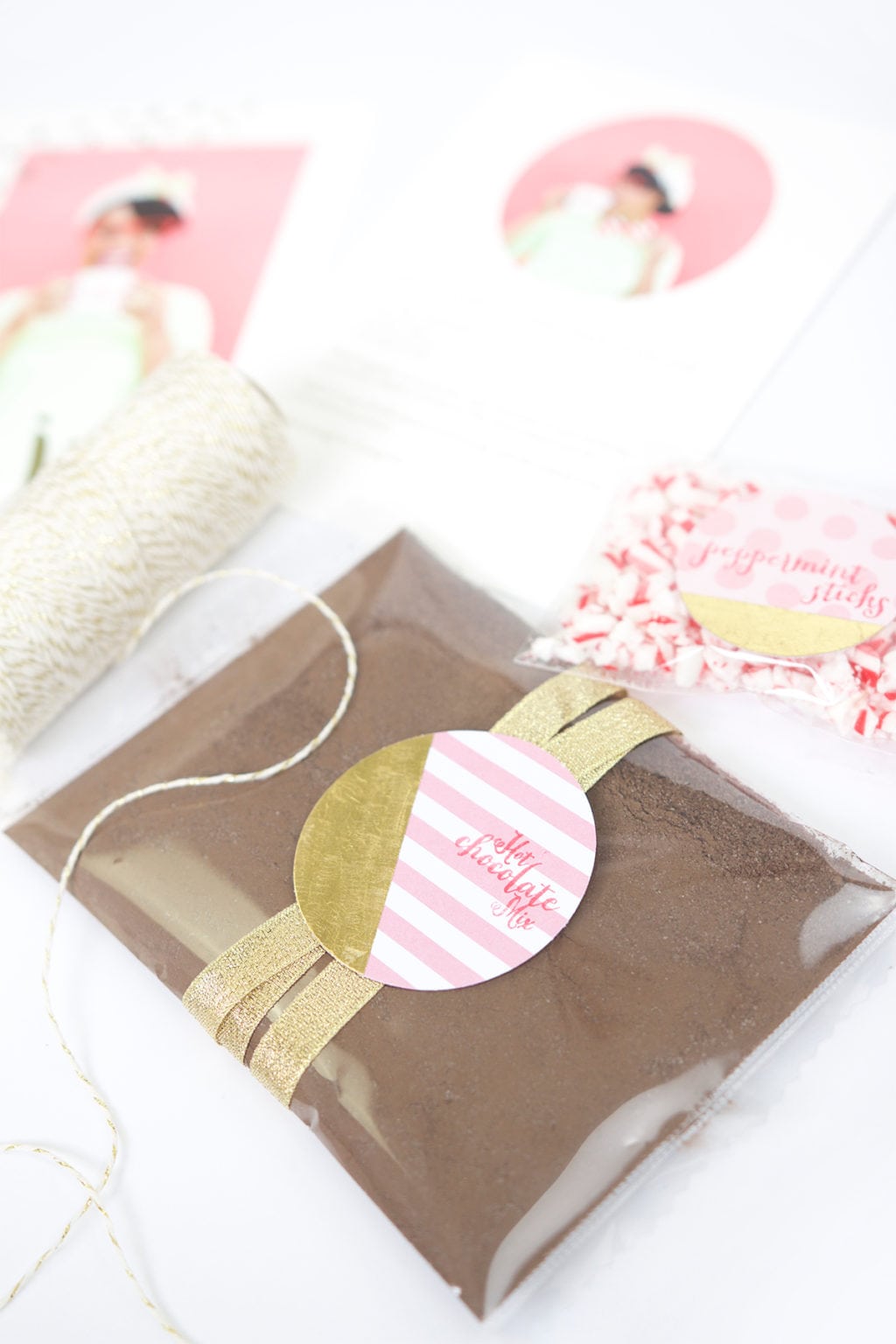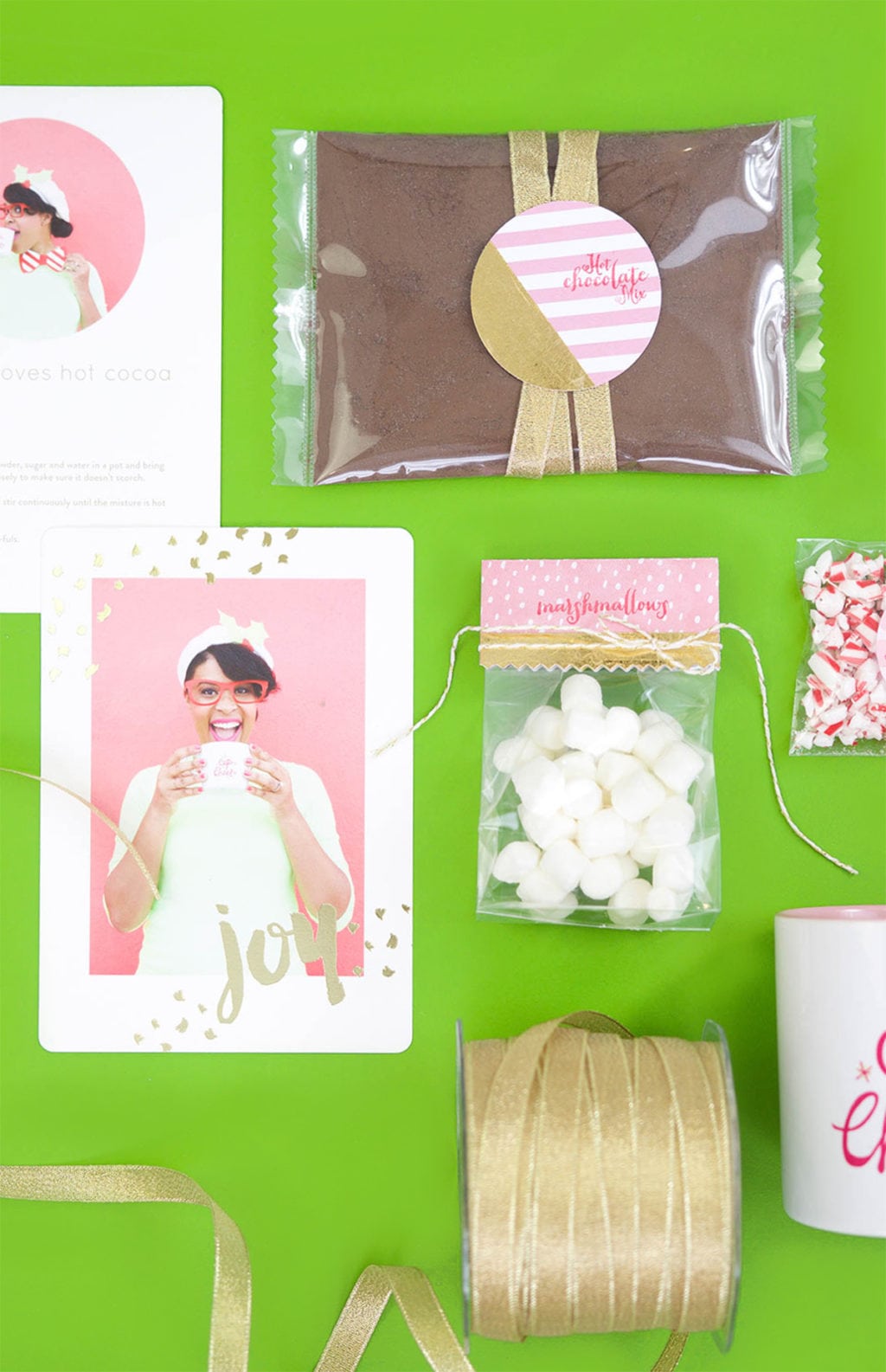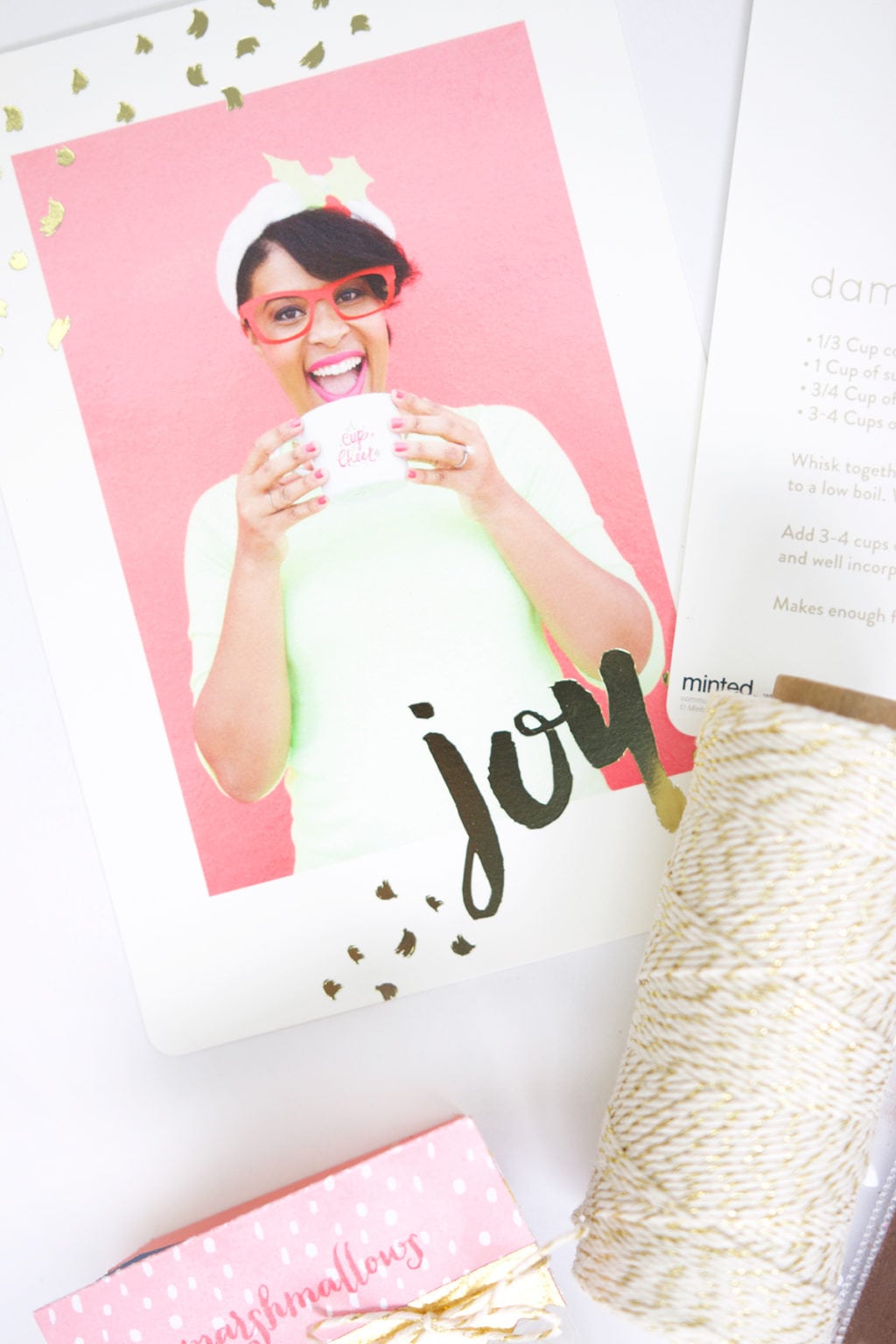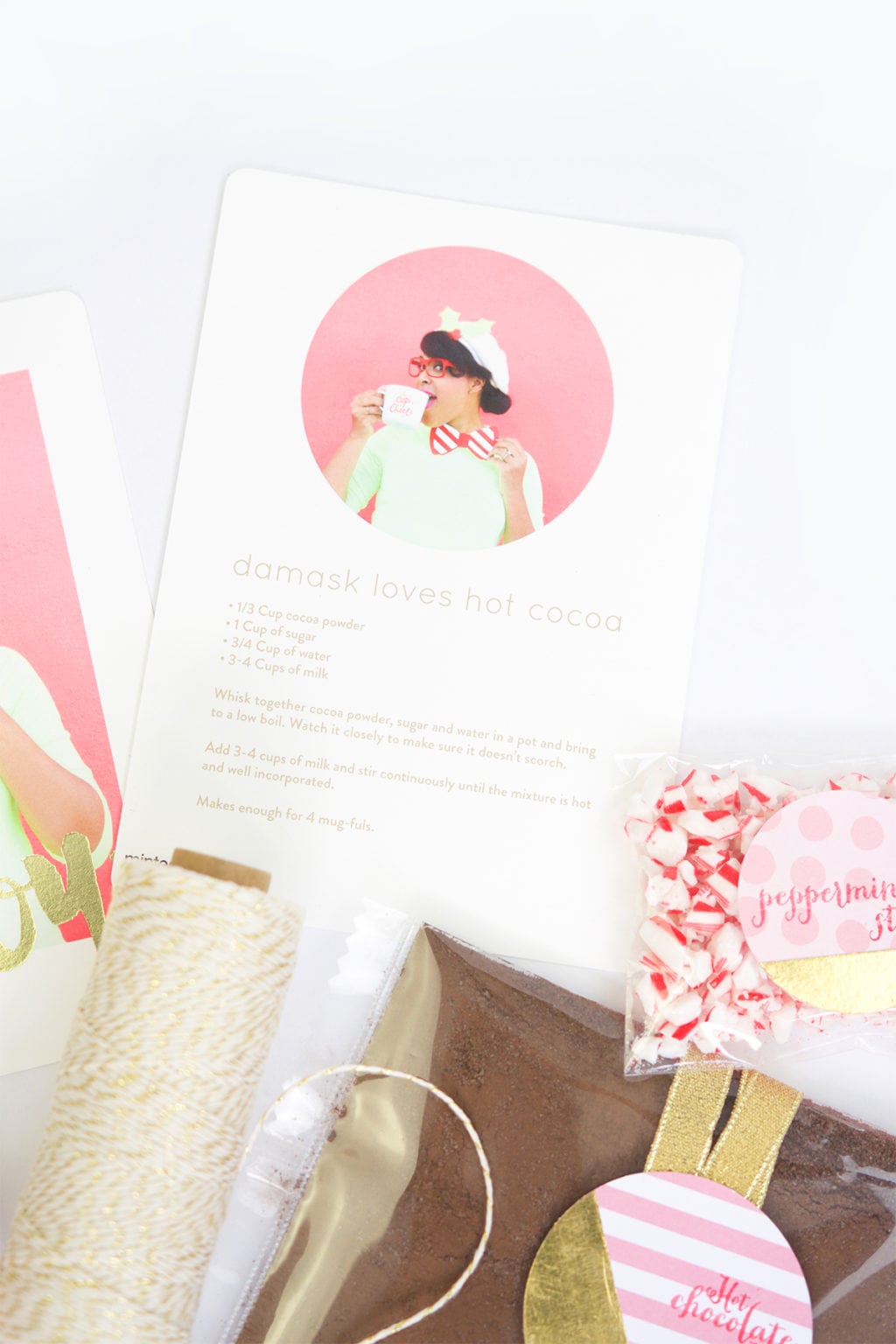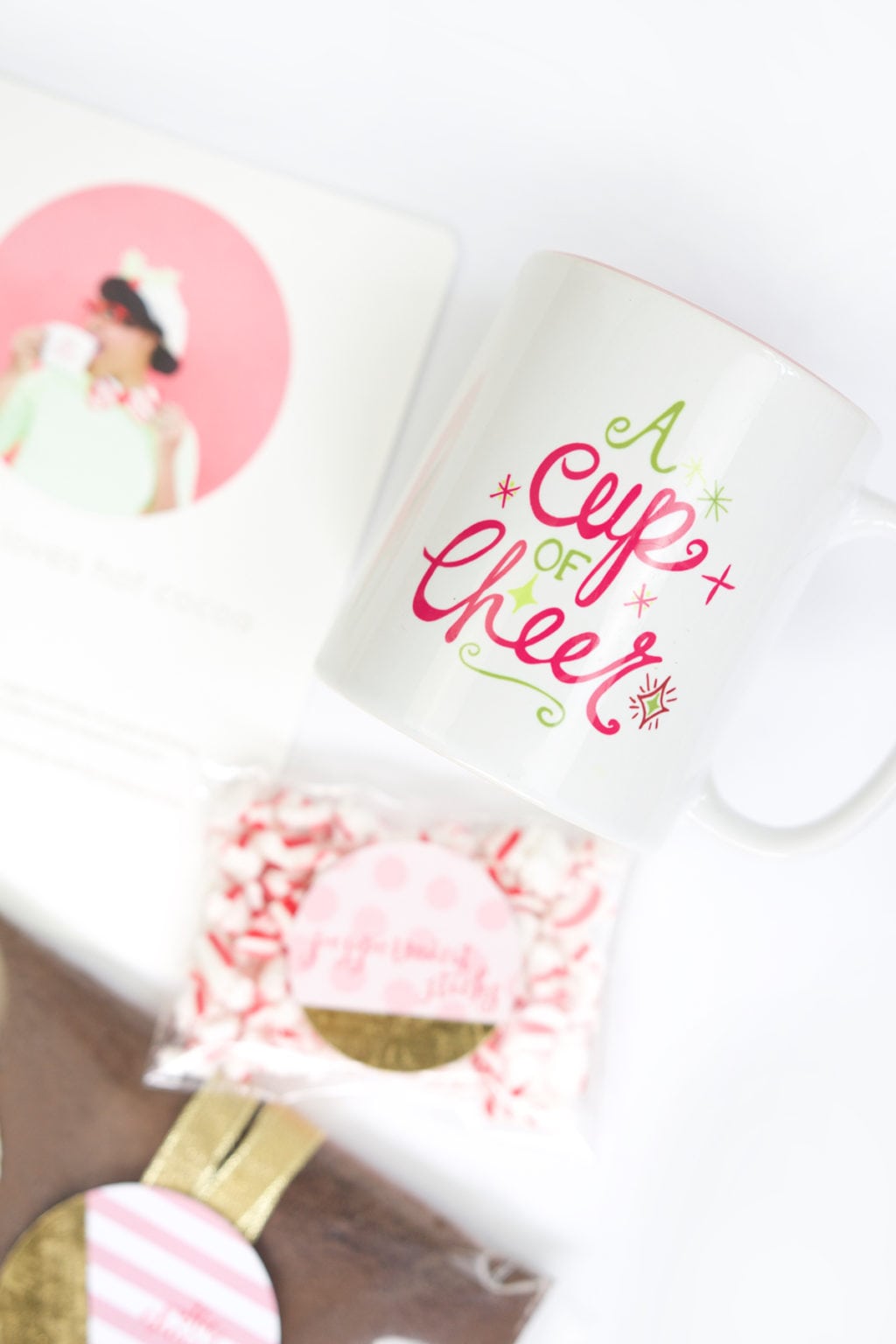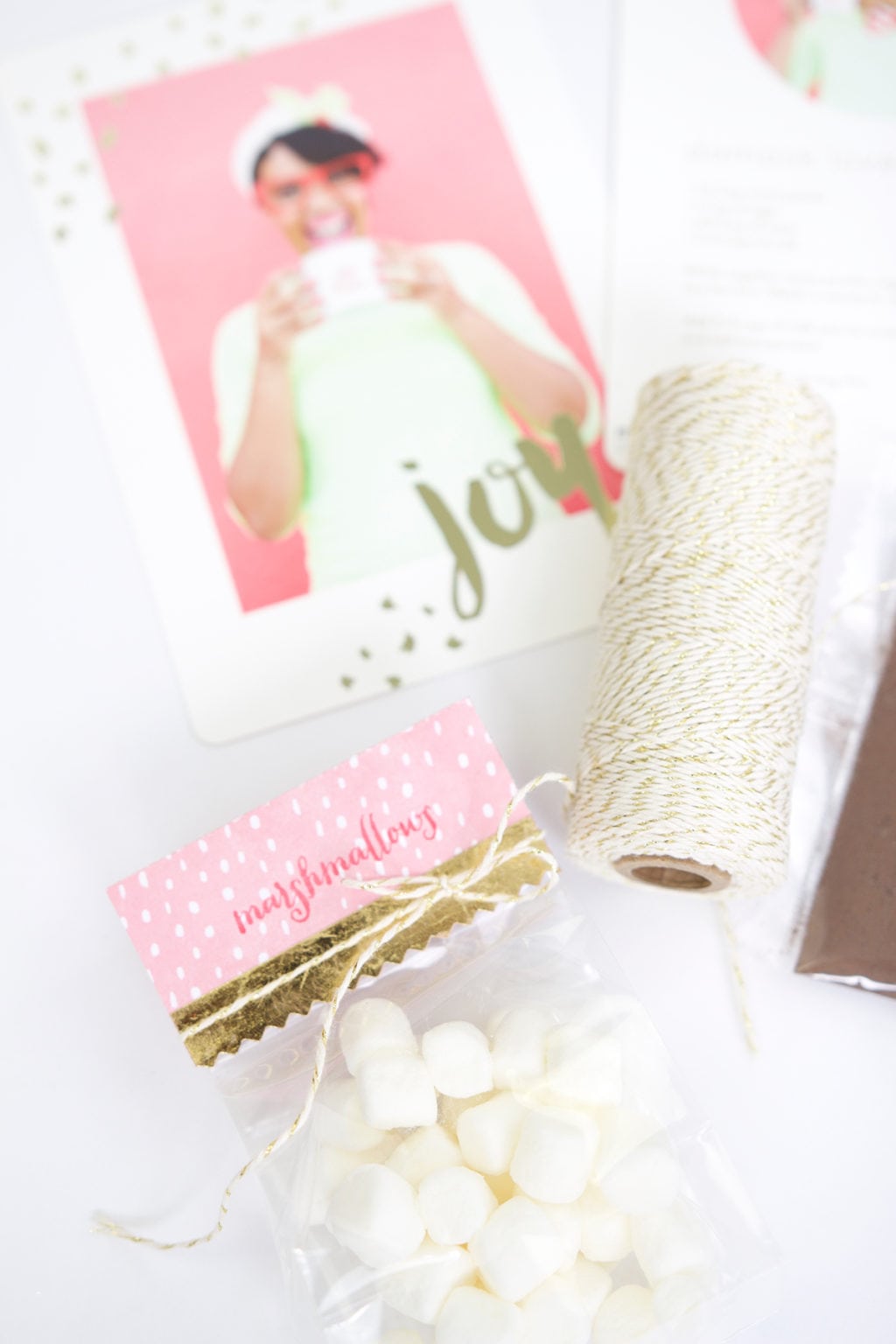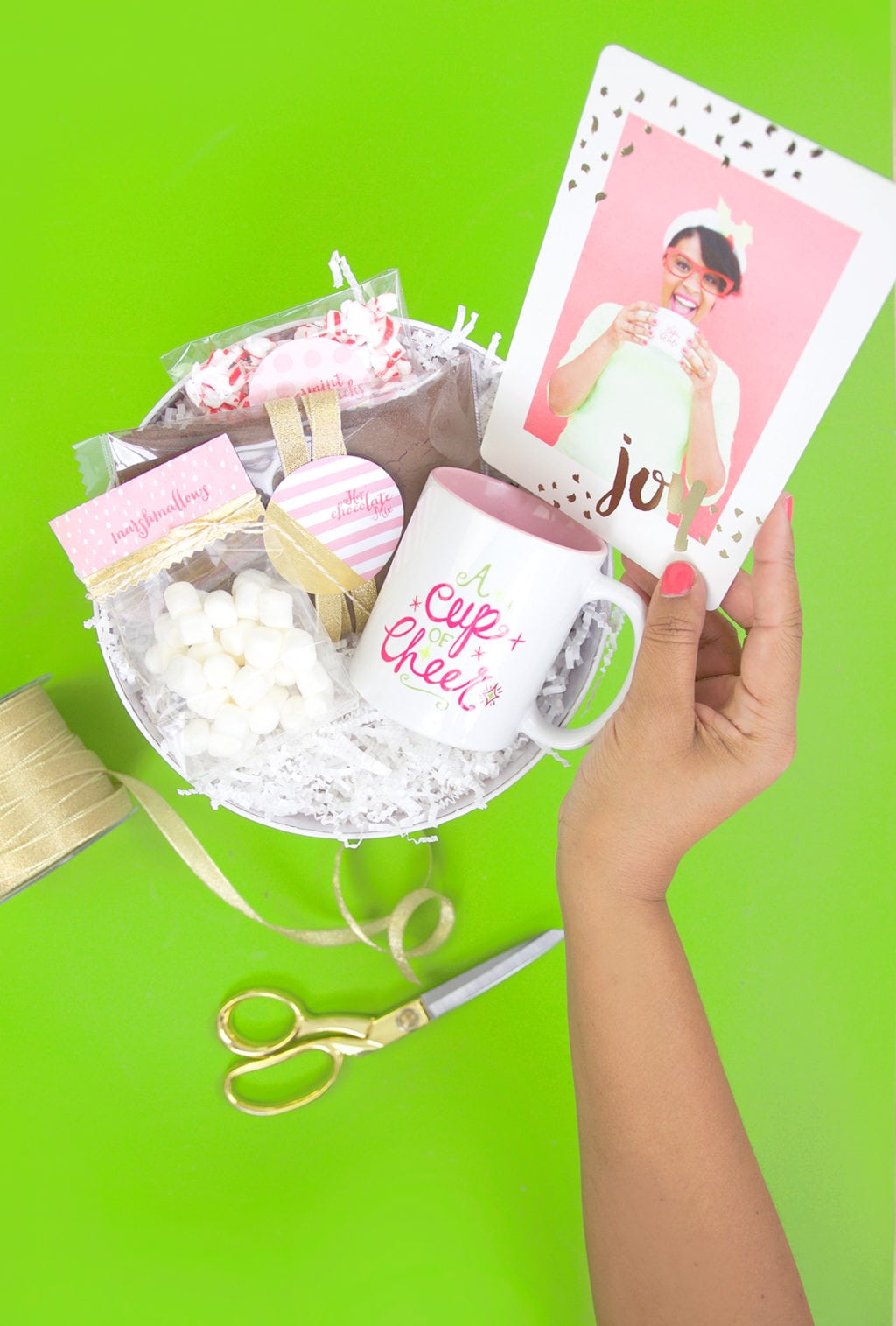 Now it's your turn to bring a little Minted into your holiday home!
This post is brought to you in partnership with  Minted. All photos, projects, ideas, opinions and crazy stories are all my very own. Thanks for supporting the awesome partnerships that keep the lights on in this joint. 
Thanks to Natalie Melissa Photography for her work on shooting the images used to create this special, personalized holiday card.