Custom gifts are always best. With customized gifts you can brag about your stellar gift giving skills, and isn't that really the reason for the season.
Well – no. That's not the reason for the season but customized gifts will make the recipient feel mighty special because they will know you didnt' run out to Walgreens at midnight to grab the last box of chocolates. This year, the pressure is pretty high on me now that there's a kiddo in the mix. I wanted to create some sort of keepsake for the grandparents and Shutterfly came to the rescue.
So – I'm pretty sure you know Shutterfly for photos. Well – get a load of this. They now make custom jewelry. Yeah. Mind blown. Today, I'm giving you a closer look at their jewelry and I'm showing you how I plan to gift it in the easiest, most personal way possible.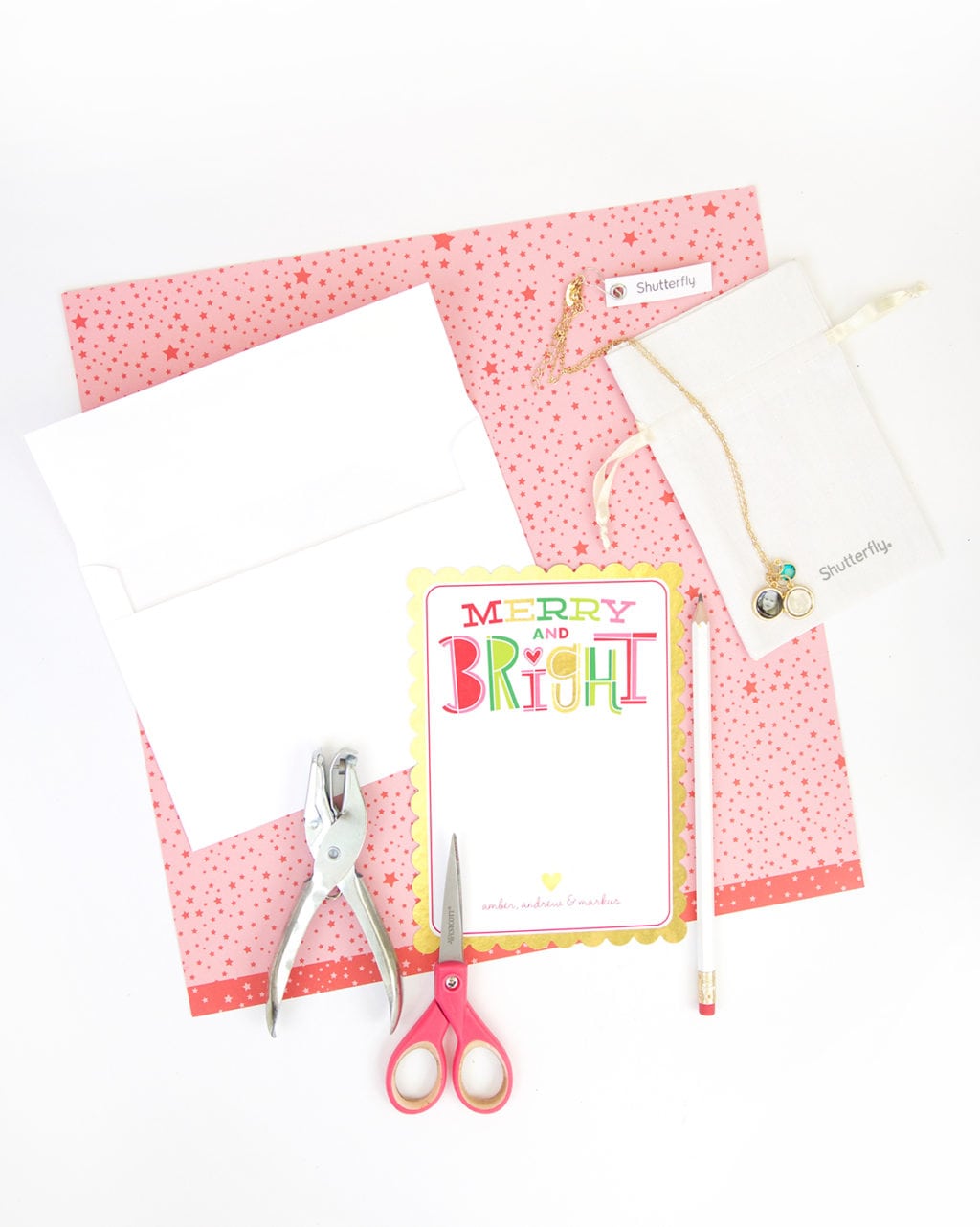 You'll need:
A shutterfly photo card – minus the photo. I know. Sounds weird but go with me on this. When you choose your photo card design, just leave the photo portion blank. This design and this design are my favorites for this project.
A hole puncher
scissors
patterned paper
scissors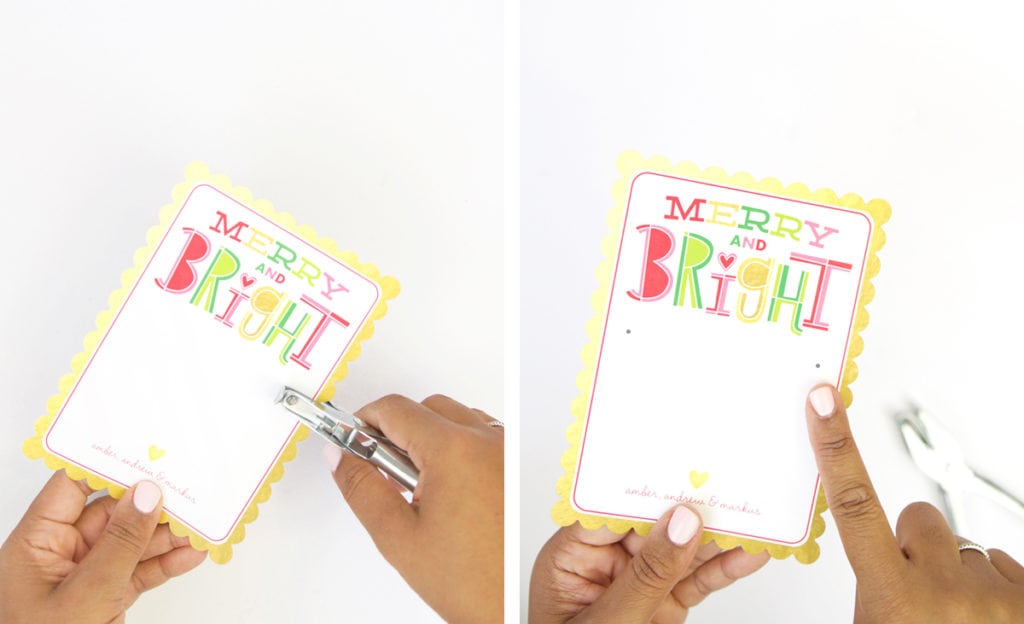 Punch holes in the card, do this on each side of the card as shown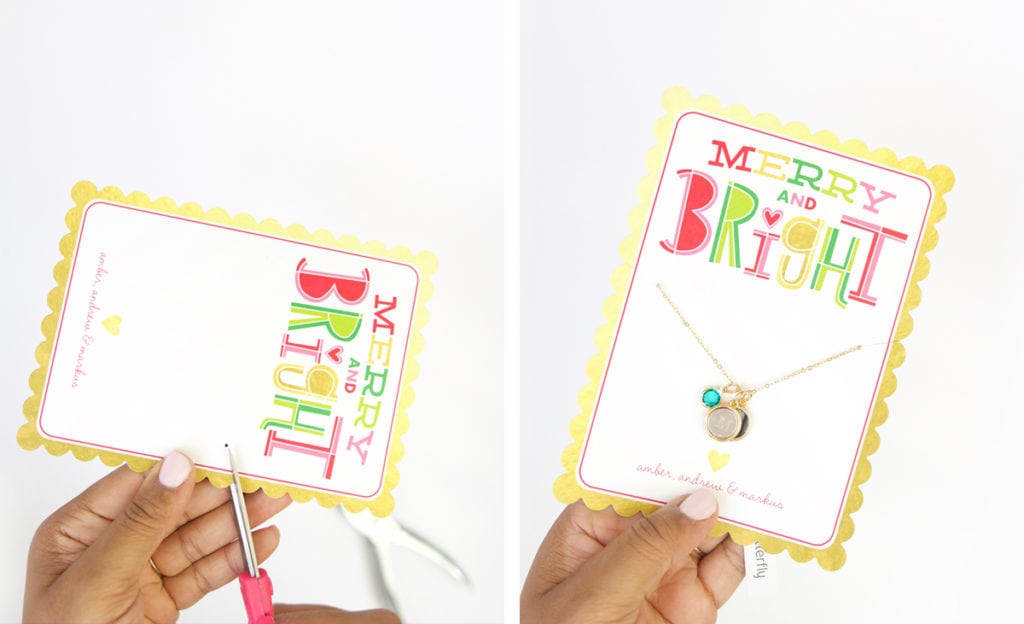 Cut slits from the edge of the card to the punched holes then drape the necklace through the holes to create a customized presentation for your customized necklace.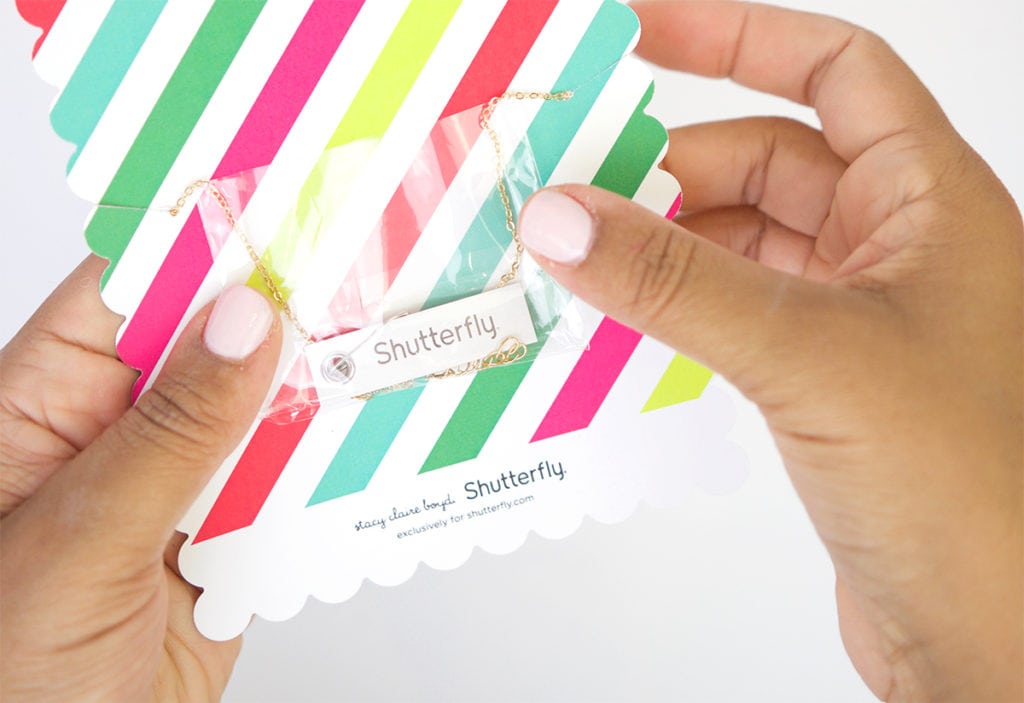 For the back of the card, use a small plastic baggie to gather the rest of the necklace and tape it to the back.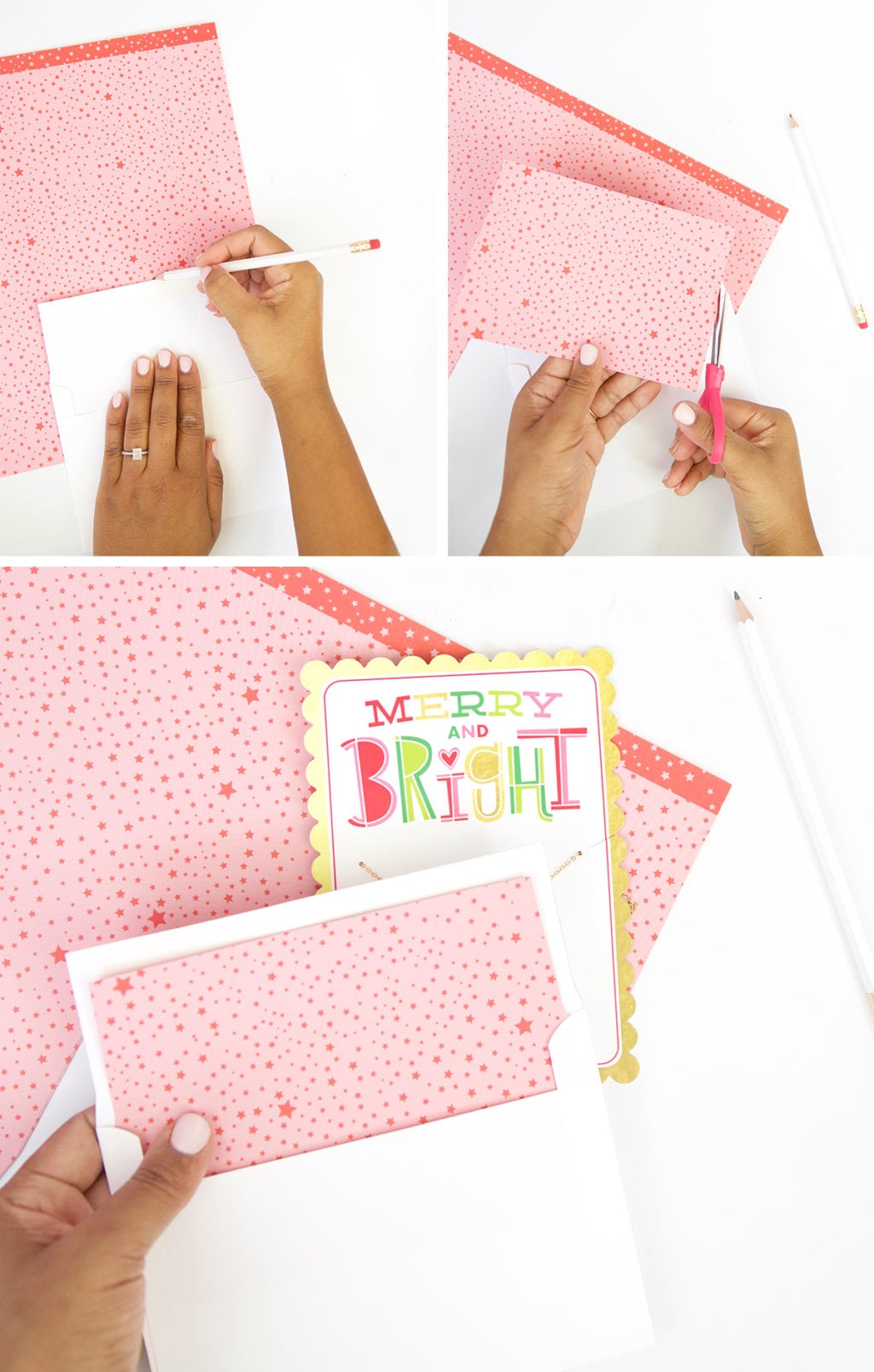 To finish off the card, you can use the envelope provided with the card to create a simple envelope liner. Just trace the edge of the envelope. Then cut out the shape, staying about 1/2″ inside the trace line. Then insert it into your envie!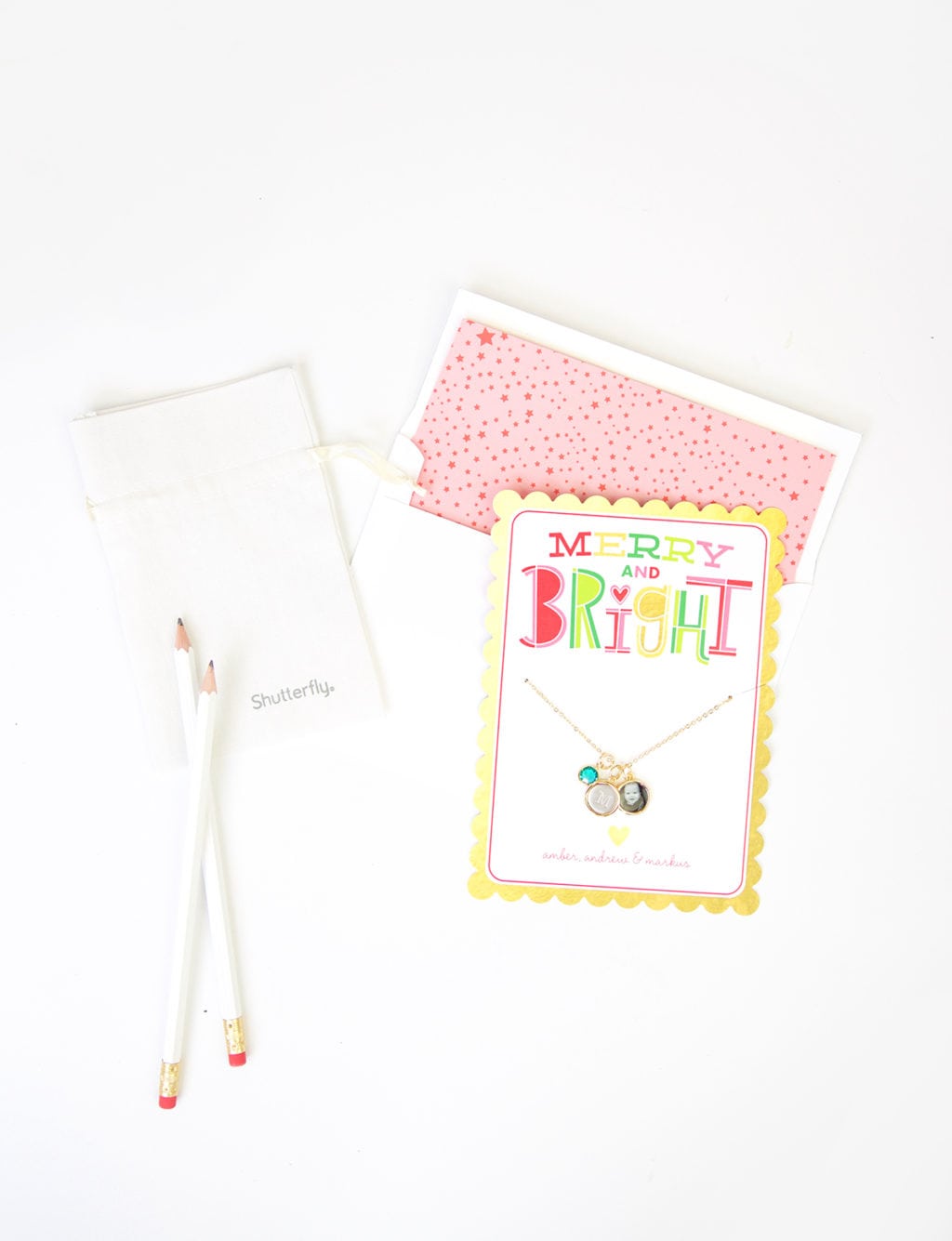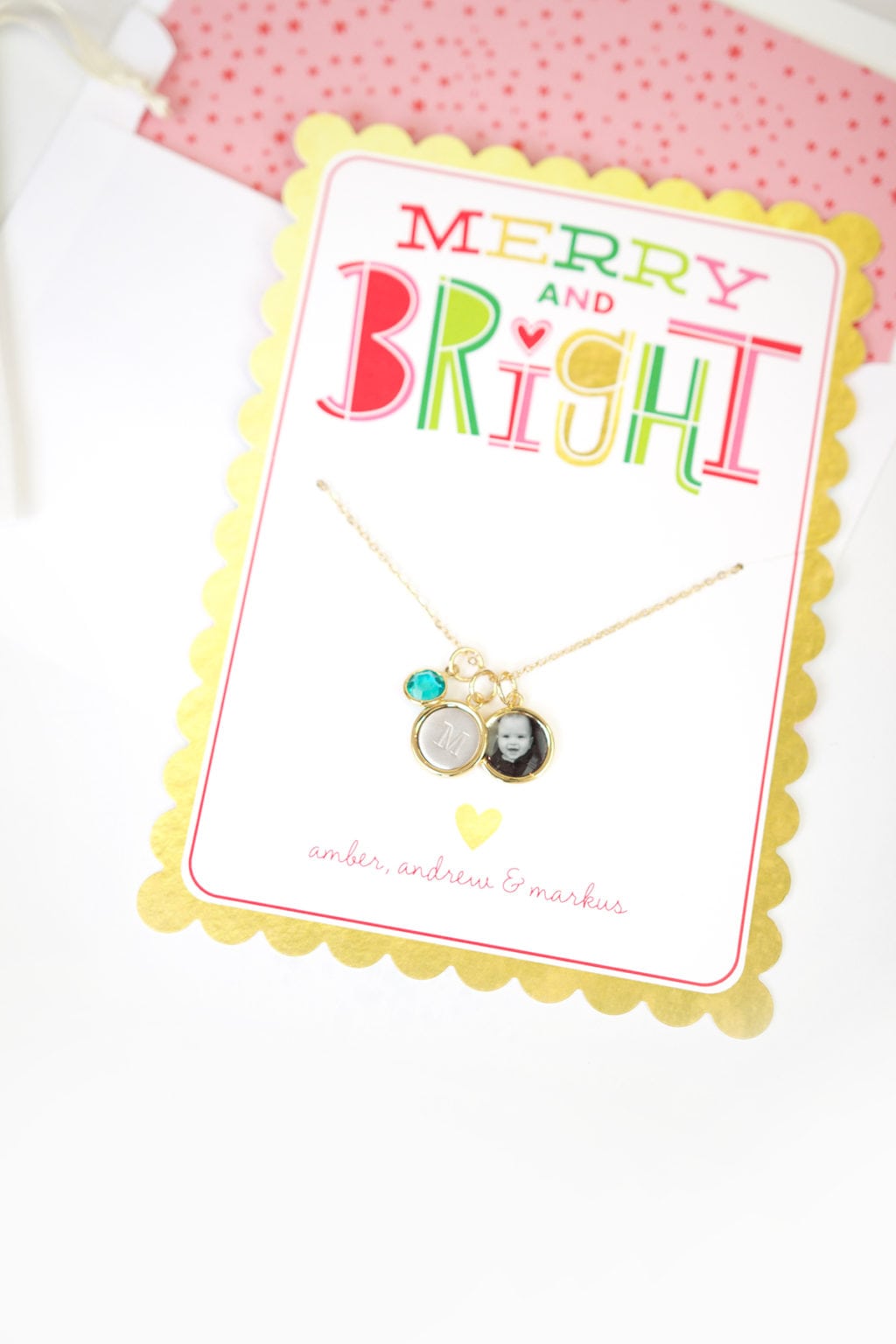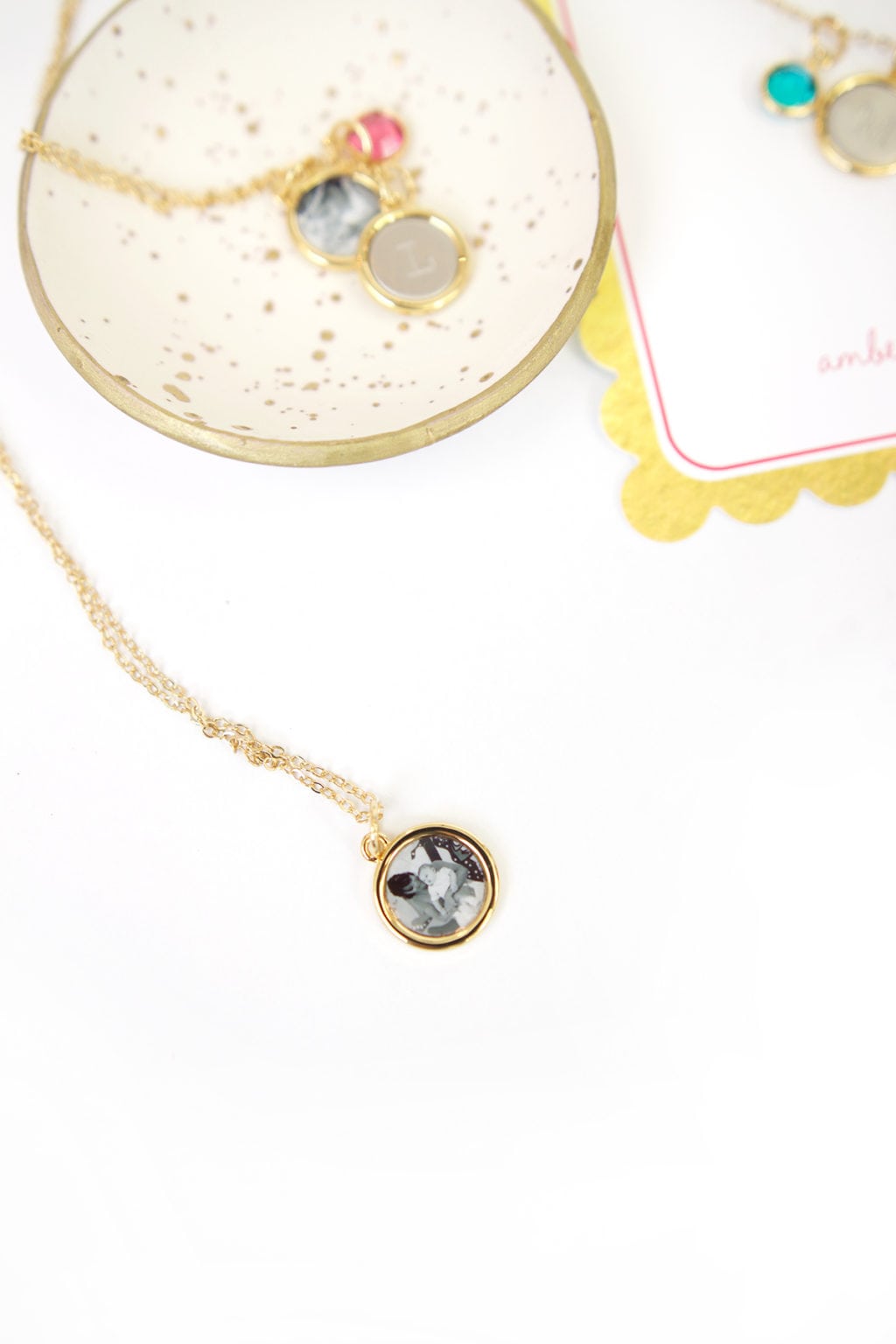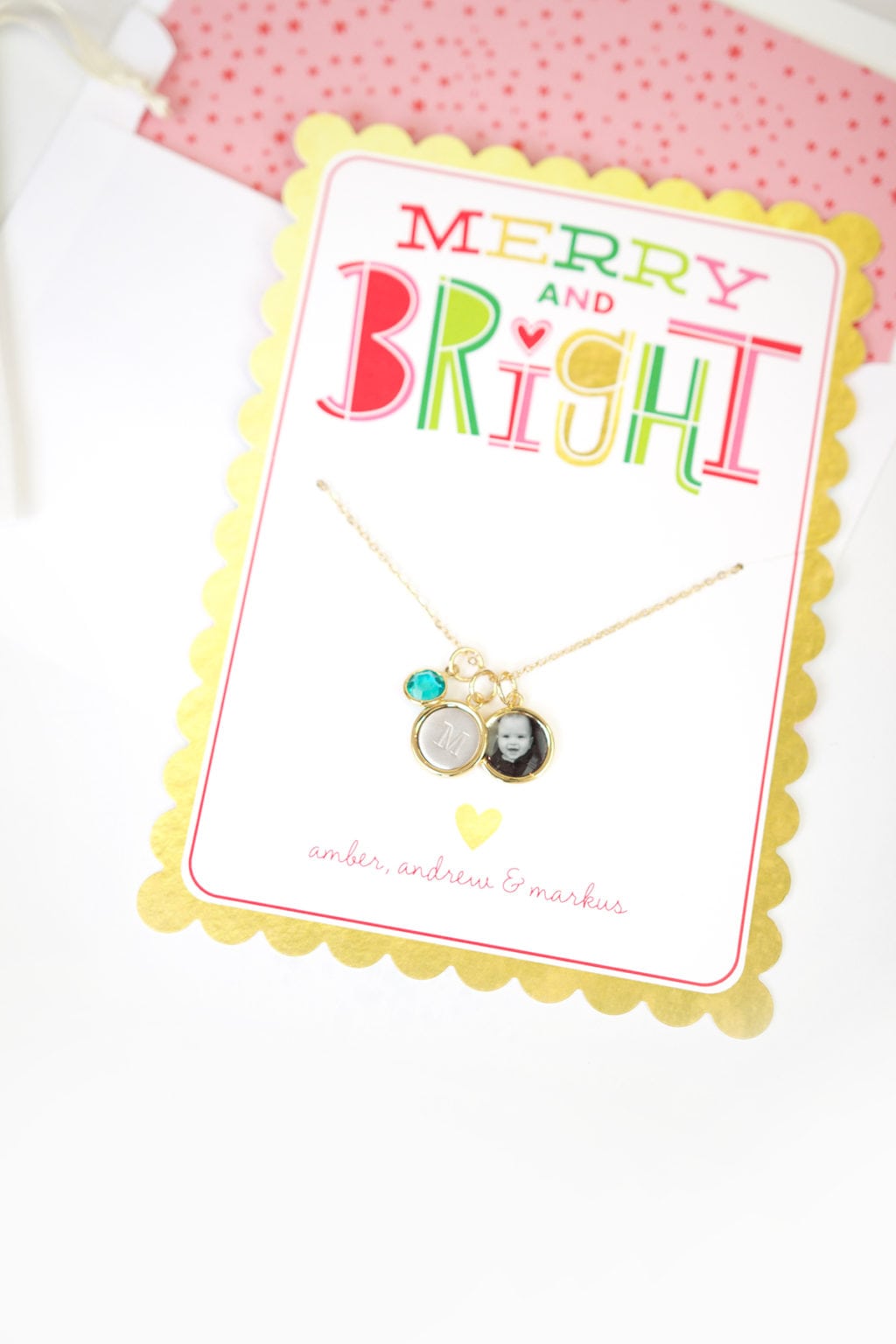 Here's a little look at all you can customize with Shutterfly!
Custom Photo Necklace (choose a photo, birthstone and monogram!)
This post is brought to you in partnership with Shutterfly. All project ideas and opinions are my very own. Thanks for supporting the collabos that keep the lights on in this joint!