The number one way to piss of a crafter is to throw away one of our handmade creations. We want you to hoard our crafts the way we hoard crafts. We just want to share the love. (Translation: we want to junk up your house with cardstock and glitter so that we aren't the only ones drowning in craft supplies).
The number one way to ensure the longevity of your homemade gifts is to throw your mug into the mix. People feel really guilty about throwing away items that feature your photo, so this year, I'm tricking everyone with portraits of my face on holiday paper plates. Yes, you heard me. Paper plates.
Zazzle let's you customize paper plates. How nuts is that?! Now, you can gift your holiday baked goods on regular paper plates if you want, but I can guarantee that those plates will make a beeline for trash city, USA and there won't be anything memorable about it. These paper plates, though? These paper plates will be the talk of the town because no one expects to see your cheesy grin beneath a pile of sugar cookies. No one. And if you want to pick up some pre-designed paper plates, well, Zazzle's got you covered there too!
So, this year when you're gifting grandma's recipe for gingerbread, you can wrap them on these plates along with a simple bit of cellophane and a really cute twist tie closure. Here's how it's done: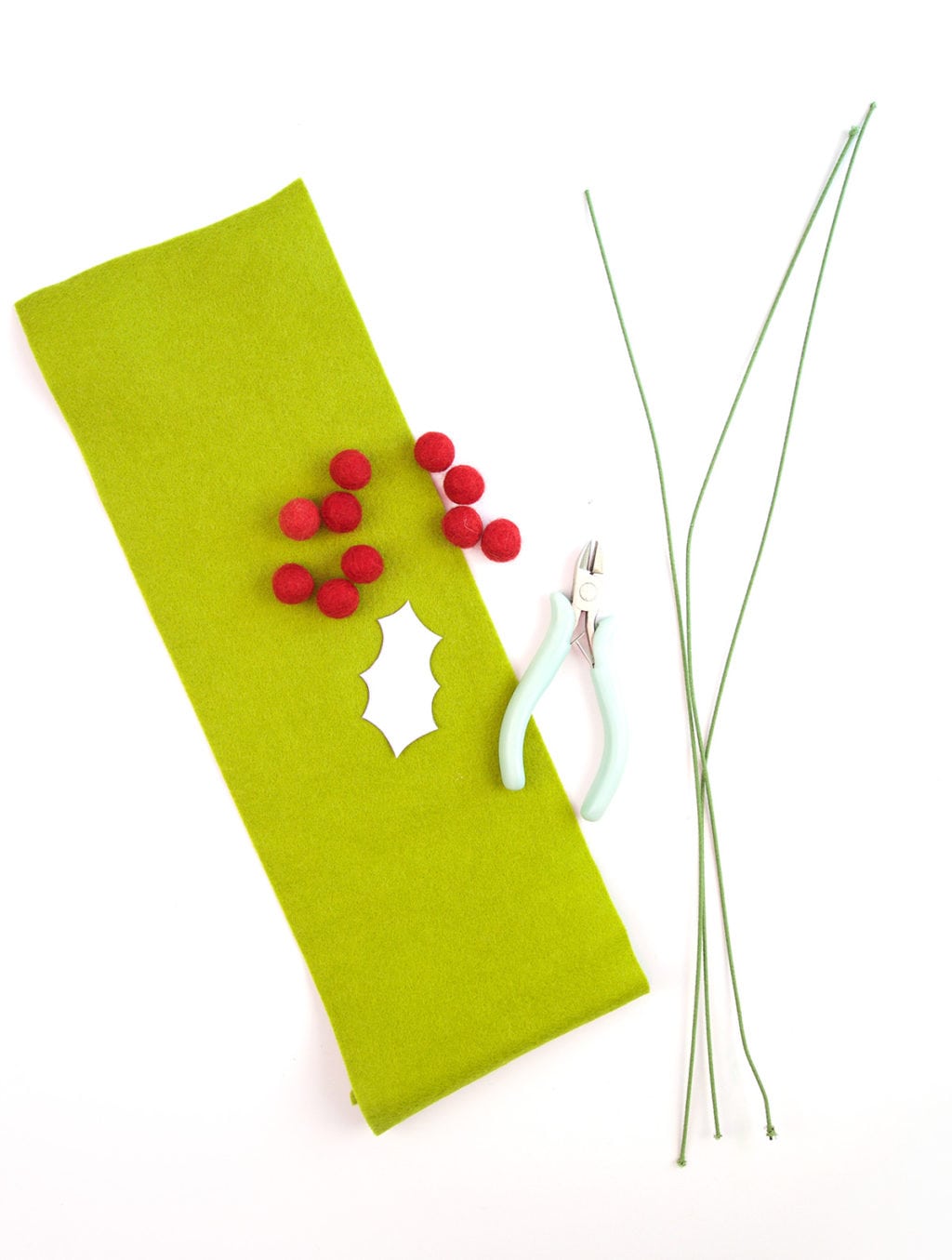 You'll need:
green felt
floral wire
wire cutters
red felt balls
a small white piece of paper cut to the shape of a holly leaf (this will be your template)
craft glue (not pictured)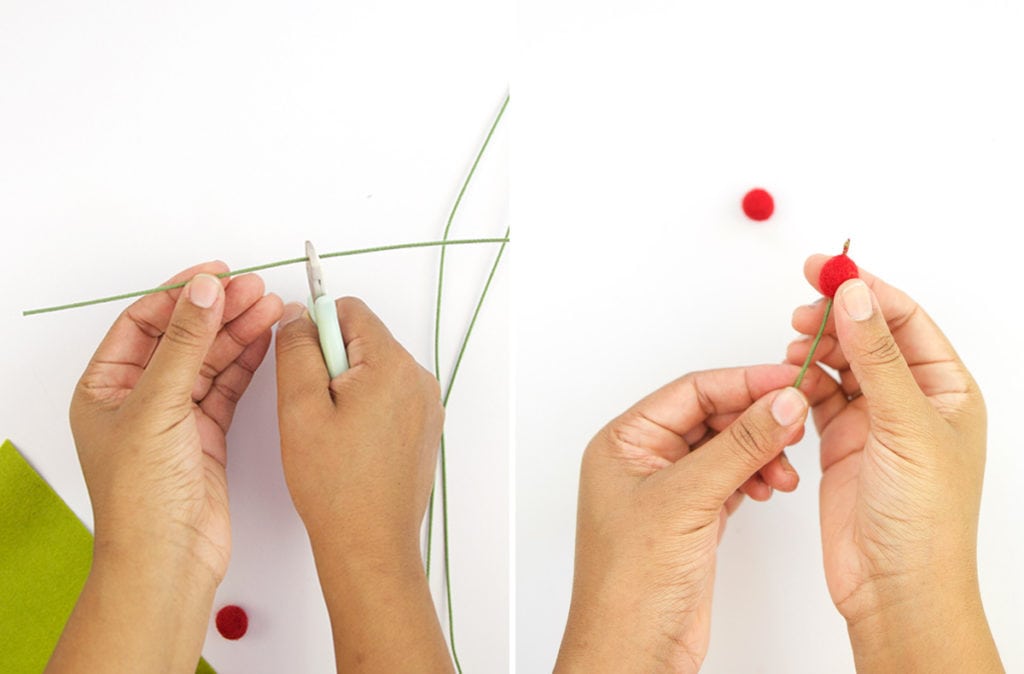 Trim the floral wire to about 6″ and then thread the red felt ball onto the wire. To thread the ball on to the wire, use a twisting motion. As you twist, the wire will make it's way through the felt ball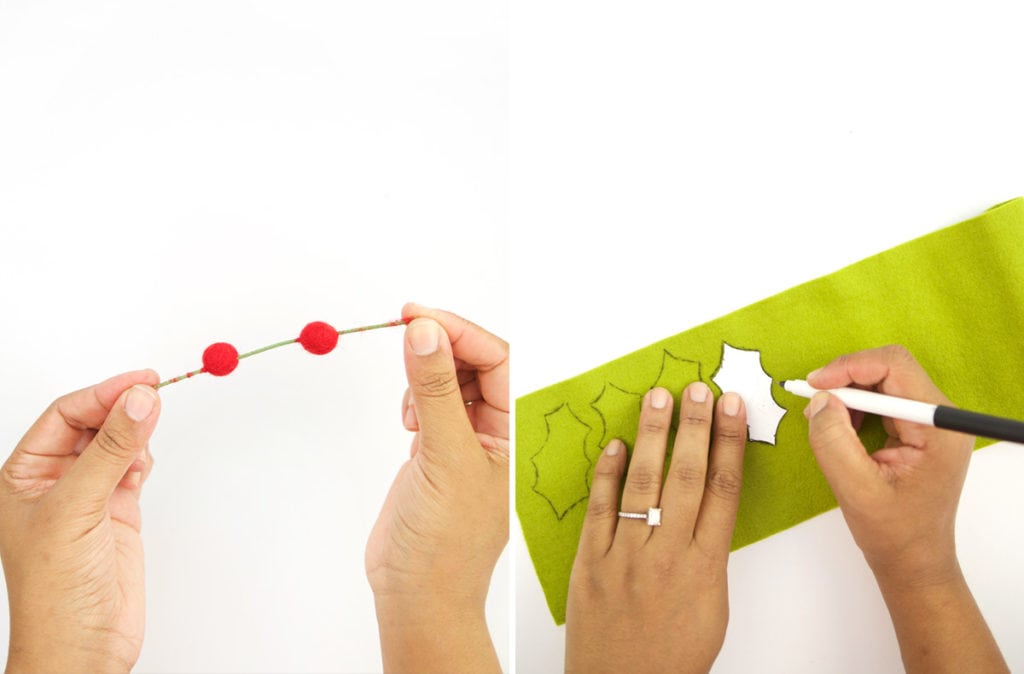 Thread both felt balls onto either end of the floral wire. Next, trace four of the holly leaf shapes onto the felt.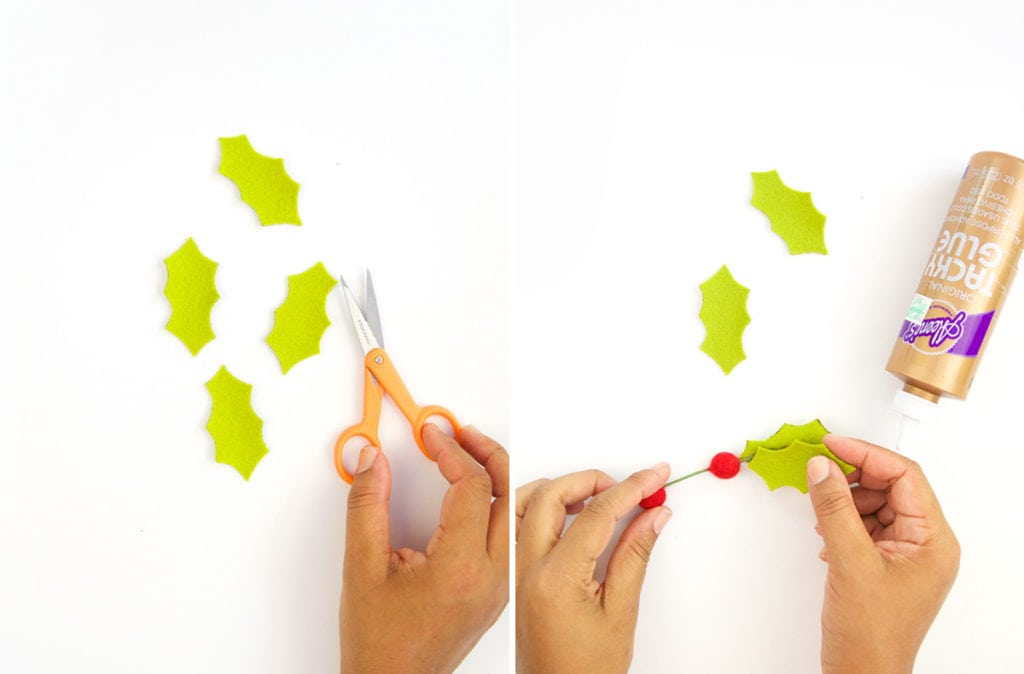 Cut out the holly leaves, being careful to stay inside the traced lines for a cleaner look. Next, sandwich the floral wire end between two holly berry shapes and secure with glue.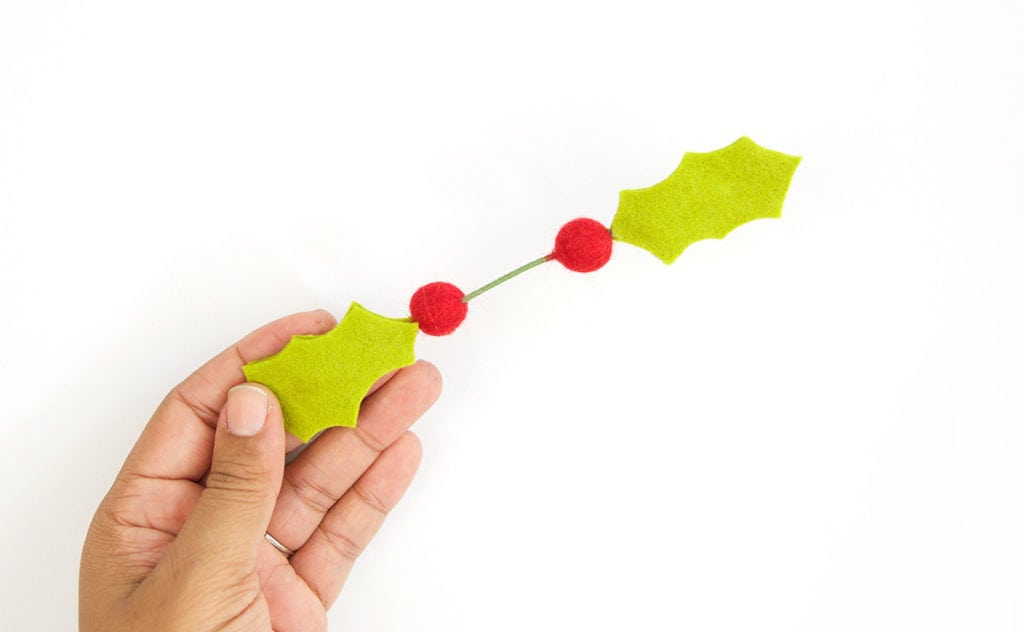 Repeat this on the other end and you've got a holly berry twist tie. When you wrap the twist tie around the cellophane, it will look like a pretty holly berry decoration.