I'm due for a notebook tutorial, don't you think? It's been a while since we made these and I wanted to revive you notebook obsession with a super simple craft. I also need to introduce you to your new best friend. The We R Memory Keepers StapleBoard is the coolest little tool! It allows you to staple anywhere on the page…anywhere! Try doing that with a regular stapler. It won't happen.
As soon as I got my mitts on this tool, I knew what had to be done. A notebook had to be made. It was the only right thing to do. And now, I'm sharing this simple project with you.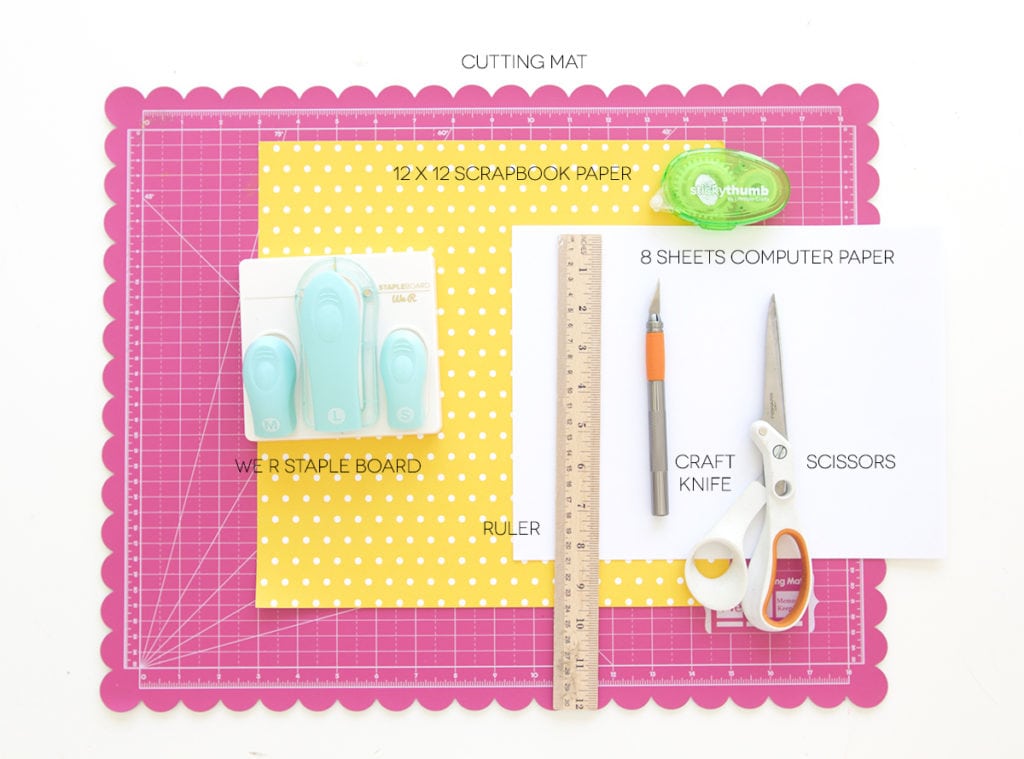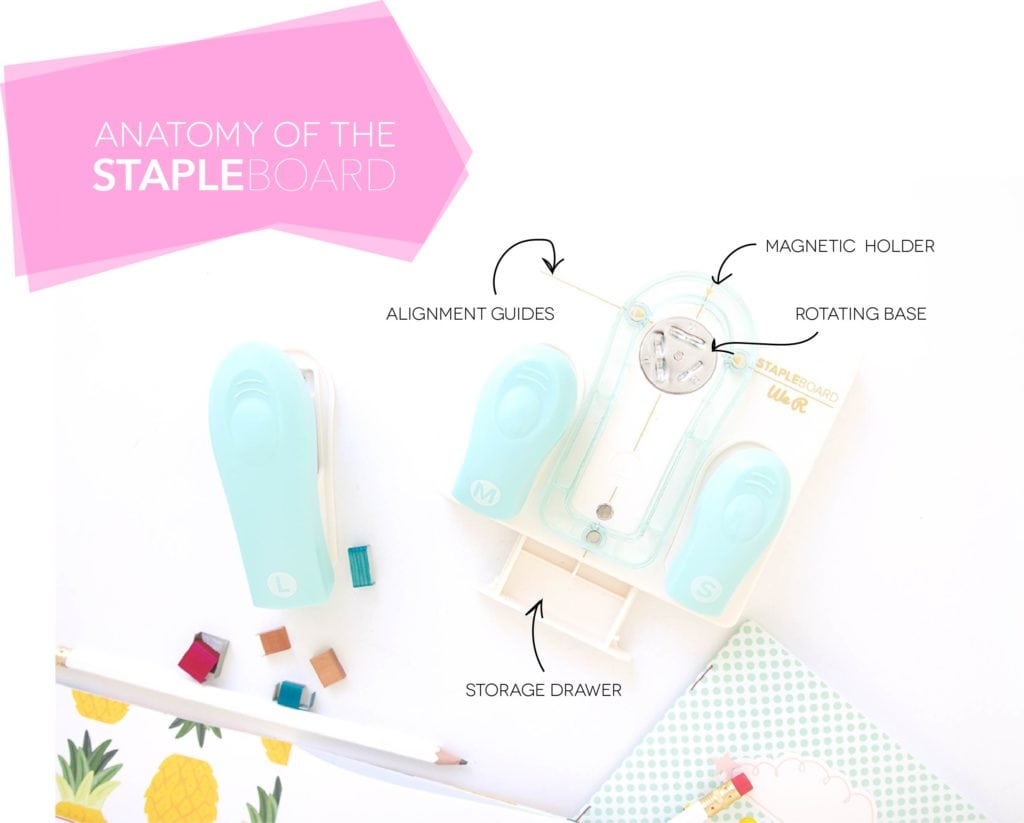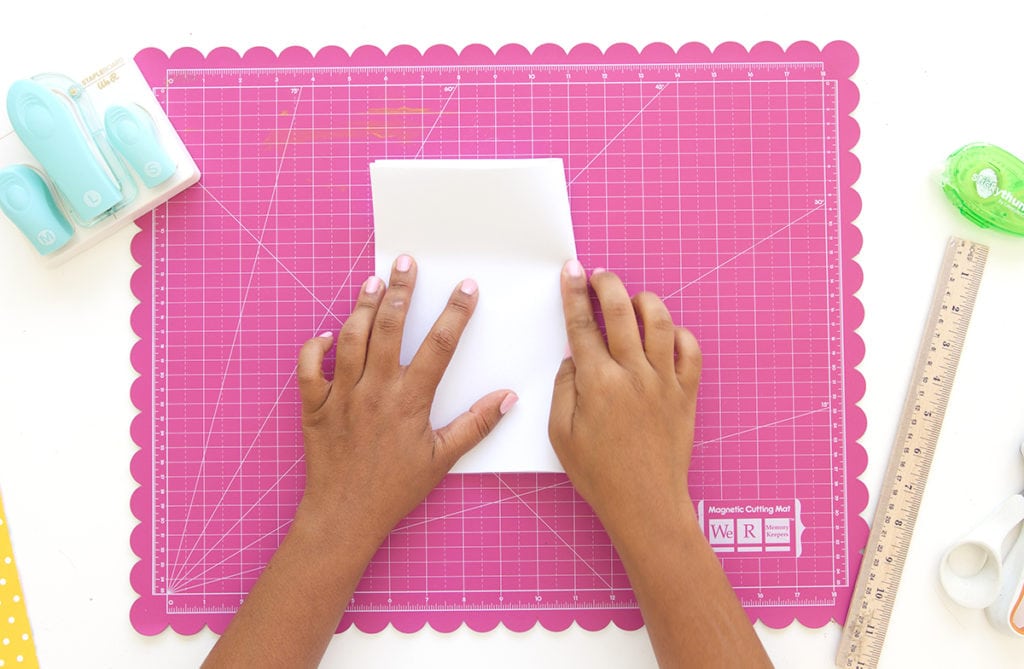 Fold the computer paper in half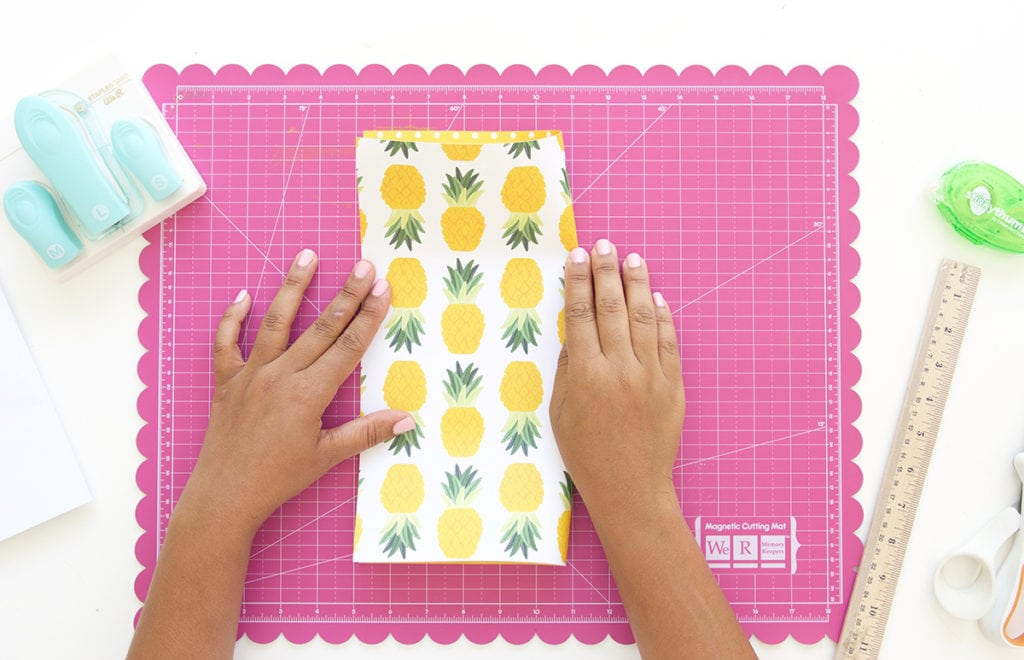 Fold the scrapbook paper in half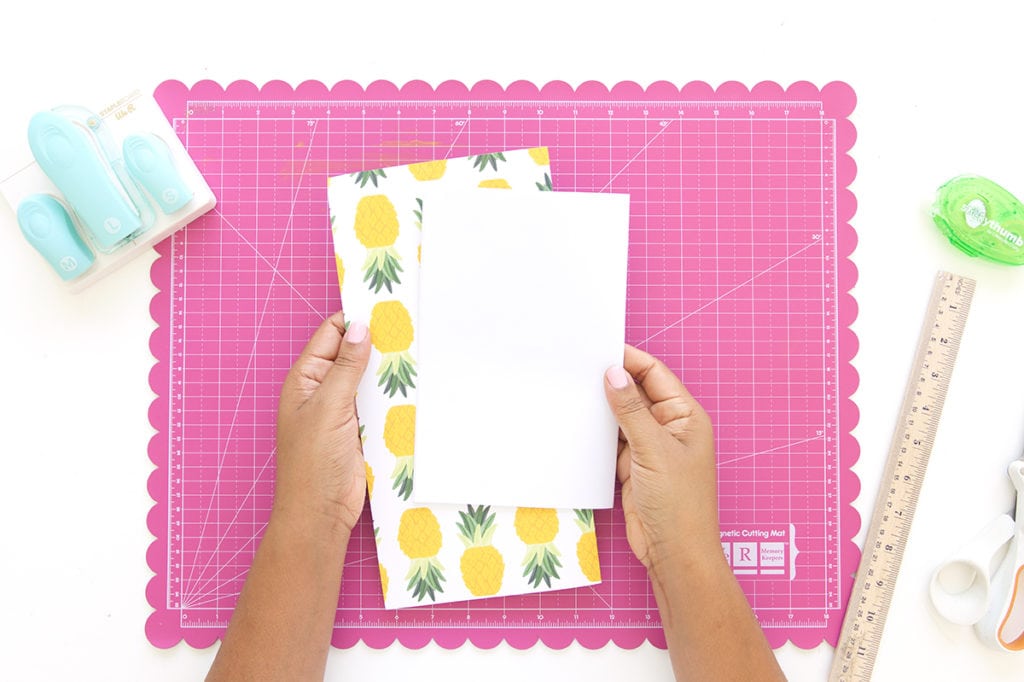 Slide the patterned paper into the fold of the computer paper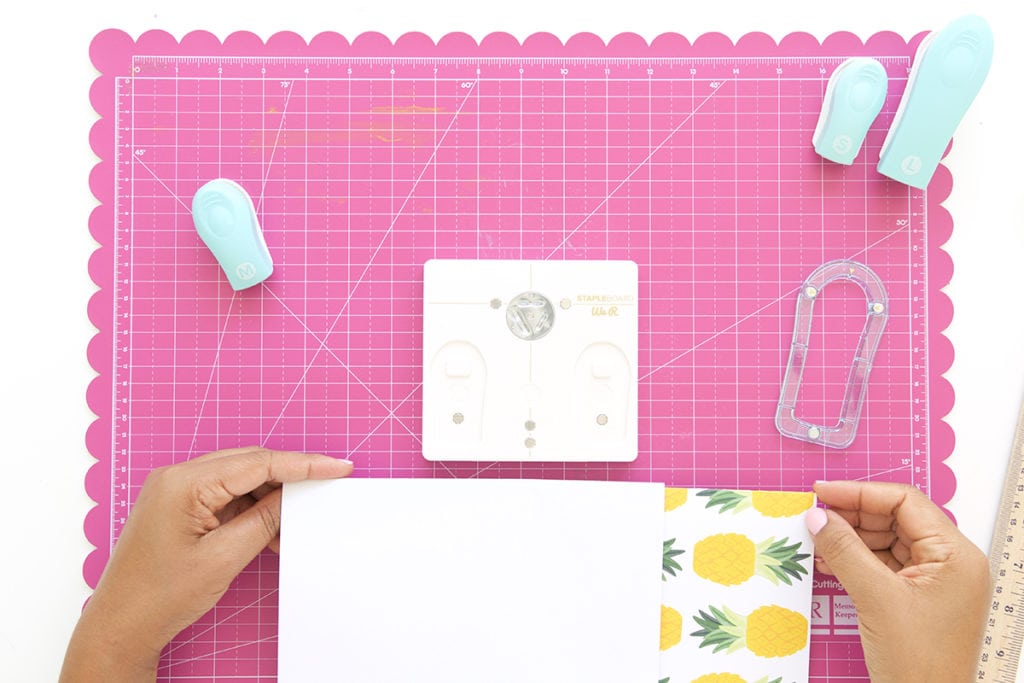 Remove all the parts of the StapleBoard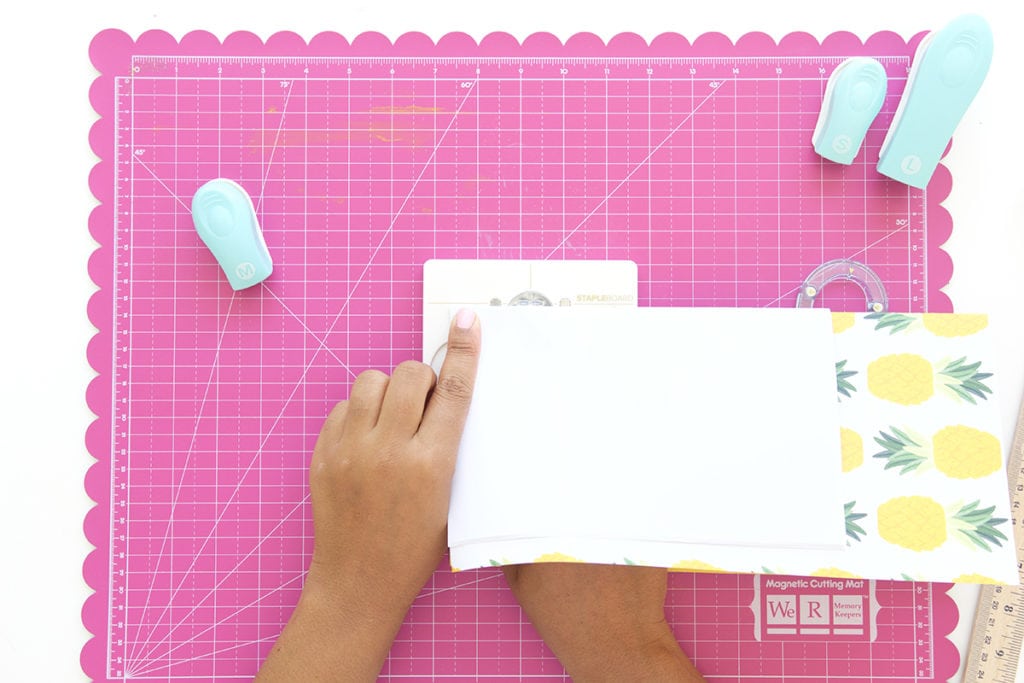 Use the alignment guides to align the fold of the papers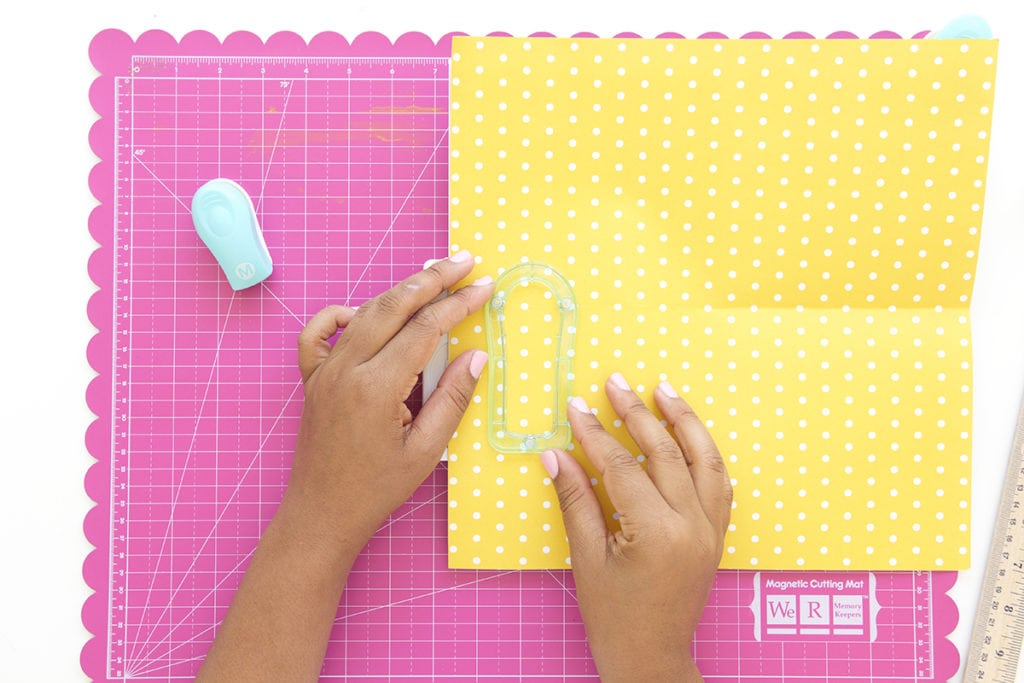 Open the fold and place the magnetic holder onto the StapleBoard. This will keep your paper snuggly in place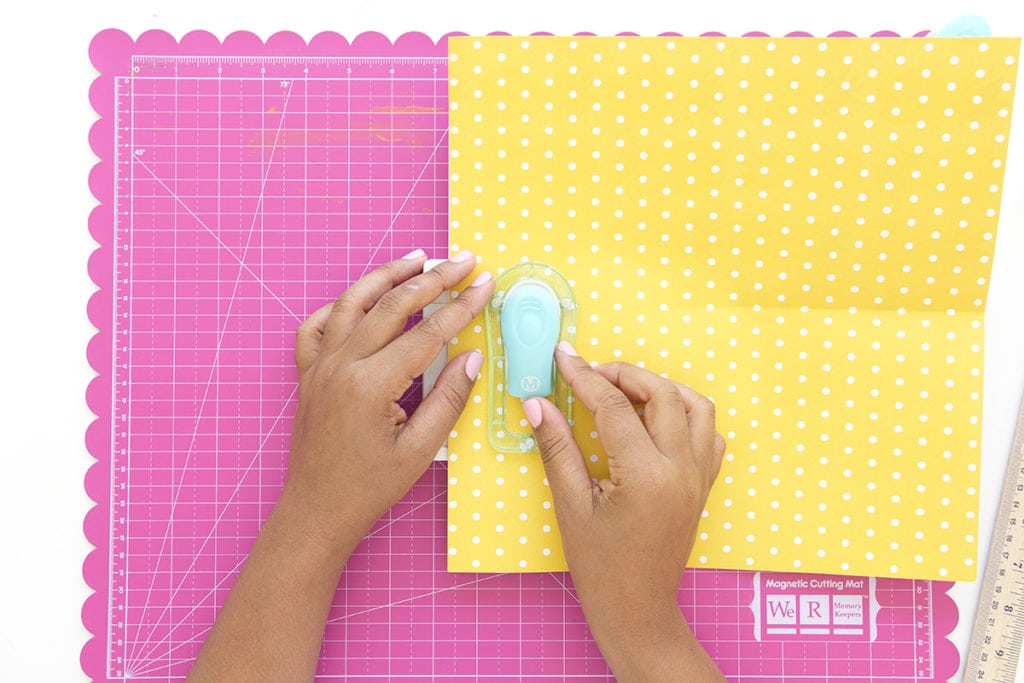 Place your stapler into the magnetic holder and staple away! Place a few staples down the fold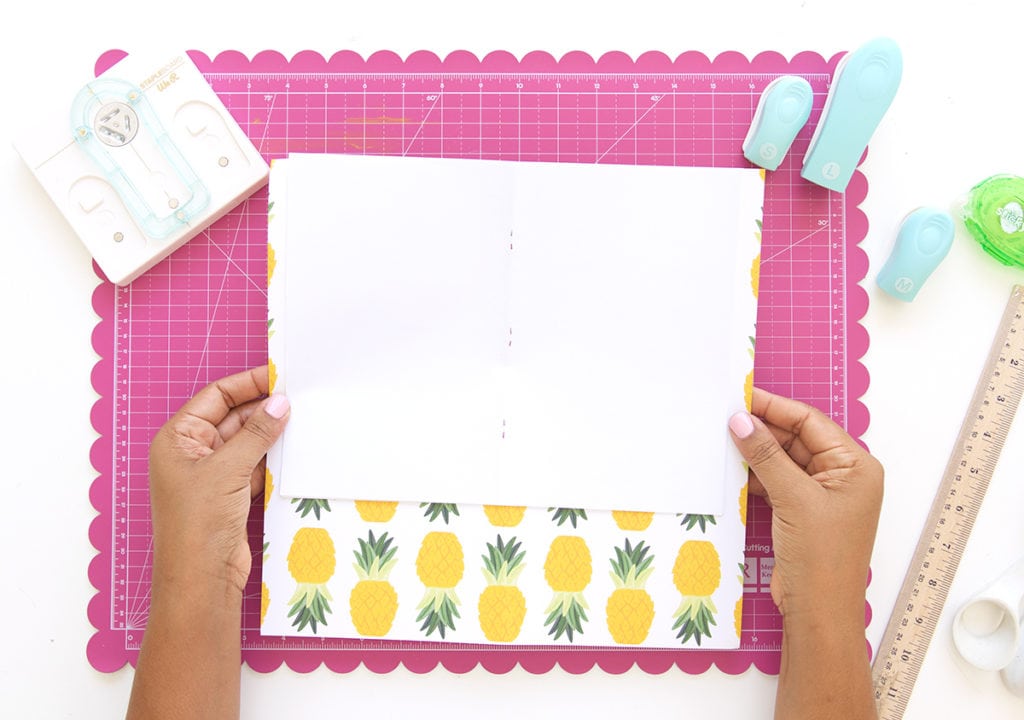 Open the folded notebook to expose the center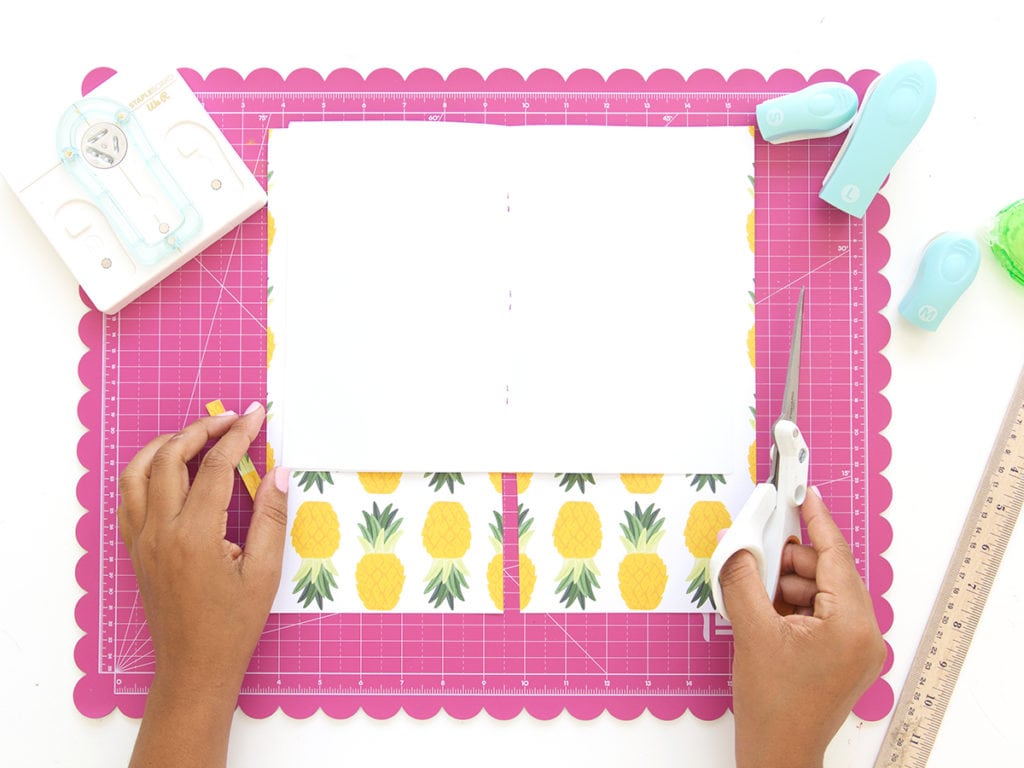 Use scissors to trim away the bottom portion of the fold, as shown.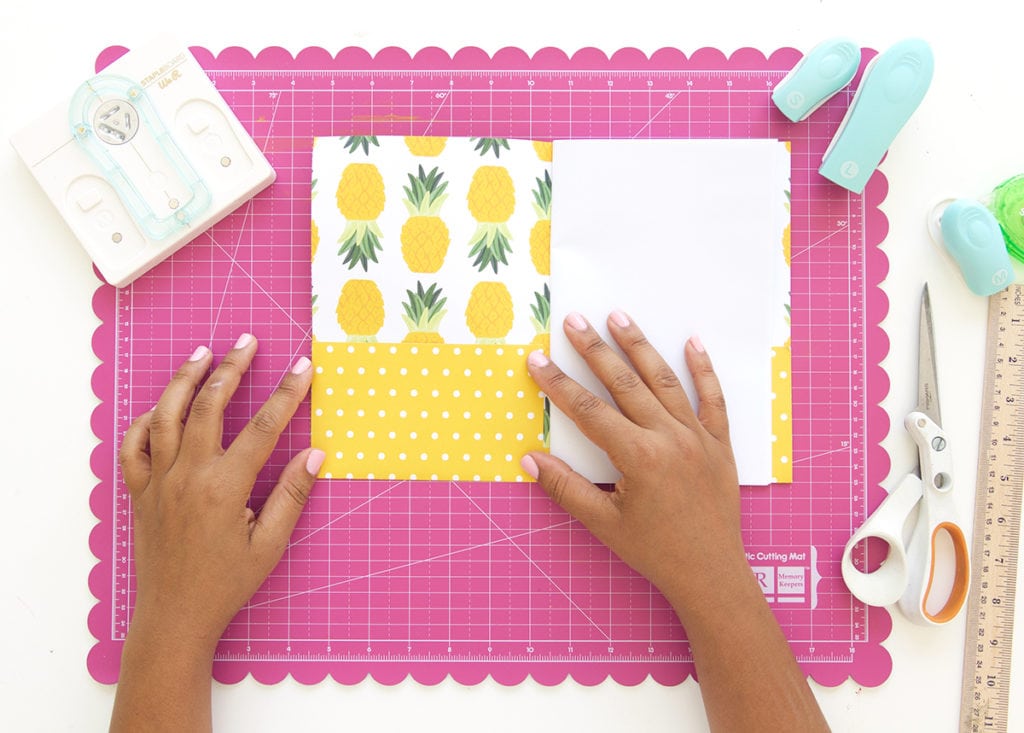 Fold up the two pockets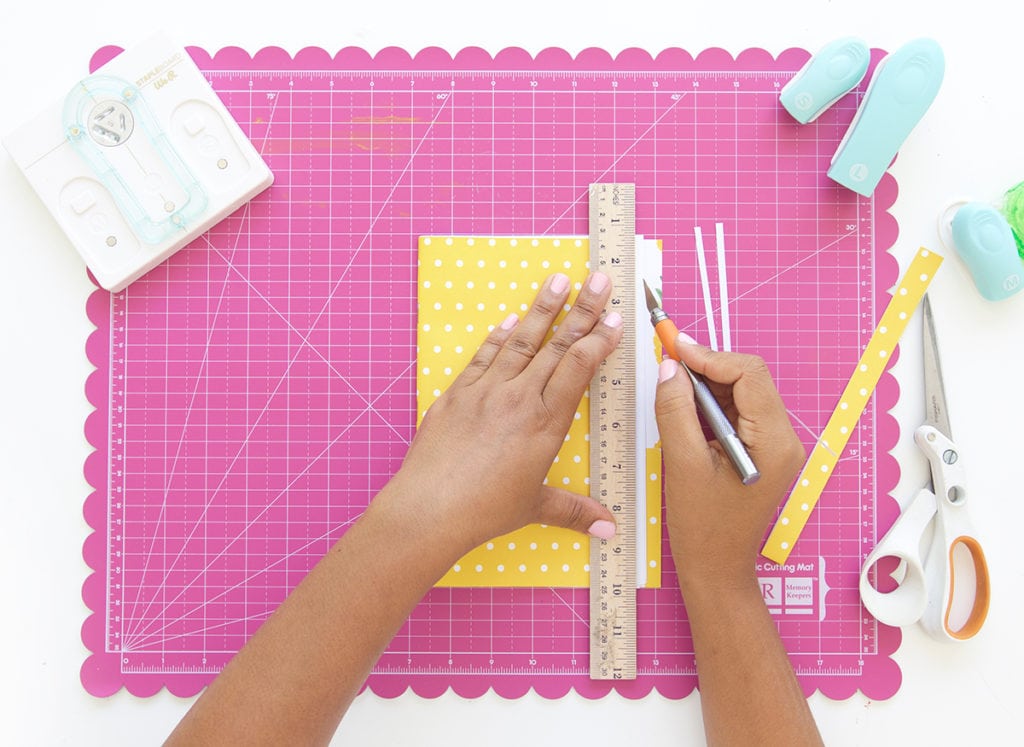 Use a craft knife to trim away the edge of the book. This will even out the paper and give you a clean edge.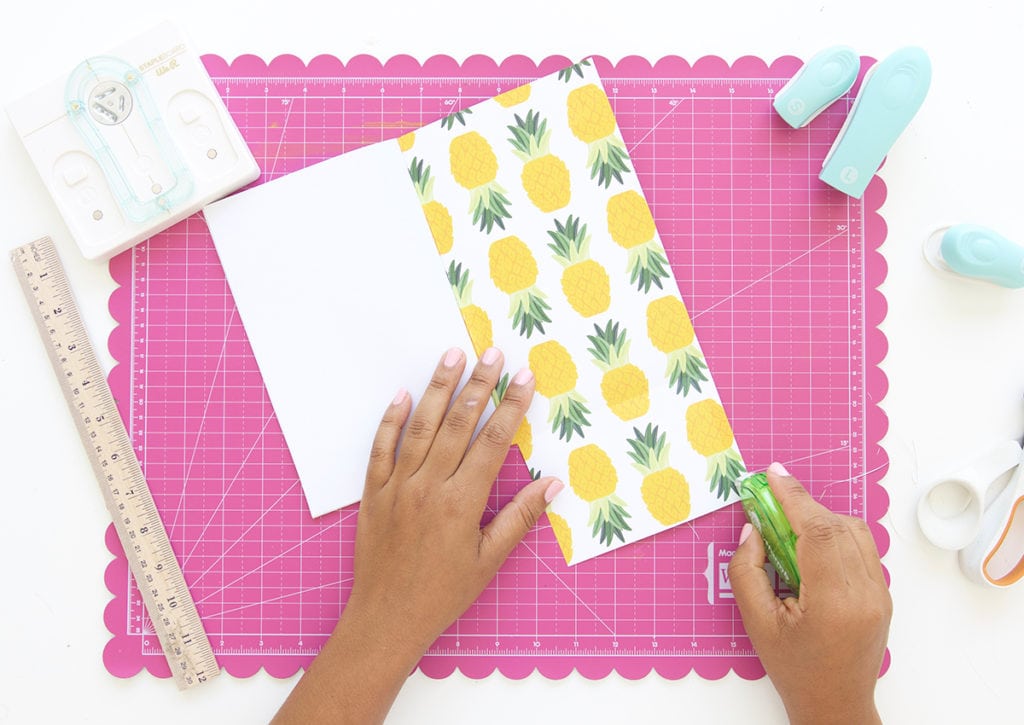 Use a tape runner to tape down the edge of the folders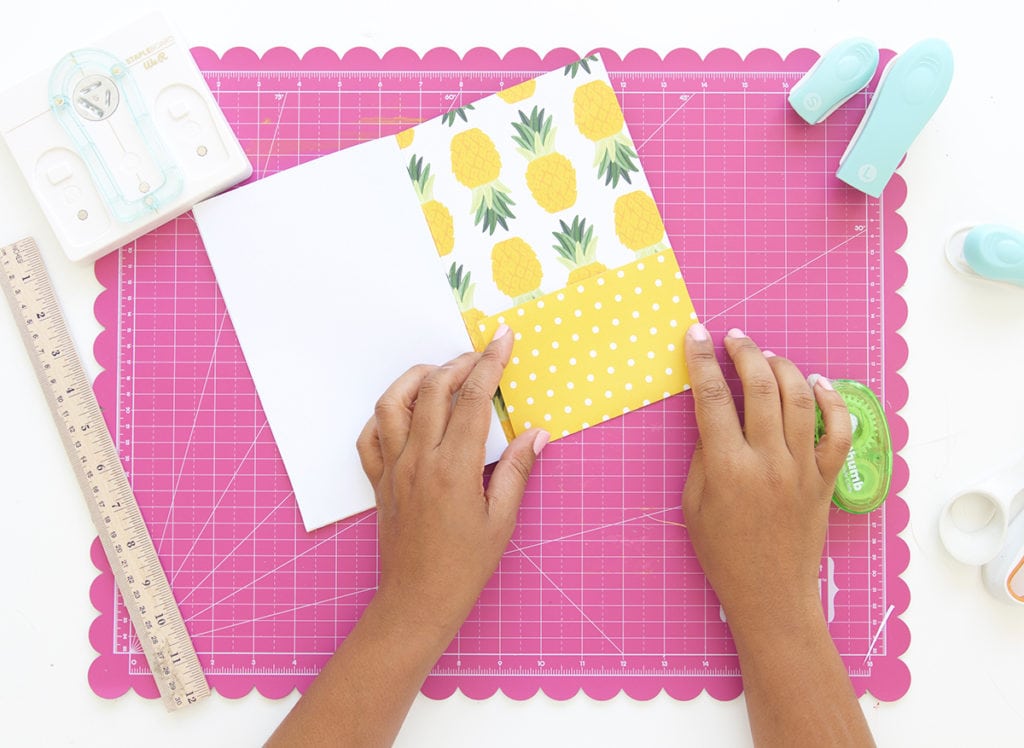 And if you want to watch a video on how this project comes together, visit the Damask Love Facebook page for 60 seconds of notebook making! You can also watch me TODAY, Monday, June 6 at 3pm on HSN as I demo fun little tool. You'll be able to snag the StapleBoard Bundle for only $17.95.