According to my trend-o-meter, gems are the new hot thing. Now, I've been a fan of gems ever since Ring Pops showed up on the scene. A big gaudy piece of jewelry…that's edible? Um. Yes, please.
Valentine's day is only two weeks away so we should probably use a few gemstones to celebrate. When I spotted these and these at Minted, I was immediately inspired to create a simple and adorable classroom valentine that you could whip up in minutes. You just need the right supplies: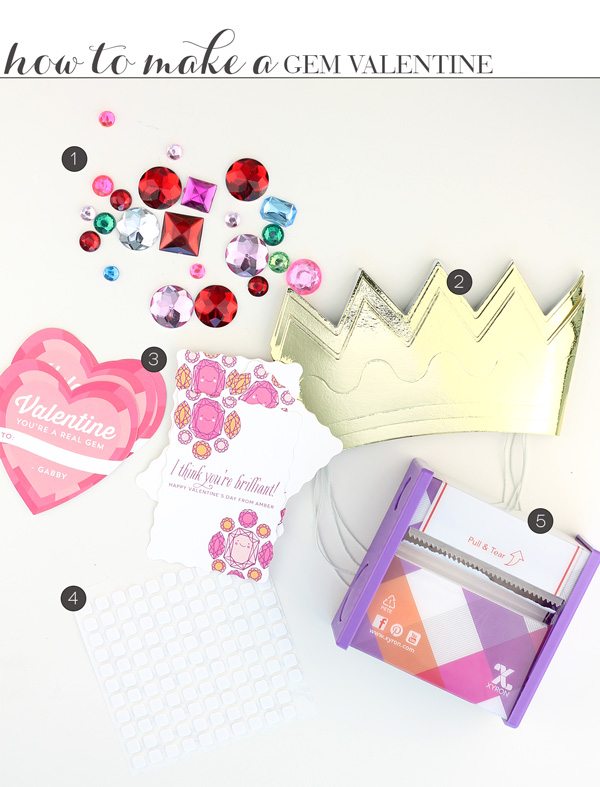 First you're gonna need some gemstones…and unless you are some sort of filthy rich crafter, the plastic variety will do just fine.  The bigger and gaudier – the better!
Gold metallic crowns are what make this DIY valentine kit so fun. Kids (and grownups too) will love customizing their crown. I especially love these crowns because they are miniature and fit nicely into a treat bag.
Of course you'll need some valentines. These and these are perfect and you can customize the shapes or even add gold foil!
Square foam dots are great for this project. Just keep scrolling and I'll show you why
..and of course, my lovely Xyron 3″ sticker maker appears in this project…because I love it so much.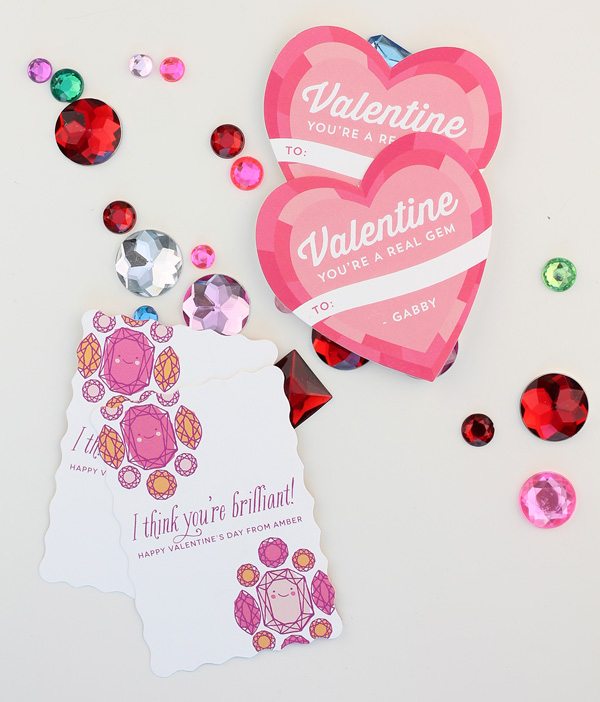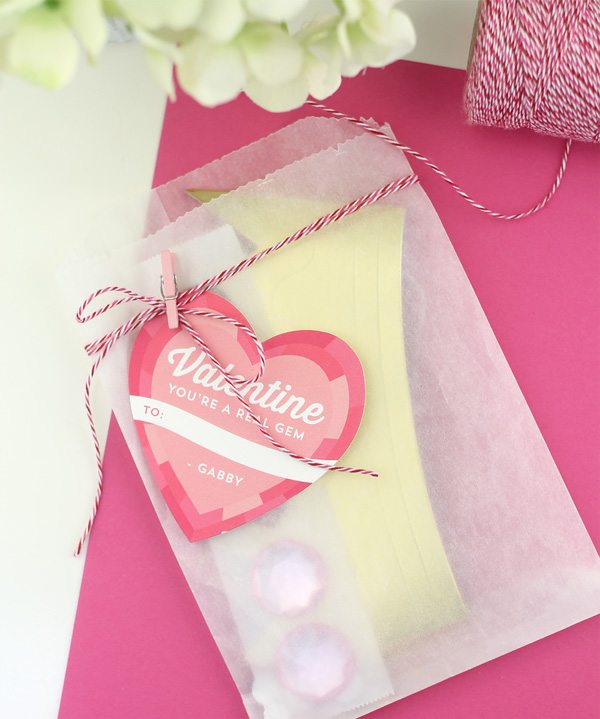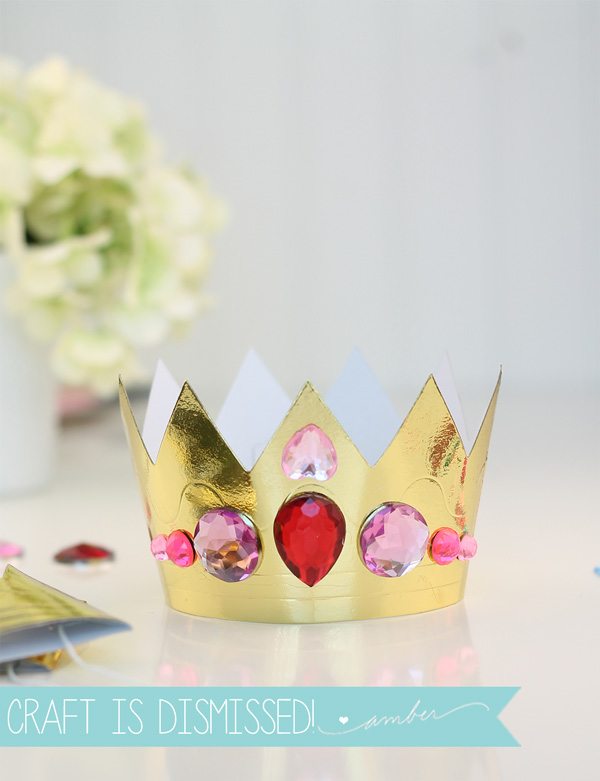 Are you loving the gem trend!?
Thanks to Minted for sponsoring today's installment of Easy Like Sunday Morning!