Drawn Together is still going strong. There were a few behind the scenes problems with the new server for Damask Love, and you may have had some difficulty accessing the blog for details on this project. For all the information on Drawn Together,  you can visit the original post HERE.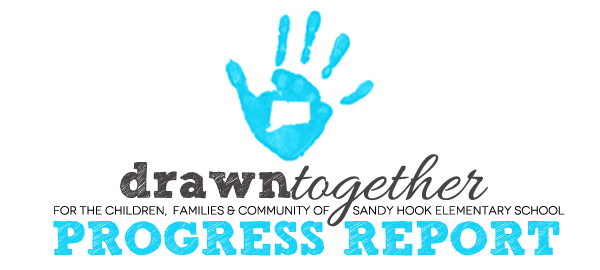 For the last few days, I've been working hard unpacking shipments and making contacts in Newtown, Connecticut. Here are a few of the most recent developments!

To date, Drawn Together has raised $5,508.00 dollar donations! How amazing is that?!! These dollars will go toward the purchase of supplies as well as the assembly and delivery of our Drawn Together art kits.
I am extending the deadline for dollar donations to January 1, 2013, to make up for a few lost days when the blog was down. Spread the word and direct others to this post where they can make a direct donation to this cause.