You know how I get down with Instagram. It's my favorite way to do nothing. My favorite way to pretend I'm doing something very important on my phone, when in actuality I'm studying a recently posted photo of shoes. Or ogling a beautiful photo of pie. I'm sort of obsessed with today's project because I'm bringing Instagram off the screen and into your craftroom. With this easy project, you can print out your favorite photos pack up your favorite Instagram photos and package them up in this cute Instagram box. It makes for a great keepsake gift for a fellow Instagram lover. Let me show you how it's done.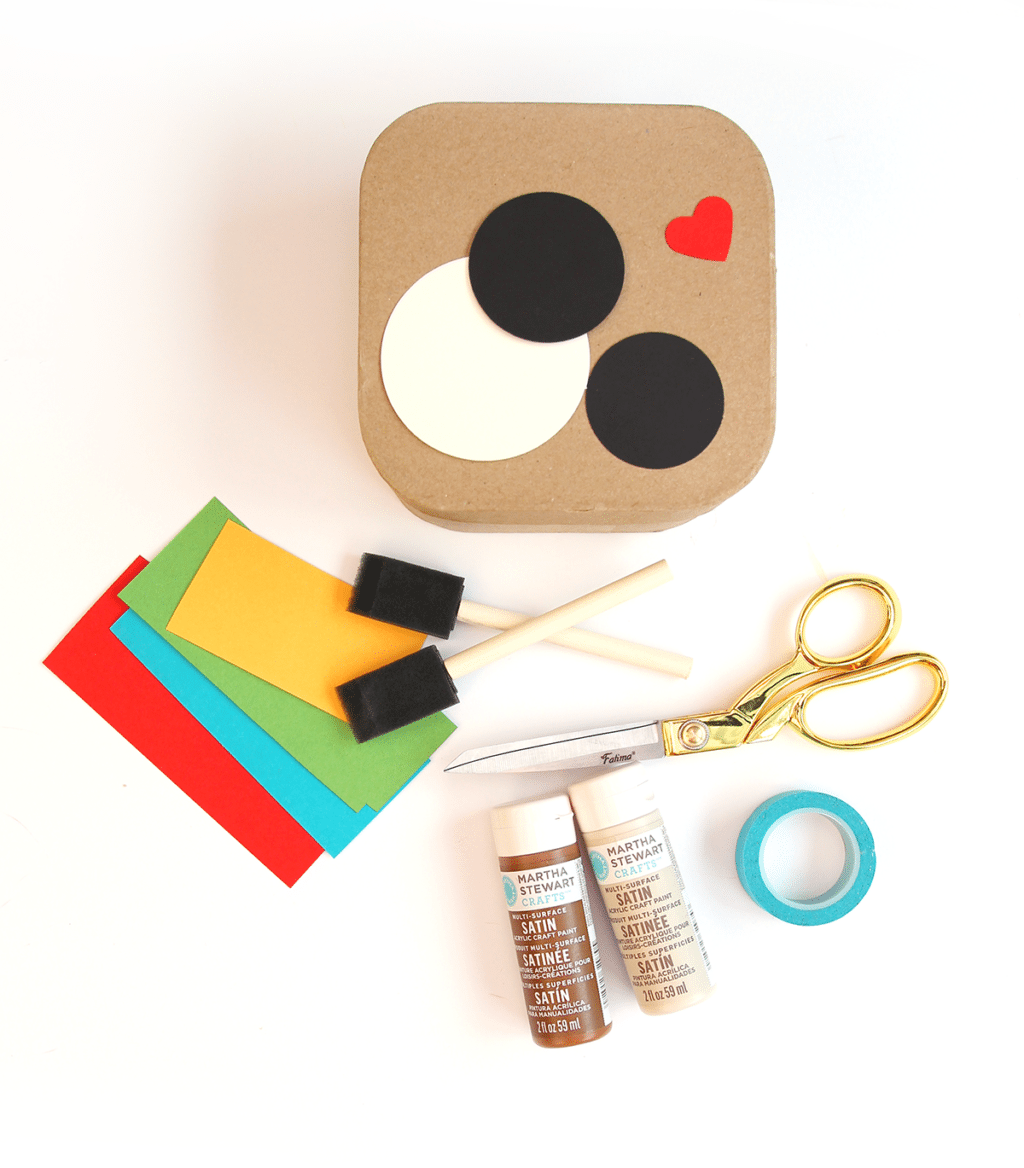 What you need:
Black and white cardstock cut into concentric circles
Heart punched or cut from red cardstock
Red, blue, green and yellow cardstock scraps
foam brushes
scissors
Brown and light tan acrylic paint
masking tape
You'll also need (not pictured):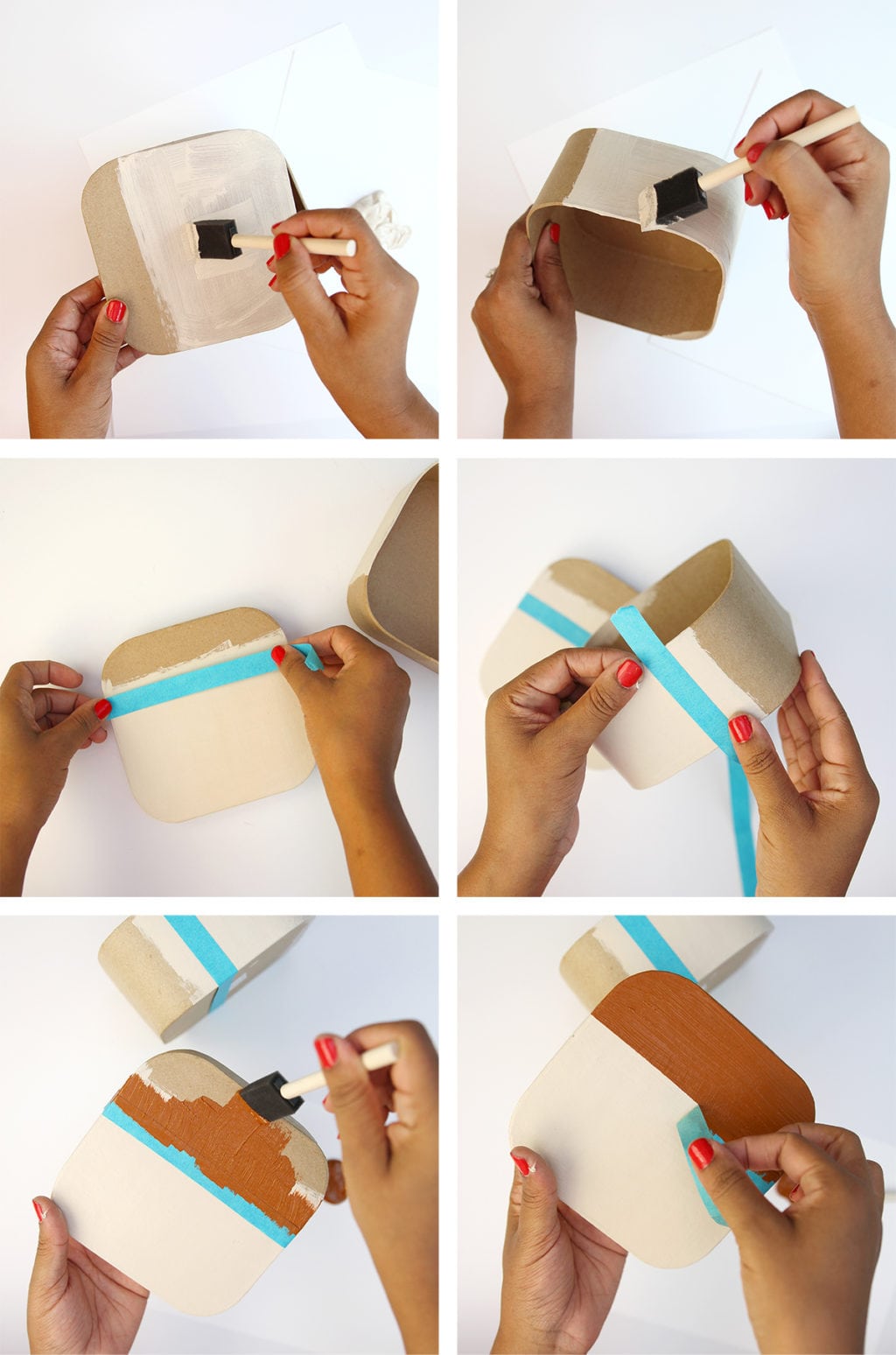 Paint the lower two-thirds of the lid with light tan paint
Repeat this on box bottom
Mask off the lid as shown…
Mask off the bottom as shown
Paint the upper portion of the box with brown paint
remove masking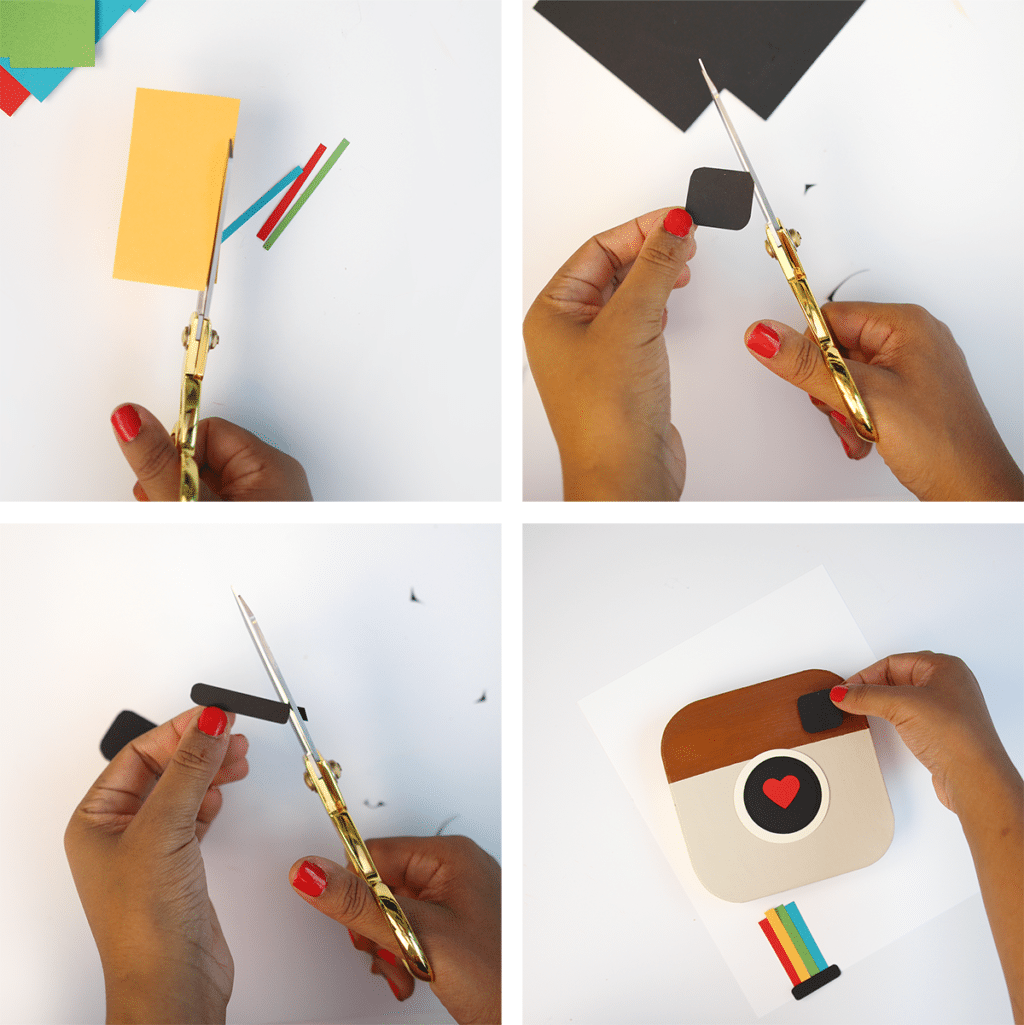 Cut thin strips from cardstock
cut a rounded square from black cardstock
cut a thin rounded rectangle from black cardstock
Adhere all the pieces as shown to create an Instagram box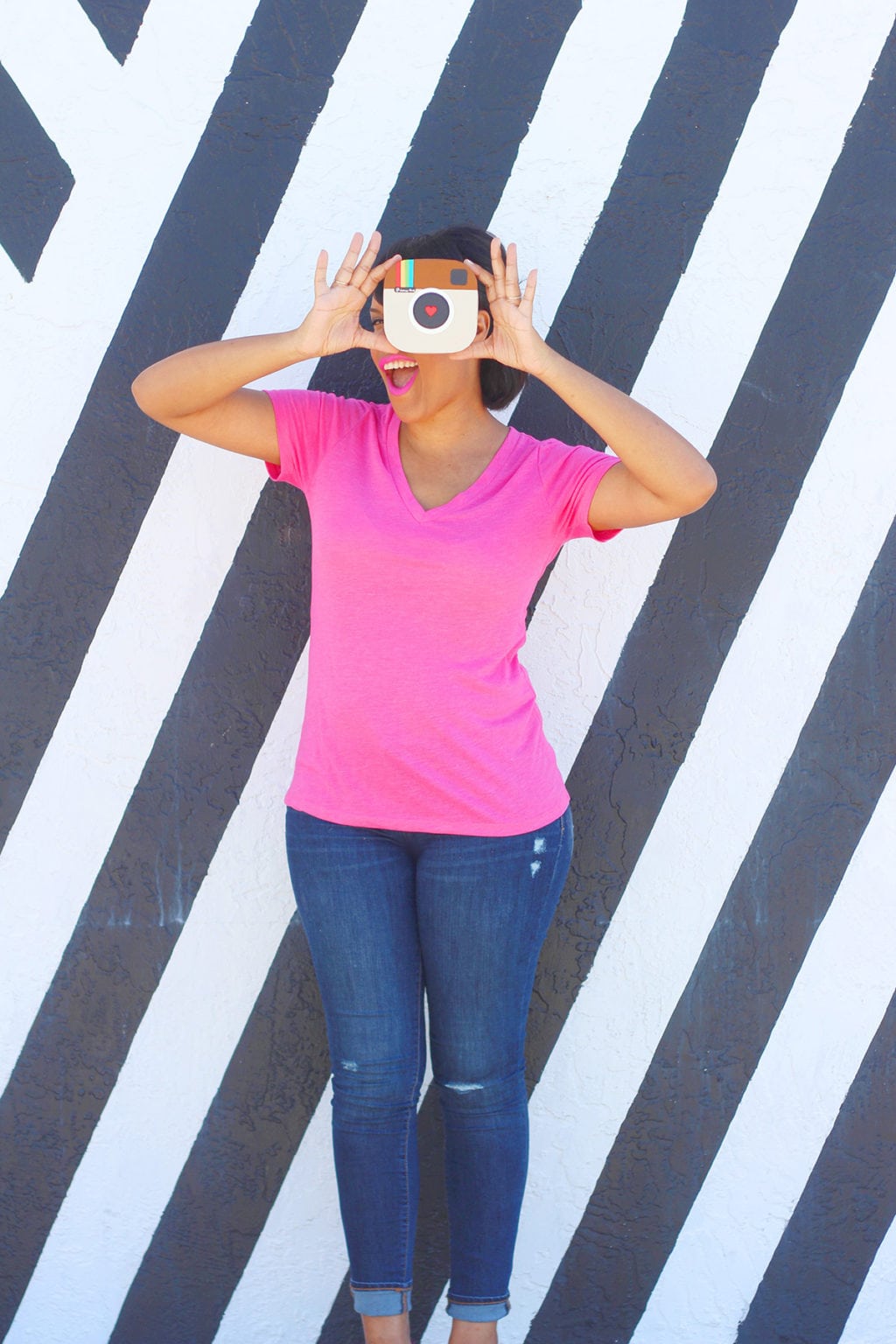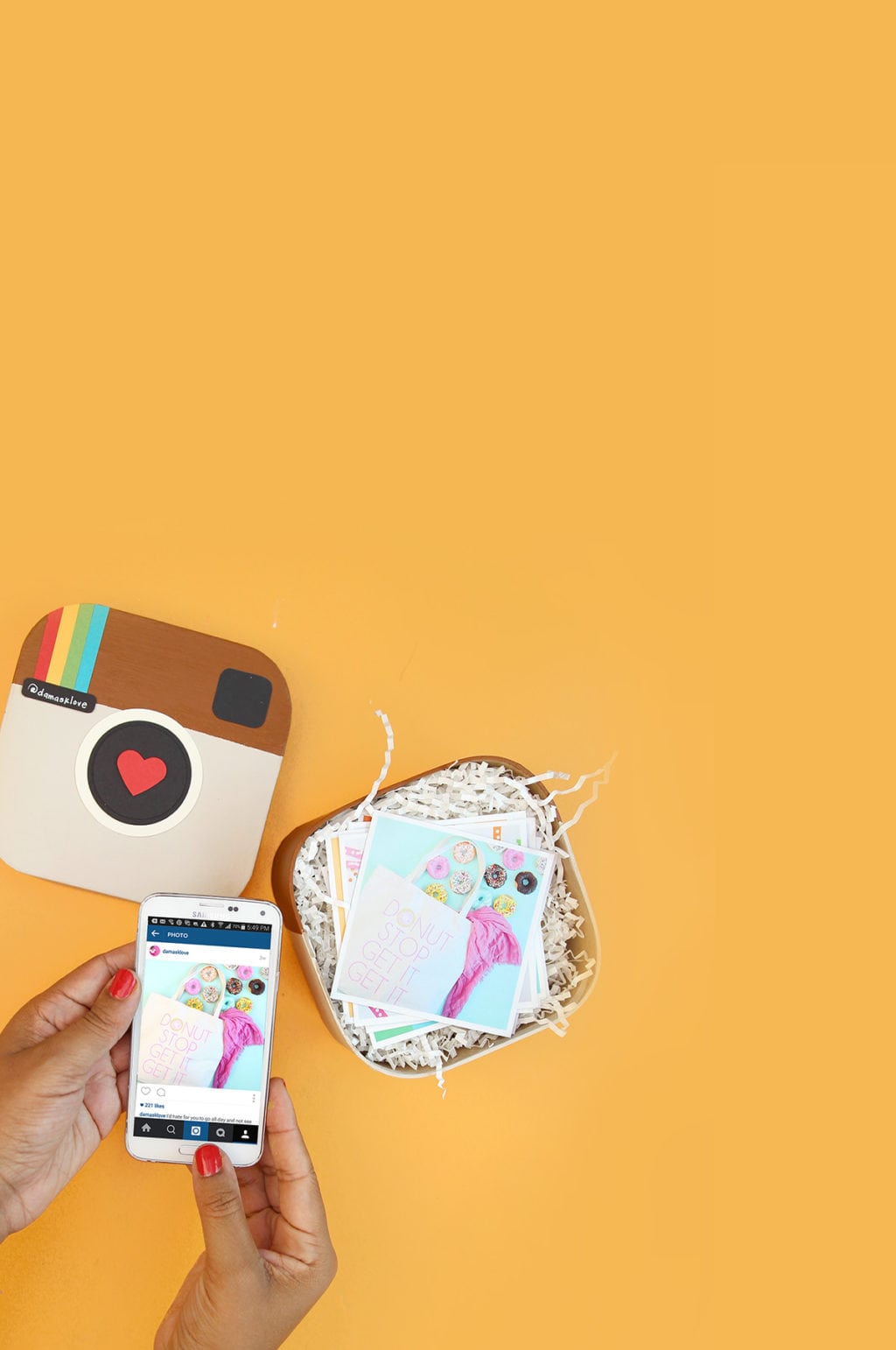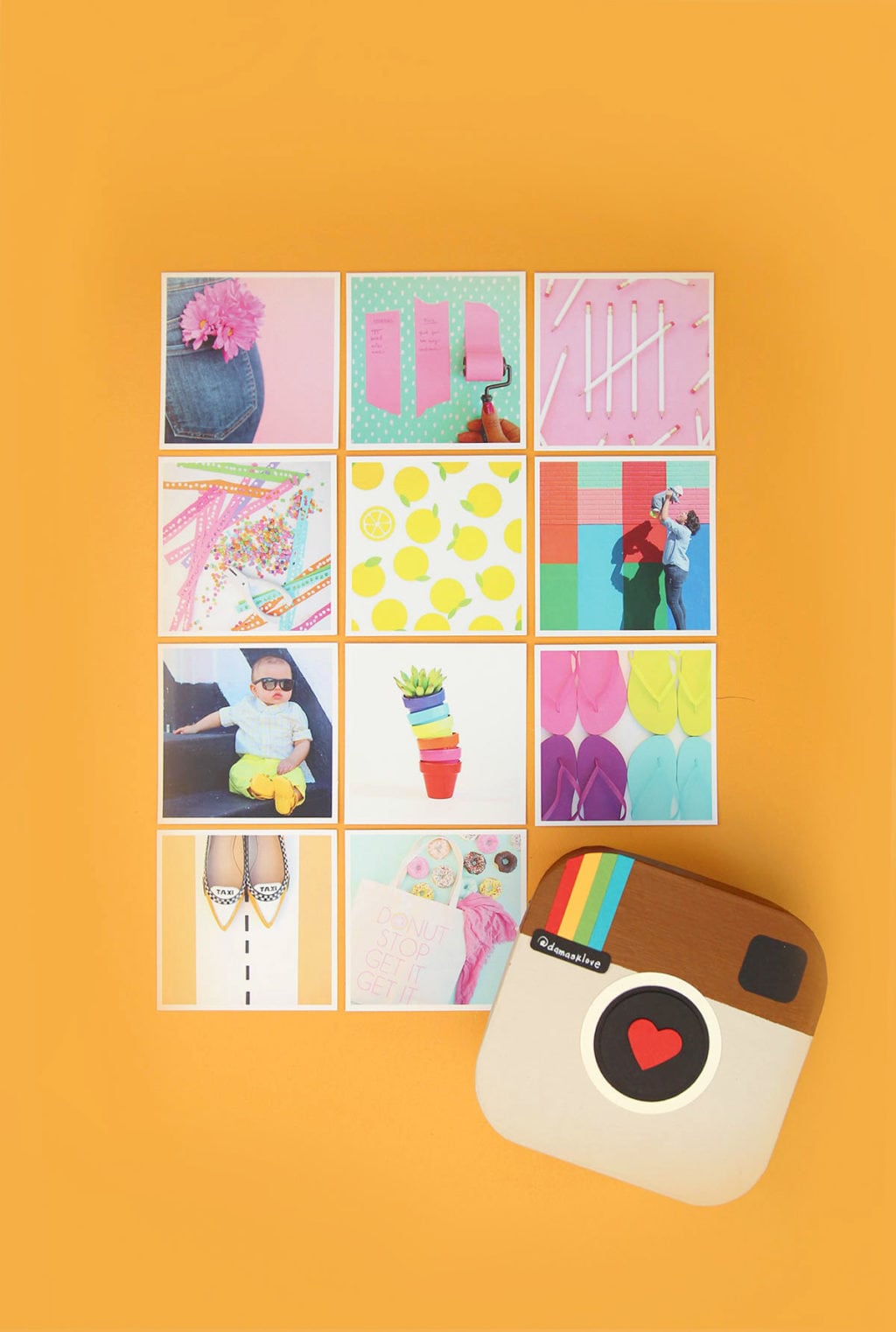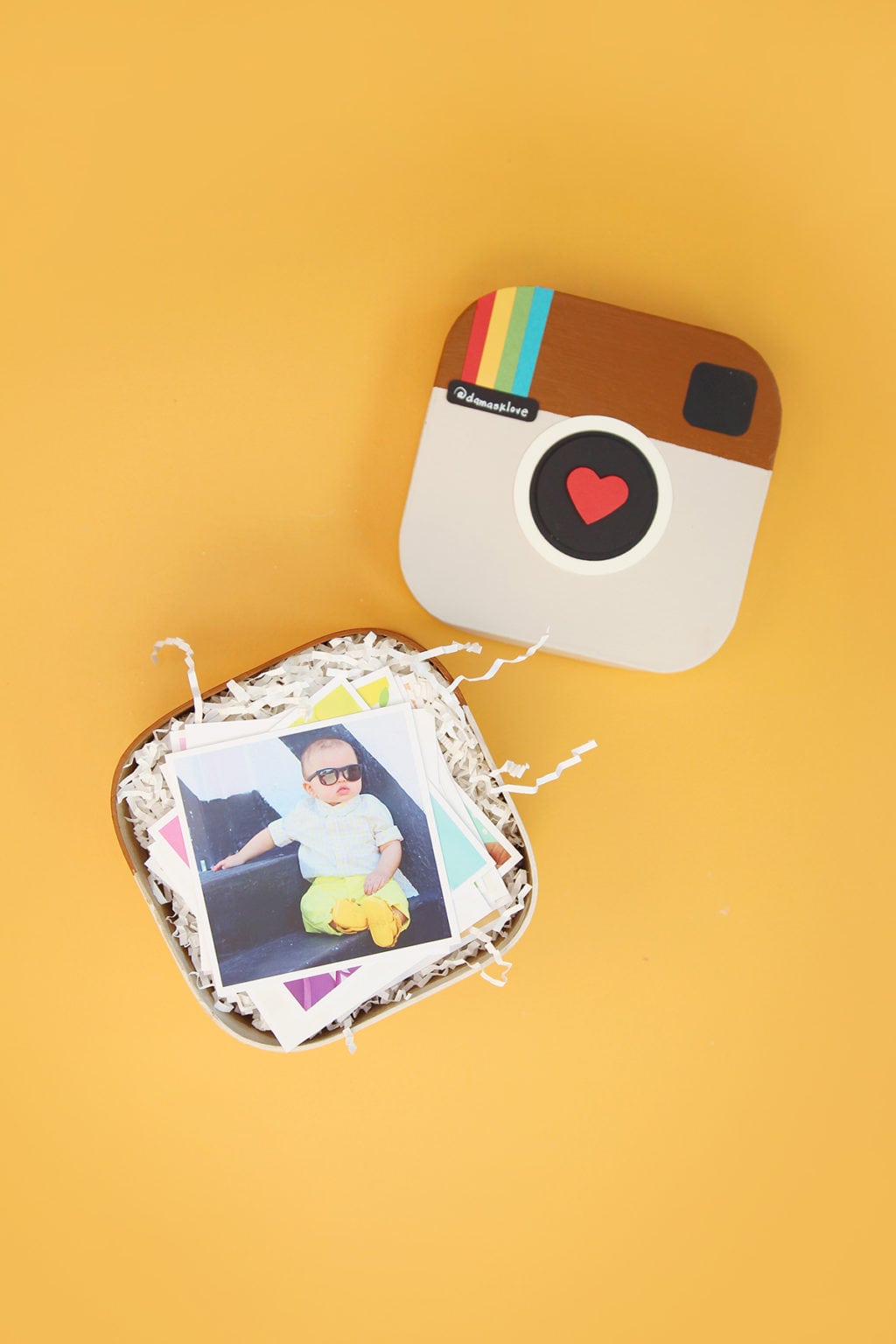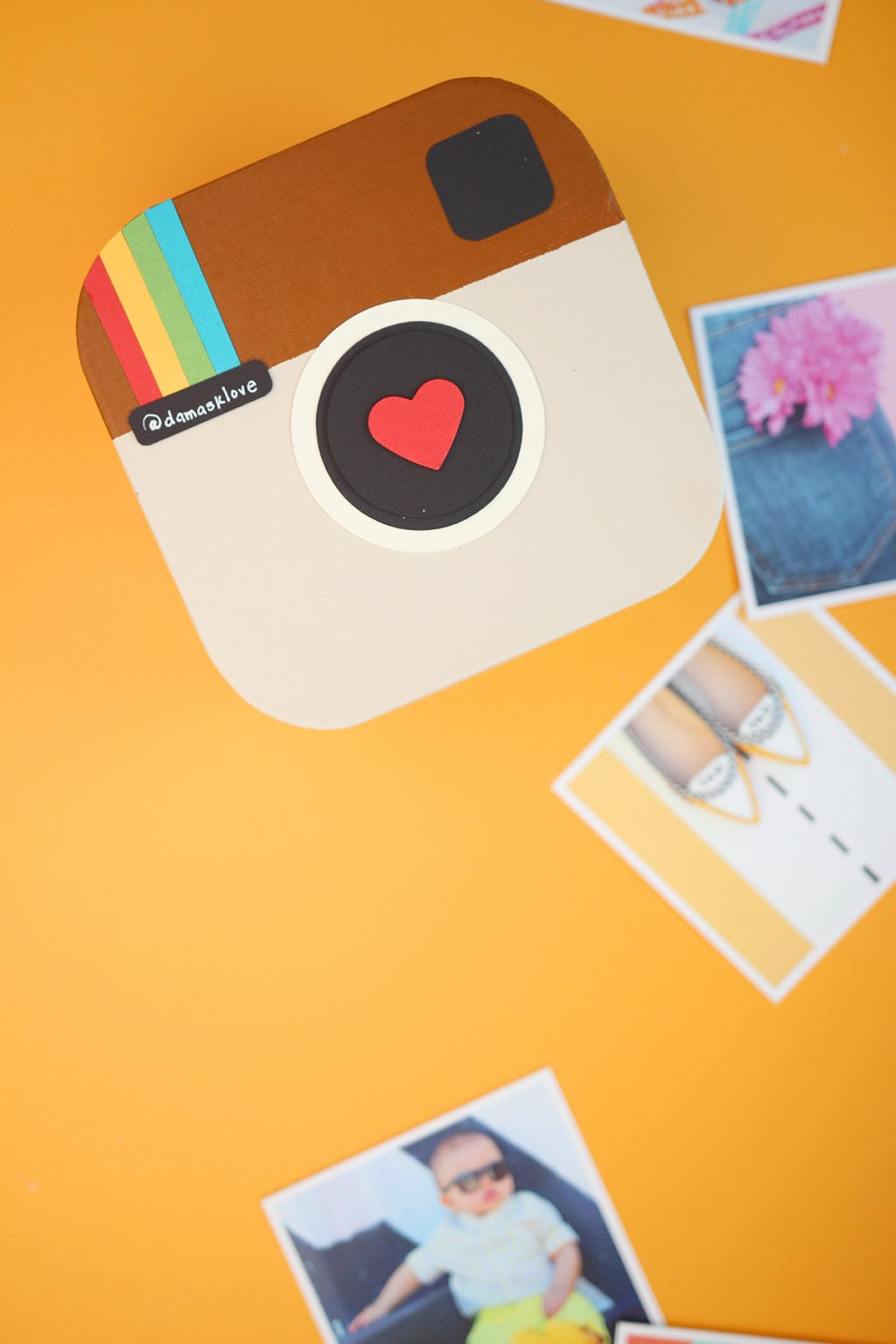 So, tell me – are you feeling so Instagrammy right now??