I am that girl.
The one who twiddles her thumbs until pumpkin season comes around…and when it does….bank account beware. I will buy all the pumpkin things. All the muffins. All the scones. All the waffles. All the cheesecakes. All the lattes…and I don't even like lattes. You get the point.
I will also craft with pumpkins. Gladly.  This project is easy, but oh so pretty. It'll be a great addition to your Thanksgiving decor – because who said pumpkins are just for Halloween?!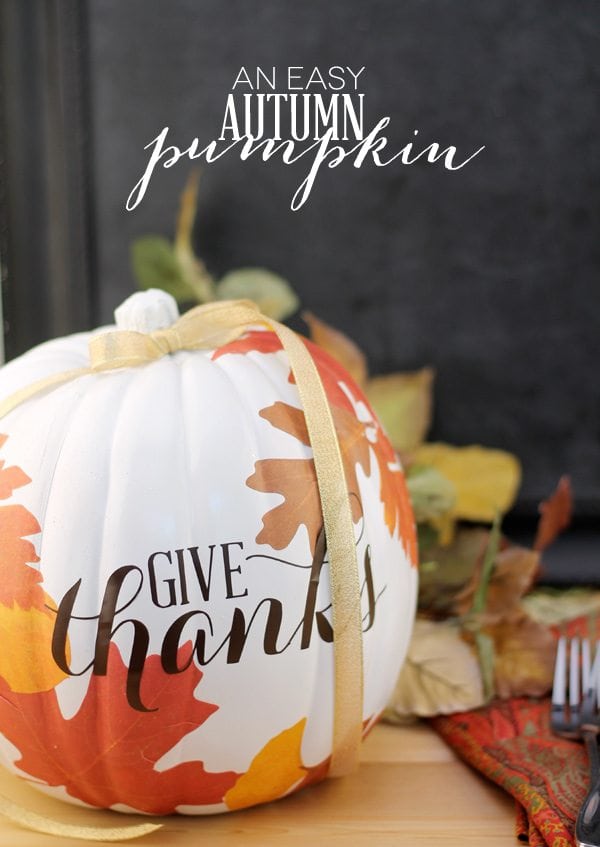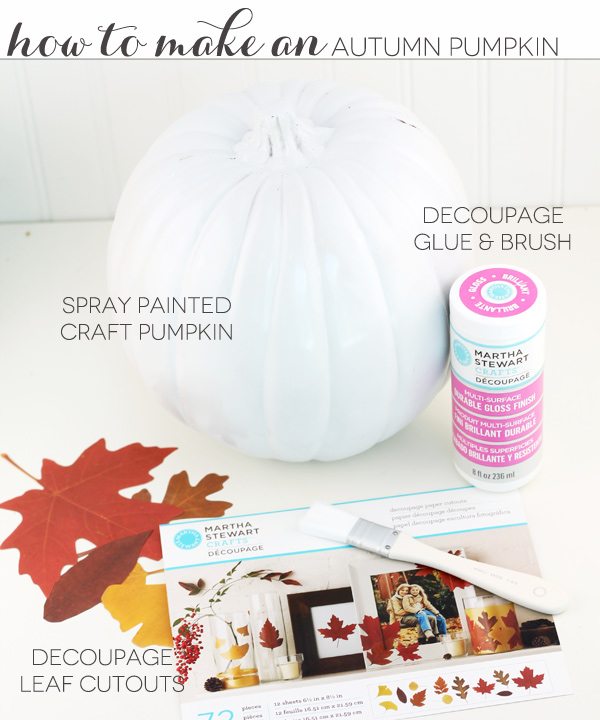 The craft pumpkins at Michael's are available in traditional orange as well as an ivory color. I picked up an orange one …then used some white spray paint to give it a clean makeover.. Next it was time to add something pretty:
Decoupage is one of the easiest ways to make something impressive without doing much at all. Just slap on some glue and lay the shape on top. There is really no way to mess it up.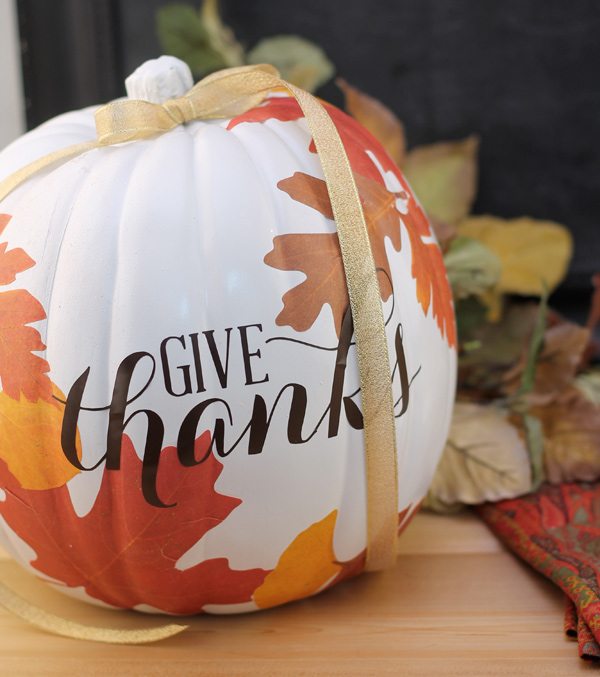 Now it's time for you to #trickyourpumpkin! The contest ends on October 31st so you have a few more days to post your pumpkin creations to instagram using the hashtags #trickyourpumpking and #sweepstakes. I'll be posting mine and can't wait to see yours.