Click below to head over to the
There is still time to participate – or just take a look at all the wonderful projects that didn't make it into the Paper Crafts Magazine Go-To-Sketches issue!
Would you like there to be Reject Blog Hops in the future?
(of course, rejection is not the goal – but it's part of life and we'd might as well share our hard work!)
Please share your opinion in the poll on the sidebar >>>
*****
I am LOVING Papertrey Ink's weekly Make It Monday series!
It forces me to use simple techniques that I would otherwise overlook. It's so easy to get into a crafting rut, using the same techniques over and over.
Each week I look forward to the Make it Monday challenge – and this week was no exception!
This week, the challenge is all about distressing – and this is one case where distressed is a good thing!!!
Papertrey Ink's 110lb cardstock is a wonderful medium for creating distressed edges. The thickness of the paper  can stand up to lots of distressing , resulting in fabulous depth that you can't achieve with many other cardstock products (none that I know of, anyway)!
Here's my distressed edge creation – I just love using color gradients and thought this was a great opportunity to incorporate this go-to-technique.
And, even though Autumn is a ways away – the colors really inspired an Autumn sentiment! I'll be saving this card for when the cooler seasons come back around.
This card also marks a pretty momentous occasion in my cardmaking!
I am not a fan of bows on cards…. slowly but surely, I am breaking down! I love the casual look of this "half-bow" and I'm sure it's only a matter of time before I start using full bows on my cards!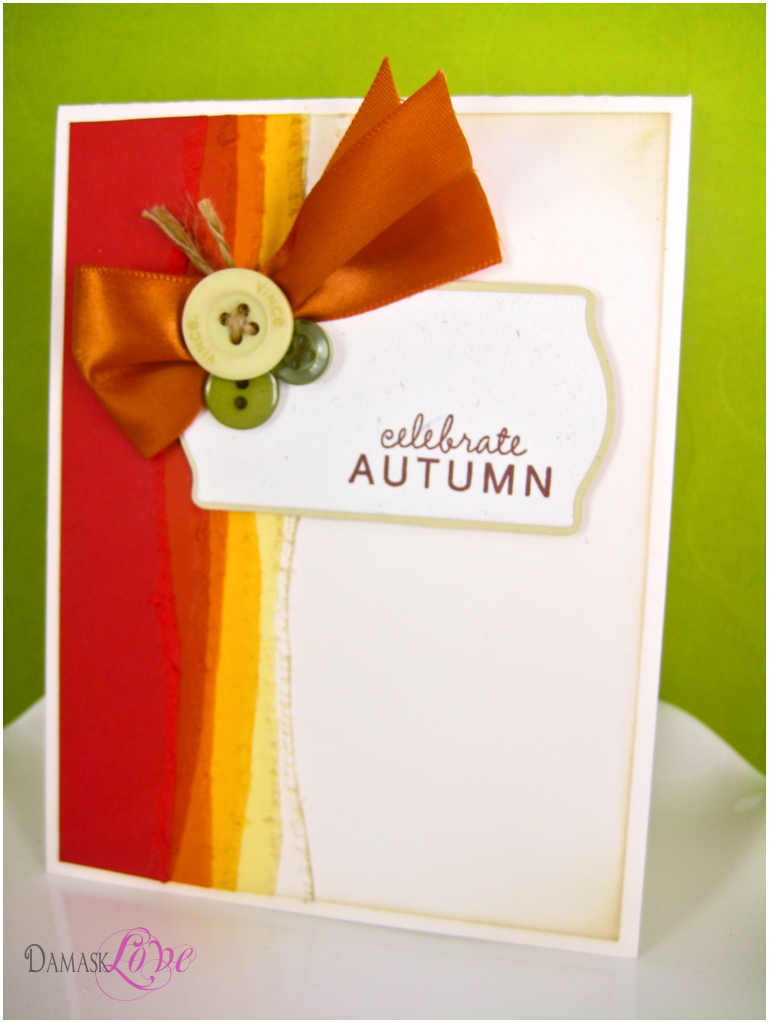 Here's a close up of the embellishment and those distressed edges.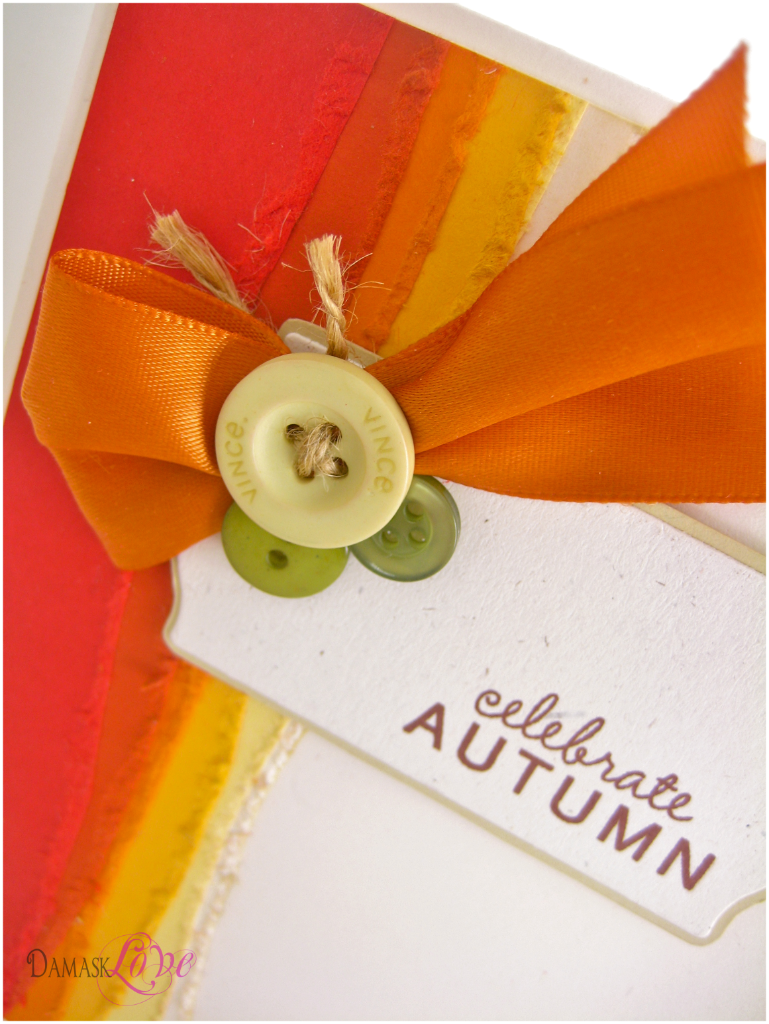 Thanks for stopping by for some Damask Love!
Supplies (All Papertrey Ink unless otherwise noted):
Stamps: Fillable Frames #7
Paper: Pure Poppy, Terracotta Tile, Orange Zest, Harvest Gold, Lemon Tart, Rustic Cream, Fine Linen
Ink: Vivid dye ink (Brown)
Other: Holiday Mix Vintage Buttons, jute twine