If you've been following #cribmeetscraft on Instagram, you know that we are well into the nursery/craft room transformation…we even have a crib…but you'll have to stay tuned to see the full reveal.
For me, the funnest part of the "renovation" is creating all the little accent pieces that will dress up the finished room. I've been crafting like a madwoman to create artwork and such. One of my most recent projects included some fun digital designs that I brought to life using Shutterfly.
I'm pretty sure y'all are familiar with Shutterfly. Back in the day, I used it print out all my digital photos – but honestly, these days, photo printing is a teeny tiny fraction of what you can do with Shutterfly. It's pretty amazeballs if I do say so myself.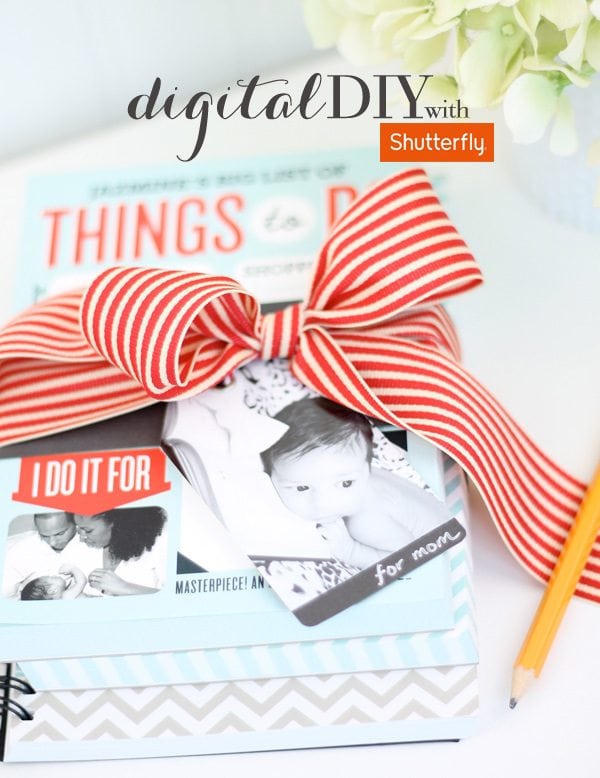 Black & white photos credit: Plan Be Creative
In the spirit of babies and DIY, here's a peek at how I used Shutterfly to create some beautiful stuff

For our nursery, I'm going for bold, non-traditional colors…I'm just not into the "pink-is-for-girls-blue-is-for-boys" thing. I've done a ton of shopping for fabrics that I'll be use to sew up my own pillow covers…but I also did a little crafty digital designing to create a pillow that I am all the way obsessed with.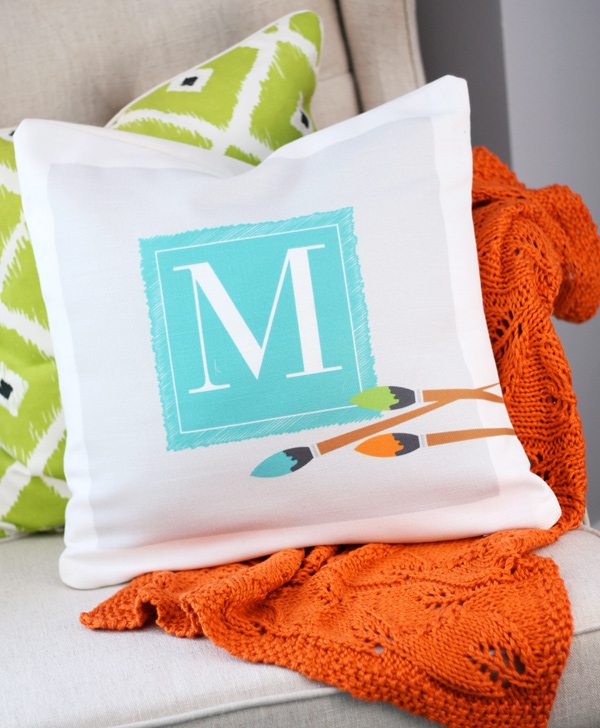 Did you just die and then come back to life?! With Shutterfly, I was able to turn my digital design into a real life, touchy-feely, fabric pillow. I dunno – maybe I'm too easily amused, but I was beyond thrilled with how this turned out. The paint brushes and the scribbled border coordinate perfectly with #cribmeetscraft!

To create this pillow I (1) designed a 16×16 monogram graphic. (2) I then hopped over to Shutterfly and selected the Simple Serif Pillow and personalized it with the graphic image. (3) I left the "Insert Text" box blank which allowed me to cover the entire pillow with my design

Of all the things you can DIY with Shutterfly, the Acrylic Photo Blocks are my favorite. They are modern and very much my style. Of course, you can use these to showcase your beautiful family photos, but I opted to create a few acrylic blocks that feature inspirational quotes that fit perfectly with the "artsy craftsy" vibe of the nursery.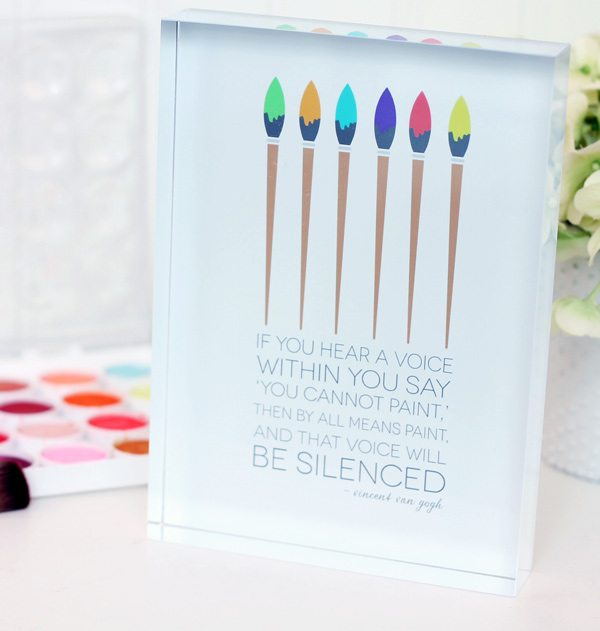 How much do you love that quote?! It's something that can inspire just about anyone. The acrylic block stands sturdily on its own and the paintbrush graphics are a favorite of mine.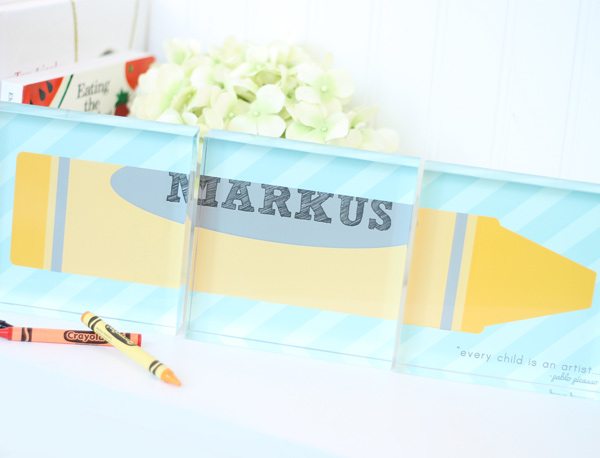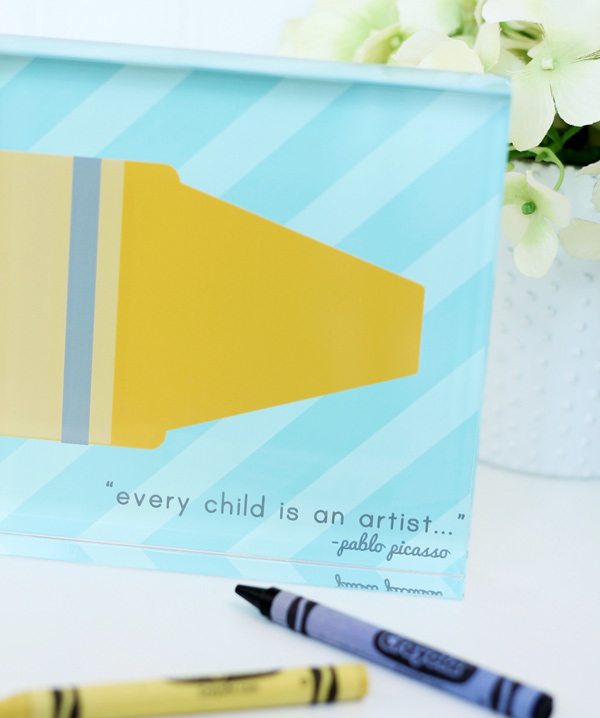 …and then there was this quote which I couldn't help but use. For this acrylic block design, I combined three 5×5″ acrylic blocks so that together they create one adorable crayon image which I personalized with our little man's name.

To create customized acrylic blocks, just select the size you want (either 5×7 or 5×5) and upload the photo or graphic you'd like to use. For the three-part crayon blocks, you'll need to create three separate 5×5″ acrylic blocks, each one with a different segment of the crayon.


As much as I love designing decor for the nursery, Shutterfly is also perfect for designing gifts. A close friend of mine recently had her first little boy and she'll be finishing up her maternity leave pretty soon. I can only imagine how un-fun it's gonna be for her to leave that little snuggle face so I designed a trio of pretty stationery that will not only keep her organized, but also feature some photos of the pile of cuteness that's back at home.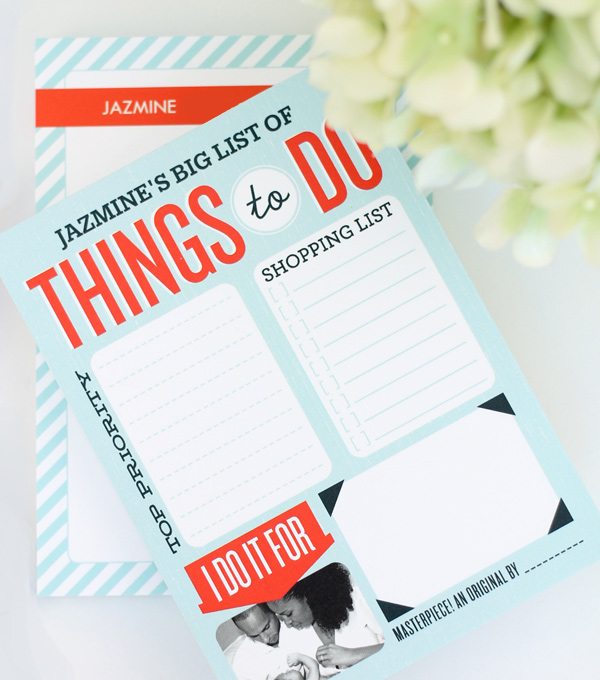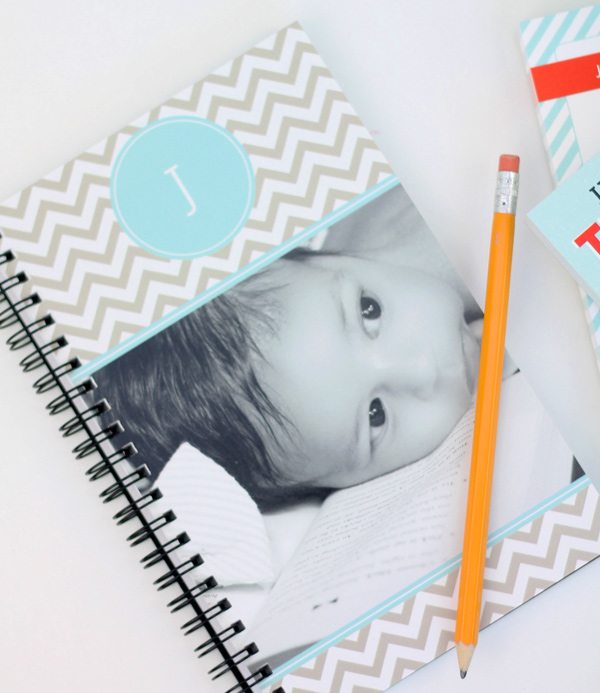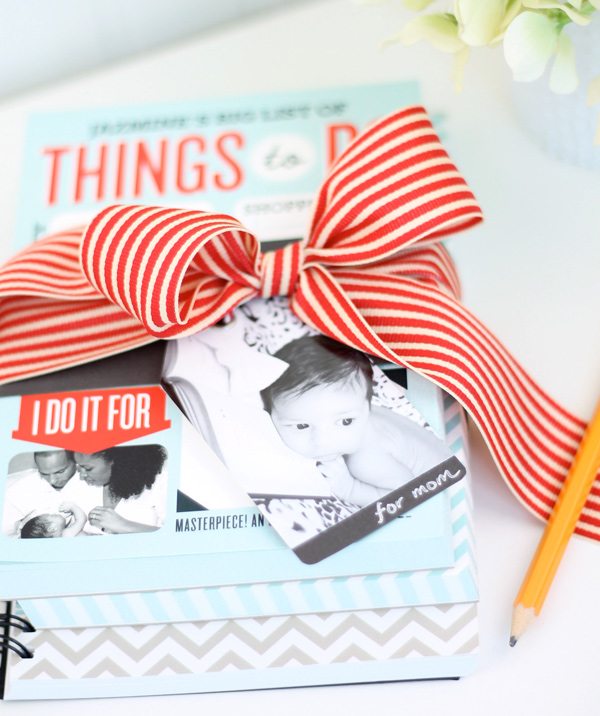 To package up this trio of goodies, I ordered a print of one of the photos and created a tag with it…afterall, Shutterfly is still all about the photos. A special thank you to Plan Be Creative for allowing me to use her beautiful newborn session photos to complete these adorable notepads and notebooks!

The trio of stationery could not be simpler. For these designs, I personalized the Things to Do notepad, the Seersucker Style notepad and the Chevron Monogram notebook.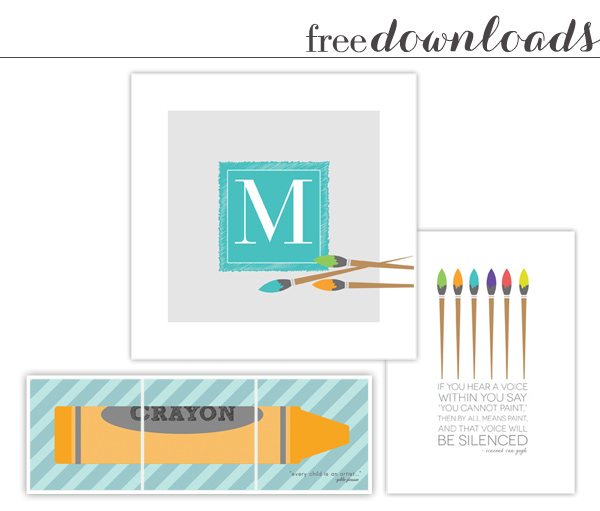 Customizable Monogram Pillowcase Design
(for this design, you'll need to upload the image to your favorite photo editing/illustrating software and add the monogram of your choice)
Three Part Crayon Design: Left |  Center | Right
So there you go!  A peek at what I've been up to and a little inspiration for how you can transform your own space with a little digital DIY. Happy crafting, friends!
This post was sponsored by Shutterfly. I have received product, payment or both in exchange for sharing my creations and my honest opinions.