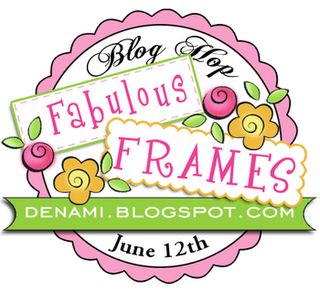 It's blog hop time with Denami Designs!  If you've come here from Patti's blog, then you are right on track!
This month's theme is "Fancy Frames"  – a theme that has a ton of possibilities. I love to frame cards in a simple line border…I think it adds such a finished look. For today's project, though, I am doing something that I often do…taking the literal approach.
The Fabulous Frame theme inspired me to make none other than a….Fabulous Frame! Whodathunk?!
To be specific, I decided to make a framed earring holder…a project that I've been wanting to do for a while.
I had all the supplies on hand and this blog hop gave me the perfect excuse to use them.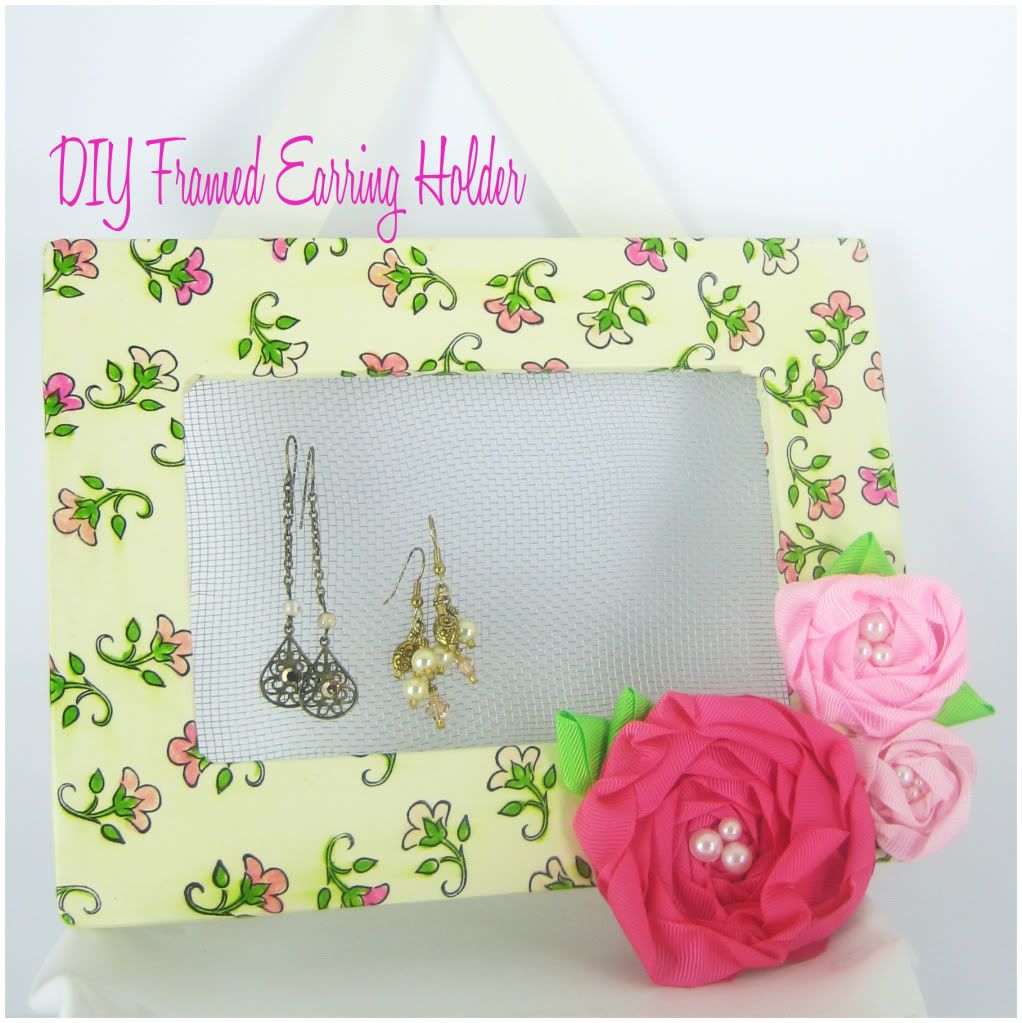 I started out with a wooden frame that I picked up at Michael's for a whopping 75 cents!!!
Clearly, this frame needed some love, so I created some patterned paper by stamping the
D128 Elegant Floral Blossom
all over a sheet of cream colored 12×12 cardstock.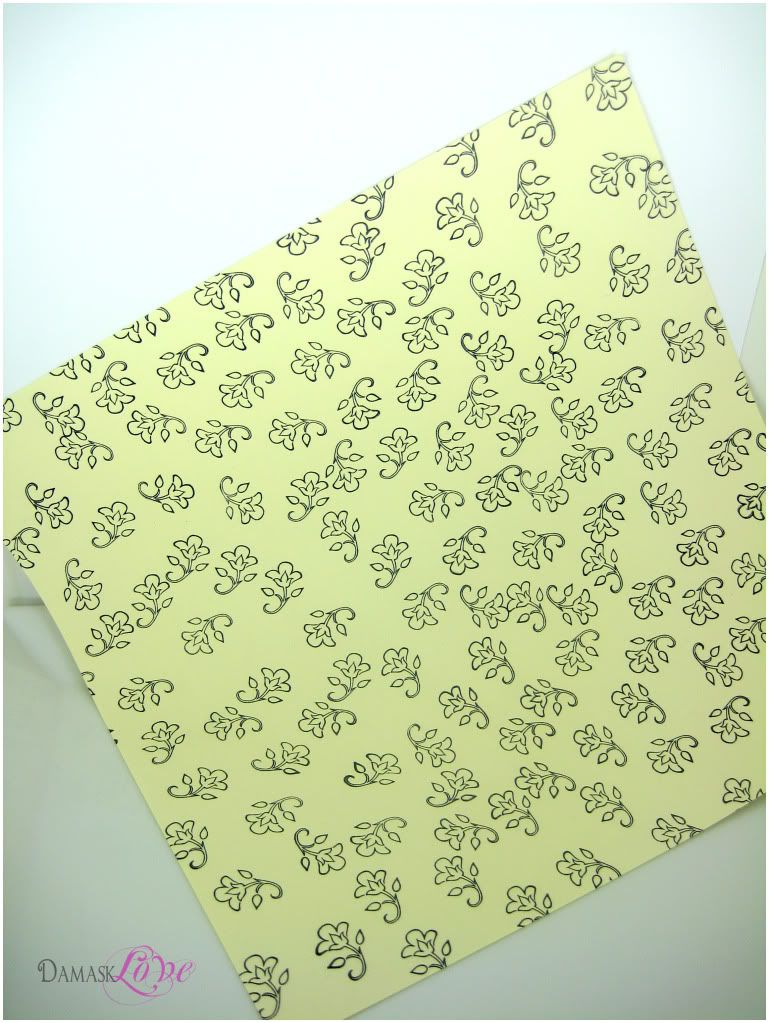 Next, I brought the pattern to life with green and a few shades of pink.
Before covering the wooden frame, I used a pair of pliers to pull out the metal pieces that are intended for holding a photo.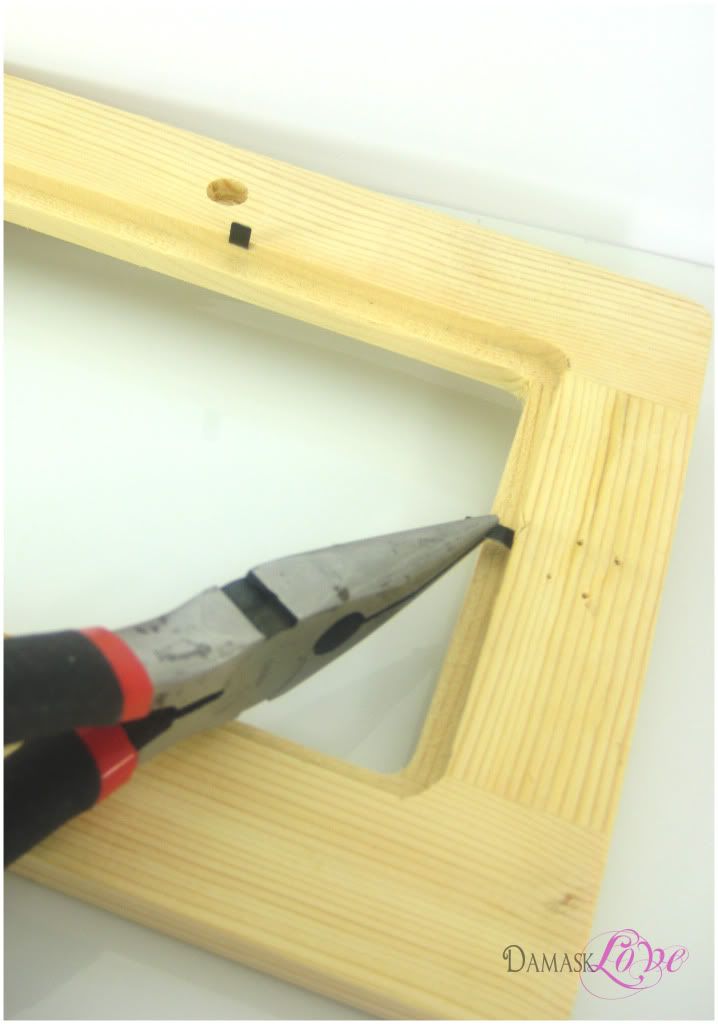 With that complete, I pulled out my beloved Mod Podge and wrapped the frame in the patterned paper.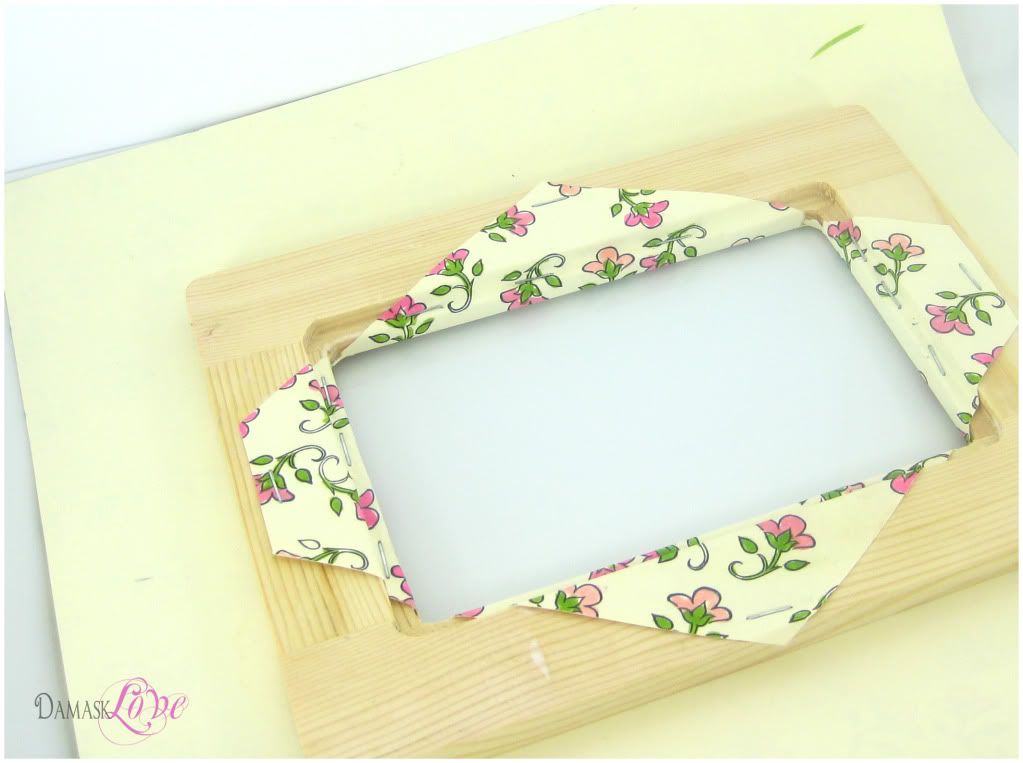 Once the frame was covered, it was time to add something that would hold earrings.  Lucky for me, I have about 48″ of aluminum mesh left over from my
plantable paper project!
The mesh is the perfect medium for hanging earrings. I used a staple gun to attach the mesh to the back of the frame (not pictured).
As a final little piece of pizazz, I created three rolled ribbon flowers using the Denami grosgrain ribbon! I mounted them to the corner of the frame as an accent! I love the way they turned out!
All in all, this project took me about 45 minutes from start to finish! Not too bad for a handmade gift for a friend!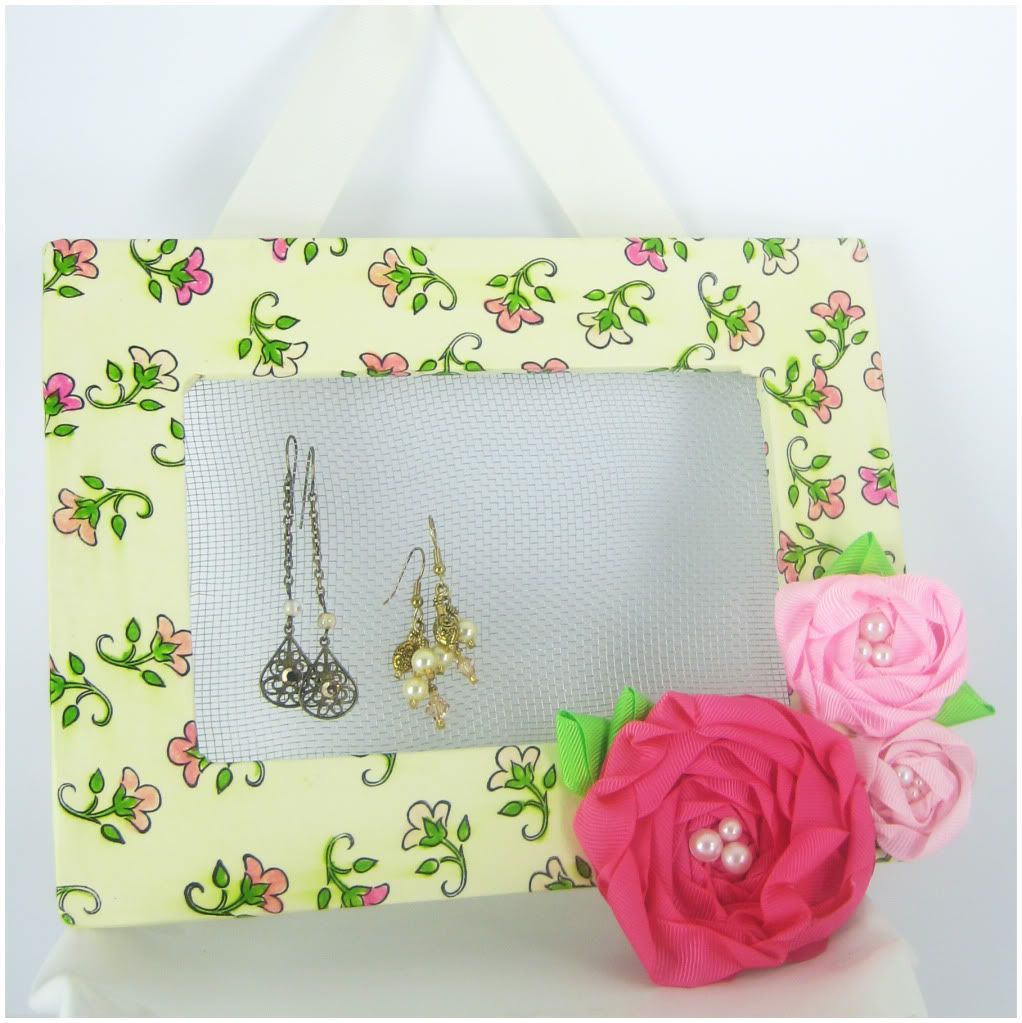 I love the shabby chic feel that this frame has…it's a nice departure from my typical style of modern, clean lines.
Hope this framed project inspires you to make a fabulously framed creation of your own!
Thanks for stopping by for some Damask Love!
Now it's time to move on to your next stop in the hop:
Supplies:
Stamps: Denami (Elegant Floral Blossom)
Paper: cream cardstock (source unknown)
Ink: Ranger Archival Jet Black
Other: Denami grosgrain ribbon, Michael's unfinished wooded frame, Mod Podge, aluminum mesh, adhesive pearl embellishments.