Crafting boils down to a few things:
How to explain to TSA that your Crop-a-Dile is a crafting tool…not a torture device.
How to fight the urge to buy all those cute little metal buckets at the Target Dollar Spot. Because…obviously you need 20 of them for some sort of adorable project that you will eventually, maybe, probably do someday.
How to find the perfect gold metallic paint that actually looks gold instead of a dingy shade of drab.
Now – I can't really help you with #1 or #2 , because I am fully guilty of failing at both but I can definitely give you a lesson in gold metallic paint. DecoArt makes a killer line of metallic paints  including shades like Copper, Pewter and my personal fave: 24K Gold. The paint has the perfect lustre and looks like true gold when painted on even the dullest of surfaces, like the unfinished wood I used in creating these DecoArt metallic hexagon wood shelves.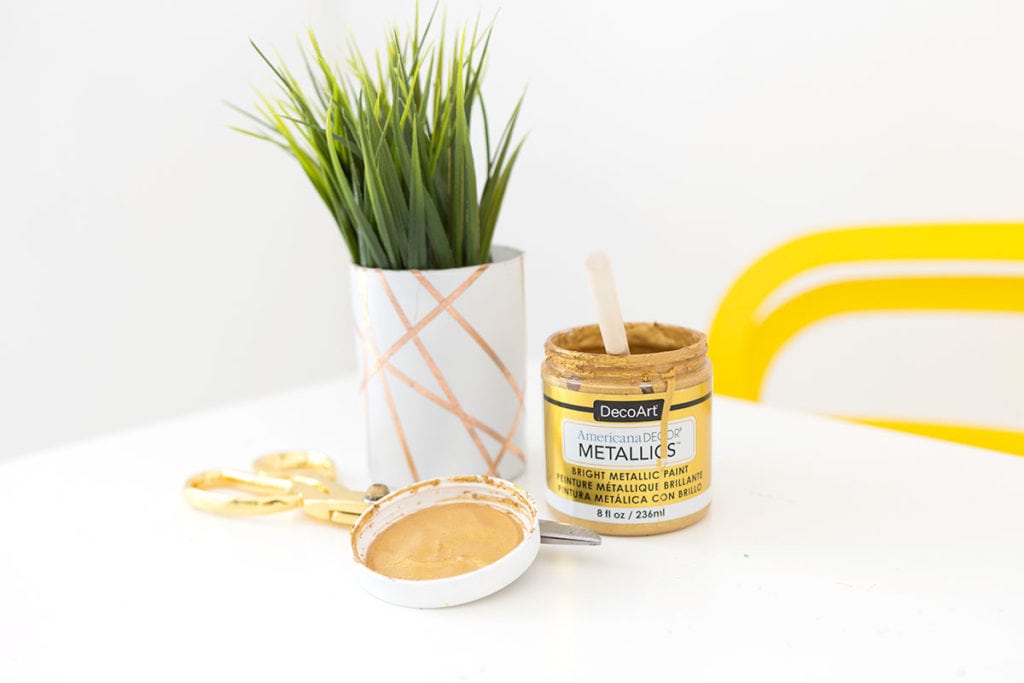 Here's what you need:
Americana DecoArt Metallic Paint in 24K Gold
Assorted Americana Craft Paints in bright colors
a fine grit sanding block
wall mounting strips
INSTRUCTIONS
\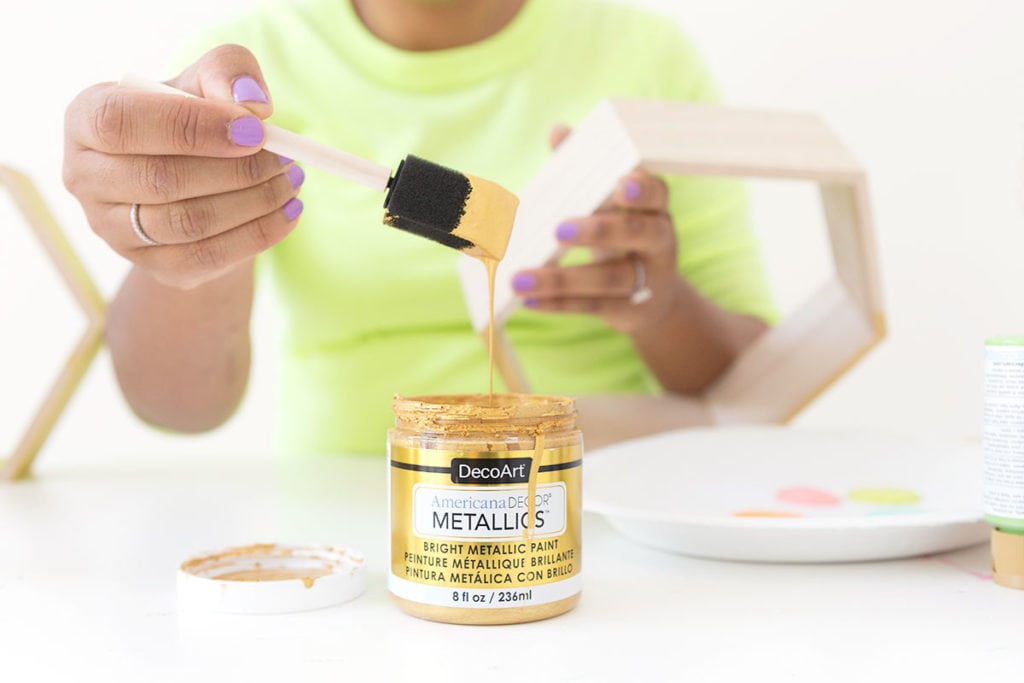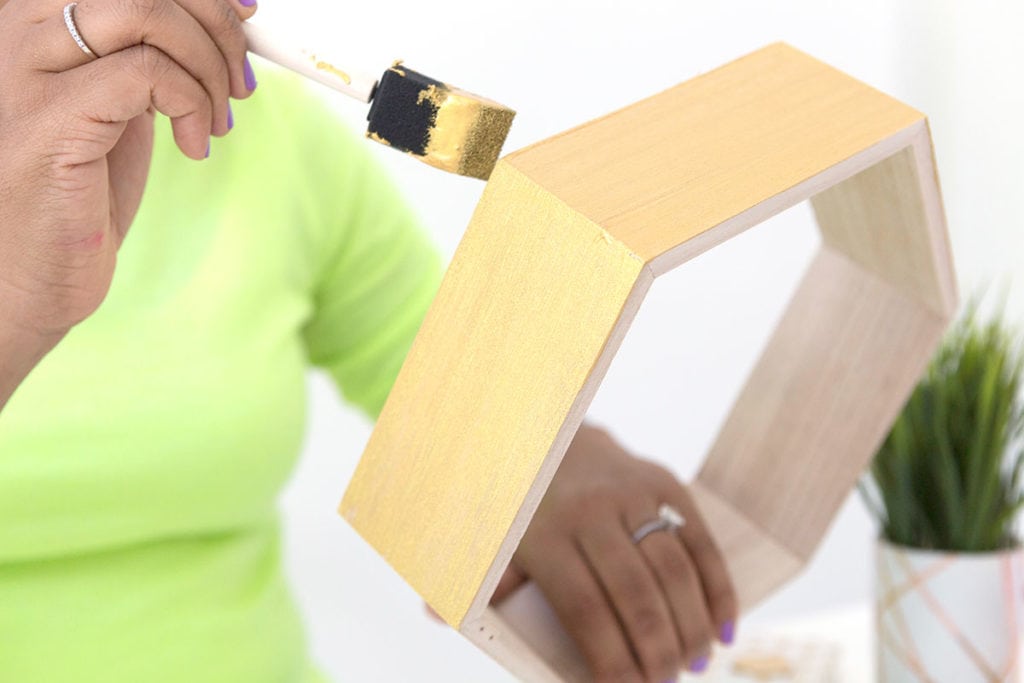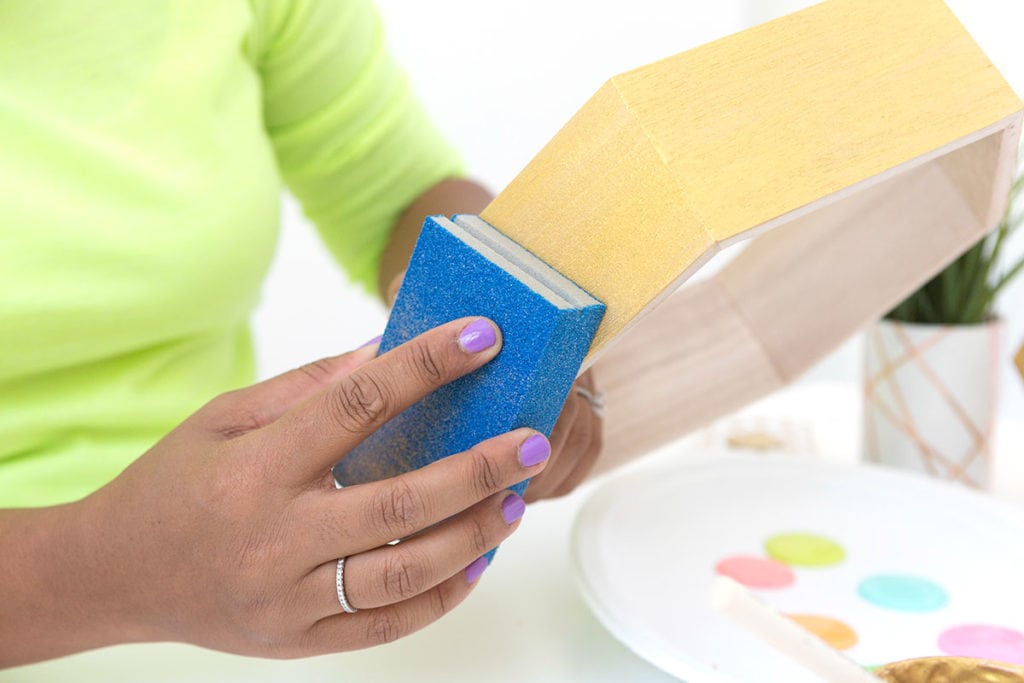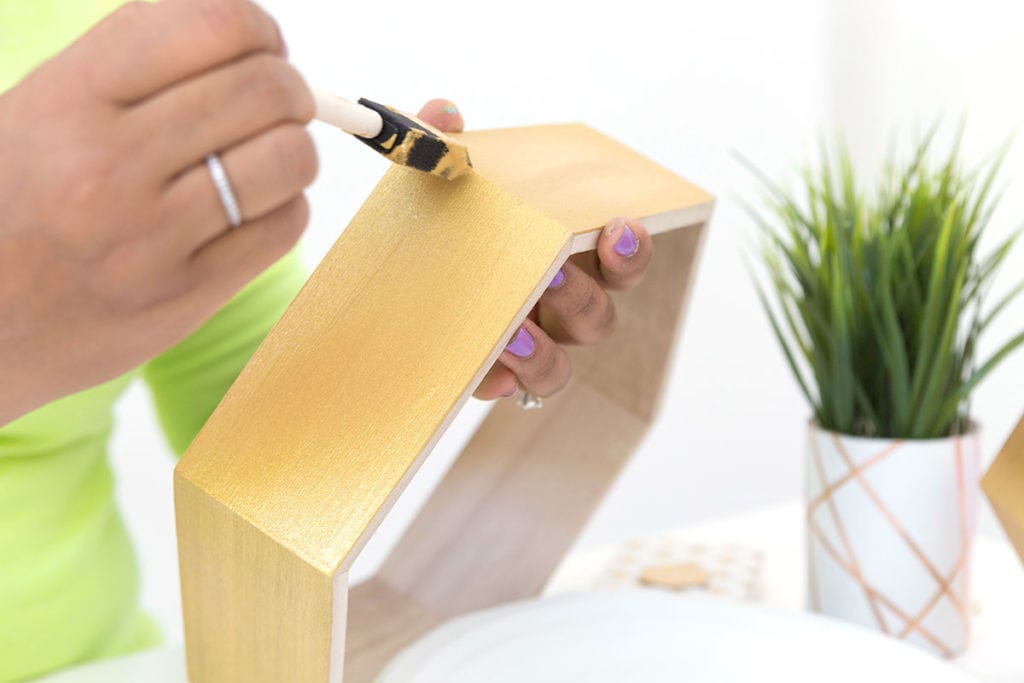 Get started by painting a coat of Americana Metallics onto the outside of the hexagon shelf. Let this dry completely before moving on. Once it's try, grab your sanding block and gently sand the entire painted surface. After sanding, go back over with another coat of paint. This technique results in a really smooth, metallic finish. It is so so good. Definitely, the best result I've had with a gold craft paint. It looks like a gold bar!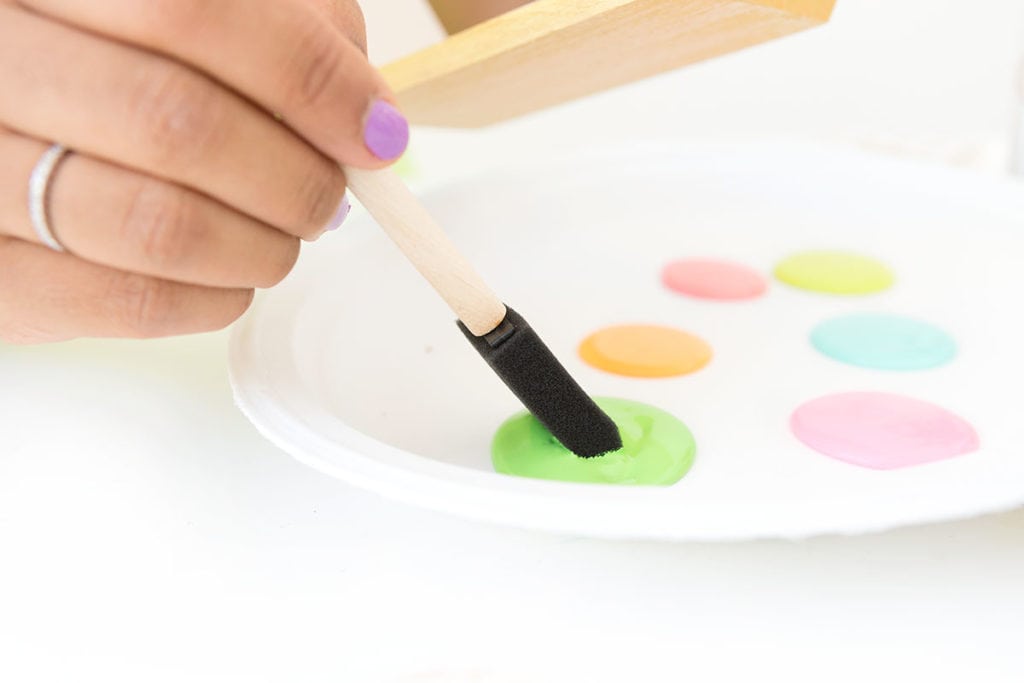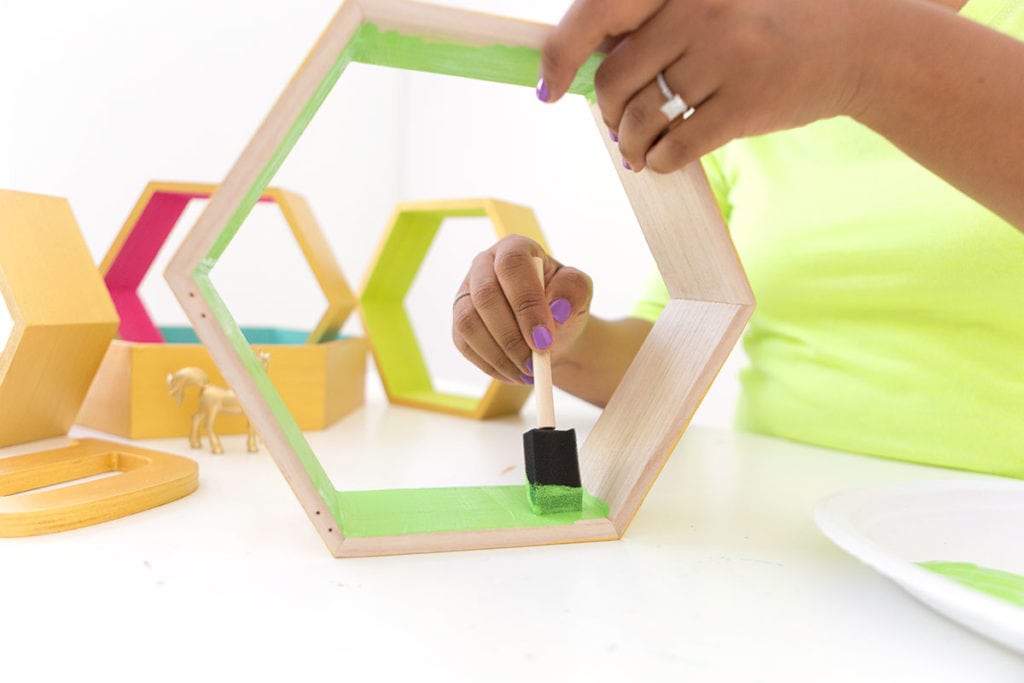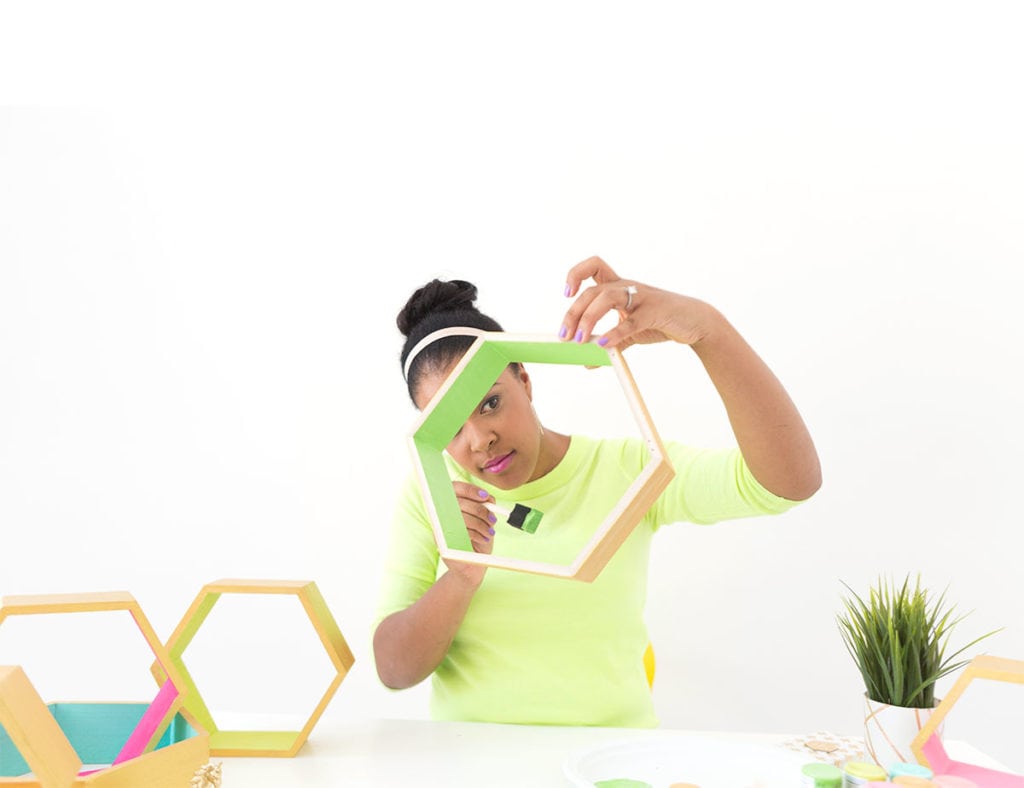 To add a pop of color to the inside of your shelves, just select some bright shades and go for it! Once the the inner layer of paint is dry you're read to hang these shelves up on your wall! To hang these up, I just used Command strips. They are easy to apply and make mounting to the wall a quick and easy procedure.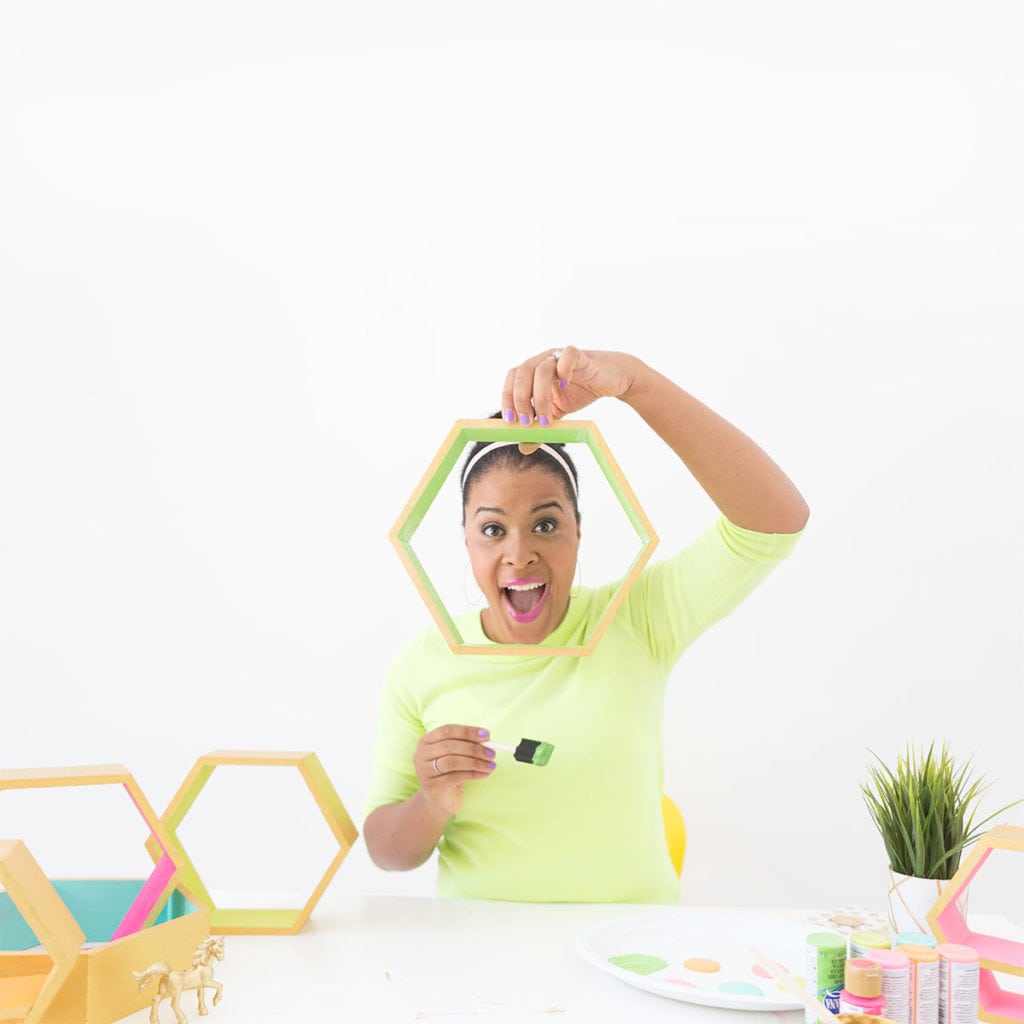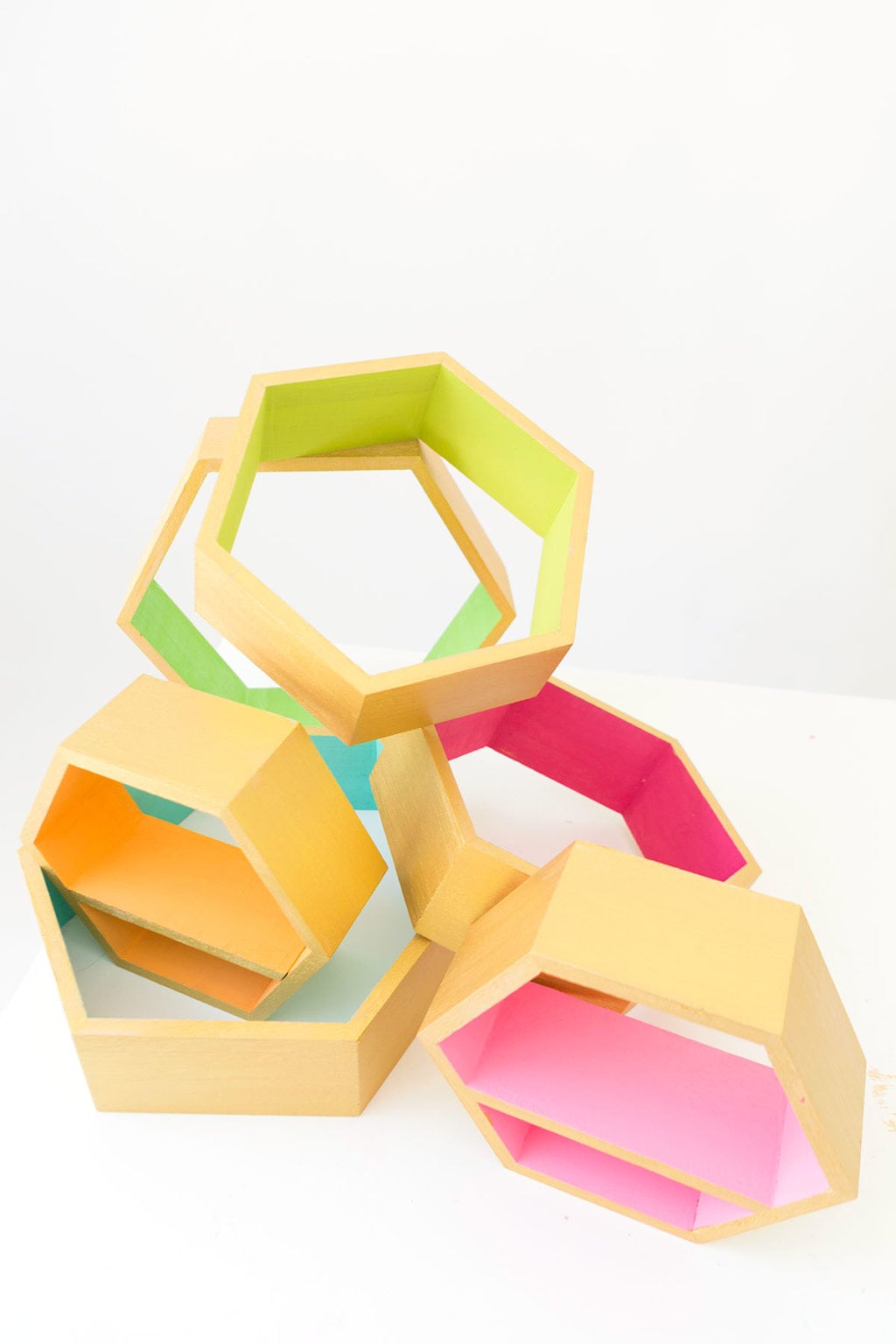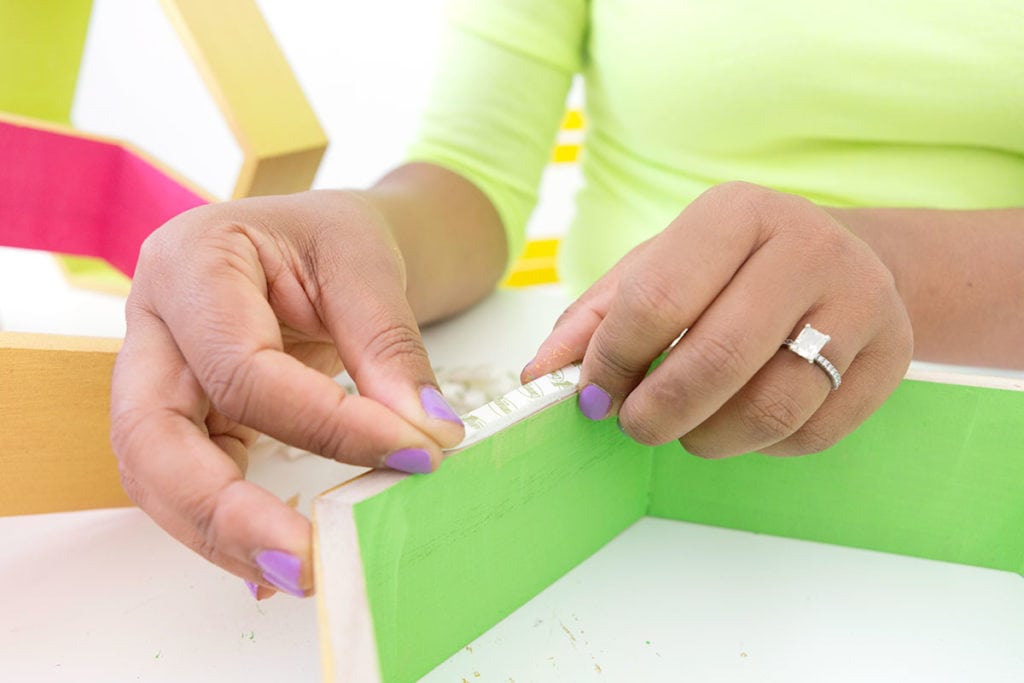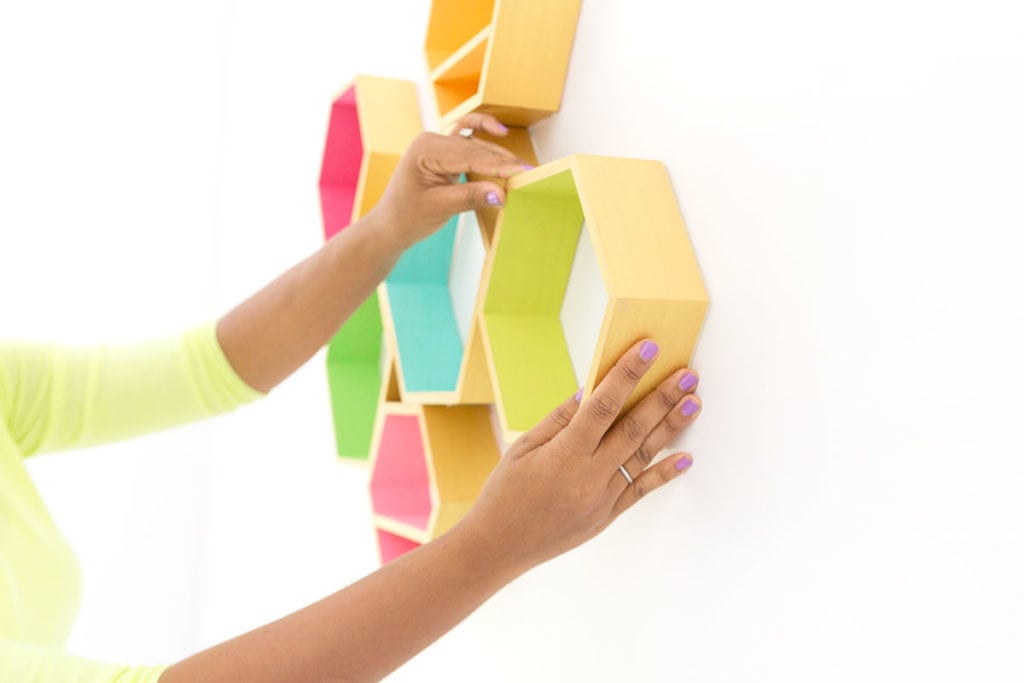 Now for even more fun. Decorate your shelving with simple little trinkets. I went for little elements of gold to match the paint. I love the way this makes the bright colors stand out and makes the whole thing look like an art installation.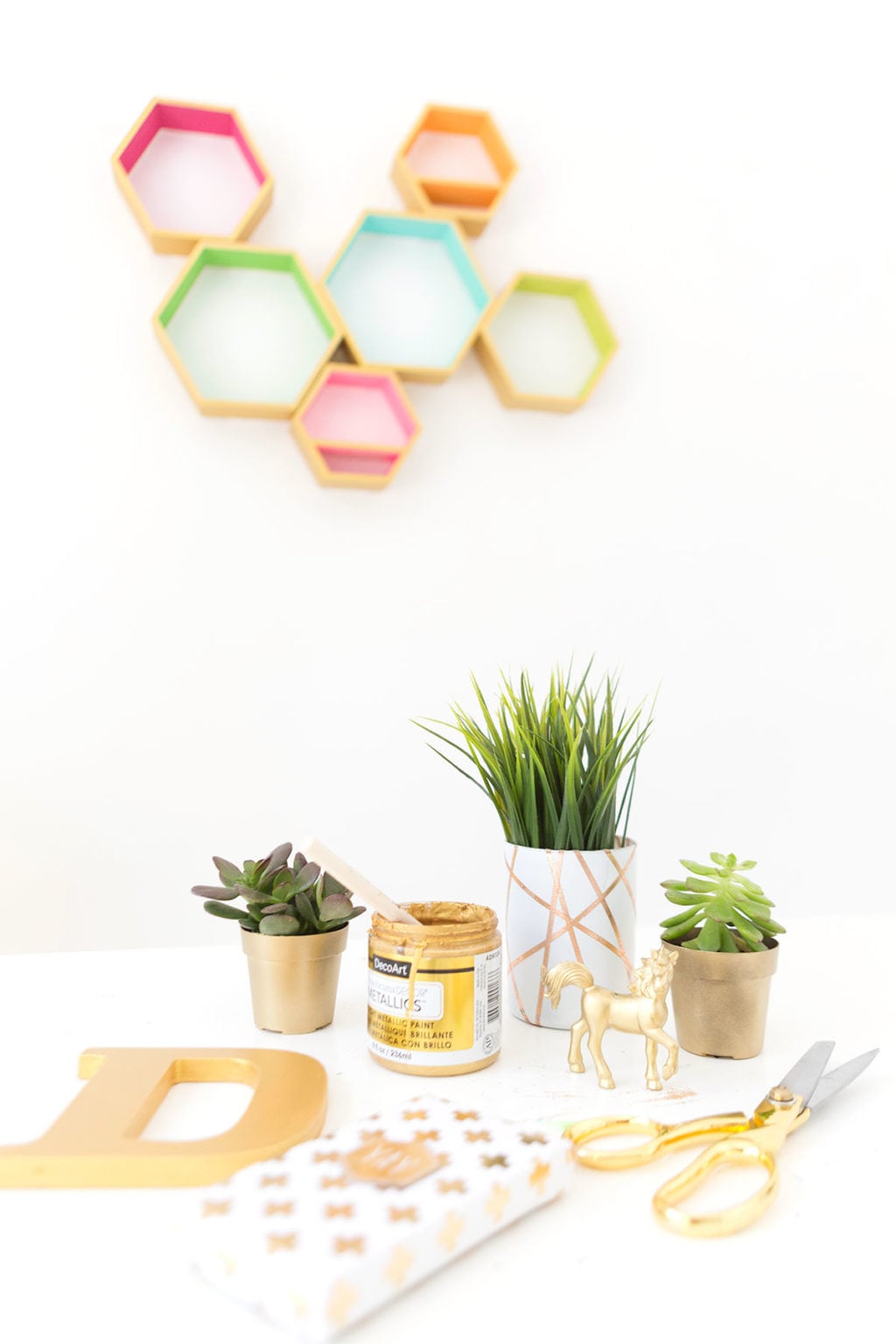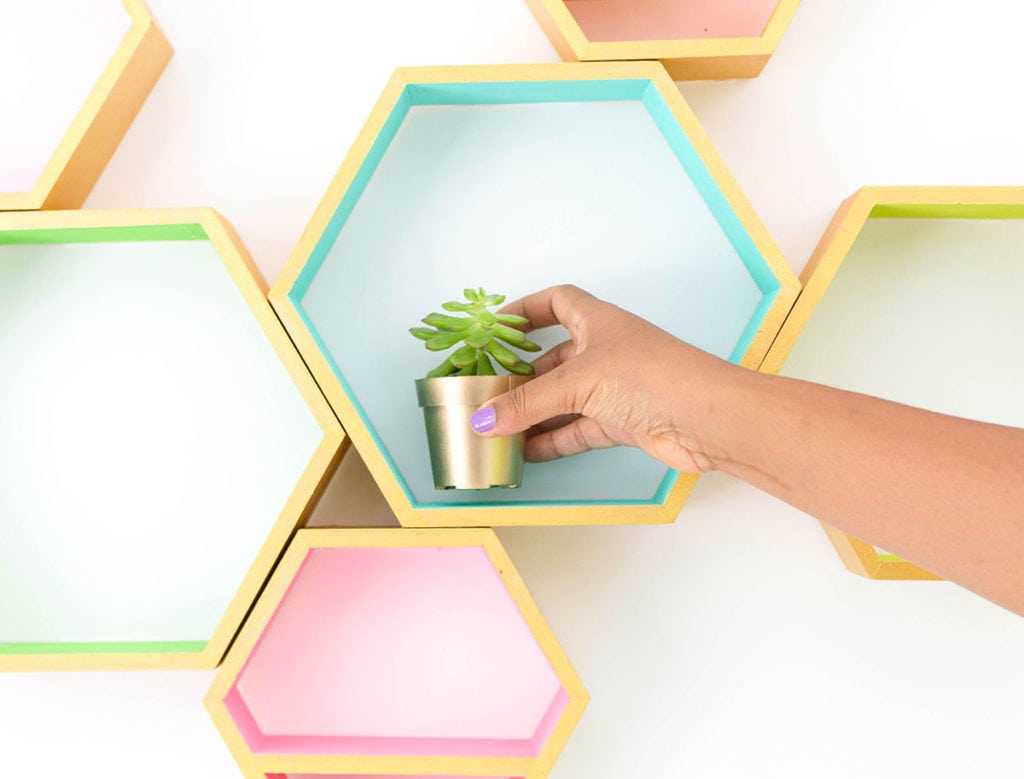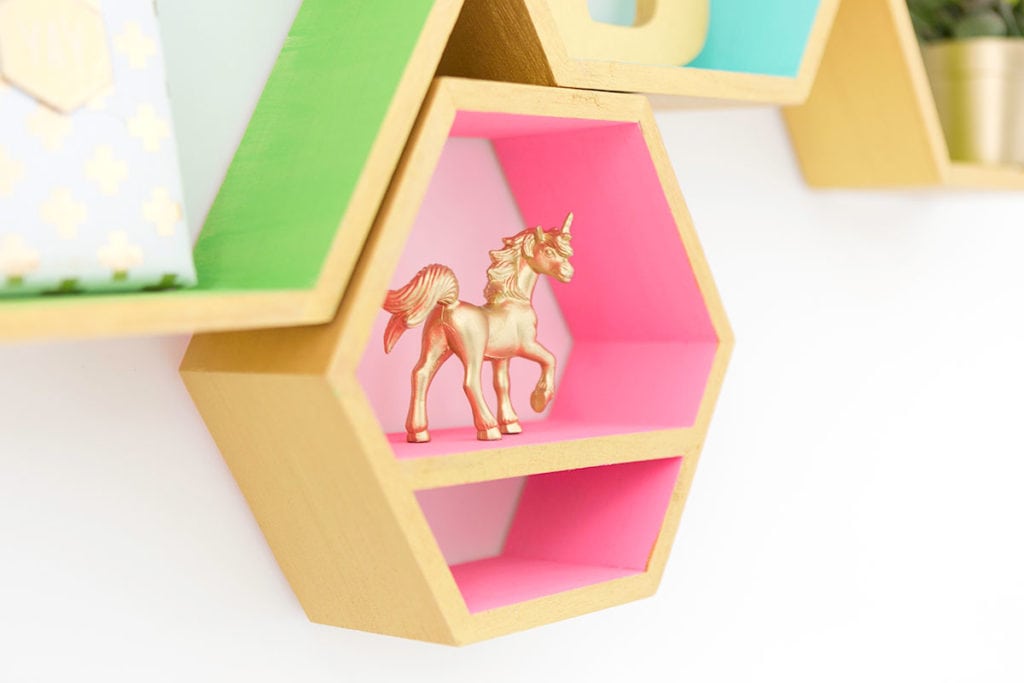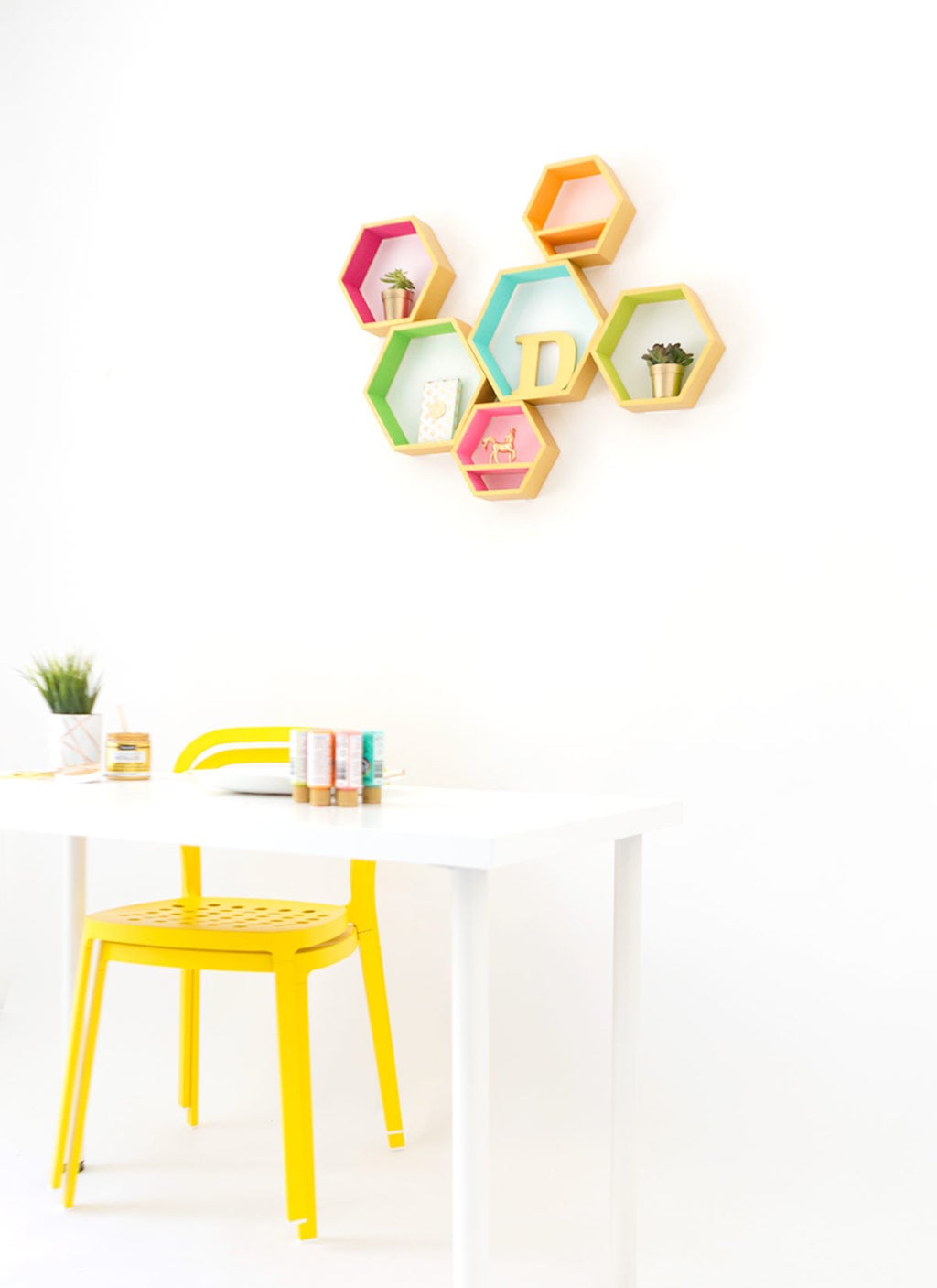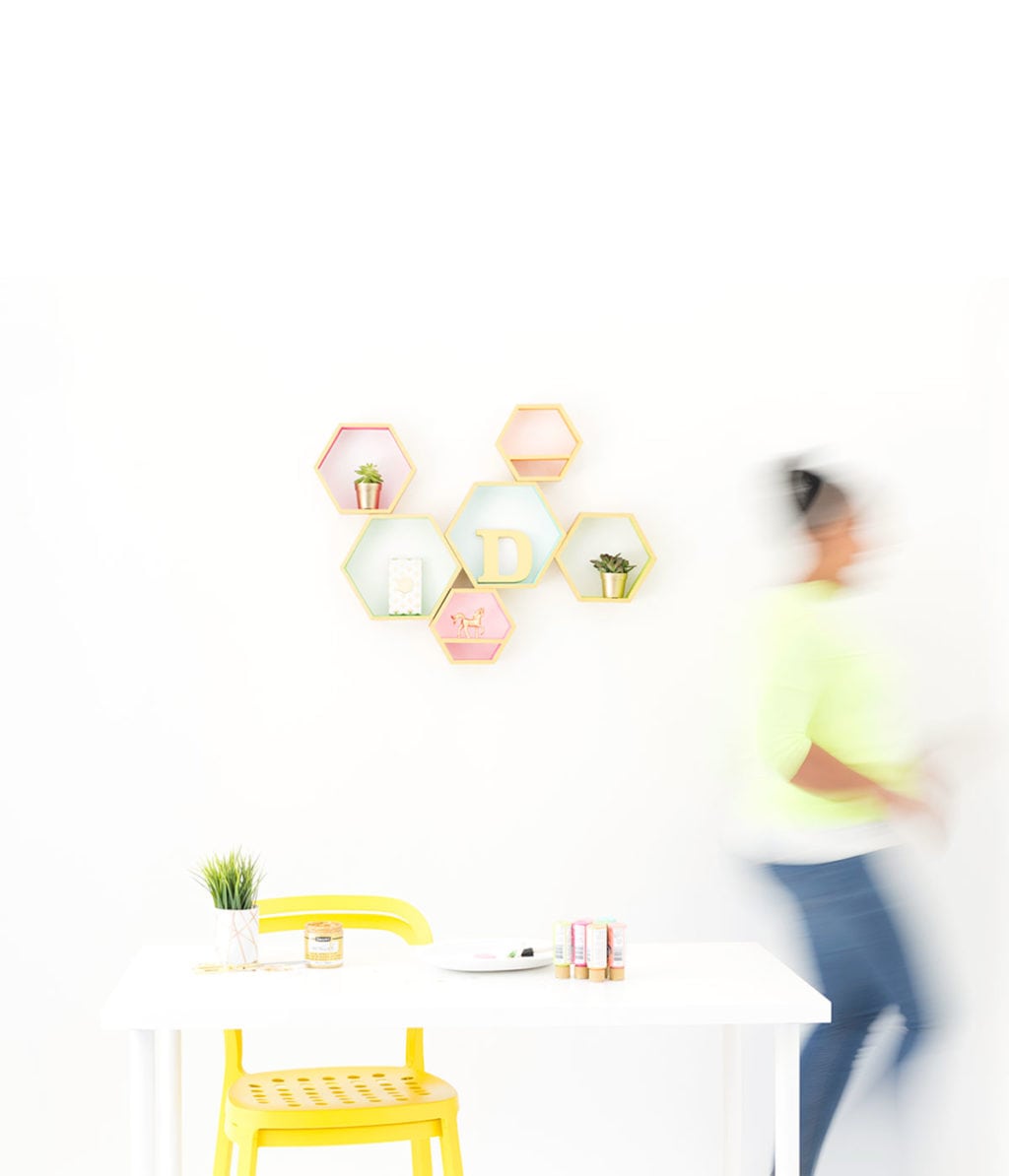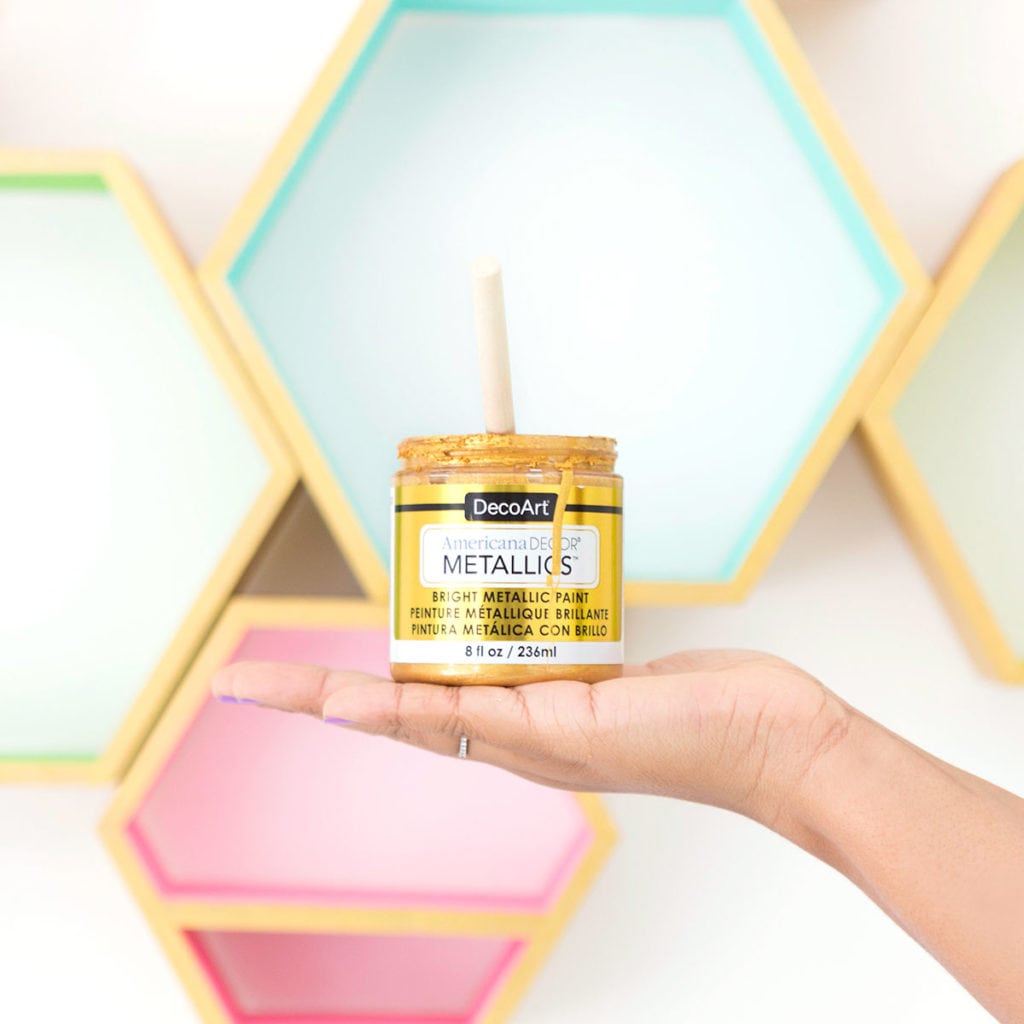 Are you inspired to bring some gold & bold into your home?! This project is so easy but makes a huge impact!
Shoutout to DecoArt for sponsoring this brilliant crafty post! (see what I did there?) All idea and crazy stories are mine, mine, mine. And thanks to YOU for supporting the partnerships that keep the lights on in this joint.
Styling and Crafting: Amber Kemp-Gerstel
Photography: Devlopz